International Institute For Global Leadership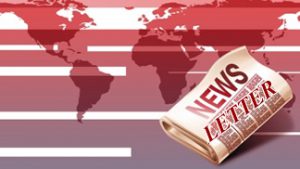 Issue #146* February 2014
www.global-leadership.com
Asheville, NC. USA
Guest Editorial
3rd Place Winner in 2013 Candlelight Award
By Noeline Kirabo (Uganda)
noelinekirabo@yahoo.com
Uganda has a rampant school dropout problem, with 60% of students dropping out at the primary level and 70% leaving secondary school. In addition, only 5% of the Ugandan population aged 15 years and above attend postsecondary education and only 4% of the Ugandan youth graduate from tertiary and university education. Uganda has the highest school dropout rate in the East African region. (According to a report released by UNESCO 2010)
The employment culture in Uganda exalts academic certificates above competence which makes it very difficult for school dropouts to secure formal employment. As a school dropout, I was frequently turned away by employers due to lack of academic papers in spite of my competencies. School dropouts are often taken for granted and abused by their employers because they are viewed as having low bargaining power. There is stigma around being a school dropout in Uganda which also leads to discrimination at different levels of society. People tend to look down on dropouts and despise their views.
School dropouts tend to have low self esteem and lack of confidence because they are constantly being compared with their peers in school and made to feel like failures. Due to desperation, many dropouts are willing to settle for anything that comes their way.
The beneficiaries are school dropouts 16-25 years who still have a passion to develop formal careers. They shall include both males and female with a minimum secondary school level education.
The participants will be involved by:
Taking charge of their own learning. They will have to be self driven and committed to meeting their learning objectives as well as ensuring the timey delievery of assignments. They will also be expected to take an active role in the group activities.
The participants will be expected to choose their own first online course that they will sign up for and commit to finishing within the four months. They will do this with minimum support from supervisors and mentors.
They will be expected to make the most of all the learning experiences which also includes the apprenticeship. They will have to give a weekly feedback on what they are learning and how it is helping them or how they presume it will be of added value in their career development. This will be done in the weekly reviews and feedback sessions.
They will also take part in reviewing and evaluating the pilot project. They will be equipped to be able to train their fellow peers and to replicate this program in their host organization.
The expected results are: Ten participants who go through the four month program will acquire a minimum set of employable/soft skills, a one month working experience, a certificate from an online course and will be able to confidently articulate themselves both in oral and written communication. They will have what it takes to integrate into the labor market an would be able to do so. They will also have acquired the skills and tools to enable them continue developing their careers through the use of free online resources.
The host organization will have acquired ten skilled youth who are also able to train their fellow youth in soft skills and tools on how to become peer tutors and mentors.
(Noeline is currently a Level Six IIGL Student).
What Our Students Are Saying
Adedoyin Adedeji (Nigeria)
hadedoyinu@gmail.com
How IIGL Studies have Changed Me
My IIGL journey so far has been quite wonderful. I have read more than 14 books which I may not have read on my own and also the quality of the choice of books has been fantastic. Reading most of those books back to back made a lot of information available to me and truly broadened by intellectual capacity. The best part of all these is that IIGL offers us all these treasures at absolutely no cost which I must commend the IIGL community for. I am one of those people that will forever be grateful for this unique leadership learning experience that IIGL has given to students like me from across the world.
Some key lessons I have learned from my IIGL studies and I have held on it included:
There will be other generations after ours. Their lot in life will depend largely on the inheritance we leave them. We all must become bridge builders, not only for the present generation but for generations yet unborn.
The journey to effective leadership begins with taking the lead. It starts will taking responsibility for positive change in our circle of influence and beyond. Accepting responsibility is not just enough, we have to be willing to embrace and commit ourselves to the success of responsibility before us. We can't be effective leaders if we are afraid of responsibility and accountability.
Anyone irrespective of their current situation has to the ability to lead if he/she understand the characteristics of a true leader and can discipline his/her self to develop these characteristics. Being eager to embrace responsibilities is one of the most important natures of a true leader. Great leaders don't just sit and watch, they step forward to take responsibilities of change. Leaders cannot do it alone, they need a team. To effectively achieve the set goals, leaders need to be cheerful around the team especially in troubled times. This is essential because the cheerful nature of the leader is what inspires the team to go the extra mile to achieve their goals. To get the loyalty of the team, the leader needs to be transparent with his team. This helps the team to see him as trustworthy and honest thus it makes it easy for the leader to get the loyalty of his followers.
Purpose in itself is an expression of good thoughts. The greatest obstacle to a purposeful life is not the challenges we face in life, neither is it a function of the people that try to distract us, it is our thoughts. The thoughts of failure and the fear of trying have caused extraordinary men to live ordinary lives. Year is year out, I have seen heroes who continuously live a zero life because of the negative thoughts they have about their purpose. They always feel they are not qualified enough to achieve the extraordinary so they spend the rest of their lives achieving the ordinary.
These lessons have helped me to shape a lot of things about myself and helped me to see myself very much differently compared to how it used to be before starting out as an IIGL student.
What Our Students Are Reading
Educating for Human Greatness By: Lynn Stoddard ($12)
Educating for Human Greatness is the long overdue paradigm shift for the way we educate children in our public schools. This field-tested model, created by a group of master educators, broadens and deepens education so it all makes sense, yet it simplifies the process we call school. Educating for Human Greatness restores joy and enthusiasm to teaching and learning, enabling to produce superior outcomes with students. EfHG empowers everyone -students, parents, administration, legislators, and it will especially restore honor and respect to teachers- empowering them to develop as great contributors to the profession. In general, Educating for Human Greatness helps everyone fall in love with learning. The Educating for Human Greatness conception can be used by parents at home to help bring out the best in their children every day.
Students In Action
Ethiopian Organization highlights 2013 Successes
www. liveaddis@ethiont.et">liveaddis.org
Livelihood Improvement for Vulnerable Ethiopians (LIVE)-Addis Ethiopian Residents Charity, is a non-governmental, not-for-profit charitable organization devoted to enabling poor households improve their livelihood in its operational area. IIGL Student Alemayehu Teshome (Founder and Executive Director) shares their achievements in 2013:
Facilitated vocational and life skill training for 257 Vulnerable and unemployed Young girls and boys.
Paid and self- employment opportunities created to 126 graduates with 1,330 average monthly income and able to support their family, pay their bills and cover their basic needs.
Number of members and visibility of LIVE-Addis increased on the fundraising event organized in collaboration with private company called ZEGAMEL Events plc.
In 2013, LA with other three organizations has won and is implementing a project entitled "Enhancing community and government capacity for effective, efficient and responsive basic service delivery" ofEthiopia Social Accountability Program Phase II in partnership with Women Support Association supervised by Management Agency Multi Trust Fund.
The main objective of the project is to contribute to the national endeavor of poverty eradication through ensuring equitable, effective, efficient, responsive and accountable basic service delivery in Ethiopia.
Valuable Resources for Personal & Planetary Transformation
Tech Soup Global
techsoupglobal.org
TechSoup Global, a 501(c)(3) nonprofit, was founded in 1987 on the belief that technology is a powerful enabler for social change. Since then, they have assembled a worldwide network of individuals and organizations that share this conviction. This network—one that you can easily belong to—is working together to develop and share innovative solutions to our most urgent social challenges. The organization offers discounts on computer software and equipment. They also offer jobs and internships globally.
News
Officers Announce IIGL Logo Contest
The IIGL Officers have announced a Logo contest open to all students. They are asking for original designs and the due date is February 28, 2014. The winner will be announced by March 31 and will be awarded a book of their choice from the IIGL reading list. Here are the details:
Logo: Original* design (mandatory). Please consider visually representing one or more of the characteristics listed below in your design. The presence of at least one of these characteristics will be a consideration in the voting process:
Can be enlarged or reduced in size without losing its visual integrity
Clarity of image
IIGL's Mission and/or Vision
Diversity
Wise leadership
Planetary peace and unity
Learning
Inspiring others
Please contact Corresponding Secretary, Kathleen Oweegon at IIGL.GloabalLeadership@gmail.com for more details.
Meet Our New Students
We are pleased to welcome one new active student this month. He is from Nigeria.
Abubakar Umar (Nigeria)
My name is Abubakar Umar and I am a lawyer by profession. Born on the 7th of June, 1989 in the ancient city of Katsina State in Nigeria. I am the eldest son in the family of nine. I have about 6 years of experience working with ABC Engineering Limited as a computer operator and tutor since from age 17 which exposes me to the challenging working environment in our society. I later joined the law firm of Tajudeen O. Oladoja & Co. as a litigation lawyer after i successfully passed the law school exam. My main responsibilities include legal research, litigation, client interview and legal drafting. As a lawyer and whose firm is into active legal practice, i participates in most of it activities ranging from lectures, visiting prisons, pro-bono services to litigants, promoting out of court settlement and negotiations.
I participate and followed different organizations and websites dedicated to leadership and human developments such as "TakingItGlobal" and "CoalitionWild," networks of young people working towards tackling global challenges.
I have equally participated in different national assignments which includes voters registration in the year 2007 as Asst. Registration office 1, voters registration exercise as Registration officer in the year 2011, Election exercise as Electoral officer in both National Assembly, Gubernatorial and Presidential elections in 2011. I have also participated in polio eradication exercises on different occasions.
I hold a qualifying certificate of the Council of Legal Education Vocational Training Course from the Nigerian Law School, LL.B Degree from Bayero University Kano; a Certificate in computer appreciation from the department of ICT Bayero University Kano and a Diploma in computer appreciation from ABC Computers Limited.
As every living individual have dreams and goals in life, my dream is to become a lawyer and a reputable policy and decision maker who will engage in acceleration of community developments. I have not relented in my efforts to achieve my dreams as i made laziness an enemy right from childhood.
Part of my hobbies includes traveling, surfing the internet, reading, making friends and watching movies. I have visited so many states within Nigeria and other neighboring countries like Ghana, Togo, Benin Republic and Niger Republic. Enjoyed reading inspirational books like "Dreams From My Father" by Barrack Obama, 'There was a Country" and 'Things Fall Apart" all by Chinua Achebe, "1984" and "Animal Farm" both by George Orwell, "A Lotus for Miss Quon," "Lay her among the Lilies," 'The world is not enough," "a corpen from Japan," all by James Hardley Chase, 'The Appeal," 'The Summons', 'The Firm," "A Time to Kill," 'The Street Lawyer" all by John Grisham.
I can say I am a movies freak and I enjoyed watching. Some of my favorites movies include: 24, Boston Legal, The Good Wife, Prison Break, Law Abiding Citizen, The Avatar, The Twilight Saga, The Vampire Diaries, The Suits, Freedom Writers, Harry Porter, The Fast and Furious, El Gringo, the Bourne, Salt, Gladiator, Spartacus, American Pie, American Hustle, American Virgin, Wedding Crashers, Whats the Worst that Could Happen, Why did I get Married, and The House of Sadam.
To view the complete profile, Click Here.
Visionary Leadership
Student Progress
We had 11 students from 4 countries complete a total of 21 books in January. These students were from Ethiopia, Kyrgyzstan and Nigeria.
Nurelegn Zelalem Mihrete (Ethiopia)
* Keys to Success
* Psycho-Cybernetics
Solomon Teshome (Ethiopia)
* The Leadership Pill
Sayid Abdullaev (Kyrgyzstan)
* Goal Setting 101
Ayoade Anthony (Nigeria)
* Grant Writing Handbook
* The Secret
Ogbaka Iji Friday (Nigeria)
* Success Through a Positive Mental Attitude
Matthew Igwe (Nigeria)
* Psycho-Cybernetics
Ogunnaike Oladimeji (Nigeria)
* Unlimited Power
Osayi Ujunwa Lynda (Nigeria)
* Rich Man, Poor Man
* The Nine Steps to Financial Freedom
Abubakar Umar (Nigeria)
* As A Man Thinketh
* Jonathan Livingston Seagull
Ethelbert Obinna Umeh (Nigeria)
* Goals
* Goals Setting 101
* Leadership for Dummies
* Nonviolent Communication
* The Law of Attraction
* The Seven Habits of Highly Successful People
* Unlimited Power
Kibogo Placide (Rwanda)
* Goals
Graduates
Dennis Korbla Amego Penu (Ghana) completed Level Three
Ayoade Anthony (Nigeria) completed Level Four
Osayi Ujunwa Lynda (Nigeria) completed Level Four
Ethelbert Obinna Umeh (Nigeria) completed Level Two
Statistics
New Enrollments
3 in January
3 enrolled in 2014
Book Assessments
21 in January
21 in 2014
Books Shipped
14 in January
14 in 2014
Cost of books
$309.48 in January
$309.48 in 2014
You Make It Possible
We extend a special thanks to the following individuals and/or organizations who contributed to IIGL last month. Your ongoing support makes this work possible.
Bela and Clara Nevai Charitable Foundation (Hungry)
Deb Silver (Israel)
Colins Imoh Edozie (Nigeria)
Edmee DiPauli (UK)
Wanda Gail Campbell (USA/AL)
DM Tilley (USA/AL)
Charles Betterton (USA/AZ)
Lynne Murguia (USA/AZ)
Corine Wilson (USA.FL)
Lily Ann (USA/GA)
John Hornecker (USA/NC)
Michael Lightweaver (USA/NC)
Janis Thayer (USA/NC)
Margie Tice (USA/NC)
Janae & Barry Weinhold (USA/NC)
David Banner (USA/WI)
Minda & Daryl Devorkin (USA/WI)
Deb Rosen (USA/WI)
Make A Difference
Dream Team 22
In January 2009 we launched a new idea which blends two previous endeavors: The Master Mind Group and the 22 Experiment. We are calling this Dream Team 22 and our goal is to have 220 people contributing $22 per month. We understand that money is energy and that to sustain and build IIGL we need a lot of people pouring their energy into this endeavor on a regular basis. We also know that not everyone can afford to commit $22 a month – especially our students, who live in countries with economies in which this amount can be equal to a weeks' salary. So we are offering two options for those who wish to become a part of the Dream Team. One can commit to a $22 a month contribution or to spending 22 seconds each day holding the vision of IIGL becoming financially sustainable by the end of 2009.
Will you join the Dream Team and help us create an energetic foundation to support the transformational work of IIGL? You can really make a difference in the world by making a modest contribution of time or money. To make the $22 a month commitment or a one time donation, click the link below. To become a member of the Dream Team 22 by committing 22 second a day to help us hold the vision, contact Deb for details: drosen2@wi.rr.com
Checks on US banks, payable to the International Institute For Global Leadership, can be mailed to PO Box 18909, Asheville, NC. 28814, USA. Contributions may also be made by credit card by clicking the link below. Contributions are tax deductible under the 501 (c) 3 tax code of the United States Internal Revenue Service.
To Contribute By Credit Card, Click Here
Newsletter Archive: Click Here to view archived issues of the Global Leadership News