International Institute For Global Leadership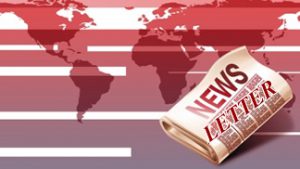 Issue #139* July 2013
www.global-leadership.com
Asheville, NC. USA
Guest Editorial
The Gift of Self-Paced Learning
By Deb Rosen ( drosen2@wi.rr.com)
Many people ask me, "how long does it take for a student to graduate from IIGL?" My reply usually is, "that depends!" Even though some may view that as a "vague" response, it is truly based on one factor which is it is up to each IIGL student to set their own learning pace. Traditional education models are usually based on each student learning at the same pace often in the same classroom. One of the most unique features of IIGL, is that each student sets their own pace as to the rate he/she moves through the curriculum. In educational terms, this is called self-paced learning.
I have been an adult educator for many years in several different learning environments. One experience I have witnessed is a frustration level when a student has trouble following the "scheduled" pace of a learning situation. I've seen this happen inside companies as well as in elementary, high school and college classrooms. Also, on the other side of the spectrum, is observing a student "get a learning point" according to their own pace and how wonderful it is for the student to set that pace. Here again, I've seen this happen in multiple settings. "Life happens as we are making other plans" and our IIGL students have busy lives outside of their IIGL studies. So often I receive emails from our students asking if their studies can be resumed at any point in time especially after a long gap. The answer is always Yes! IIGL is designed to accommodate starts and stops when necessary.
The other benefit of self-paced learning is it allows a student processing and/or "vacation" time when desired. There are points in the IIGL curriculum when a student needs to absorb and apply what he or she has just learned. Level Three in specific is where the IIGL students are asked to complete rigorous reflective and goal setting written exercises. These take time to complete as well as process. After completing Level Three, an IIGL student needs and deserves a reprieve!
Self-paced learning never stops for an IIGL student. I see our graduates either active in their own communities helping others learn the IIGL teachings and/or still deeply involved with IIGL either as a National Coordinator and/or Board Member. In any of these roles, our graduates continue to seek more learning and have a desire to keep developing, applying and sharing their knowledge as they choose.
I feel honored to facilitate the learning environment for IIGL and am impressed week after week by the effort, determination and success of our students; sometimes against "all odds." Congratulations to all of you! Continue to create the pace that best suits you! If for some reason, you have had a "gap" in your studies, please email me so we can discuss how you can restart your IIGL journey.
What Our Students Are Saying
Kennedy John Offor (Nigeria)
Ken.offor@gmail.com
I must confess that my life has been that of wishing and dreaming without a definite purpose and action. Having seen the level of suffering, hopelessness and aimlessness in my country occasioned by corruption and ignorance I have always dreamed and desired to put an end to suffering and give hope to the hopeless but I have not really begun. I have been waiting for a "perfect opportunity" to do it which never came. It was when I started the IIGL studies that I discovered that the best place to start is with myself. I then realized that before I can truly help others to be free from ignorance and hopelessness, I must first be what I want to see in others
Through reading of the books in levels one and two I was able to discover how to first be the change I want to see in the world. I can declare that I am now a transformed person in thought, belief, actions and inactions. I really know that I am no longer the same again. I am now in charge of my life.
I have come to realize and appreciate the fact that I have an inherent unlimited power to do whatever I want to do, to acquire anything I want to acquire and to really be in charge of my life. In the past, I am a victim of circumstances blaming all my failures on fate.
It was through IIGL that I was able to overcome getting angry and judging others because of what they do or fail to do. I easily give in to anger in the past such that I believe that people around me are responsible for my anger. I always justify myself for being angry but now I am in charge. I have learned what it means to be a responsible man. Since I learnt through IIGL studies that no one can make me angry without my consent, I have utilized that knowledge and assumed such powers that no one can make me angry now. At least, for now, I have observed that whenever I want to get angry because of what someone did or did not do and I remember that I have the power to decide not to be angry, I find myself overcoming the anger.
In the course of my IIGL studies I have also been able to completely overcome envy.
This was possible because I now understand and know better that opportunities are not scarce and that if I so desire, I can excel anybody in success. It is not just excelling anyone. I have stopped using others' success or failure as a yardstick for my own. In as much as I occasionally compare myself to people, it has been from the angle of relative appraisal. Such comparisons do not lead me to envy or vain glory any longer.
Another aspect of my life that has changed is my finances. Although I am not as rich as I want to be, I have the conviction and act as if I am already as rich as I want to be. I have come to discover that to attain any level of success; I must "act as if" and thereby allow the law of attraction to make my acting a reality. I know that few years separate me from my dream home, car, career, and financial status. Contrary to my earlier belief about money, I now know the true use of money. I had always believed that too much money is not good or necessary but the IIGL thus far have made me to change the belief to "too little money or barely enough money is not good." I have learned how to make money serve me and not serving money.
What Our Students Are Reading
Leading with Soul: by Terry Deal and Lee Bolman ($16.95)
With the appearance of Leading with Soul in 1995, Terry Deal and Lee Bolman became pioneers in the movement to reconnect work and spirit. Since then, interest in the spiritual dimensions of leadership and work has exploded. In book clubs and boardrooms, talk shows and seminar rooms, more and more people are coming together in the search for depth and meaning in their work and their lives.
While preserving the book's basic story and message, the newly revised edition of Leading with Soul offers much more. Bolman and Deal present insights about the changing nature of work and the new face of workers. They add an entirely new chapter that highlights stories from readers who share their own real experiences with soul at work.
At the heart of this groundbreaking book is a contemporary parable, which tells the story of Steve, a dispirited leader in search of something more meaningful in his life than an obsession with the bottom line. Through conversations with Maria — a mysterious sage whose wisdom was forged in her own hard won business career — Steve unexpectedly discovers the true meaning of leadership. Having rediscovered his own soul, he is able to ignite the spirit of his organization.
Students In Action
Marcus Akor – Nigeria ( marcusakor@yahoo.com)
Marcus Akor reported that 36 passionate young change makers, 24 males, 12 females met for a powerful youth participation training at the Ambassador Ajonye Foundation, GRA, Otukpo, Benue State, on May 31, 2013. Marcus said, "We learned from the vast experience of our guest speaker, who is a global peace advocate, a young democrat and a fellow DESPLAYer who came all the way from Bauchi, Ejembi O. Michael. The Youth Participation Training was organized by The Bridge Youth Development Foundation – TBYDF as experience sharing from training at the Youth Leadership Institute organized by New Era Educational and Charitable Support Foundation in April and DESPLAY REPUBLIC Africa Season 8 Semester 2 organized by Youngstars Development Initiative, Abuja.
Valuable Resources for Personal & Planetary Transformation
Institute of International Education (IIE)
www.iie.org
The Institute of International Education (IIE) is among the world's largest and most experienced international education organizations. As an independent not-for-profit founded in 1919, IIE delivers program excellence to a diverse range of participants, sponsors and donors.
Educational, cultural and professional opportunities transcend borders to foster a peaceful and interconnected world where all people achieve their full potential; think and act as global citizens; and build inclusive, thriving communities. IIE's mission is to advance international education and access to education worldwide. They accomplish this by
Managing scholarships, training, exchange and leadership programs conducting research and facilitating policy dialogue on global higher education and protecting scholarships around the world.
With a range of government and corporate sponsored programs, IIE promotes educational exchange around the world. Foremost among these is the world renowned Fulbright Program, which IIE has administered on behalf of the U.S. Department of State since the Program's inception in 1946. In addition, IIE Partners with major philanthropic foundations, private and public corporations, foreign governments, and individuals to provide scholarship and fellowship administration, testing and advising services, research and information on opportunities for international study, and emergency assistance to students and scholars.
News
Welcome Dennis!
We are happy to welcome Dennis Penu (Ghana) as our new National Coordinator in Ghana. Dennis is working on his Level Three studies and has been an IIGL student since 2011.
Dennis is a 26 year-old Ghanaian advocate and activist in youth and community development work. He volunteers as Deputy-Director of Programs for Life-Link Friendship Schools, Ghana which he joined in 2005, as West-Africa Manager for Youth Action for Change which he joined in 2010 and has volunteered for the United Nations in his service as Secretariat Member for the First Global Model United Nations Conference on the Millennium Development Goals (MDGs) in Geneva 2009.
He holds a BSc. Degree (Hons.) in Medical Laboratory Technology from the University of Cape Coast, Ghana. He likes writing articles and attending conferences in his quest to meet more people, share ideas and create networks for development. He speaks fluent English and Basic French.
Meet Our New Students
We are please to welcome three new active students this month. They are from Nigeria.
Christopher Ameh (Nigeria)
I am, Ameh, Christopher, a holder of B.Sc in Mathematics/ Computer Science from the University of Agriculture, Makurdi, Benue State, Nigeria. I hail from Anwule-Oglewu district of Ohimini Local Government Area of Benue State – Nigeria. The eighth born among sixteen children, my late father having two wives. Due to circumstances beyond my control, I did not go to higher institution early enough but I happened to be the first to hold a degree in the family. I have interest in computer science and I would like to be a certified and a seasoned computer scientist. I have a dream of lecturing in the university. In line with that, I hope to enroll for my masters program in the next academic session to boost my status. I hope to rise to the peak of my career where I will be enabled to make impact on the life of others.
One of my major goals is to become a minister of the word of God. I do not intend to own a church of my own, but just an international minister who is relevant across denominations, wining souls. I also have flare for business; I like to own a conglomerate that is computer based that can render consultancy services to multinationals.
Presently, while I await admission for my masters, I am running a petty business in my alma mater, where I photocopy lecture notes and other materials for lecturers and students.
I love travelling when I am on holidays. I was able to pay my way through school by driving personalities from one part of the state to another and outside the state occasionally.
As for books, I happened to be a voracious reader; I read any material that comes in handy. I come to find the Bible as one of my favorites because of its all inclusive nature, touching every sphere of life. I have also read books by Ben Carson, Napoleon Hills, John Mason, Myles Munroe, to mention a few. On the whole, I love motivational and good Christian literatures.
On movies, I like bestsellers generally. I have watched works done by Al Pacino, Samuel Jackson and other seasoned artistes. I also love good Christian musicals, reggae and good sentimental musicals.
At the moment, apart from my first degree, I have not embarked on any special studies or project yet, but I hope to in future. However, in terms of leadership experience, back on campus, I served as assistant secretary general to Catholic Charismatic Renewal of Nigeria for 2 years, for 2 years President of National Association of Ohimini Students, Uni- Agric chapter. Back in secondary school, I served as secretary general to Altar Boys Association and St. Jude's Society respectively.
On family experience, I do not have a family of my own yet, but I am confident I will get married this year, 2013.
At this juncture, I will briefly give account of what transpired during the period I left secondary school and securing admission into the university. After my secondary school program, I left Otukpo, the seat of the Idoma nation, the home of the incumbent senate president, Senator David Mark, where I was born and bred, for Makurdi, Benue State capital, to late Uncle Tony Ocholi. He became visually impaired close to his retirement from civil service. Having no wife or children, I opted to stay around and to assist him, but little did I know then that I was going to stay back in Makurdi. Days turned to weeks and weeks to months, and months to years. I had to get a job with a fuel station in order to sustain my uncle and myself because his salary had stopped and we were waiting for his retirement benefits to kick off. In all I spent about 9 years and during that period, I rose from the position of a pump attendant to Depot Supervisor and eventually to the position of the station manager. However, in 2005, I had to resign due to poor condition of service. Thereafter in 2006/2007 academic session, I began my academic pursuit, and in 2010/2011 academic session, I graduated.
In conclusion, I can say that I have a platform from where I can launch out and with IIGL, I shall be enabled to actualize my dreams and aspirations.
Ogbaka Iji Friday (Nigeria)
I am Ogbaka Iji Friday, a "suave and debonair" kind of personality, fun with friends and people around me because of my show of camaraderie amongst them. I am an Igede by tribe, from Okwutungbe clan, Itakpa-ito in obi local government area of Benue state; but had a better half of my life in Kaduna south local government area of Kaduna state alongside my parents as at then before moving down to our home state. I happen to be the first child of the family by divine arrangement which has really given me that sense of belonging as a team player. I celebrate my birthday every 31st of March, always interested in purposeful friendship of both male and female, but dislike pride and people I can't trust, reading and listening to jazz songs is my hobby. I believe in the lordship of our savior Jesus Christ and follow the teachings of the Catholic doctrine.
I studied statistics and computer science in order to be part of this unprecedented world of ours and to contribute my quota to the emerging global village through creative thinking, hard work, diligence and enterprising. I am motivated by my vision to make this world a better place for everybody irrespective of any kind of affiliation, through positive solution in enterprising. My role model is my dad, Mr. Ogbaka Barry the founder and coordinator of Moral Restoration and Enlightenment Initiative (MORNET) who I share his vision of a better world and bill gate in providing better solution to this emerging global village. My travels so far are within Nigeria, but will love to visit any of this western country; I love to read life building books and have a drive for personal development.
While in school I served in various religious and social organizations which have helped me to build my capacity as an individual amongst whom are: Nigeria Federation of Catholic Students (NFCS), National Union of Igede Students (NUIS), and one that help me serve in a larger capacity was being a member of Students In Free Enterprise (SIFE) and participated in projects like:
Community mobilization to press for demands from government, in Makurdi.
Good drinking water using the moringa seed in Makurdi.
I also attended so many seminars and workshops which included:
A strategic action for HIV/AIDS organized by the office of the senior special assistance to the governor on NGO and chambers of commerce in Makurdi, 2009.
7th annual career shipping summit organized by ships and ports communications in Makurdi, 2012.
I always look up to serve god and humanity as our vocation as human here on earth. Therefore I have this as my favorite quote "on this day of remembrance, let us honor the fallen by rededicating ourselves to making everyday a day of service." I am always conscious of everything I do with the end in mind that's why "I choose to limit my freedoms-because I understand the sacrifices of the position I one day desire to possess."
Saliu G. Olaniyi (Nigeria)
Saliu G. Olaniyi, from a family of five, two elder ones, a brother and a sister. A graduate of Environmental Biology and Fisheries likes reading at his leisure time, particularly Christian literature; one of my best books includes Point Man Steve, Finishing Strong, Steve Farrar. I like watching motivational movies. Movies by the Kendrick Brothers (courageous, flywheel, fireproof and facing the giant) remains my best, also Tyler Perry films. I like to play lawn tennis, and table tennis. I believe strongly in God and in the message of Jesus Christ, and try all my best to live by the principle of the Holy Bible. I am a man of integrity, uphold honor and lead a life that people can emulate for good, actually don't like to be challenged but believe in I win or u win, one of my favorite quote is 'Am ready to act if I can find brave men to help me.' by Carter G. Woodson. I never see anyone as a loser, but believe that a loser is one who never tries at all. I like to maintain a positive attitude and a good spirit because it works above all medicine. I like to make friends and make all friends feel like there is something in them; I use my time to improve myself. An optimist to life and believe things can be better than they are presently. I like working hard and live consciously that as a leader others are watching or setting me as a standard for themselves or model to follow.
I have served in different capacity, particularly in my home church, St. Luke's Anglican Church Akure Idi-aagba titun, Akure. I served as P.R.O and asstistant to the General secretary (2005-2007), Drama Secretary (2007-2009), General Secretary (2009-2001), and as the Youth President (2011-2013). I also served as the Vice president of Campus Leadership Vision (CLV) and Brothers' coordinator/ town coordinator of Anglican Students' Fellowship in Adekunle Ajasin University, where I received my B.Sc. I did my research in Animal Production, studied the morphometric studies in three breeds of rabbit.
I like learning new skills, love to browse the internet and seek for more information, and love to impact knowledge, sharing my knowledge with people around me and love to be a philanthropist. Passion for the male gender in measuring up to being a man which God has created them to be has always been in my heart, I look forward to address young people (male) to live up to being a good leader in there prospective family and be relevant, contribute positively to the society. I like to make people around me laugh; hate people to be cheated or being taken advantage of. Think only the best, work only for the best and expect only the best. Aspiring towards wisdom, trying to know something about everything, never give up learning and never sees anything as difficult to know. I look forward to a day where justice will prevail and poverty be eradicated in our world, where everyone will live with love.
Visionary Leadership
Student Progress
We had 14 students from 8 countries complete a total of 25 books in June. These students were from Cameroon, Ethiopia, Kenya, Nigeria, Thailand, Togo, Uganda and Zimbabwe.
Kuma, Emmanuel Fangyong (Cameroon)
* Keys to Success
* Psycho-Cybernetics
* Success Through a Positive Mental Attitude
Ziyad Rube Abdule (Ethiopia)
* The Leadership Pill
Magdalene Muthenya (Kenya)
* Keys to Success
* Psycho-Cybernetics
* Success Through a Positive Mental Attitude
David Akomolafe (Nigeria)
* Psycho-Cybernetics
* Success Through a Positive Mental Attitude
Christopher Ameh (Nigeria)
* As a Man Thinketh
* Jonathan Livingston Seagull
Ahua Bem Gura (Nigeria)
* How to Win Friends and Influence People
* The New Dynamics of Winning
Ogbaka Iji Friday (Nigeria)
* As a Man Thinketh
* Jonathan Livingston Seagull
Ocheja Linus Lawrence (Nigeria)
* The New Dynamics of Winning
Saliu Olaniyi (Nigeria)
* As a Man Thinketh
* Jonathan Livingston Seagull
Okorie, Eusebius Tobechukwu (Nigeria)
* Psycho-Cybernetics
Rachel Giacchero (Thailand)
* Keys to Success
* Psycho-Cybernetics
* Success Through a Positive Mental Attitude
Dakou Kofi Agbési (Togo)
* Giant Steps
Noeline Kirabo (Uganda)
* A Higher Standard of Leadership: Lessons from the Life of Gandi
Thomas Shereni (Zimbabwe)
* Success Through a Positive Mental Attitude
Graduates
Ahua Bem Gura (Nigeria) Level One
Harriet Opondo (Uganda) Level Three
Statistics
New Enrollments
5 in June
33 enrolled in 2013
Book Assessments
25 in June
138 in 2013
Books Shipped
11 in June
72 in 2013
Cost of books
$230.78 in June
$1,429.98 in 2013
You Make It Possible
We extend a special thanks to the following individuals and/or organizations who contributed to IIGL last month. Your ongoing support makes this work possible.
Deb Silver (Israel)
Edmee DiPauli (UK)
Deb Rosen (USA/WI)
David Banner (USA/WI)
Janis Thayer (USA.NC)
Lynne Murguia (USA/AZ)
Charles Betterton (USA/AZ)
Corine Wilson (USA.FL)
Lily Ann (USA/GA)
John Hornecker (USA/NC)
Wanda Gail Campbell (USA/AL)
DM Tilley (USA/AL)
Michael Lightweaver (USA/NC)
Margie Tice (USA/HI)
Janae & Barry Weinhold (USA/NC)
Judith Royer (USA/SC)
Make A Difference
Dream Team 22
In January 2009 we launched a new idea which blends two previous endeavors: The Master Mind Group and the 22 Experiment. We are calling this Dream Team 22 and our goal is to have 220 people contributing $22 per month. We understand that money is energy and that to sustain and build IIGL we need a lot of people pouring their energy into this endeavor on a regular basis. We also know that not everyone can afford to commit $22 a month – especially our students, who live in countries with economies in which this amount can be equal to a weeks' salary. So we are offering two options for those who wish to become a part of the Dream Team. One can commit to a $22 a month contribution or to spending 22 seconds each day holding the vision of IIGL becoming financially sustainable by the end of 2009.
Will you join the Dream Team and help us create an energetic foundation to support the transformational work of IIGL? You can really make a difference in the world by making a modest contribution of time or money. To make the $22 a month commitment or a one time donation, click the link below. To become a member of the Dream Team 22 by committing 22 second a day to help us hold the vision, contact Deb for details: drosen2@wi.rr.com
Checks on US banks, payable to the International Institute For Global Leadership, can be mailed to PO Box 18909, Asheville, NC. 28814, USA. Contributions may also be made by credit card by clicking the link below. Contributions are tax deductible under the 501 (c) 3 tax code of the United States Internal Revenue Service.
To Contribute By Credit Card, Click Here
Newsletter Archive: Click Here to view archived issues of the Global Leadership News