International Institute For Global Leadership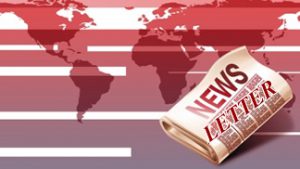 Issue #128 * August 2012
www.global-leadership.com
Asheville, NC. USA
Guest Editorial
The Key to Inner Peace
Ziyad Rube Abdule (Ethiopia)
zizu_rub@yahoo.com
As I was reading a book entitled Maximum Achievement written by Brian Tracy, I come across a great concept that is most powerful and practical principle ever thought to build happiness, health, prosperity and wonderful relationship with others. It seems easy for some of us while necessitates courage for many of us, forgiving others. You can be mentally health to the exact degree to which you can freely forgive and forget offenses against you. The inability to forgive causes diseases that run the entire gamut from simple headaches to heart attacks, cancer and strokes.
There are three people in your life that you need to forgive to free yourself from negative feelings of guilt, inferiority, inadequacy, resentment and anger. The first are your parents, the second is everyone else where as the third is yourself. You are not perfect. You make mistakes. You say and do a lot of foolish things in the course of growing and maturing. So that you need to forgive yourself and learn from the mistakes you did in the past times.
Forgiveness is the key to kingdom of mental and spiritual development. When you practise being a totally forgiving person, you are emulating the character traits of the greatest men and women who have ever walked the earth. It is the key to the kingdom of inner peace, the hardest thing you ever do, and the most important.
What Our Students Are Saying
Afanda Galega (Cameroon)
I just finished reading the book "How To Win Friends And Influence People" and must admit that this book has completely changed my perception about others and my approach to everyone has changed drastically. I can assure you that I am already putting these principles into my daily life and I am seeing the fruits. I now have more friends that I could think of and everyone wants to be close to me now. What a book!
The principles of human relationship discussed in this book are timeless and remarkable on effective communication. After reading this masterpiece, my approach towards others have completely changed; even the way I look at people and handle conversations is completely different from how I used to do before. I have equally come to terms with the fact that to be able to win friends and influence people, these principles must be practiced everyday and notes should be taken about the progress made. I will forever remain grateful for IIGL for making in possible for me to read this book. This has been an invaluable asset you gave me.
Before, I used to isolate myself from people and snob at anyone who tried to come close to me or make friends with me. I always thought that when you are intelligent, people will always turn to like you but that was not the case. I didn't understand why until I read this book. This book has completely changed my perception about others and my approach to everyone has changed drastically. I can assure you that I am already putting these principles into my daily life and I am seeing the fruits. I now have more friends that I could think of and everyone wants to be close to me now. What a book!
Students In Action
Taking IIGL To The Grass Roots
On July 4th IIGL Nigerian students launched its educational initiative tagged " New Nigerian Dream" School Program with the aim of helping students to achieve their goals in life, to have a positive role models and to make better career choices. The New Nigerian Dream school program fully compliments the IIGL curriculum and furthers IIGL's commitment to the growth and development of education in Nigeria. The program targeted secondary school students from Junior Secondary School to Senior Secondary School. We identified public schools for this program to encourage reading amongst the students. The program started with Akanda Dahunsi Memorial Junior School at Osborne Ikoyi Lagos, Nigeria. A very informative talk on Goal Setting and Mentorship was given by the IIGL Nigeria Coordinator, Iziomoh Felix and the Treasurer Abidemi Balogun to the 160 students present for the program. The group is working to establish a partnership with the Lagos State Government to improve the quality of education through teaching the IIGL Curriculum. For more information, contact Felix at flelixi@yahoo.com
What Our Students Are Reading
Zero Limits
by Joe Vitale ($16.95 / 256 pages)
Are you overworked and overstressed? Are you doing your best but finding professional success and personal fulfillment frustratingly difficult to attain? If it seems like you work hard but never get anywhere, maybe the problem is something within you. Maybe the limitations holding you back come from inside you, not from the outside world. Zero Limits presents a proven way to break through those self-imposed limitations to achieve more in life than you ever dreamed.Take it from Joe Vitale. He was once homeless. Now, he's the millionaire author of numerous bestselling books, an Internet celebrity, and an in-demand online marketing guru. What happened to create all of that success? How did he make it happen? Was it hard work, divine providence, or both? The answer may surprise you. It wasn't until he discovered the ancient Hawaiian Ho'oponopono system that he finally found truly unlimited success. Updated for modern times, Ho'oponopono is a self-help methodology that removes themental obstacles that block your path, freeing your mind to find new and unexpected ways to get what you want out of life. It not only works, but it works wonders——both professionally and personally. It works so well in fact, that Vitale had to share it with the world, so that others could experience the fulfillment and happiness he feels every day.
Teaming up with Dr. Ihaleakala Hew Len, master teacher of modern Ho'oponopono, Vitale shows you how to attain wealth, health, peace, and happiness. Vitale and Len walk you through the system, helping you clear your mind of subconscious blocks so that destiny and desire can take over and help you get what you truly want from life. It clears out unconsciously accepted beliefs, thoughts, and memories that you don't even know are holding you back.
Valuable Resources for Personal & Planetary Transformation
Humanity
www.humanity.org
Encouraging People to Understand This Planet As Our Common Home. Publishers Of Humanity Journal. What, indeed, are we all doing with our humanity, with our "hour upon the stage", our blink of a life? And how the heck can one answer such a question on a mere web site? The answers are, of course, endless. But we've created a WorldView Expander to help put some perspective on the process of deciding how well we are making a positive difference.
First, we've divided the challenge into five different categories: Thinking, Acting, Advocating, Innovating, Changing. These represent the five stages and ways in which we each might act, might use our humanity to promote the common good. The question is not so much "Am I doing good?" or "Am I doing bad?," but more an examination of where we actually stand, day to day, in our efforts at positive change.
News
The IIGL students in Nigeria have organized and just registered with the Corporate Affairs Commision and been recognized by the Nigerian government as an independent NGO. They have taken the name "International Centre For Leadership Development – Nigeria." They can now operate legally in Nigeria as an independent organization and receive donations locally. Congratulations to Felix Iziomoh, Pius Reis and others who spearheaded this effort.
Meet Our New Students
We are please to welcome four new active students this month. They are from
Rwanda, Tanzania, Togo and Zimbabwe
Angello Musinguzi (Rwanda)
I am currently tax manager at KPMG Rwanda. I am a Certified Public Accountant and a tax expert. Prior to Joining KPMG Rwanda in June 2010, I served as a Chief Internal Auditor (CIA) Bank Populaire du Rwanda S.A. and prior to that, I worked with as a Senior Manager, Tax/Legal, KPS Associates, a local tax and audit firm in Rwanda. Previously, I held management positions with the Rwanda Revenue Authority (RRA) where I worked for almost 10 years. It is from RRA where I met Mr. Kabera Charles, we became friends and is the one who directed me to this program. I have a remarkable experience in, tax and financial management issues. I worked as a Customs Controller at Kigali International Airport and later as a head of Customs Valuation and post clearance audit in Rwanda Revenue Authority (RRA).
I have a good knowledge of the operations of RRA and tax laws and was instrumental in the development of VAT law in Rwanda in 2001 and was also a member of RRA modernisation project and liaison manager for all RRA income taxes and customs audit.
While working with RRA, I represented RRA as a Revenue and Customs Expert on African Union (AU), COMESA (Common Market for East & Southern Africa), East African Community (EAC), Economic Partnership Agreement (EPAs) between European Union (EU) and African Caribbean Pacific Countries (ACP-Countries), World Trade Organisation (WTO), World Customs Organisation (WCO) and a member of East African Revenue Authorities Technical Committee (EARATC) and a Chairman of its Enforcement and Compliance Sub-committee 2006-2007. I served as a member of Rwanda Revenue Authority (RRA) restructuring and modernisation committee and a trainer in the same institution.
In addition, I participated in the establishment of RRA training institute at Butare and went to Irish Revenue in Dublin for bench mark study to establish the institute. As a customs database manager in RRA, I researched on values of imports and went to Egypt, Dubai, Kenya and Uganda to establish the proper values and liaise with sister revenue authorities to combat tax evasion in the region.
I participated in many RRA tax audits and tax compliance checks and has assisted taxpayers pay legitimate taxes. He ia a certified Public Accountant with ACCA and is a member of ICPAR.
I holds a degree in Bachelor of Commerce Accounting and another in Social Sciences and I am finalising my Master degree in Finance and Banking from Kampala International University.
I am also a lecturer ant the National University of Rwanda where I teach tax and audit to the Master of Science in accounting students.
I am aged 40 years, happily married and I have three children, all of them in their lower primary school. My wife is currently a middle manager in one of the leading insurance companies in Rwanda and i would like to inspire her to offer this course.
Philip Ntomola (Tanzania)
I am Tanzanian born 10-01-1980. I went to school in our local primary schools and managed to pass my standard seven exams and selected to secondary school in 1995. My college education was a success and finished in year 2005 at the Moshi University College of Co-operative and Business Studies. In 2010 I finished my Post-Graduate Diploma in Savings and Credit Co-operative Society (Saccos) Management at the same University College. Currently am doing my evening MBA in Marketing and Entrepreneurship.
My ambition as youth shortly after graduation was to be a great salesman. Therefore I went on to look sales jobs and found one in solar appliances. I worked at Chloride Exide Tanzania Ltd.
The other dream I might say was to be able to see the first world cup staged in Africa. This was very challenging to me as it was expensive and I had to work out how to buy tickets as in my country we do not have credit cards system. So I had to liaison with my Priest friend whom had interest and had to ask a friend in America to pay for us via credit card and we had to transfer the same amount to America via Telegraphic money Transfer (TT).
The dream currently I hope to achieve is being a great leader in changing the lives of my fellow Africans and all human beings of this world. I have a dream to initiate the small and medium enterprises to reach out majority and be recognized by the governments with the contribution in GDP and employing role played by them.
Also I have a dream to make a sound listened platform for entrepreneurs. This is the dream am working on currently soon to be launched.
The road to South Africa was very interesting as we had to go by bus and it took us about 3 days on the road to arrive at Pretoria. This was very peaceful and enjoyable. The difficult came on the way back to Tanzania, we chose to take the Mozambique root. I will not advice anyone to pass that root as first there are no reliable buses from one town to the next on daily basis, and there are you only have one and if missed you have to wait. Then the country is too big to cross for a day or two. Lastly the security is somehow not so stable to foreigners of all sorts. But we enjoyed those challenges and arrived safe and sound to Tanzania.
Reading is also part of my favorite. I like reading history, political, economy and all educative stories that help you to understand better the life you are living. The likes of Richard Mabala, Mwl Julius Nyerere Robert Carnegie, Robert Kiyosaki are my favorite authors. Danzel Washington is movie star I like watching his movies during my spare time.
I have not been able to participate in any special studies or projects in leadership experience that's why I think joining this institute will help me a get a chance to learn them.
Our family is not as big as many of the African extended families. Most of our ancestors, grand fathers and mothers, my Father and Mother have already passed away. We are five relatives, four brothers and one sister.
Dakou Kofi Agbesi (Togo)
I'm a 37 years old father of one daughter. I'm 1.70m high and weigh 80kg. I'm Togolese from a polygamy family of ten children and I'm the second son. My father divorced with my mother before I was born. I was recuperated by my father when I was 5years and I grow later in difficult conditions between two wives of my father, a primary school teacher. Neither do I smoke nor drink alcohol. I have a cool and calm nature. I am patient. I like honesty and integrity in life. I have travelled many times in Benin, Ghana, neighbor countries of Togo. I like making friends to exchange ideas. Watching football matches, American and Nigerian movies, reading books with interesting stories, listening to music are my hobbies, I play football. I speak French, English, German and I can try a little in Spanish. I like traveling to discover other cultures. I have been German teacher for 5 years just after I finished its studies at the university. I was the monitor of "Deutsch (German) Club" for three consecutive years at the grammar-school of Tsevie. I attended the Harbor of Lomé in 2004 as a trainee in consignment of ships. I worked two years later by Mobil phone society as a commercial Agent. I was interested for a long time by the social works. So that I joined an NGO (Esperance Vie) in 2010: as volunteer I was charged of the schooling and professional training of the deprived children and young girls. This job permitted me to measure the degree of suffering because of poverty in rural areas. I m a member of non-lucrative Associations named: IPF-TOGO (meaning Initiative for Positive Future), KAIROS-TOGO (meaning the right moment to act)
Since January 2012 I created with some of my friends a humanitarian Association named: SADA: Synergie d'Actions pours un Développement Appropré (meaning Synergy of Actions for an Appropriated Development). I'm the coordinator. We collect in our capital town some old clothes, shoes and bags then we bring them to the women and children in the rural areas. The young girls and children of the rural zone reach school difficulty because of abject poverty. I encourage the women and particularly the youth to take charge of their situation and together we think about acts for positive change of their destiny. I'm calling for help. Whoever wants to give them a chance trough their sponsoring ship is welcome. I'm ready to be recommended and connected with the Child foundations and with other associations or organizations of charity to exchange ideas and experiences.
My major dream is to contribute to the global effort to achieve sustainable development worldwide, specifically, to eradicate abject poverty. I am involved in campaigns for poverty eradication. My first desire is generally to be involved in the development of peoples, and particularly in: – The promotion of the women in the rural areas – Child protection globally anytime and anywhere. – I want too to be a real defender of the human rights and to contribute also to their respect in the hold world. Brief I want to be a leader whose personal development, actions and relationship make positive change in my immediate environment and give a hope of a better tomorrow for others. For all this I believe in IIGL.
Thomas Shereni (Zimbabwe)
My name is Thomas Shereni; I was born in Zimbabwe in the year of 28 March 1968. I did my education up to secondary school level; I have done several trainings much centered in leadership and management studies. I am a holder of three different Diplomas in leadership development from different institutions and I am also a holder of a diploma in marketing and sales management including entrepreneurship;
I have been working as a leadership development consultant for the better part of my life and have initiated my own leadership development company since 1997 known as leadership Dynamics Institute: Our goal as a company is to advance leadership principles in the minds of individuals and in corporate organizations; We target to transform societies to be better places for habitation by championing good leadership practices.
My dream as an individual is to build a leadership school that will bring young men and women around Africa and train them in the art of leadership, no matter the sphere of influence. I am totally convinced and persuaded that effective leadership starts from youth. If we can't develop them now we will never build a better society. My goals and ambitions is to seek partnership with well established institutions that will assist me with necessary resources, in terms of funding the programs and transforming materials that are designed to nurture good leadership tendencies in people's lives. We intend to constantly hold seminars and workshop for both young and adult people to teach them leadership principles.
So far I have written more than 16 development manuals that I am using to conduct development trainings. I have done workshops in Zimbabwe, Mozambique, Zambia, Tanzania, Botswana, and Namibia.
I have also been privileged to attend workshops around Africa, discussing leadership issues.
I am a married person with 4 boys and the eldest is 16 years of age and the second born is 10 years and the last 2 boys are a set of twins aged 3 years each.
Graduates
Student Progress
We had 14 students from 12 countries complete a total of 21 books in July. These students were from Botswana, Cameroon, Ghana, Kenya, Malawi, Mali, Nigeria, Tanzania, Toto, Rwanda, USA, Zimbabwe.
Minny Nkwe (Botswana)
How To Win Friends & Influence People
Ntobo Valentine (Cameroon)
Goal Setting 101
Godfred Kwaku Annan (Ghana)
As A Man Thinketh
Jonathan Livingston Seagull
Collins Odhiambo (Kenya)
Twenty One Irrefutable Laws of Leadership
Cosmas Jimson (Malawi)
Keys To Success
Modibo Dembele (Mali)
The Law of Attraction
Iziomoh Emmanuel (Nigeria)
How To Win Friends & Influence People
Ochja Linus Lawrence (Nigeria)
As A Man Thinketh
Jonathan Livingston Seagull
Augustine Philip Ntomola (Tanzania)
As A Man Thinketh
Jonathan Livingston Seagull
Dakou Kofi Agbesi (Togo)
As A Man Thinketh
Jonathan Livingston Seagull
Angello Musinguzi (Rwanda)
As A Man Thinketh
Jonathan Livingston Seagull
Emenike La (USA)
Goals
Maximum Achievemnt
Nonviolent Communication
Nicole Lindzee Lindholm (USA)
Grant Writing
Thomas Shereni (Zimbabwe)
As A Man Thinketh
Jonathan Livingston Seagull
The following students completed one level of study this month
Valentine Ekombo Ntobo (Cameroon)
Level Two
Emenike La (USA)
Level Two
Statistics
New Enrollments
7 enrolled in July
52 enrolled in 2012
Book Assessments
21 in July
238 in 2012
Books Shipped
12 in July
245 in 2012
Cost of books
$232.97 in July
$4,931.08 in 2012
You Make It Possible
We extend a special thanks to the following individuals and/or organizations who contributed to IIGL last month. Your ongoing support makes this work possible.
Deb Silver (Israel)
Edmee DiPauli (UK)
Felix Iziomoh (Nigeria)
Lily Ann (USA/FL)
Deb Rosen (USA/WI)
Janis Thayer (USA.NC)
Peggy Moore (USA/NC)
Margie Tice (USA/NC)
David Banner (USA/WI)
Barbara Mader (USA/NM)
Lynn Murguia (USA/AZ)
Thomas Miller (USA/MI)
Corine Wilson (USA.FL)
John Hornecker (USA/CA)
Charles Betterton (USA/AZ)
Wanda Gail Campbell (USA/AL)
Michael Lightweaver (USA/NC)
Janae & Barry Weinhold (USA/NC)
Make A Difference
Dream Team 22
In January 2009 we launched a new idea which blends two previous endeavors: The Master Mind Group and the 22 Experiment. We are calling this Dream Team 22 and our goal is to have 220 people contributing $22 per month. We understand that money is energy and that to sustain and build IIGL we need a lot of people pouring their energy into this endeavor on a regular basis. We also know that not everyone can afford to commit $22 a month – especially our students, who live in countries with economies in which this amount can be equal to a weeks salary. So we are offering two options for those who wish to become a part of the Dream Team. One can commit to a $22 a month contribution or to spending 22 seconds each day holding the vision of IIGL becoming financially sustainable by the end of 2009.
contact Michael for details: lightweave@aol.com
Checks on US banks, payable to the International Institute For Global Leadership, can be mailed to PO Box 18909, Asheville, NC. 28814, USA. Contributions may also be made by credit card by clicking the link below. Contributions are tax deductible under the 501 (c) 3 tax code of the United States Internal Revenue Service.
To Contribute By Credit Card, Click Here https://www.networkforgood.org/donation/MakeDonation.aspx?ORGID2=562443621&vlrStratCode=kNLmoeHVftLHRDYxLQJmtGIbuw63kE3aT9DIncpB%2fdkMvTlRnpBBwveWSlyAQz7D
Newsletter Archive: Click Here to view archived issues of the Global Leadership News