International Institute For Global Leadership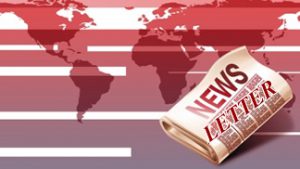 Issue #119 * November 2011
www.global-leadership.com
Asheville, NC. USA
Guest Editorial
Your Key To Freedom…
Charles Kabera (Rwanda)
Editors Note: This article is especially profound because the author was 28 years old when Rwanda experienced a genocide that led to the deaths of over 800,000 people in a three month period in 1994. He lost friends and relatives.
The subject of forgiveness is something that represents a very important aspect of personal development. That's why it is a major feature of all of the spiritual and wisdom traditions. They understood that forgiveness frees up and puts to better use the energy that is often consumed by holding grudges, harboring resentments and nursing unhealed wounds. Contrary to popular belief, forgiveness isn't about the other person. It's about freeing yourself – freeing up your own energy to move forward. There are three separate acts of forgiveness we need to perform. Here they are:
Your Parents: There may be many things that have affected you and your life that are a direct product of your parents' decisions. But, provided they loved you, you can be sure that they did their best for you. Sure they may have made a few bad decisions along the way. That's just a part of being human. We all make bad decisions and, given the opportunity to live their lives again, they would have repeated their mistakes, as we all would. Hopefully, you will be full of respect for your parents and the sacrifices they made for you. Of course you were not able to see things this way when you were a child, growing up. But now, in retrospect, you can see what they did for you as well as what they didn't. Whatever you mentally hold them responsible for, let it go. Forgive them.
Yourself: Secondly, you need to forgive yourself. Forgive yourself for all the things you know you did wrong. Forgive yourself for all the things you still manage to screw up from time to time. Forgive yourself for all your failures. You are not done making mistakes yet. You will continue to make decisions all the way through your life and some of them will be the wrong ones. So don't worry when that happens. You did your best. Accept it and let it all go.
Everyone Else: Lastly, you need to learn to forgive everyone else. Forgive them for the bad things that have happened to you. Say to yourself, 'I forgive that person 100%' whenever the thought of a bad incident comes to mind. Do this repeatedly if necessary. Eventually, your subconscious mind will come to accept that you do actually forgive that person.
Remember that by holding on to feelings of anger and bitterness about what has happened to you in the past, there is only one person suffering. So let such feelings go completely. You may be well justified in your anger or resentment . However justified you may feel or be, the emotions from that experience is like a ton of baggage that you are dragging through life. The only person it is hurting is yourself. As one author said, "it is like drinking rat poison yourself and expecting the rat to die!" Your key to real freedom is your ability to forgive
What Our Students Are Saying
Erick Omari (Kenya)
Leadership for dummies is the best book for those who are aspiring to be leaders like me, I have achieved a lot by reading this book, the skills have acquired am sharing it through the media were I am volunteering to educate the community, it is evident through the calls I receive when I am in the radio studio, the compliment I receive it is through the leadership books I read, also my organization as gained a lot through the leadership tips I do give them. The seminars I have been attending people have made remarkable appreciation on what I contribute in terms of ideas, and suggestions I give out.
What Our Students Are Reading
The Complete Idiot's Guide To Reaching Your Goals
by Jeff Davidson ($16.95)
Do you set goals annually, such as at the start of the year, only to see them fizzle weeks or days later? As a larger issue, have you ever felt like you weren't making any real progress in your career or personal life? Or, as if your simply repeating patterns that you can't seem to break? Do you feel as if you have the potential to do what you set out to do but somehow keep missing the bus when it comes to the realization of your aspirations? If these and related issues have been tugging on your mind perhaps you need to learn or relearn the fundamentals of setting and achieving goals. This book focuses on effective techniques for setting and reaching goals, helping readers to program–or reprogram–themselves for success. The Complete Idiot's Guide to Goal Setting is geared for people who have not systematically and conclusively incorporated goal settings procedures into their lives, or have but don't seem to get the results they're seeking. As such, readers learn effective methods for developing positive, worthwhile goals, including where and when to set them, how stay on top of them, and how to follow through to completion.
Valuable Resources for Personal & Planetary Transformation
New Stories
www.newstories.org
We believe many people are operating from a new vision of how deep change can occur in the world. Ordinary people everywhere are leading the way, not a privileged elite. Many of us seem to believe that if we can find clarity about what we can do, and then do it, the world will become a better place for everyone. We've moved away from grand strategies and master plans that seek to define and control particular outcomes. Many of us have started to speak of finding our own right alignment with spirit. We seek to clarify our own highest intentions, and then to act from them. In doing so, we trust that a larger, life-sustaining pattern will develop over time and that the common good will be served.
Meet Our New Students
We are please to welcome four new active students this month. They are from Nigeria & the USA.
Atilola Oluwadamilola Abayomi (Nigeria)
My name is Atilola Oluwadamilola Abayomi. I hail from Ibadan City the Capital of Oyo state 30KiloMeter drive from Lagos State Nigeria.I am born into a family of Seven i am the second of five children. I have a personal interest in impacting my Environment and being part of change that will see my world transform into great environment. My personal Dream is to see Nigeria change into a GLOBAL BRAND. My personal Philosophy: To live a life of SERVICE. I am presently involved in Career/Leadership Talk in Ten Government Senior Secondary in Ikorodu situated in the Heart of Lagos using my NYSC leverage. I am also involved in proposing to build a Secondary School where it has not been before. I will like books on Guidance and Counseling on Careers and Leadership Development in Secondary Schools, Financial Intelligence, Business consultancy, Personal Leadership, Books on Influence, Affecting People and Books on Leadership.
Thompson Michael Ebi (Nigeria)
My name is Thompson Michael Ebi, third in a family of seven, grew up in Ibadan an ancient city, South-west, Nigeria. Had my Degree in Economics from Kogi State University, presently works I and stays in Lagos, Nigeria. I want to affect my community in a way never before humanly possible. Like reading, meeting people and above all committing to winning with integrity.
Agatha Asiimwe Kafook (Uganda)
My name is Agatha Asiimwe known better as Agatha Kafooko here in our community. I am the first borne in a family of six. I am a musician and a radio host here in Mbarara a small town in Uganda. I am happily married with four kids my last child is now 8yrs. My husband Fred Asiimwe is a business man. I hold a degree in commerce majoring in human resource. On radio I present the gospel show that runs every Sunday mornings and the country music show. They are both-very popular shows as it is and this is why I seek to do more for our people that come to me as their role model. Currently when I am not at the station I have enrolled for a counseling course, its a certificate i would love to pursue so as to help me better my skills in handling people. I am passionate about reading self improving books and motivation books. I could also say i am a woman activist because of the inner calling I have to better the lives of the women that are living under abusive conditions in their marriages. I know I can better their lives should I work with them to help them see clearly that they are worth more than what most of them have been made to believe and together me and them we could slowly design programs to empower them and consequently strengthen their marriages. This is my dream.
Barigye Peter (Uganda)
I am an ardent learner, reading inspirational or self help books, listening to conscience music, travelling and touring, meeting people from different cultures, eating exotic dishes, making constructive friends that build me, swimming, researching about things I am interested in.
My dream is to make a positive impact in my area of calling. I am an entrepreneur and I intend to make a significant impact on the economy of my home town. I aim at spreading the culture of my people especially through the channels of literature, art and fashion. I have travelled mainly in East Africa's major cities. I have only served as a leader in primary school, (Head prefect and time keeper), Then an Information prefect, class president, News Link club president via high school. My family consists of two parents and six children, I am the only boy. I am a versatile learner especially when it is something I am interested in. I am down to earth, I feel like I have potential traits in the area of leadership I am yet to discover. I am also fascinated by nature especially wild life and vegetation.
Graduates
The following student(s) complete one level of study last month:
Ethiopia
Ziyad Rube Abdule
Level One
Nigeria
Sunday Abidemi Obarinu
Level One
Student Progress
We had 19 students from 8 countries complete a total of 35 books in October. These students were from Ethiopia, Kenya, Nigeria, Norway, Rwanda, Sierra Leon, Togo & Uganda
Ziyad Rube Abdule (Ethiopia)
· The New Dynamics Of Winning
· Real Magic
· Giant Steps
· How To Win Friends and Influence People
Angela Gichimu (Kenya)
· Real Magic
Erick Omari (Kenya)
· How To Make Collaboration Work
Mamer Garang Nyok (Kenya)
· Giant Steps
· How To Win Friends and Influence People
Atilola Oluwadamilola A (Nigeria)
· Jonthan Livngston
· As A Man Thinketh
Joseph Abue (Kenya)
· The Indigo Child
Oluwaseyifunmi Adebisi (Nigeria)
· How To Win Friends & Influence People
Oyewumi Olaoluwa Samuel (Nigeria)
· PsychoCybernetics
· Keys To Success
· Success Through PMA
Pius Reis (Nigeria)
· Failing Forward
Sunday Abidemi Obarinu (Nigeria)
· Real Magic
Thompson Michael Ebi (Nigeria)
· Jonthan Livngston
· As A Man Thinketh
Abigal Boafo (Norway)
· Success Through PMA
Charles Kabera (Rwanda)
· The Grip of Death: Study of modern money
· Confessions of an economic hit man
Quintin Berestford Small (Sierra Leon)
· Keys to Success
Nyakpo, Koffi Anani (Togo)
· Success Through PMA
Agatha Asiimwe Kafooko (Uganda)
· Jonthan Livngston
· As A Man Thinketh
Babirye Prima (Uganda)
· Jonthan Livngston
· As A Man Thinketh
· Keys To Success
·
Brian Mwebaze (Uganda)
· Jonthan Livngston Seagull
· As A Man Thinketh
Phillip Owino Ogwal (Uganda)
* Goals
* Law of Attraction
* Nonviolent Communication
* Goal Achievement Through Treasure Mapping
Statistics
New Enrollments
11 enrolled in October
96 enrolled in 2011
Book Assessments
35 in October
317 in 2011
Books Shipped
41 in October
462 in 2011
Cost of books
1034.18 in October
$9,495.80
You Make It Possible
We extend a special thanks to the following 18 individuals and/or organizations from four countries who contributed to IIGL during October. Your ongoing support makes this work possible.
Deb Silver (Israel)
Edmee DiPauli (UK)
Felix Iziomoh (Nigeria)
Deb Rosen (USA/WI)
Margie Tice (USA/NC)
Ron Walker (USA/VA)
Peggy Moore (USA/NC)
Lou Stewart (USA/NC)
Heidi Stewart (USA/NC)
Judith Royer (USA/ND)
Corine Wilson (USA.FL)
Julie Loosbrock (USA/WI)
John Hornecker (USA/CA)
Lynne Murguia (USA/AZ)
Unity of Huntsville (USA/AL)
Michael Lightweaver (USA/NC)
Wanda Gail Campbell (USA/AL)
Janae & Barry Weinhold (USA/NC)
Make A Difference
Dream Team 22
In January 2009 we launched a new idea which blends two previous endeavors: The Master Mind Group and the 22 Experiment. We are calling this Dream Team 22 and our goal is to have 220 people contributing $22 per month. We understand that money is energy and that to sustain and build IIGL we need a lot of people pouring their energy into this endeavor on a regular basis. We also know that not everyone can afford to commit $22 a month – especially our students, who live in countries with economies in which this amount can be equal to a weeks salary. So we are offering two options for those who wish to become a part of the Dream Team. One can commit to a $22 a month contribution or to spending 22 seconds each day holding the vision of IIGL becoming financially sustainable by the end of 2009.
Will you join the Dream Team and help us create an energetic foundation to support the transformational work of IIGL? You can really make a difference in the world by making a modest contribution of time or money. To make the $22 a month commitment or a one time donation, click the link below. To become a member of the Dream Team 22 by committing 22 second a day to help us hold the vision, contact Michael for details: lightweave@aol.com
Checks on US banks, payable to the International Institute For Global Leadership, can be mailed to PO Box 18909, Asheville, NC. 28814, USA. Contributions may also be made by credit card by clicking the link below. Contributions are tax deductible under the 501 (c) 3 tax code of the United States Internal Revenue Service.
Newsletter Archive: Click Here to view archived issues of the Global Leadership News