International Institute For Global Leadership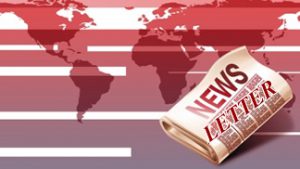 Issue #111 * March, 2011
www.global-leadership.com
Asheville, NC. USA
Guest Editorial
The Power of Asking
by Iziomoh Felix (Nigeria)
If we want to enjoy life at our best, all we have to do is to know what we want and how to go or ask for it. Sometimes, what we want in live evades us for the simply reason that we don't ask.
I read a book titled 'Ask and it is given' by Esther and Jerry Hicks, the book talks about our co-creators within a magnificently diverse Universe. If we have the ability to imagine it, or even to think about it, the Universe has the ability and the resources to deliver it fully unto us. The Universe is like a kitchen well stocked with every ingredient one can imagine at our disposal. And within every particle of this Universe is that which is wanted and the lack of it. If you do not know what you don't want, you will not have the ability to know what you do want. And so, it is through our exposure to life experience that our natural preferences are born.
Once you consciously observe, from your own creative perspective, how each new achievement in life leads to another new desire, you will begin to personally understand your part in this expansive Universe. And, in time, you will come to remember that you never get it done because you never cease your awareness of the contrast out of which is always born a new idea or desire. The entire Universe is established in that way. And as you begin to relax into the idea that you are an eternal being, that your desires will never cease to flow, and that any desire that is born has the power within it to attract all that is necessary for the expansion and fulfillment of itself, then you may remember the immense well–being upon which this Universe is established. And, you may then relax into the eternal nature of your own being. It is then that you will begin to enjoy your journey.
If your goal is to, once and for all, achieve all that you desire, you will find yourself unable to ever fulfill that goal, for the expanding nature of this Universe defies that idea, you cannot ever get it done because you cannot ever cease to be, and neither can you ever halt your awareness. Yet, out of your awareness will always be born another asking, and each asking always command's another answering. So, the contrast causes new desire to be born within you. The new desire radiates from you and as you offer the vibration of your new desire, that desire is answered. Every time, when you ask, it is given.
There are all sorts of requests that we want but never achieve, why? When the reality is, we have not taken the boldest step of all; ASKING! One should have the power of asking, that is develop the confidence, desire and willingness and put it into your hands. Do not settle for less than you want, less than you deserve, and less than is truly possible. (Felix may be contacted at flelixi@yahoo.com)
What Our Students Are Saying
Oladapo Greatness Oluwafemi (Nigeria)
You don't live your life from outside in; you live it from Inside out: I did not allow my outside world dictate the circumstance of my life; rather I compelled and conditioned my environment to produce the best for me. Michael, you know I told you around September that I will launch my first book on the 14th October, 2010. I am glad today that that word came to pass on that same day, because the book "How to Employ your Employer" was launched on 14th October, 2010 my birthday date to mark the end of my first silver jubilee on the face of the earth and then launching me to the next silver jubilee that is my golden jubilee. I would not mind to send you a copy of the book and please how will you get it. IIGL is doing wonder in Nigeria especially in my life. As I read those first two books Jonathan Seagull and As a man thinketh …. I could not think of any impossibility, the muscle of my faith expanded and grew to the point that I was so enraptured inside the clothe of possibility, those books came at the time I needed them the most and in fact including the one I am writing its assessments – Real Magic. Thanks to all donors. God bless you – You are changing lives in Africa especially in Nigeria.
Students In Action
Adedoyin Adedeji
www.getinspirednigeria.com
The Get Inspired Nigeria (GiN) project was initiated with the sole goal of Harnessing, Creating and Providing necessary Avenues and Resources for Young Nigerians to develop Leadership, Self, Entrepreneurial, Social and Political skills necessary to create positive changes thus leading to the Advancement and Development of our Nation Nigeria. Its main aim is to develop qualified people, People better able to meet, understand and cope with global challenges of the future and to achieve a good level of economic development.
The Get Inspired Nigeria (GiN) project was initiated by a group of Young Nigerians who have been set free from the limitations imposed on their thinking by their environment. They grew up in an environment of poverty but have been delivered from the mentality of poverty. Young people who believe in the prosperity of Nigeria.
The maiden and current project of the Get Inspired Nigeria (GiN) project is an internet Resource Portal – www.getinspirednigeria.com which was launched on the 26th of March 2008 by Adedoyin Adedeji and Idowu Tolulope Akinrelere.
Our goal is to build Nigeria's Largest Community Of Change Agents
Our Mission
* To seek innovative ways to reach out to the Nigerian people.
* To deploy world class web technologies to build one of Nigeria's largest community
* To use these technologies to offer free internet services that would deliver empowerment resources to Nigerians.
* To create a cyberspace for positive minds in Nigeria, where they can connect, interact and empower each other thus building capacity in every Nigerian to take responsibility for positive change and to be a change agent wherever they are.
Our Vision: To create a world class web portal that offers internet based services which will be free and is targeted towards motivating and empowering every class of Nigerian to greatness using the latest internet technologies available.
What Our Students Are Reading
Seven Stages Of Money Maturity: Understanding The Spirit & Value Of Money In Your Life
by George Kinder ($10.46)
Where do our attitudes about money come from–and how do they influence our lives? How can we approach financial issues with honesty and without fear? In this groundbreaking book, George Kinder, a Harvard-trained certified financial planner, demonstrates how we can literally transform our lives emotionally and financially by achieving "money maturity"–a full understanding of the spiritual and psychological issues surrounding our money lives. Kinder has created a revolutionary program that guides us through the Seven Stages of a revolutionary journey–one designed to help us uncover the roots of our attitudes about money, and attain true peace, freedom, and security in our financial lives. Learn how to:
* Understand feelings that impact taking financial action
* Develop understanding and knowledge about money
* Eliminate stress and anxiety around money
* Let go of old patterns and painful habits
* Approach money tasks with energy and optimism
* Design a money life that is fulfilling both financially and spiritually
Valuable Resources for Personal & Planetary Transformation
Innovations In Democracy
www.democracyinnovations.org
Innovations in Democracy aims to make available hundreds of innovative practices, ideas, experiments, organizations and references useful for building wiser democracies that work for all. "Wiser democracies" are systems of politics and governance, of citizenship and activism, which creatively engage more of our human capacities — not only to better address today's pressing social and environmental problems, but to help us build more desirable futures for all the generations and ourselves after us. As we build wise democracies, all the good things people
Meet Our New Students
We are please to welcome seven new active students this during February. They are from Bolivia, Ghana, Nigeria, Pakistan & Uganda.
Ana Maria Gamboa (Bolivia)
I was born in 1982, and since my childhood I felt very attracted and admired those millionaire and famous, owners of big companies, but those persons who particularly came from humble or poor social origins that built their fortune and success as a result of taking to the limits human potentials and capabilities. Therefore, I decided to study business administration at Major University of San Andres (UMSA) from La Paz, Bolivia. After graduating in 2007, I worked at the department of internal auditing at UMSA, as part of a scholarship program offered to the best students who got a degree at the School of Financial Economics. For me, this was a great incentive and an opportunity to cultivate new abilities as an organizational consultant.
I worked for two years at the department of internal auditing as management consultant. This experience moved me to go into the financial world, and since then I´ve got high hopes to be part of other organizations that give me the chance to design "grand strategies" of competitiveness, together with my own professional and human development.
For the next five years, I worked for two multimillion companies related to the banking system, and although both institutions did not satisfy my expectations, they provided me an ample specter of knowledge about what are those things one "should not do" when managing human and economic resources. My experience in banking pushed me to pay more attention in two areas I consider crucial for an effective management: institutional design and management of human talent. Both aspects drew my interests to get specialization in organizational engineering and methods to deal with efficacy any human resource.
Currently, my professional experience and personal dreams helped me to spur a sharp consciousness about the crisis of leadership many organizations have, as a consequence of social crisis in developing countries. More specifically, if institutions and societies do not invest and value rightly enough human talents, they are not able to work with good performance and, above all, they do not understand that people, when proper conditions are set, have huge capacities to be encouraged and discovered.
We must be careful not to confuse that human beings are not possessions to be managed but human richness claiming to be directed, trained, motivated and ethically valued. This is my concept of success in life and institutionally, if we analyze leadership or human talent from a developing country like Bolivia. My dream resides in getting the opportunity to be director of competitive organizations which have a clear emphasis regarding the virtuous cycle comprised by trust, legitimacy, solid leadership and human robustness.
Dennis Korbla Amego Penu (Ghana)
I am a 25 year-old Ghanaian advocate and activist in youth and community development work. I volunteer as Deputy-Director of Programs for Life-Link Friendship Schools, Ghana which I joined in 2005, as West-Africa Manager for Youth Action for Change which I joined in 2010 and has volunteered for the United Nations in my service as Secretariat Member for the First Global Model United Nations Conference on the Millennium Development Goals (MDGs) in Geneva 2009.
I holds BSc. Degree (Hons.) in Medical Laboratory Technology from the University of Cape Coast, Ghana. I like writing articles and attending conferences in my quest to meet more people, share ideas and create networks for development. I speaks fluent English and Basic French.
Over the past 5 years, my activities include participation in various Model UN conferences in Ghana and abroad, serving as an observer in Ghana's electoral process in December 2008 general elections and helping draft the Charter of the Peace Conference of Youth organized by JCI Osaka in Osaka, Japan, 2010.
At University I held a number of student leadership positions; in my Hall of residence and in the Students' Representative Council. During Ghana's election in December 2008, I had the rare opportunity to appreciate the sensitive nature of elections and also came closer to the plight of my fellow Ghanaian citizens living in the localities when I volunteered as a member of the Ghanaian Students' Union Observer Mission. This has increased my resolve to help improve
the situation of the less privileged in our society and to become a youth advocate for peaceful elections everywhere in the world.
I have on several occasions, been invited by the counseling Department of my Alma mater, Accra Academy, to speak to freshmen about academic as well as global issues such as the Millennium Development Goals and on one of these occasions led these students to make commitments to support the "STAND UP against Poverty" campaign organized worldwide.
I join Mr. Kiyo Akasaka, the UN Under-Secretary General for Communications and Public Information, whom I met in Geneva and New York in believing that the youth of today will soon be in the helm of global affairs just and have therefore admonished myself with words from the 14th Dalai Lama whom I met in Osaka, Japan that "youth should be the cause of the change they wish to see in their world".
As part of my academic work for a degree I worked on the thesis topic: "The estimation of Foetal Haemoglobin and Full Blood Count among patients of the University of Cape Coast Hospital" I also recently completed a short online course on 'Youth and the MDGs' run by the UNFPA, Youth Action for Change and Youth Dividend. With my zeal for humanitarian work, I hopes to have finished postgraduate studies in health development and moved in to work with a humanitarian NGO or the United Nations. With this achievement I aim to set-up an educational fund and institute to service underprivileged youth back in my country (Ghana). I have a special interest in the United Nations and the health-related MDGs and am committed to working towards these goals through the organisation of Model United Nations Conferences and community projects. I aim at becoming a Health Development expert.
My interest in participating in this IIGL program stems from my aim of developing my leadership potential and creating a helpful developmental network. Aside all the above, I spend free time engaging in sports (Badminton). I believes in the possibility of creating a better world for all
Peter Fella (Kenya)
Born on 23 February 1986 I grew up by the river in a village called Maun in the north-west district of Botswana. I lived in Maun up until I completed my high school. From there I moved to Gaborone in August 2004 in order to pursue a Bachelor's degree in Business Administration specializing in Marketing at the University of Botswana. I graduated in October 2009 after 5 years.
Throughout my life I have always been active in youth-based programmes. In form two till three (grade 9 till 10) I joined a government initiative called PACT (Peer Approach Counselling Teens) a program which trains young students in areas of drugs, STDs, contraceptives e.t.c. in order for them to be able advise, counsel and assist other youth wisely on such issues. I started my senior school in 2002 at Maun Senior Secondary School where I was elected into the school counsel on day one. Later I was chosen as a senior perfect in 2003. At the same time I was elected as the tennis team captain and after completing high school became the team's coach (2004) where I took the team to the National Finals for the second time in a row.
My leadership development continued at University where I joined AIESEC in 2005. I started off in Incoming Exchange portfolio but was shortly placed in the newly introduced African Young Entrepreneurs Project as a team leader. I later ran for Vice President Talent Management where I attended the African Exchange and Leadership Development Seminar (Afrox LDS) Executive Track in Johannesburg, South African. After being inspired from networking with youth from all over Africa I set my mandate to clean up my portfolio and grow AIESEC in Botswana. After doing a Talent Audit my first initiative was to expand to another University.
I ran the next year against a former team member for National President and won. Throughout my term AIESEC was very active and alive with various initiatives such as; the African YES project, a Fundraising Dinner where we managed to raise 520 Euros equivalent, an Anniversary Dinner to celebrate 15 years of AIESEC in Botswana and 60 years of AIESEC in the world and the biggest National Training and Motivational Seminar ever held with two Chairperson and more then 90 delegates attending all within my first 7 months of office. During my term I attended International Congress (IC) AIESEC's biggest global annual conference in Sao Paulo Brazil in August 2008 as a delegate. In October I applied for Pioneers Conference in Nyanuki Kenya as a trainer and was accepted. It was my first time in East Africa. So far I have attended almost 24 conferences, out of which 13 I was a trainer/facilitator, 7 of which were international and one where I was the chairperson.
I am a determined, confident, innovative and intelligent young person with various experiences in team management, team leadership, coaching and training, organizational management and development. I am a Passionate Marketing Professional with experience in multi-media, brand development, brand management, product development and sales. I specialize in Business-to-Business Marketing and Relationship Marketing.
I am currently working as the Corporate Relations Manager for an international team that is organizing the biggest Leadership Youth conference; AIESEC International Congress 2011 to be held in Nairobi Kenya. I was also the Executive Assistant to the JCI 2010 World Executive Vice President for Africa and Middle East.
My dream is to start a company that would; 1) help support various NGOs and worthy causes in Africa and the developing world and 2) would help Africans gain a more positive imagine of themselves and their potential. I also dream about starting an NGO that develops high school to be globally-minded leaders.
Agada Grace Omenyo (Nigeria)
My name is Agada Grace Omenyo, a Nigerian and from Kogi State to be Specific. I am an Experienced, resourceful and effective Quality Assurance Officer with swiss pharma nigeria limited.I have recorded success in the management of Records, Document, Archives, library, personnel, process ,systems and am proficient in the handling, investigation and resolution of customer complaint and Suppliers/ Internal Audit. I have a strongly-felt internal sense of duty, which motivates me to follow through on tasks. I am Organized and methodical in my approach, and I can generally succeed at any task which i undertake. I am very loyal, faithful, and dependable and I place great importance on honesty and integrity. For me, my word is as good as gold, and i honor my commitments faithfully. I am able to take constructive criticism well and tolerate conflict situations without emotional upheaval.
I believe in Integrity, Honesty, humility, determination and focus and I also believe in the world where everything is possible as long as you can dream. I am interested in security, peaceful living and interdependence. I like travelling to new places adventure, networking reading and challenges. I appreciate people who are honest, focused, and humble and know where they are going. For me Family is very important . I care deeply about the people i love.
My aspirations are: To be among the best three in my field. To meet and exceed customers requirement. To become financially independent and a successful entrepreneur. To be happily married with three children and be able to balance family and career. To become proficient in public speaking, Leadership and Listening skills. To become a lead Auditor. To improve my interpersonal and relationship skills
My Favorite books are motivational, inspirational and business/career types. My Favorite movies are epic films.
I have had the privilege of being the Secretary for the compilation and review of a WHO complaint SOP of SOP (Standard Operating Procedure Of Standard Operating Procedure). As the secretary, my duty was to arrange for meetings, coordinate the meeting, take minutes/recommendations from team member, compile suggestion and recommendation and come up with the final copy for review. One very important lesson that I learnt during the course of executing this project was that human beings are endowed with a lot of Ideas such that the same person can come up with different ideas at different meetings such that if one is not careful one might not conclude a project on time becomes different ideas keep coming up at different meetings
Akinwale Evelyn Tolulope (Nigeria)
Akinwale Evelyn Tolu means different person to different people. To my Family, Am known to be a gentle, caring and understanding child who desire so much for all my siblings to be a graduate so they can stand on their own.
To my school mates, Am known to be an intelligent student leader who lead class groups and assignments. In fact, most students would like to be part of my group because they were sure of good grades.
To my Church, am a worship leader. To my friends, am a goal getter who leaves no stone unturned to get a project completed. To my colleagues, am a team leveler and leader who motivates others to achieve the impossible within specified time. To my Boss, am a hard worker who sit glued in the office until an assignment is carried out to satisfaction of the vision and goal of my organisation.
Arokoyo sandra oluwakemi (Nigeria)
I'm a graduate of Obafemi Awolowo University,ile ife, osun state in Nigeria, with a BSc.degree in botany. I'm a 27-yr old lady,still single and first of three children. I hail from kabba town in Kogi state, Nigeria.
I would love to partake in global pollution and its solutions using plants; catering for the less priviledged and creating a better nigeria and the world at large. I also would love to improve and develop in any area of my life that is still backward because for you to be a change agent, you got to have something, doesn't mean you have to wait till you are perfect cos time waits for no one. One of the books i've read that has given me hope in this life is Gifted hands by Dr.Ben and i love gospel songs with the likes of Don moen, jaunita Bynum as mentors. i love to watch movies especially the inspiring ones.
Blessy Wotali Buwule (Uganda)
My name is Blessy Wotali Buwule, the second born of three. I am married with two children- Shekinah who is making three years in may and Shawn who is one and a half years. My professional training is in the field of Business management with a ten year working experience as a banker. I am passionate about raising leaders and leaving a positive impact everywhere I go. I have volunteered with religious agencies that are working towards impacting the lives of the vulnerable. I believe that the best way to better yourself is by giving of what you already have and partaking of what others have to offer. I believe that no man is an island and no one can reach their full potential and live their dream by isolating themselves. God intended that we work in teams and as communities. We all need others so as to reach our destiny. There is need for a new generation of young people that are willing to sacrifice themselves for the good of others. Everything does not boil down to money, a sense of fulfillment is worth more satisfying that billions of dollars with a troubled conscience. Let us all work for peace and harmony as we build towards a better world.
Graduates
The following student(s) complete one level of study last month:
Joseph Zvoushoma
Level One
Student Progress
We had 28 students from 9 countries complete a total of 50 books in February. These students were from Bolivia, Cameroon, Ethiopia, Ghana, Kenya, Nigeria, Sierra Leon, Uganda, & Zimbabwe.
Anna Marie Gamboa (Bolivia)
· Jonathan Livingston Seagull
· As A Man Thinketh
Yieh Odette Gwain (Cameroon)
· Unlimited Power
· The Law of Attraction
Solomon Teshome (Ethiopia)
· PsychoCybernetics
· Success through Positive Mental Attitude
· Keys To Success
Albert Darko (Ghana)
· Giant Steps
· The New Dynamics of Winning
Mark Afriyie (Ghana)
· PsychoCybernetics
Mary Anderson (Ghana)
· Keys To Success
· PsychoCybernetics
Dennis Korbla Amego Penu (Ghana)
· Jonathan Livingston Seagull
· As A Man Thinketh
Evans Ichuliza Malenge (Kenya)
· Keys To Success
Peter Fella (Kenya)
· Jonathan Livingston Seagull
· As A Man Thinketh
Andrew Kisangala (Kenyua)
· The Law of Attraction
Afere Lawrence (Nigeria)
· 30 Lies About Money
Agada Grace Omenyo (Nigeria)
· Jonathan Livingston Seagull
· As A Man Thinketh
Arokoyo Sandra (Nigeria)
· Jonathan Livingston Seagull
· As A Man Thinketh
Edwin Akpan (Nigeria)
· Goals
· Goal Setting 101
· The Law of Attraction
Evelyn Tolu Akinwale (Nigeria)
· Jonathan Livingston Seagull
· As A Man Thinketh
Joseph Abue (Nigeria)
· Rich Dad Poor Dad
· 30 Lies About Money
Okolie-Alfred Cosmas (Nigeria)
· Giant Steps
Osayi Lynda (Nigeria)
· PsychoCybernetics
· Success Through PMA
· Keys To Success
Mustapha Klah (Sierra Leon)
· Giant Steps
Andrew Kisangala (Kenya)
· Goal Setting 101
Blessy Buwule (Uganda)
· Jonathan Livingston Seagull
· As A Man Thinketh
Harriet Opondo (Uganda)
· Leadership for Dummies
· The Law of Attraction
Yvonne Kilama (Uganda)
· Keys To Success
Desmond Dube (Zimbabwe)
· Success Through PMA
Edwin Shumba (Zimbabwe)
· Keys To Success
· The New Dynamics of Winning
· Success Through Positive Mental Attiude
Joseph Zvoushuma (Zimbabwe)
· Real Magic
· The New Dynamics of Winning
· How To Win Friends & Influence People
Simbarashe Mudhokwani (Zimbabwe)
· How To Win Friends & Influence People
Tendai Chakupa (Zimbabwe)
· Giant Steps
Statistics
New Enrollments
7 enrolled in February
15 enrolled in 2011
Book Assessments
50 in February
77 in 2011
Books Shipped
13 in February
105 in 2011
Cost of books
$235.80 in February
$1,893.60 in 2011
You Make It Possible
We extend a special thanks to the following 21 individuals and/or organizations from five countries who contributed to IIGL during February. Your ongoing support makes this work possible.
Deb Silver (Israel)
Gillian Kean (UK)
Edmee DiPauli (UK)
Nahla Rafai (Jordan)
Mark Mazadu (Nigeria)
Lily Ann (USA/NC)
Lesa Leon (USA/AL)
Deb Rosen (USA/WI)
Margie Tice (USA/NC)
Ron Walker (USA/VA)
Lou Steward (USA/NC)
Judith Royer (USA/ND)
Corine Wilson (USA.FL)
David Banner (USA/WI)
Heidi Stewart (USA.NC)
Lynne Murguia (USA/AZ)
Julie Loosbrock (USA/WI)
John Hornecker (USA/CA)
Michael Lightweaver (USA/NC)
Wanda Gail Campbell (USA/AL)
Janae & Barry Weinhold (USA/NC)
Make A Difference
Dream Team 22
In January 2009 we launched a new idea which blends two previous endeavors: The Master Mind Group and the 22 Experiment. We are calling this Dream Team 22 and our goal is to have 220 people contributing $22 per month. We understand that money is energy and that to sustain and build IIGL we need a lot of people pouring their energy into this endeavor on a regular basis. We also know that not everyone can afford to commit $22 a month – especially our students, who live in countries with economies in which this amount can be equal to a weeks salary. So we are offering two options for those who wish to become a part of the Dream Team. One can commit to a $22 a month contribution or to spending 22 seconds each day holding the vision of IIGL becoming financially sustainable by the end of 2009.
details: lightweave@aol.com
Checks on US banks, payable to the International Institute For Global Leadership, can be mailed to PO Box 18909, Asheville, NC. 28814, USA. Contributions may also be made by credit card by clicking the link below. Contributions are tax deductible under the 501 (c) 3 tax code of the United States Internal Revenue Service.
To Contribute By Credit Card, Click Here
Newsletter Archive: Click Here to view archived issues of the Global Leadership News