International Institute For Global Leadership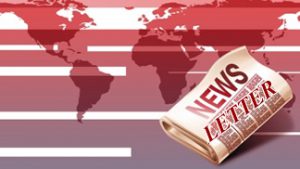 Issue #109 * January, 2011
www.global-leadership.com
Asheville, NC. USA
Guest Editorial
IIGL Has Changed My Life
By Francis Okeny Silvio (Sudan)
I have always perceived a government as a political organization comprising the individuals and institutions authorized to formulate public policies and conduct affairs of state. Governments are empowered to establish and regulate the interrelationships of the people within their territorial confines, the relations of the people with the community as a whole, and the dealings of the community with other political entities.
In the theory of political science, the function of government is to secure the common welfare of the members of the social aggregate over which it exercises control. In different historical epochs, governments have endeavored to achieve the common welfare by various means. Among primitive peoples, systems of social control were rudimentary; they arose directly from ideas of right and wrong common to the members of a social group and were enforced on individuals primarily through group pressure. Among more civilized peoples, governments assumed institutional forms; they rested on defined legal bases, imposing penalties on violators of the law and using force to establish themselves and discharge their functions.
This is where I started to see myself as primary asset and focus in any government, and as a human resource with the entire responsibilities to organize, plan and execute, I am the source and core of the entire problem in the process of governing. At this point the question in my mind as an individual is, "what is wrong with us as human beings?
I have followed International Institute for Global Leadership (IIGL) and I can now say without doubt that I have found the answer. After reading the books that were sent to me I realized that human being has a giant resource beneath his/her unconscious self that only IIGL method can awaken it. Such a sleeping giant resource in us requires special tools that I have use to awaken my sleeping giant. My eyes are widely open and I can perceive my limitations, potentials and self-esteem more clearly than ever before. It has changed my life.
The IIGL courses have taken me through my sleeping giant (unconscious self) and I have discovered most of my potentials, weakness, self-esteem, communication ability, etc. It was an amazing and practical experience that has changed my life entirely since I started reading the books that I believe were precise to my needs. I have learnt through some of the books that my previous behaviors were influenced greatly by negative cultural and traditional values. The essence of being human is that one does not seek perfection (Gandhi) and it is true that no one is perfect, but we can change our habits, behavior and gained self-esteem, and I believe that if we all make such effort, we can make this world better and comfortable place for everybody.
The debate over globalization focuses in particular on how it can be regulated to address growing income and wealth inequalities, labor rights, health and environmental problems, and issues regarding cultural diversity and national sovereignty is true but we must first change our habits and those negative cultural values and behavior. The world needs honest and responsible citizens for it to be a better place and I believethat IIGL can bring us there. I have learned that democratic values are manifested by individuals through love, compassion and sympathy and not greed, hatred and prejudice. The misery and suffering of people on this world is because people don't want to change, yet we understand the words of Abraham Lincoln (1809 – 1865), "No man is good enough to govern another man without that other's consent."
In conclusion, although I am still struggling with myself to be where I want to be, I see myself as a responsible citizen, ready to implement the change I want to see in the world.
You can view Francis' profile here: http://www.global-leadership.com/students/sudan_norway_francis_okeny_ochira.htm or email him at fokenys@gmail.com
What Our Students Are Saying
Charity Masuka (Zimbabwe)
Self help books I have read so far in my IIGL course have had tremendous impact on my life. Through this course I have realized that books are important and they help me to amass vast knowledge. My life has been transformed, and I have now developed a positive mental attitude. I now know not only how to read a book, but how to be read by the book. Following instructions and acting on ideas in books of healing and PMA I am now in the process of actualizing my total health. There is awesome power in books.
News
Solomon Nwokoro: IIGL's Newest Graduate
IIGL is a self paced study program and for this reason it takes determination and commitment to follow through all of the studies to completion. Completing the seven levels of study requires reading and writing assessments on 35 books and extensive self assessment and goal setting exercises. In December we were happy to award a non-academic degree in Personal Development and the Science of Success to our eight graduate, Solomon Nwokoro from Nigeria. He joing our elite group of graduates which include
· Mark Elisha Mazadu, (Nigeria)
· Kishor Bajracharya (Nepal)
· Bikundo Onyari (Kenya)
· Iziomoh Bidemi Felix (Nigeria)
· Ratherford Mwaruta (Zimbabwe)
· Linquist Asiebela (Kenya)
· Davui Kosi Sepenou (Togo)
http://www.global
Ghana Gets New IIGL Coordinator
Paa Kwesi Inkumsah has just been appointed as national coordinator for Ghana. In our ongoing effort toward self-empowering IIGL students through the creation of national organizations and local leadership teams, we now have coordinators in five countries, as shown below. Each coordinator started out as the IIGL book distributor for their country. Having demonstrated their reliability they have all been appointed as national coordinators in 2010. As coordinators, they will be organizing national leadership teams with IIGL students to explore ways of working together, creating innovative projects based on the IIGL the curriculum, and gradually moving toward financial & organizational independence while maintaining a fraternal relationship with the international office.
Ghana
Paa Kwesi Inkumsah
inkumsah@gmail.com
www.tribetours.net
Kenya
Erick Kebeka Omari
omari15ke@yahoo.com
www.alfanetwork.org
Uganda
Noeline Kirabo Mulongo
noelinekirabo@yahoo.com
Nigeria
Iziomoh Bidemi Felix
flelixi@yahoo.com
Zimbabwe
Joseph Ngonidzashe Zvoushoma
zvoushomajn@gmail.com
Togo
Davui Kosi Sepenou
lsdavui@yahoo.fr
www.ipftogo.org
Students In Action
Okolie – Alfred Cosmas
http://cosmicconceptcoy.webs.com/
Our organization which we started this year "HOT-EYE GLOBAL COMPANY", is introducing a curriculum in Leadership Development Studies in year 2012 academic session in secondary schools for now. But the idea came also for Leadership reality TV schools for students. And more importantly, we will be recruiting teachers for this subject first, before showcasing the curriculum to schools proprietors/proprietress or even the government. We also intend using the ideas gotten from IIGL to teach our proprietors/proprietress the essence of education. We have already secured our office in a very serene and conducive environment. I can assure you that all the ideas I am getting from these books are not in vain, we will teach these ideas to generations of men by God's grace. By next year January 2011 we are planning for Leadership Quiz Competition round our schools. These are just the few things I can say about what I am doing and will still be doing with these ideas.
What Our Students Are Reading
The Self Aware Universe
How Consciousness Creates The Material World
by Maggie Goswami, Richard Reed, Amit Goswami
Consciousness, not matter, is the ground of all existence, declares University of Oregon physicist Goswami, echoing the mystic sages of his native India. He holds that the universe is self-aware, and that consciousness creates the physical world. Calling this theory "monistic idealism," he claims it is not only "the basis of all religions worldwide" but also the correct philosophy for modern science. Once people give up the assumption that there is an objective reality independent of consciousness, the paradoxes of quantum physics are explainable, contends Goswami, writing with his wife and Reed (Building the Future from Our Past ). He also applies his hypothesis to the so-called mind-body schism, which he attempts to heal. Sketching a model of the self, this demanding but rewarding treatise uses analogies from the "new physics" to throw light on choice, free will, creativity, the unconscious and paths to spiritual growth. Illustrated.
Valuable Resources for Personal & Planetary Transformation
Community Empowerment
http://www.scn.org/cmp/a-intro.htm
This is a "cafeteria-style" collection of training material intended to assist you in helping low-income communities (and their people) to overcome poverty. It emphasizes methods and principles, not theory. This is not a commercial site; the material is provided here for free as a public serviceFirst and foremost, this set of training material is aimed at the community worker in the field. It is for practical training and is not intended to be academic nor is it highly technical. All together, the documents add up to a comprehensive introductory textbook about community empowerment
Meet Our New Students
We are please to welcome six new active students this during December. They are from Ghana, Nigeria, Pakistan & Uganda.
Rev. Sr. Mary Concepta Mensah (Ghana)
I am the third born of six girls and hail from Abuakwa in the Ashanti Region of Ghana. I am particularly interested in the formation of the little ones and wish to see each and everyone become a respectable and responsible adult in future and be able to face the realities of life squarely wherever one may find oneself in the world. I am personally interested in reading and writing and love travelling around thereby learning and acquiring more knowledge. It is my duty as a leader to demonstrate a high sense of intellectual prowess, be courageous and confident. This will help me to impact good ethical conduct to all those I come in contact with. In fact, it is my duty and challenge to be a role model leader who will never settle for mediocrity.
Haastrup Adetunwase (Nigeria)
I was born on 14th of April 1980. I attended Osun state polytechnic inst. where I studied banking and finance. My objective is to be highly creative, innovative, technologically outstanding and to be a good leader and good example for my generation. I love to read business, motivational, leadership and Christian's books. My current jobresponsibily is to arrange and keep in the appropriate files, collection and entry in the appropriate books and payment of salary for the workers
Ogunnaike Sikiru Oladimeji (Nigeria)
I'm a student of Olabisi Onabanjo University, Ogun State, Nigeria. Also a student member of National Institute of Marketing of Nigeria. I have attended series of leadership courses at Citizenship and Leadership Training Center, (a government leadership training body) which is under the Ministry of Development in Nigeria. I love reading books and materials on intelligence and leadership, because intelligence is another interest of mine I hope to pursue soon. I also love empowering people to discover their God given potentials.
Munib-ur-Rehman (Pakistan)
I hail from Bahawalpur, Pakistan. I hold a Master Degree in Political Sciences from The Islamia University of Bahawalpur. My birthday is April 25th 1975. Presently I am serving in Community Development Department Govt of Punjab after qualifying Civil Service Examination. I have the knack of Urdu, Arabic, French and English Languages besides having proficiency in local Pakistani languages. Hardworking, assiduity, commitment to my aim, punctuality, are some of the traits of my personality. I am General Secretary of Kehkashan Development Organization (REGD) Bahawalpur. I am also Group Leader of Sadiqian Pioneers Youth Group (ACP TRAINEES FROM BAHAWALPUR). Above All I am an elected member of National Youth Assembly of Pakistan. I am also a research scholar and there more than 100 publications on my credit. Recently I have completed translation of the Book " SAY NO TO SPANKING".
Okoth Emmanuel (Uganda)
I'm the third born of six children and still live with my parents. I love reading inspirational books, working with people, making new friends, learning new things & technological developments. I study at Makerere university faculty of technology pursuing a bachelors degree in quantity surveying. I love football and was a member of the football team during high school competitions. I have been a volunteer at compassion international project at Kansanga child development cenntre. My otherer hobbies include travelling, watching inspirational movies, touring, listening to music and using computers.
Owino Ogwal Phillip (Uganda)
I'm the eldest of four children and we are a family of three boys and a girl. We come from a town in Northern Uganda called Lira and are from the Lango tribe. I'm currently a student at the Uganda Martyrs University pursuing a Bachelor's degree in Business Administration and Management. My interests are reading, traveling and sports. I'm really passionate about reading, I've read the works of several luminaries like No longer at ease by Chinua Achebe, Song of Lawino by okot P'Bitek, The end of poverty by Prof. Jeffrey Sachs, From third world to first by Dr. Lee Kwan Yuew and Long walk to freedom by Nelson Mandela, to mention but a few. My travels have so far taken me to London- England, Juba -Southern Sudan and Nairobi -Kenya. Leadership experience for me has come primarily from the schools I've attended so far, I held several positions ranging from class leader to education minister in my final year at college. I'm also a member of the leadership team at Northern Uganda Prison Ministries and I'm also youth representative on the local council. I recently got involved in a grassroots movement to encourage social entrepreneurship. We have been spreading the message of environmental preservation and conservation. The movement also has a couple of farmer's groups in which we commit to market our produce together and assist each other in our savings scheme and co-operative society.
Graduates
The following student(s) complete one level of study last month:
Ayoade, Anthony Ayodeji (Nigeria)
Level Two
Nicole "Lindzee" Lindholm (USA)
Level Two
Harriet Opondo (Uganda)
Level One
Solomon Nwokoro (Nigeria)
Level Seven
Collins Odhiambo (Kenya)
Level Three
Side Bar
Visionary Leadership
Student Progress
We had 17 students from 8 countries complete a total of 31 books in December. These students were from Cameroon, Ghana, Pakistan, Nigeria, Sudan, Uganda, USA & Zimbabwe.
Ntobo Valentine E (Cameroon)
Non Violent Communication
Sr. Mary Concepta Mensah (Ghana)
Jonathan Livingston Seagull
As A Man Thinketh
Paa Kwesi Ikumsah (Ghana)
· 21 Laws of Leadership
· Thinking For A Change
Munib-ur-Rehman (Pakistan)
Jonathan Livingston Seagull
As A Man Thinketh
Adedeji Adedoyin (Nigeria)
Real Magic
The New Dynamics of Winning
How To Win Friends & Influence People
Ayoade Anthony (Nigeria)
· How To Win Friends & Influence People
Haastrup Adetunwase (Nigeria)
Jonathan Livingston Seagull
As A Man Thinketh
Ogunnaike Sikiru Oladimejo (Nigeria)
Jonathan Livingston Seagull
As A Man Thinketh
Offor Kennedy J. (Nigeria)
· The Power Of Intention
· The Law Of Attraction
Oladapo Oluwafemi Greatness (Nigeria)
Real Magic
The New Dynamics of Winning
Success Through Positive Mental Attiude
Mamer Garang Nyok (Sudan)
PsychoCybernetics
Success through Positive Mental Attitude
Harriet Opondo (Uganda)
· Giant Steps
· The New Dynamics of Winning
Phillip Owino Ogwal (Uganda)
Jonathan Livingston Seagull
As A Man Thinketh
Okoth Emmanuel (Uganda)
Jonathan Livingston Seagull
As A Man Thinketh
Lindzee Lindholm (USA)
· Goal Setting 101
Charity Masuka (Zimbabwe)
· Keys to Success
Busani Sibindi (Zimbabwe)
Success Through Positive Mental Attitude
Statistics
New Enrollments
11 enrolled in December
112 enrolled in 2010
Book Assessments
31 in December
375 in 2010
Books Shipped
61 in December
625 in 2010
Cost of books
$1,113.69 December
$10,082.77 in 2010
You Make It Possible
We extend a special thanks to the following 49 individuals and/or organizations from six countries who contributed to IIGL during December. Your ongoing support makes this work possible.
Deb Silver (Israel)
Gillian Kean (UK)
Edmee DiPauli (UK)
Nahla Rafai (Jordan)
Mark Mazadu (Nigeria)
Pierre Whittmann (Thailand)
Lily Ann (USA/NC)
Deb Rosen (USA/WI)
Margie Tice (USA/NC)
Ron Walker (USA/VA)
Barbara Mader (USA/NM)
Judith Royer (USA/ND)
Dina Kushnir (USA/NY)
Corine Wilson (USA.FL)
David Banner (USA/WI)
Heidi Stewart (USA.NC)
Gregory Burazer (USA/NC)
Julie Loosbrock (USA/WI)
John Hornecker (USA/CA)
Lynne Murguia (USA/AZ)
Michael Lightweaver (USA/NC)
Wanda Gail Campbell (USA/AL)
Janae & Barry Weinhold (USA/NC)
New Contributors This Month
Lesa Leon
Mike Tilly
Lorri Leon
Merle Tilley
Peggy Tilley
Gwen Fairley
Nick Coulson
Edrel Coleman
Pansy Wicker
Eve Tilley Coulson
Rev. David Leonard
Jerry & Dennis Gilbreath
Bobby & Pam Campbell
Ronnie & Charlon Campbell
Mae and Travis Killgore
Don & Daniela Campbell
The Hearts Desire Group
Huntsville, Alabama
Jim Kidd
Rex Rankin
Linda Frank
Lisa Murphy
Dixie Wilson
Dave Seborg
Rebeca Blenan
Carol Zukosky
Michael George
Andrea Ostensoe
Make A Difference
Dream Team 22
In January 2009 we launched a new idea which blends two previous endeavors: The Master Mind Group and the 22 Experiment. We are calling this Dream Team 22 and our goal is to have 220 people contributing $22 per month. We understand that money is energy and that to sustain and build IIGL we need a lot of people pouring their energy into this endeavor on a regular basis. We also know that not everyone can afford to commit $22 a month – especially our students, who live in countries with economies in which this amount can be equal to a weeks salary. So we are offering two options for those who wish to become a part of the Dream Team. One can commit to a $22 a month contribution or to spending 22 seconds each day holding the vision of IIGL becoming financially sustainable by the end of 2009.
Will you join the Dream Team and help us create an energetic foundation to support the transformational work of IIGL? You can really make a difference in the world by making a modest contribution of time or money. To make the $22 a month commitment or a one time donation, click the link below. To become a member of the Dream Team 22 by committing 22 second a day to help us hold the vision, contact Michael for details: '; document.write( " ); document.write( addy_text79629 ); document.write( '<\/a>' ); //–>
Checks on US banks, payable to the International Institute For Global Leadership, can be mailed to PO Box 18909, Asheville, NC. 28814, USA. Contributions may also be made by credit card by clicking the link below. Contributions are tax deductible under the 501 (c) 3 tax code of the United States Internal Revenue Service.
To Contribute By Credit Card, Click Here
Newsletter Archive: Click Here to view archived issues of the Global Leadership News