International Institute For Global Leadership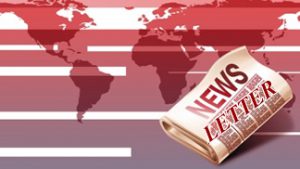 Issue #97 * January, 2010
www.global-leadership.com
Asheville, NC. USA
Guest Editorial
Liberating Minds!
By Afere Lawrence (Nigeria)
"True compassion is more than flinging a coin to a beggar; it comes to see that an edifice which produces beggars needs restructuring." Martin Luther King Jr.
Truly, there are many young Nigerians that desire to become consciously aware, self reliant (discover his/her God given potentials) and positive leaders (harness the appropriate skills for success) and also fulfill their destiny in a grand style. How and where to get this empowerment is a major challenge and failure to possess it has caused a vast waste of potentials in the lives of an overwhelming population of young Nigerians.
Recently, I made a list of pressures, threats and temptations that average young Nigerians face. My list was quite long! Some of them included abject poverty, unemployment, corruption in our government, crime, burning desire to emigrate, HIV/AIDS, lack of empowerment opportunity, exclusion and marginalization from decisions that affect them and so on.
I believe that the environment in which we – young Nigerians – must grow up might be far more difficult and challenging than the world our parents experienced in their own youthful days. For us – young Nigerians – to emerge as strong, spiritual, ethical, value-centered, competent and able successful adults and leaders years from now, we will have to be prepared and empowered. This is why I consider IIGL to be timely. Yes, IIGL has a global mission, but its major impact is in Africa. IIGL knows that the greatest challenge to Africa's development is the mind of Africans.
In one of my IIGL books, Martin Luther King Jr. said "True compassion is more than flinging a coin to a beggar; it comes to see that an edifice which produces beggars needs restructuring." Through the IIGL curriculum, young African minds are being transformed so that we can begin to envision a different Africa than our parents and grandparents; a new Africa of prosperity, peace, justice and brotherhood. IIGL is giving us the opportunity to manifest the glory of God within us . I view this as the greatest empowerment.
This is why I have begun the replication of IIGL curriculum in my town and I dubbed it "Build a Library Build a Life Empowerment Program.' It is getting IIGL curriculum into the hands of young people in my state of Ondo, Nigeria who do not have access to computer and internet facilities. It is now two months that I began this program and, interestingly, I now have 7 active students. I have given out 8 books for the introductory stage and these students have shown commitment by reading and submitting their hand-written assessments. Some other young people, through the message they receive from their friends, are coming to pick up application form. I have gotten a file where I keep their records and assessments.
Someone (was it a white man?) said that to hide a thing from a black man put it in a book because he would not read it. I think this statement does not hold true anymore. The problem is no longer if a black man can read. Thousands of young people in my state of Ondo can read and love to read, especially good books that will empower them because they really desire effective & and value-centered ways to solve their problems. The problem is their inability to get these books. I would not have been able to read all the good books I have today if there was no IIGL. Let us give the black man these books and see if he will not read them. He will read them! The young people in my town are demonstrating this in "Build a Library Build a Life Empowerment Program." Also, a great number of Africans, especially young Africans, are demonstrating this in IIGL.
Our future WILL be different than our past and We Will Make That Difference!
In The News
Nigerian Contributions
Many of our IIGL Nigerian students have completed their university studies and national service and are successfully entering the work force and positions of leadership. As a tribute to what they have gained from their IIGL studies, many are now becoming financial supporters. Based on an appeal to our Nigerian students in early December, we have, so far, received eight pledges, some of which are monthly commitments. Of these, we have already received contributions from four. Our ultimate goal with IIGL is to see it financially supported and administered by IIGL students and graduates. These contributions are those first few steps in that "journey of a thousand miles…"
Parliament of World Religions
IIGL Board president, Wanda Gail Campbell, recently attended the 2009 World Parliament of Religions held in Melbourne, Australia from December 3-9th. The theme of this years conference was "Making a World Of Difference Hearing Each Other and Healing The Earth." The 8,000 participants from more than 80 countries and representing all of the worlds religions came together to discuss issues of peace, diversity, social justice and sustainability within the context of interfaith understanding and cooperation. The Parliament featured a wide range of multi-faith and multi-cultural sacred rituals, lectures, films, plays, panel discussion, and dialogues. For a copy of the full report of Wanda Gail's experience, you can contact her at revwandagail@gmail.com. For more information about the World Parliament of Religions, go to www.parliamentofreligions.org.
Spanish Speaking Program Completes Five Years Of Service
Elisabeth Tepper, the Venezuelan director of the IIGL Spanish speaking program for the past five years, recently announced her resignations as the director as of the end of '09. During this time the program has touched many lives, including the 77 who participated as students. All of us at IIGL honor the work that Elisabeth has done and, most especially those whose lives have been touched by her commitment. As the program becomes fully independent as of January 1st, 2010, it welcomes a new volunteer director, mation as to how you can support the continuation of the Spanish speaking program, contact Carlos at caleiton@yahoo.com
What Our Students Are Saying
Desmond Dumisani Dube (Zimbabwe) (AMT)
Personally I have come to realize all that I have achieved has been a result of the law of attraction. I remember at one time I wanted to be involved in a business of my own, I had no idea of what exactly I would be involved in and more so I did not even have the money to finance the idea. All I did was to write down the goal I had for that month and this carried on as a written goal for a while until three weeks later I got a call from a young executive from the organization I was working for and he asked me to partner with him in a business. Yes, these things work!
What Our Students Are Doing
Imoh Colins (Nigeria)
Peace Camp 2009
IIGL student and vice president of the board of directors, recently conducted a week long Peace Camp at the Leadership & Citizen Training Center in Aluu, near Port Harcourt. The camp was sponsored by the organization "Protect Our Future" which Colins founded several years ago. The 2009 Peace Camp built on the success of the previous one in 2008 and consolidated the desire that this event should be held annually. Participants were composed of 150 carefully selected students and 15 teachers. The participants were chosen from the public school peace clubs that POF had previously organized in the Rivers, Delta, Oyo and Osun states of Nigeria. Workshops focused on conflict and peace building; civic education, communication, mediation, inner peace time; non violent conflict training & environmental awareness. Fifteen members of the Teachers Network for Peace and Civic Education were also present and participated in a separate program for discussion, evaluation and planning.
The Peace Camp was funded by the US Institute for Peace (USIP) and the Konrad Adenauer Foundation. We believe that we have begun a journey that will transform Nigeria as our these youth – committed as they are to peace and democracy – come into leadership positions in Nigeria. For more information, you can contact Colins at imohcolins@yahoo.com or visit the POF website at www.protectourfuture.org.
What Our Students Are Reading
Law of Success
By Napoleon Hill
This is the master volume of the extraordinary work that began the career of Napoleon Hill. Originally produced by Hill in 1928 as an eight-book series, The Law of Success is now available to contemporary readers in a single edition, redesigned and reset for ease of reading.
The Law of Success is the "golden key" to Hill's thought—his complete and unabridged mind-power method for achieving your goals. After interviewing dozens of industrialists, diplomats, thought leaders, and successful people from all walks of life, the young Hill distilled what he learned into these fifteen core lessons, organized with an introductory chapter, "The Master Mind," that serves as a primer to Hill's overall philosophy. As Hill saw it, these lessons work as a "mind stimulant" that "will cause the student to organize and direct to a DEFINITE end the forces of his or her mind, thus harnessing the stupendous power which most people waste."
While future classics of Napoleon Hill would inspire millions of readers, there is no substitute for The Law of Success for everyone who wants to grasp the full range of Hill's ideas and tap their transformative power.
Meet Our New Students
We are please to welcome five new active students this during December. They are from Cameroon, Costa Rica & Nigeria.
Mabu Samuel (Cameroon)
I was born in Cameroon and started my Primary education and later on proceeded to Government Bilingual High School Nkambe where I obtained my Advanced level Certificate. I later on moved to the Regional college of Agriculture where I obtained a cycle B2 as an agricultural technician. From here I further the University of Dschang where I graduated a BS in agricultural sciences- soil engineer.
When I graduated from school I added several leadership programs organized by Transparency international Cameroon in 2007, 2008 and 2009 and others organized by civil societies here in Bamenda Cameroon. I have not travel out of Cameroon but within for civil society and training of trainers in my related field. I am a computer literate and not yet married .
I like going out for visit but strike on time and task management. I have not attended any leadership course in my life but I admired leaders like Barrack Obama President of the United States of America, Nelson Mandela of South Africa, Dalai Lama and Mohamed Gandhi, just to name a few for their leadership skills which have seen them through in life. Especially Barrack Obama who rose from nowhere to the president of the United States of America. I equally use this program in inspiring my community and getting more people to join as it an interesting program
Carlos Leitón Corella (Costa Rica)
My name is Carlos, I live in San Jose Costa Rica, and I'm 30 years old. I am married and the father of a daughter two years old. I work from home via the Internet, as a freelancer for an Australian company for about 5 years. My interests are many, mostly I enjoy studying about spirituality, about God and the relationship we have with Him, and how to search Him within us. Apart from the spirituality, I like computers, the company I work for is an Internet service provider in Australia. Besides all this I like astronomy, philosophy, ancient history, architecture, photography, and geography. There are so many subjects that interest me that I really wanted to study in college something like general studies, though I could not for reasons of time and money.
Another of my interests are directly related with my biggest dream which is to live on a farm or organic farm, self-sustained, either with my family or in a larger community, in order to produce our own food, our own electricity, planting trees, within our property to recycle and reuse our waste without polluting. Therefore, I am interested in agronomy, electromagnetism, electricity, among others; all this could be summed up in what is called Permaculture. This is one of my greatest dreams, to live this way, and so is to be able to find what my mission in life is, my "personal legend" as Paulo Coelho says.
In 2000 I made a trip by car through Central America with my friend Richard, who rest in peace, visiting mostly in Honduras and Guatemala, the ruins of the Mayan cities of the classical period, such as Copan, Tikal and Palenque. On my favorite books: Ami a child of the Stars from Enrique Barrios, Jonathan Livingston Seagull, Eternal Harps, Lord of the Rings, The Alchemist by Paulo Coelho. My favorite movies are the ones that leave you a message and make you think, regardless of their name. In 2005, participating as a group leader in a two-month project for an organization called Youth Challenge International, along with an Australian co-leader and leading a group of 2 Canadian and 5 Australians volunteers. We conducted two projects one in Costa Rica helping to build trails in the Tenorio Volcano National Park and one in Nicaragua in the community of El Castillo on Rio San Juan, helping the community to build an iguana farm. Basically this defines me, but it's been very difficult to express all this in my personality, that is, my principles to live faithfully, and get out of the mass or the lot as my father says. I'm still a normal person because I still could not carry out any of those dreams and goals. I am working towards it.
Akoh Abbah (Nigeria)
I was born in Nigeria. I love to read, write ,talk and travel. Every part of my being yearns to be actively involved with a movement that takes away tears and pain from people and in return put smiles on their faces. The achieving of this for me would mark my ultimate essence. This unquenchable passion I have towards pursuing global happiness, I was not born with, rather from personal experiences I have learnt and known the heart wrenching effect of lack and want, the loss of a father, and conversely, the strength in the words THANK YOU. Also i have seen the fulfillment in the eyes of those who give themselves as tools to bettering the lives of others. On numerous occasions i have been part of a team of speakers that motivate Nigerian youths towards the attainment of their dreams. I have a dream of being an agent for change, fighting ignorance through starting an organization and partnering with others to empower the minds of willing people. I have given myself to a wholesome approach of personal development and can function in a wide spectrum of fields. This has enabled me to become an excellent learner, I always seek for avenues and delightfully embrace any opportunity at my disposal to become more valuable to the world.
Adekoya Adekunle Olaoluwa (Nigeria)
My names are Adekunle Adekoya Olaoluwa. I am a vibrant young man who is willing to explore the worlds problems. To extraordinarily achieve what seems impossible. Settin a goal of major achievement is a total responsibility of my dream. My dream is to become a visionary leader. I love to work with people of the same vision in moving society to greater heights, thereby influencing the people into a positive change that might surface in the present time and future, both within and outside the country. I love reading fiction which tends to expose hidden truth and my choice of movies are detective movies. My leadership experience is working as a team leader in motivating vibrant youth who are willing to work hard in achieving the same set goals.
.yahoo.com
Olgbenga Adebiyi John (Nigeria)
I was born on the 27th day of march 1974 in Ikeja, Lagos State Nigeria as is the first in the family of five to the family of Mr and Mrs Adebiyi. I had my primary education at St. Peter's Anglican primary school, Alausa, Ikeja, Lagos. I then proceeded to Oregun High schhol, oregun Ikeja, lagos for myseconary education betwwen 1988 nd 2003 Having completed my secondary education, I went to the University of Ibadan, Oyo state Nigeria to study educational management. I then followed up with an Advanced certificate in School Managemnt in 2001. I did my PG in Journalism in 2006. I taught English language and Literature in English between 200 and 2009 at standard education center, Ojodu; The Torch college, Ketu, Lagos; specialist College, Ogba; dansol High School, omole; Tips Tutors, Ojodu; Brain buiders Acadeamy omole and host of other schools as both a director and a coordinator of programmes.
I worked as business reporter with Business Times of the daily Times of Nigeria; national Oulook, the Pulse magazine and as a freelancer with other newspaper.
I am passionate about youth development and yo8uth issues. I attended a training workshop on "Community Health and HIV/AIDs Education in Abuja, 2003. After the one week workshop,I wrote a proposal on youth education enlightenment programme on HIV and this gave birth to the present, Global Youths Action Society Network- a youth organization which I founded in 2003.
Since then, I have attended a number of training workshops in South Africa, Ghana, Porto Nvo and other parts of Nigeria on HIv, enterpreneurship, leadership, global issues and other youths issues. My organization has worked with the British Council, The World bank Institute, Ministry of Youths development and other local and international organizations. Presently, I am the Executive Director of Gemsland Educational Training and Testing Services, Lagos.
I have many unpublished and published works. I enjoy reading, writing travelling and making friends.
Thanks!
We extend a special thanks to the following 31 individuals and/or organizations from seven countries who contributed to IIGL during December. Your ongoing support makes this work possible.
Deb Silver (Israel)
Edmee DiPauli (UK)
Lale Eterm (Turkey)
Mark Mazadu (Nigeria)
Iziomoh Felix (Nigeria)
Opeyemi Longe (Nigeria)
Pierre Whittman (Thailand)
Osuoza Emmanuel (Nigeria)
Elisabeth Tepper (Venezuela)
Lily Ann (USA/NC)
Deb Rosen (USA/WI)
Ron Walker (USA/VA)
Margie Tice (USA/NC)
Etta Kantor (USA/VT)
Kaih King (USA/AZ)
David Banner (USA/NC)
Marsha Clark (USA/CA)
Janis Thayer (USA/NC)
Barbara Mader (USA/NM)
Dina Kushnir (USA/NY)
Corine Wilson (USA.FL)
Linda Barkwell (USA/WI)
Virginia Essene (USA/CA)
John Hornecker (USA/NC)
Heidi Stewart (USA.NC)
Julie Loosbrock (USA/WI)
Lynne Murguia (USA/AZ)
Unity of Huntsville (USA/AL)
Michael Lightweaver (USA/NC)
Wanda Gail Campbell (USA/AL)
Janae & Barry Weinhold (USA/NC)
As we end 2009, we want to extend a very big Thank You to all of you who have participated in the Dream Team 22 monthly contribution program asas well as those who give contributions annually. May 2012 bring you many rich blessings!
Let's devote positive energy to one of our key IIGL goals for 2010 which is about achieving financial sustainability. IIGL is a small organization in terms of how much it takes financially to operate. IIGL is very LARGE in terms of mission, purpose and how far the donations received go. Every IIGL student benefits from every donation. How many organizations can say that?
We were successful in maintaining our contributions for the most part throughout 2009. Generally, we have two "crisis" points. One occurs in the summer, usually around July or August and the next happens near the end of the year. Our goal for 2010 is NOT to have any lulls or times where we go into "crisis financial management."
We need you to help us with this! If you aren't currently an IIGL contributor, please consider giving an annual donation and/or joining Dream Team 22 (link) If you are already a contributor, again thank you; and is there any way you could give a bit more? Donation increases help us greatly because they also serve as a magnetic force for more donations to flow in! On behalf of the IIGL staff, students and Leadership Team we thank you and wish you a happy, healthy 2010!
Student Progress
We had 19 students from 11 countries complete a total of 30 books in December. These students were from Argentina, Cameroon, DR Congo, Ghana, Nigeria, Sudan, Rwanda, Togo, Uganda & Venezuela.
French Speaking Program
Mudila Mbinga Felicien (DR Congo)
* Les 6 Chapeaux de la Reflexion
* Les 10 secrets du succès et de la Paix interieure
* Comment utiliser les pouvoirs du Subconscient
* Le Chemin vers l'amour
* Reflechir vite et bien
Spanish Speaking Program
Isabel Barrera (Argenitna )
· As a Man Thinketh
· Success Through APositive Mental Attitude
Orpha Aleman (Venezueka)
* Geniuses aren't born, they are made
English Speaking Program
Mabu Samuel (Cameroon)
* Jonathan Livingston Seagull
* As A Man Thinketh
Paa Ikumsah (Ghana)
* Failing Forward
Collins Odhiambo (Kenya)
* Success Through Positive Mental Attitude
Samuel Abbah (Nigeria)
* Jonathan Livingston Seagull
* As A Man Thinketh
Adekunle Adekoya (Nigeria)
* Jonathan Livingston Seagull
* As A Man Thinketh
Joseph, Moses Ayodele (Nigeria)
* The Power Of Intention
Lanre Dahunsi (Nigeria)
* Keys To Success
Mark Mazadu (Nigeria)
* The Four Spiritual Laws of Prosperity
Solomon Nwokoro (Nigeria)
* Do's & Taboos Around The World
Olgbenga Adebiyi John (Nigeria)
* Jonathan Livingston Seagull
* As A Man Thinketh
Francisco Okaformbah (Nigeria)
* PsychoCybernetics
Aloys Hakizimana (Rwanda)
· Leadership For Dummies
Makwei Mabioor Deng (Sudan)
* The Keys To Success
Davui Kosi (Togo)
* Law Of Attraction Workbook
Vivien Bisanda (Uganda)
· How To Win Friends & Influence People
Francis Okeny S. Ochira (Norway/Sudan)
· PsychoCybernetics
· Keys To Success
· Success Through Positive Mental Attitude
Graduates
The following student(s) complete one level of study last month:
Moussa Mounkeila (Niger)
Level Three
Statistics
New Enrollments
18 enrolled in December
125 enrolled in 2009
Book Assessments
30 in December
334 in 2009
Books Shipped
48 in December
353 in 2009
Cost of books
$820.26 in December
$7,155.31 in 2009
To Contribute By Credit Card, Click Here
Newsletter Archive: Click Here to view archived issues of the Global Leadership News