International Institute For Global Leadership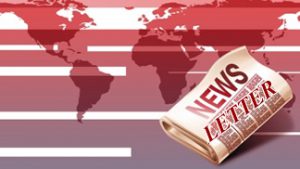 Issue #92 * August 2009
www.global-leadership.com
Asheville, NC. USA
Guest Editorial
Finding True Fullfillment
By Felix Iziomoh (Nigeria)
There is this story of a wealthy man on a suicide mission that I would like to share with you. This man is happily married with two children that are doing just fine in school. Hi is a man of affluence and influence, having his home on an island, owning a fleet of cars and properties worth millions of dollars. He is highly reputable and has many companies registered in his name.
You naturally wonder why such a person would want to terminate his life. One day, in frustration, he left home, determined to commit suicide. He went to the sea and was preparing to jump in when a young boy was passing by and saw what was happening. He asked the man, "Why are you trying to commit suicide? "The man replied, "I have all I want in life: wealth, possession, fame, position but I do not feel fulfilled."
We don't know what happened to the man, but we do know that there is much more to life than what we are often led to believe. That sense of fulfillment is not always so easy to find. Many people think that it will come with wealth, fame or material possessions but many who have attained such things realize that this is not so.
Fulfillment is much more than this. It is learning to balance the many aspects of life; Spiritually Mentally, Physically, Materially, Financially & Emotionally. It is about living a life of values; values such as tolerance, generosity and tranquility. It is about helping others attain their dreams and not just about fulfilling your own. Fulfillment represents an inner wealth that cannot be purchased with money.
Those with power and wealth in their own time are often forgotten in the next generation. The people who are remembered are those who gave their lives to a higher purpose for the betterment of mankind. People like Gandhi, ML King, Mandela and the great spiritual teachers of history will be remembered for many generations because they found true fulfillment in helping others.
And what about you? Have you ever stopped to think that everything you are or ever will be is completely up to you? You are where you are because of who you are. This spells total responsibility. Responsibility is the hallmark of the fully integrated, fully functioning human being. Take full responsibility for creating the life you want.
There are two major actions you have to take to see these principles work in your life: Do and Teach. Make a personal commitment to start doing them because as the saying goes 'your father cannot do your press – up for you'; nobody will do it for you. Also, start teaching others what you learnt. There is a magic that happens whenever you apply a new knowledge; it becomes a part of you. Also when you teach, you gain more insight into the subject. Herbert Spencer said, "The great aim of education is not knowledge, the greatest aim of education is action." So, take action, I guarantee you will attract the life you want, fulfill your destiny and become the person you want to become.
In The News
IIGL Now Has It's Own Facebook Page
http://www.facebook.com/IIGLNetwork
IIGL Book Distribution Points In Africa
Thanks to the leadership of Prince Devison Nze (Nigeria), Alexander Jami (Kenya) and Noeline Kirabo Mulongo (Uganda) we how have IIGL book distribution points in each of these countries. Now, instead of having to ship individual orders – which take up to two months and often get lost – to the students in these countries, we can now ship in bulk to these IIGL student volunteers for local distribution. This has been both a time and money saver.
What Our Students Are Saying
Obinna, Ezeji (Nigeria)
These lessons are already helping me, I better recognize who the real me is my spirit, and seek out opportunities to be in consonance with me. In living in harmony with my spirit, I feel more energized both mentally and physically throughout the day. I better understand why and how the spirit being can affect our material world and can count scores of individuals whose lives attest to this truth. I am currently planning another fund raiser with the help of friends for the orphanage, and though I cannot say this is as a direct impact from reading this book, I can better relate it to my purpose.
Students In Action
Bikundo Onyari (Kenya)
http://www.12supportme.com
Francis Abayomi (Nigeria)
Francis Abayomi, a second level IIGL student and the country coordinator for the is the Young Water Action Team (YWAT), organised the sixth youth water awareness-conference in Abeokuta, Ogun state on June 16th. The conference involved more than 50 students, non governmental organisations and the Ogun State Water Corporation. The conference focused on both theoretical and practical sides of sustainable water resources development in Nigeria. The Young Water Action Team is a global network of young water professionals and students aged 18-35 with members in more than 40 countries. Our mission is to increase the awareness, participation and commitment of young people to water-related issues. In partnership with international water organisations, YWAT Nigeria is creating a network of young people who are dedicated to tackling the world's challenges with water, sanitation and hygiene. For more information and subsequent sponsorship of our programs, email: ywatnigeric@gmail.com
Prince Devison Nze (Nigeria)
Nze is Executive Director of the Human Rights and Justice Group located in Surulere, Lagos, Nigeria and the distribution point for IIGL books in Nigeria. In July the HRJG announced a new on line course entitled The "Human Rights Leadership Development Training" whose aim to develop a comprehensive experience of human rights learning by equipping potential human rights educators, advocates, activists, students, volunteers, and law enforcement officers with knowledge and skills to Integrate knowledge in the fields of politics, economics, cultural diversity, gender issues and socio-psychology in the context of human rights. The program will further equip participants with skills for better understanding of the concepts of human rights learning and leadership development. This course will also provide the participants with a concrete 'step-by-step' approach including hints and guidelines for developing and implementing a successful human rights project in their organisation and communities.
What Our Students Are Reading
The Leadership Challenge
In the 1980s and again in the '90s, James M. Kouzes and Barry Z. Posner published The Leadership Challenge to address issues they uncovered in research on ordinary people achieving "individual leadership standards of excellence." The keys they identified–model the way, inspire a shared vision, challenge the process, enable others to act, encourage the heart–have now been reexamined in the context of the post-millennium world and updated in a third edition. "What we have discovered, and rediscovered, is that leadership is not the private reserve of a few charismatic men and women," write Kouzes, chairman emeritus of the Tom Peters Company, and Posner, dean of the Leavey School of Business at Santa Clara University. "People make extraordinary things happen by liberating the leader within everyone." After explaining their concept and methodology, the authors detail the five essentials noted above in a pair of chapters apiece that bring clarity to their theories with case studies and recommended actions. The specificity of each (motivating through "the meaningfulness of the challenge, not the material rewards of success," for example, and being able to "accept the mistakes that result from experimentation") is enhanced by advice on sustaining the commitment and making leadership skills accessible to all. The results remain as relevant as when they were first published.
Meet Our New Students
We are very pleased to welcome two new students during the month of July. They are from the Nigeria & Zimbabwe.
Agabi Osazuwa Enogumwengie (Nigeria)
My name is Agabi Osazuwa Enogumwengie, I am an indigene of a tribe called the Benin in Edo state of Nigeria, in West Africa. I come from a family of eight, four boys and four girls. I occupy the second position in the children family train and I am the first boy. I stay in Lagos but my mum and dad stay in the village. I like meeting people and traveling. I am very ambitious knowing the kind of home I come from, I really hope to be financially independent and subsequently help others to be financially independent too starting with my immediate family. I like reading a lot and can read anything as long as I stand to pick up one or two information from it. However my favorite books are motivational books I equally like watching movies especially the ones with Nicolas Cage in it; I love his movies a lot. I am single and hope to get married once the right girl comes along. I was a member of the junior chambers international in the collegiate level while in school. There in serve as the marketing and sponsorship director, and it was here I feel in love with the marketing career.
Unotida Nyoni (Zimbabwe)
My name is Unotida Nyoni. I am 24 years old, born on 19 February 1985. I come from a Christian family. My mother and father are into full time ministry. Having grown up in that family, I also picked up Christianity but it became more real to me at the age of 13. The first 10 years of my life were spent in a rural area – a Lutheran mission place where my father was a pastor. That kind of gives me appreciation for the poor and those that are less privileged. We then moved to Harare when my father transferred and started working as a chaplain in the Prison service. I went to 2 more different primary schools. Mt secondary education was in 2 mission Schools in Zimbabwe.
My A level came out very well which made me a Straight A student. I immediately joined Pricewaterhouse Coopers as a trainee Chartered Accountant in October 2004. I have just finished my first Degree in Accounting with the University of South Africa and have 4 ½ years of experience in auditing different companies in the Manufacturing, Banking, Insurance, Mining and Hospitality industries in Zimbabwe and in the Southern African region. I am now an Audit Senior in the Zimbabwe office.
In 2004, I also joined JCI (Junior Chamber International). I have held leadership posts in my local chapter and its been a fantastic experience. Just recently, I travelled to Cote D'Ivoire and represented JCI Zimbabwe in the public speaking competitions for Africa and the Middle East and came out first. It was also a wonderful networking experience. I now have friends and contacts from Cot Divoir, Nigeria, Cameroon, Mali, Benin, Botswana, etc.
I love reading and listening to motivational material. It's a very strong passion for me. I not only read it but I teach it and would want to turn it into a career. My passion is to coach people to know God and to be financially free. I strongly believe that most of Africa's problems are poverty related and so it will be my joy to see us move into a time of prosperity for all counties that are living in poverty. For me to achieve this, I want to build my business empire and then use it as an example to coach people how then can get out of poverty for their own good and for their nations. I want to develop and write as much material as I can and produce it in many languages so that people can get to understand how to become financially free. If all people in Africa could become a little wiser and a little richer than they are now, if I can ignite the desire and the passion in them to grow and develop more, I would have accomplished my mission.
Thanks!
We extend a special thanks to the following 26 individuals and/or organizations from seven countries who contributed to IIGL during July. Their ongoing support makes this work possible.
Deb Silver (Israel)
Edmee DiPauli (UK)
Lale Eterm (Turkey)
Imoh Collins (Nigeria)
Roger Yomba (Cote d'Ivorie)
Elisabeth Tepper (Venezuela)
Lily Ann (USA/NC)
Deb Rosen (USA/WI)
Margie Tice (USA/NC)
Ron Walker (USA/VA)
David Banner (USA/NC)
Marsha Clark (USA/CA)
Dina Kushnir (USA/NY)
Naomi Stauber (USA/AZ)
Heidi Stewart (USA/NC)
John Hornecker (USA/CA)
Lynne Murguia (USA/AZ)
Corine Wilson (USA/FL)
Jesse Syverson (USA/WA)
Randa El Sharif (USA/WI)
Anneliese Weiss (USA/FL)
Julie Loosbrock (USA/WI)
Rommy Banaszczyk (USA/AZ)
Michael Lightweaver (USA/NC)
Wanda Gail Campbell (USA/AL)
Janae & Barry Weinhold (USA/NC)
Make A Difference In The World!
You can make a lasting difference now by investing in the future of young heart-centered leaders throughout the world who will soon be making critical decisions that will determine the future of humanity and the planet. How? By becoming an active partner in this work with your financial contribution. We are supported by people like you; people who believe that it's more important to light a candle, however small, than to curse the darkness. We welcome contributions in any amount, however small, because this isn't just about money. It's also about energy and connection.
Checks on US banks, payable to the International Institute For Global Leadership, can be mailed to PO Box 18909, Asheville, NC. 28814. Contributions may also be made by credit card. Contributions are tax deductible under the 501(c)3 tax codes of the United States Internal Revenue Service.
Student Progress
We had 13 students from 8 countries complete a total of 19 books in July. These students were from Bulgaria, Ghana, Kenya, Nigeria, South Africa, Togo, USA, & Zimbabwe.
Emil Antonov (Bulgaria)
· Leadership For Dummies
Ebenezer kojo Abakah (Ghana)
· Success Through Positive Mental Attitude
Erick Omari (Kenya)
· Real Magic
Vivian Muciri (Kenya)
· PsychoCybernetics
· Success Through PMA
· Keys To Success
Solomon Nwokoro (Nigeria)
· Gandhi; An Autobiography
Ijalana Olubunmi (Nigeria)
· Success Through PMA
Agabi Osazuwa Enogumwengie (Nigeria)
· Jonathan Livingston Seagull
· As A Man Thinketh
Afere A Lawrence (Nigeria)
· Communication Miracles for Couples
Olita Talent Nyathi (South Africa)
· Walking Through Fire
Davui Kosi Sepenou (Togo)
· Teacher Effectiveness training
· Summerhill School
· Understanding Waldorf
Lisa Kiebzak (USA)
· Unlimited Power
Unotida Nyoni (Zimbabwe)
· Jonathan Livingston Seagull
· As A Man Thinketh
Francis David Masimba Mwale (Zimbabwe)
· PsychoCybernetics
Statistical Report
New Enrollments
2 enrolled in July
51 enrolled in 2009
Book Assessments
19 in July
201 in 2009
Books Shipped
31 in July
208 in 2009
Cost of books
$463.54 in July
$3,760 in 2009
To Contribute By Credit Card, Click Here
Newsletter Archive: Click Here to view archived issues of the Global Leadership News