International Institute For Global Leadership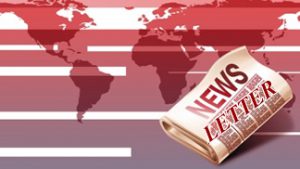 Issue #90 * June 2009
www.global-leadership.com
Asheville, NC. USA
Guest Editorial
Attitude Is Everything!
By Noeline K Mulongo (Uganda)
"There is very little difference in people but that little difference makes a big difference. That difference is attitude." "It is the librarian of our past, the speaker of our present and the prophet of our future" John C Maxwell
I come from a very humble family background and grew up feeling like a second best citizen despite all the gifts and potential in me. I had always quaked at the slightest possibility of being put in the spot light. I have always enjoyed being in the shadows of others while taking a back seat. I often came across as a very shy and reserved person though I am an extrovert by nature. My environment and experiences had shaped me into an introvert.
For a long time I felt like a bird trapped in a cage. I continually dared to look beyond my horizons and the limitations of my attitudes. I dared to dream of the day I would be free to fly without any strings attached or boundaries preset for me. I was often discouraged and scorned for wasting time while day dreaming. I was told I did not have the ability to be what I was created to be, indeed a shame!
My search soon led me to the IIGL website and I quickly took up the opportunity. I read each book with keen interest and anticipation. The more I discovered the more I searched for more. I was continually being challenged to reach for more but still battled with the fear of stepping out just in case it did not work out well. After a couple of books, I gathered the courage and stepped out of the self-created cage where I had lived much of my life. I begun to exercise my wings and dared to look the future directly in the eye. I revived my dreams and began to fan them into living flames that fuel my passion and determination.
As a result, my life has taken a dramatic turn. The knowledge I have gained has been a stepping stone to where I am today; my attitude has drastically changed and I am a whole new person. I walk with my head high; I spread my wings and fly. There is no limit to what I can become. My horizons are far and wide, the sky is blue and promising. I am reaching for my high places and fulfilling my life mission. Here is a poem I wrote which expresses how I now feel.
I am a star in the sky
Lighting up the world
Growing brighter by the day
Glowing stronger through the nights
I reach for my high places
There is no turning back
The last of the human freedoms is to choose one's attitude in any given set of circumstances. View future challenges as the sunrise of a bright new opportunity not the sunset. As the answers always lie in the question, so the opportunities of life lie directly in our problems yet our attitude can give us an uncommonly positive perspective. Then and only then shall we see mole hills instead of mountains and turn our impossibilities into possibilities.
In The News
IIGL Student Wins New Laptop
In our February newsletter we reported that Felix Iziomoh, from Nigeria, was the first student to complete all seven levels of the IIGL studies. This included reading and preparing assessments on 42 books and the personal assessments and goal setting of Level Three. The IIGL study program, which is self-paced, took Felix three and a half years. His accomplishment caught the attention of one of our contributors who decided to reward his effort with a brand new laptop computer, which Felix has just received. The contributor indicated that this was not only given as an acknowledgement of Felix's effort but also as an empowerment tool that he could use in creating his own business and benefiting his community. Our congratulations once again to Felix and our gratitude to the contributor who gave the laptop.
What Our Students Are Saying
Tendai Chakupa (Zimbabwe)
Problems are meant to enhance one's capabilities. It is only when Gold is purified that people discover how they can variably use it in life. The most important thing is to have a positive mental attitude fighting the negative mental attitude even though the process may seem very difficult. Having PMA in times of trouble gives one a look beyond the problem through to success. There is poverty in my country, everything is just in disarray but this idea helps me look beyond the current situation and hope for a better self and a better world. That can be very possible when everyone employs PMA in their lives.
One can only be happy if they choose to be happy, it is the attitude that enables a child in a disease stricken home to be happy. I am a mother and a wife, so this has come really as an important point both to my family and to the whole world for it is what comes out of a home that makes a society and what comes out of a society can be termed its culture. Happy people usually have happy mothers, fathers, brothers and sisters. It is really important for any family to choose to attract happiness through a positive mental attitude even if everything is negative. It is out of happy homes and or families that wars, greedy, corruption can be eliminated.
It is through PMA that people can create better selves and eventually a better world. There is no situation in life that when looked at with a positive mind end up disappointing even when one faces death, it is important to have a PMA for this life or for the life hereafter.
Students In Action
Mabadeje Abiodun (Nigeria)
more info: abiodunmabadeje@yahoo.com / www.mabadejeabiodun.vze.com
Paa Kwesi Inkumsah (Ghana)
more Info: inkumsah@gmail.com / http://www.jci.cc/local/ghana
What Our Students Are Reading
How To Win Friends And Influence People
By Dale Carnegie
This grandfather of all people-skills books was first published in 1937. It was an overnight hit, eventually selling 15 million copies. How to Win Friends and Influence People is just as useful today as it was when it was first published, because Dale Carnegie had an understanding of human nature that will never be outdated. Financial success, Carnegie believed, is due 15 percent to professional knowledge and 85 percent to "the ability to express ideas, to assume leadership, and to arouse enthusiasm among people." He teaches these skills through underlying principles of dealing with people so that they feel important and appreciated. He also emphasizes fundamental techniques for handling people without making them feel manipulated. Carnegie says you can make someone want to do what you want them to by seeing the situation from the other person's point of view and "arousing in the other person an eager want." You learn how to make people like you, win people over to your way of thinking, and change people without causing offense or arousing resentment.
Meet Our New Students
We are very pleased to welcome five new students during the month of May. They are from the Cameroon, Nigeria & Zimbabwe.
Ntobo Valentine Ekombo (Cameroon)
I am a dynamic young guy, who after high school graduation lost my parents. Since then i have got no opportunity to further studies to the University. I have tried much by going to the internet and search for distance education thinking it will be the right way to me to obtain a degree in the university because that was my goal. But things proved to be stubborn. Now that i have found an institute like this one will go a long way to update my knowledge on leadership and global issues.
I am a protestant and will like to see a world free of terrorism, respect for human rights and others. After going through all these torment in life i will not like to see this happen to others as i will like to educate the public on the fight against social ills. I like outdoors activities, like reading literature novel – Jean Eyre and christian books like to the fall of man. I have attended workshops here on Human Rights with civil society organisations. I am single and the fifth in the family. I had much like to peace studies and conflict resolution in the university but now i believe with the skills i will better placed
Dozie Allen Nwankodu (Nigeria)
My name is Mr. Dozie Allen Nwankodo. I am a twin. The name of my parents are Chief and Chief (Mrs.) Donatus M. Nwankodo Onyeuba, from Mbutu Ngwa in Isiala-Ngwa South Local Government Area of Abia State, South-East, Nigeria. I hold Bachelor's degree in Mechanical / Production Engineering from the Enugu State University of Science and Technology, Enugu State, Nigeria.
Having completed my one year compulsory National Youth Service Corps, I started my working career as a Business Development Manager at Tosman Computers – an IT-based company located in Lagos, Nigeria. Thereafter, I resigned and established Cyclic Systems Technology.
The urge to impart knowledge and with the passion for teaching led me to combine business and teaching, which crystslised in my free lecturing programme for youths in science-based courses who wish to pursue their career to the university level. Also, my desire to continuously bringing out the best in people prompted me to start attending various leadership and self development seminars, culminating in my establishment of Docxons Communications – an organisation which specialises in the education of the 21st century leaders on self realisation and nation building, as well as celebration of lives and achievements of people, especially Africans, who in no mean feat have contributed in the extension of the frontiers of leadership and development of the continent. This vision precipated the publication of my first book and first of its kind, 'Incredible Leaders', in 2007 – a compendium that not only serve as a watchdog, but also celebrates and promotes good democratic governance and outstanding leadership through summerisation and giving of information on the strategic of the most competent, transparent, and visionary public office holders in Nigeria, baased on indibutable merit, at the end of every four-year of democratic dispensation.
As one whose major dreams and aspiration have always be to creatively and strategically champion Africa's leadership and development ascent, a new vision, African Leadership Renaissance (ALR) was given birth to in 2007. The aim of the organisation is to identify the continent's leadership and development weaknesses and strenght, using different approaches that could be leveraged on for smooth and rapid development of the people and the continent. Since its existence, the organisation has contributed meaningfully in some strategic government decisions, especially in Nigeria.
Having in mind that the future of any society greatly lies on the youths who constitute a larger percentage of human population, the NewMindsets, an organisation tailored to bring out the best of innate talents in youths through motivational talk-shows and tevevision programmes was established by me in 2008. The organisation is also involved i social work like visiting and education of children in destitute homes, as well as prison inmates in Nigeria. Through the same vision, some social miscreants in Nigeria, especially Abia State have been reintegrated back into the society, while the organisation has equally assisted most of them on skill aquisition training for self reliance.
I enjoy reading motivational books, autobiographies, biographies, and watching inspirational and discovery movies.
Although I have not tavelled outside my country, I am making plans to travelled to at least three countries in sub-saharan Africa before the end of the year, 2009.
Oluwaeyifunmi Adebisi (Nigeria)
I am a 22 years old young lady, a Nigerian from the Western Region. I have a B. Sc degree in Political Science. Studying political Science has been one of the most interesting and challenging goals in my life. There was threat of not excelling so I had to work against the tides to ensure I excel.
I have four passions in life.
GOD: My life is centered on God, he is the Supreme Being and makes all things on earth possibly even in the lives of man. I believe he created me for a purpose and the best I can do is work on that purpose.
MYSELF: Am passionate about myself. I want to make the best of me. I want to ensure I achieve my goals and make impact, while living on purpose. At my graveside, I want this to be inscribed- LIVED ON PURPOSE AND MADE IMPACT.
NIGERIA: I believe in the future of this nation even if it seems the nation is in a mess now. I see the nation as the acorn seed that has the oak tree in it. It needs nourishment from us all to nurture it to grow. My passion for Nigeria made me start up a project BETTER INDIVIDUALS FOR A BETTER SOCIETY (BIBS). Its main thrust is personal development and anti corruption in young people in the secondary schools.
Lastly, am passionate about Junior Chamber International (JCI) It is a voluntary organization, a worldwide federation of young leaders and entrepreneur. The summary of its objective is for world peace and making positive impact. It helps create a sense of social responsibility in young people.
I want to be a management consultant with specialty in business growth and development, six sigma and NLP for personal and organizational effectiveness. Presently, am a Trainer with special focus on personal development, leadership, entrepreneurship and nation building and am assisting a friend in managing a consulting firm.
My goals in life is that I will be able to help people draw out greatness from within themselves, find and actualize purpose. I will like to own a management consulting firm with global clientage while providing quality business solutions to them for business growth.
Travels: I will like to travel around the world on business. But for pleasure I will like to go to Disneyland and the Caribbean Islands
Favorite books & movies: I don't have a favorite book because all I have read have impacted me so much. But I like The world is Flat by Friedman Thomas. I was an eye opener to the global world. Favorite authors are John Maxwell and Stephen Covey, am reading the 8th Habit now. I am taking special studies on business growth for my career
Chinonso F. Ubani-Ukoma (Nigeria)
I could spend the whole day writing about myself, but I will manage to say as much. I started my High school as a science student, then joined Andrews University for Bachelors in Religious Studies as Major and Biology as Minor, then thereafter I joined the Eastern Mediterranean University, Cyprus for my Masters in International Relations- I would say that it was in EMU that I had real opportunity to express my interest in Humanitarian works and my reservations about the situations in third world countries. Prior to this time, I had always been dismayed about the level of poverty that exist in my State, as well as the kind of government we had and still partially have (Military-rule era and today's democratic era). I always thought particularly on the issue of poverty that there is no reason why an average man would not be able to afford at least two square meals a day – this thought challenged me to get more involved in activities that could help elevate as many as possible from this poor state, so I started joining youth organizations in my church like AYM who in their little ways found a means to support the less privileged and poor in the society. My dream then and still, is to be in a position where I could speak for the poor as well as support them, join humanitarian works, contribute in conflict resolutions, and speak out against bad governance. This led me as one of the steps to achieving these goals, to choose to study International Relations. It was during this course that I had the privilege to learn more about different states and systems of government, how they fare, poverty issues, conflict resolution and so on. Then I got the privilege to participate in the Institute for Humane Studies Summer seminars (Poverty and prosperity, Liberty and Sustainability respectively) – this association more or less opened the doors to achieving my goals because I met like minded people and today we have come to organize ourselves into groups that work for the people in our little ways like Africa Unite. I also wrote on the Cyprus conflict in one of my MA articles which was read by some of the members of the conflict resolution team on Cyprus conflict. I love reading, writing and discussing. I am happily married with a daughter. My goal in life is to impact on people, help the less privileged and support initiatives on the Developing Africa.
Joseph Ngonidzashe Zvoushoma (Zimbabwe)
I am a 21 year old vibrant young man, I did both my primary and high school education in Harare. During my early days of high school I always wanted to be a Chartered Accountant, this was as a result of my father who was in the accounting field and I was always a good accounting student during that time, however later on in 2006 there was a change of fate when I enrolled for my undergraduate, I switched from Accounting to Business Studies majoring in Finance & Banking. As far as I can remember I never used to be a sporting person, only that I liked watching tennis matches only until have i started playing squash and table tennis.
In 2008, I was one of the 10 students from the University of Zimbabwe (a University of +10,000 students) who attended a Transparency Leadership Seminar that was hosted by Transparency International Zimbabwe (TIZ) an affiliate of Transparency International, and awarded certificates of the transparent leaders of tomorrow. My dream is to become a leader in Africa's Financial Solutions and would want to see an African renaissance in my generation. My dream aims at impacting not only Africa but the whole world, i believe in empires that run from generation to generation. My aim is to become a Chartered Financial Analyst by the age of 27, and do an Msc in Finance and Investments before the age of 30. I have networked with people in Tunisia, South Africa, United Kingdom and Botswana in preparation of being a Global Financial Leader.
I have read quite a number of books as Rich Dad Poor Dad by Robert Kiyosaki, Napoleon Hill's Think and Grow Rich, Purpose Driven life by Rick Warren and my favorite ever The Runaway Jury by John Grisham. Currently I am studying an Honors Degree in Finance and Banking with the University of Zimbabwe and will be graduating in the year 2010. I am currently on vacation and working as an attaché student with a local bank. My short-term goal is to get into Investment Banking just after graduating and amass as much as possible experience before I get to the age of 30, later on I would want to engage in Financial Consultancy, where I would be involved in managing projects and consulting in areas of investments. On a broader perspective I would want to start a non-profit organization responsible for engaging in Global Poverty Reduction and Alleviation specifically targeting the widows, the aged and children through financial empowerment and impacting them with the most needed knowledge and wisdom. To sum it all, I always give thanks to my parents and my little brother who have been with me always in good and trying times, giving me spiritual and physical support. I am a firm believer in a world that will ultimately unite for the betterment of every individual, I have faith in the leaders of the coming generation, a generation that will produce honest and responsible leaders a generation of leaders I will be part of. "The quality of a leader is reflected in the standards they set for themselves"- Ray Kroc
What Our Donors Are Saying
Marsha Clark
From the first time I was introduced to you and received your newsletter, I have been inspired and impressed by the work I see you and IIGL doing across the globe. Having been in the field of education for many years, it is good to know that an organization such as yours exists to train our future leaders. The breadth of your curriculum is noteworthy. I have made many others aware of the good work you are doing and am glad to offer my support. Best wishes for much success in the future. (Marsha is program coordinator for the Dalai Lama Foundation: www.dalailamafoundation.org)
Thanks!
We extend a special thanks to the following 29 individuals and/or organizations from eight countries who contributed to IIGL during April. Their ongoing support makes this work possible.
Deb Silver (Israel)
Edmee DiPauli (UK)
Julian Murphy (UK)
Lale Eterm (Turkey)
Roger Yomba (Cote d'Ivorie)
Elisabeth Tepper (Venezuela)
Nene Pilzer (Sri Lanka/Germany)
Omotayo (Nigeria/UK)
Lily Ann (USA/NC)
Deb Rosen (USA/WI)
Ron Walker (USA/VA)
David Banner (USA/NC)
Marsha Clark (USA/CA)
Dina Kushnir (USA/NY)
Janis Thayer (USA/NC)
Naomi Stauber (USA/AZ)
Heidi Stewart (USA/NC)
John Hornecker (USA/CA)
Lynne Murguia (USA/AZ)
Marsha Shearer (USA/FL)
Gregory Burazer (USA/NC)
Jesse Syverson (USA/WA)
Randa El Sharif (USA/WI)
Anneliese Weiss (USA/FL)
Julie Loosbrock (USA/WI)
Rommy Banaszczyk (USA/AZ)
Michael Lightweaver (USA/NC)
Wanda Gail Campbell (USA/AL)
Janae & Barry Weinhold (USA/NC)
Make A Difference In The World!
You can make a lasting difference now by investing in the future of young heart-centered leaders throughout the world who will soon be making critical decisions that will determine the future of humanity and the planet. How? By becoming an active partner in this work with your financial contribution. We are supported by people like you; people who believe that it's more important to light a candle, however small, than to curse the darkness. We welcome contributions in any amount, however small, because this isn't just about money. It's also about energy and connection.
Checks on US banks, payable to the International Institute For Global Leadership, can be mailed to PO Box 18909, Asheville, NC. 28814. Contributions may also be made by credit card. Contributions are tax deductible under the 501(c)3 tax codes of the United States Internal Revenue Service.
Student Progress
We had 20 students from 11 countries complete a total of 29 books in May. These students were from Cameroon, DR Congo, Cote d'Ivoire, Ghana, Kenya, Niger, Nigeria, Togo, USA, Venezuela., Zimbabwe
English Speaking Program
Valentine Ekombo Ntobo (Cameroon)
* Jonathan Livingston Seagul
* As A Man Thinketh
Sammy Jacobs Abbey (Ghana)
* Nine Steps To Financial Freedom
* Conversations With God
Erick Omari (Kenya)
* How To Win Friends & Influence People
Paul Adedayo (Nigeria)
* Leadership For Dummies
Mabadeje Abiodun (Nigeria)
* Unlimited Power
* Power Of Intention
Dozie Allen Nwankodu (Nigeria)
* Jonathan Livingston Seagul
* As A Man Thinketh
Sunday Abidemi Obarinu (Nigeria)
* The Winning Attitude
Oluwaeyifunmi Adebisi (Nigeria)
* Jonathan Livingston Seagul
* As A Man Thinketh
Chinonso F. Ubani-Ukoma (Nigeria)
* Jonathan Livingston Seagul
* As A Man Thinketh
Davui Kosi Sepenou (Togo)
* The Leadership Challenge
Lisa Kiebzak (USA)
* Goal Setting 101
Joseph Ngonidzashe Zvoushoma (Zimbabwe)
* Jonathan Livingston Seagul
* As A Man Thinketh
Spanish Speaking Program
Flor Marina Solorzano (Venezuela)
* Unconditional Life
Flor Marina Solorzano (Venezuela)
* As a Man Thinketh…
Josefa Vera (Venezuela)
* As a Man Thinketh…
French Speaking Program
Freddy Mudila (DR Congo)
* Jonathan Livingstone le Goéland
Patricia Koffi B. (Cote d'Ivoire)
· Les Dix Secrets du Succès et de la Paix Intérieure
· Plus de Charisme dans votre vie
François Nanou (Cote d'Ivoire)
* Le Pouvoir de l'Intention
Moussa Mounkeila (Niger)
*La Psychologie de la créativité
Emmanuel Kayembe (DR Congo)
* Leadership 101
* Attitude d'un gagnant
PHOTO 013 – Statistical Graphic
Statistical Report
New Enrollments
7 enrolled in May
42 enrolled in 2009
Book Assessments
27 in May
154 in 2009
Books Shipped
66 in May
177 in 2009
Cost of books
$1284.88 in May
$3,185.88 in 2009
To Contribute By Credit Card, Click Here
Newsletter Archive: Click Here to view archived issues of the Global Leadership News