International Institute For Global Leadership
Issue #82 * October 2008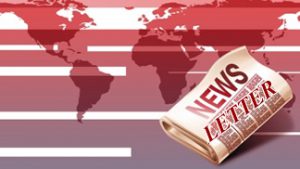 www.global-leadership.com
Asheville, NC. USA
Guest Editorial
Turkish Delights: The Other Side Of Islam
By Wanda Gail Campbell (USA)
(Editors Note: We are pleased to have one of our contributors and board member to share her reflections on her recent trip to Turkey. She helps us see a very different Islam than is normally characterized in the western press.)
Turkish delight comes to mind to describe a recent magic carpet-like interfaith dialogue adventure into the heart of Turkey. The reference is not to the famous culinary confection. It is, rather, to a sweet, rich, and deeply spiritual heart connectedness between people in different countries mutually desirous of a peaceful loving world. Six adventurous and religiously diverse pilgrims from the Huntsville, AL, USA area, as guests of the Peace Valley Foundation experienced ten days of Turkish hospitality. Bridging barriers with respect, understanding, and appreciation for diversity is a challenge that forces one to reassess paradigms and to confront prejudices. In spite of barriers, we constantly dialogued with hopeful, generous, loving, and friendly individuals who live the principles of Islam. They are warm people willing and eager to reveal who they understand themselves to be and how they live with peaceful intention as global citizens.
The pilgrimage, only one of several groups that tour Turkey each year, was facilitated by Dr. Satilmus Budak. All are guests sponsored by ordinary Turkish citizens inspired by the teachings of Fethullah Gulen. They aim to assist in a transformation global movement. Gulen, a Turkish Muslim, lives in the United States. He was recently acclaimed top intellectual in the world by 500,000 popular votes www.ForeignPolicy.com. His writings primarily focus on global tolerance, compassion and peaceful coexistence through effective education. What better education than an actual experience of Turkish hospitality?
Beginning with the glimmer of silvery sprinkles along the jetway floor we began an enchanted tour highlighted via Istanbul, Antalya, Izmir, Konya, and Cappadocia. With all the scheduled planning who could have predicted a synchronistic dialogue in the unlikely setting of the Grand Bazaar.
Intrigued by a print displayed in the lobby of The Grand Yasvuz Hotel, we launched a quest to find its meaning. The scene depicts a turbaned Turkish man in a contemplative pose with five turtles at his feet. It felt vaguely significant to our purpose. Eventually we learned it is a famous 1906 painting titled Turtle Trainer. Without specifics, it was hinted that it made a political statement. Determining to find a copy as a memento of our trip, the search for the "turtles" began.
On our last day, back in Istanbul and without even another glimpse of "turtles", there were precious few hours to visit the famous Grand Bazaar. We found most bazaar merchants respectful though persistent. One unusually sensitive young man tending a ceramic display asked how he might help us. I whispered to him that we were actually searching for a Turtle Trainer print. He introduced himself, invited us into his shop and offered tea. It is customary to drink Turkish tea, Turkish coffee or apple tea with any important conversation. This suddenly felt very important to us.
He showed us two tiled versions of the famous scene. We nodded agreement to purchase. For easier transport, he then delicately began disassembling a framed selection of six tightly glued ceramic tiles. Naturally dialogue ensued. He became more and more animated as we shared our newly acquired insights about the Gulen Movement. At age 26 he related how most young people talk about the positive influences of "Fethullah" in their lives. He further noted that those who resist the teachings do not fully understand the integrity of living with honorable intention and selfless service. Though the movement is slow, he believes it is changing Turkey, and thus the world, in proactive and positive ways.
Now the painting makes sense. Referencing www.lightmillennium.org/2005, training turtles is a slow and painstaking process. The turtles symbolize a stubborn, resistant and slow changing society. The turtle trainer is a patient intellectual who coaches similarly to the Gulen Movement. Who could have thought, much less planned, a more effective experience to show Westerners how the principles of Islam are capable of influencing peace in the world?
mation about the Gulen Movement, click here: http://en.wikipedia.org/wiki/Fethullah_Gülen
In The News
IIGL Treasurer Honored
Current treasurer & former IIGL board president, Corine Wilson, was recently honored as the winner of the prestigious Summit Award by the Central Florida Women's Resource Center in Orlando, Florida, USA. The annual Summit Awards are an inspirational tribute to women who are community role models, are visibly supportive of women's issues, have achieved meritorious goals, and have performed countless hours of community service.
The Central Florida Women's Resource Center supports the community by recognizing the power of women; celebrating women's achievements; connecting with other women's organizations; and identifying, impacting and supporting women's social, educational, health, political, economic, spiritual and artistic issues.
mation: http://www.wrc-online.org
IIGL Welcomes New Board Members
We are pleased to announcement of nine new members to the IIGL board of directors. They are
* Omotayo Kehinde Bolajoko (Nigeria & the UK)
* Pius Reis (Nigeria)
* Rashmi Singh (Philippines)
* Olita Talent Nyathi (South Africa)
* Julian Murphy (United Kingdom)
* Gillian Kean (United Kingdom)
* David Banner (USA)
* Judith Royer (USA)
* Dee Shelton (USA)
You can see their photos and profiles at the following link
New Students
We are very pleased to welcome two new students during the month of August, one from Nigeria and one from Kenya.
Erick Kebeka Omari (Kenya)
My names are Erick Kebeka Omari, I was born on 15th January 1982. We are Six in our family and I am the elderest. My parents passed away on 23rd March 2003, both of them on a road accident. This left me being responsible for my young brothers and sisters.
I started facing life squarely, I was now the sole bread winner of my little siblings, Circumstances forced me to look for a job, any job. I got a job in a pharmaceutical company as a casual laborer, I use to work on the basis of two weeks and given off duty of one week, but the one week could be extended depending on the demand of the work, my pay was less than a dollar a day.
During my off-duty I started doing volunteer work for New Life Christian brothers in Kibera, a catholic organization, whereby we used to visit the sick and the prisoners, with one of my friend who is a catholic brother by the name George Dev (Indian). We gave the sick & prisoners hope and purpose of life, this gave me strength and reason of living, and I accepted my situation, we also educated the prisoners on behavior change. I met also one of my friend on the social field, a Benedictine brother, by the name Augustine who also became my best friend, he used to give me some support in every aspect of life.
These activities inspired me very much, and gave me courage to face people infected and affected in HIV/Aids pandemic, orphans, whereby I am one of them. We could make visits to home ridden patients and offer them some moral support and clean ups, visit to children homes, like St Thomas Banardoes. And do volunteering services.
Most of the Youths in Kibera slum are jobless, and do all evil activities, immoralities, drug abuse, rape, robbery with or without violence, among others. The children are being misused and mistreated, a lot of child labor, child abuse and neglect, child abandoned is paramount in the slum. I thought deeply on what I can do to curb the situation, there is a lot of potential in the people of the slum what they lack is opportunities, exposure, information and chances, that is when I thought about ALFA, I came up with few individuals whom we had common goals including that Benedictine Friend of mine. So we came up with the name ALFA NETWORK, which stands for A better Life For All. Indeed people need a better life especially in Kibera Slum.
I am educating the children on their rights in the slum, I have been assisted some teaching materials with ANPPCAN KENYA. (AFRICAN NETWORK FOR THE PREVENTION AND PROTECTION AGAINST CHILD ABUSE AND NEGLECT), the information as been very handy and useful to me. Usually what I am doing I am not paid for, it is out of good will and sharing experience on what I have undergone., as the saying goes "Indeed whoever who assist now may need to be assisted tomorrow", who knows! The kids I am dealing with now may be prominent people tomorrow, assist them willingly, for there is blessings in giving than receiving.
Tosin Adekoya (Nigeria)
My Name is Tosin Adekoya, Born in Okelamuren, Ijebu-Ode, Ogun State, Nigeria, In the year 1984 in the family of four Chldren. When I was Seven years old, I started my primary school Education in Ogbo United Primary School Ogbo, Okelamuren in the year 1991 to 1997. After that, I went to further more in King Ado High School, Ojo Giwa, Idumota, Lagos State. I left there when I was in J.S.S-2 and went to further more in Pobuna Secondary Grammar School, Poka, Epe Lagos. State where I gained my S.S.C.E. Certificate in the year 2003. I have to stay at home for one year and during that period, I went to study computer for Six Months. Now I have already gained my adission into OJERE Polytechnic Abeokuta Ogun State Studying Accortancy. And am in 100 Level. Am a Christian, an Anglican and
What Our Students Are Saying
Linquist Asiebela (Kenya)
As I reflect on reading the book "Matrix Energetics" I realized that nowadays I am no longer scared of getting into trouble because of trying something new like I used to be. This lesson is helping me just like the many lessons that I have been learning in IIGL to never cease getting out of my comfort zone. There is never and never will be any progress, great achievements, as long as one avoids being eclectic and sticks to doing things from choices that he is used to. Judging from the lives of the many successful sages who ever lived, I can say that inventors always appears as fools and mad men at first. One way to really get the power of a new idea is to have an experience with an altered or non – consensus reality that takes you so far outside your normal comfort zone that you experience a conversion of reality. I have learned to entertain new ideas and concepts, to things that I normally wouldn't do, because everything that I think, feel and do a potential source of a new information.
What Our Students Are Reading
21st century leadership: Dialogues With 100 Top Leaders
By Lynne Joy McFarland
Read the life stories 100 of America's greatest leaders, such as Billionaire Bill Gates, the outspoken Ross Perot, the legendary Lee Iacocca, many superb female leaders like Cathleen Black and Peggy Dulaney, top notch CEO's like Jack Welch of GE, futurist John Naisbitt, motivators Tony Robbins and Stephen Covey and Cabinet Members, Robert Reich and Donna Shalala. As each leader shares their life stories and secrets for success, you will benefit with well-proven practical ideas you can use right away in your own life. You will learn how to really improve personally and professionally
What Our Students Are Doing
Afere A Lawrence (Nigeria)
My community (Akure) has many economically disadvantaged young people who do not attend school and majority of them who had graduated from secondary school could not attend university for various reasons but basically lack of finance. These young people have become totally idle and it has resulted in various crimes, early pregnancies, immorality, street boys and girls, unproductive use of their time and hopelessness. It is a serious situation – one that needs to be addressed. Without help many of them enter a downward, life-long spiral of poverty addiction, and despair.
For quite some time now (3 years) i have been finding practical ways to reach these young people in order to help build skills that prepare them for successes now and later in life. I have been looking for dynamic points of contact that will 'hook or entice' them to learn these skills. This was the reason we created L.I.F.T Foundation, after gaining some how-tos from IIGL.
Since the inception of this Foundation we have had some meaningful impact in the lives of some of the economically disadvantaged young people in our community. Our major approach was youth organizing i.e organizing them for community deveoplment projects e.g. community clean-up, volunteering at Aged home, motherless babies' home, Juvenile remand Home and others. Our recently concluded project (Aug – Sept 2008) was Tutoring the Inmates at the Juvenile Remand Home, Akure, where we organized and trained youth to tutor the inmates for a month. It was a never-to-be-forgotten experience for us all. It was an unconventional project.
Recently (3 months now) we began the replication of IIGL curriculum in our community. We dubbed it 'Build A Library Build A Life Empowerment Program.' We now have 7 active students. 10 other young people have taken application forms for submission. We have given 12 books so far and these young people have shown commitment by reading and submitting their hand-written assessment. Interestingly, we have gotten support from a giant local church and some individuals. We also meet with our students and other young people every Sunday evening to discuss the ideas they learn from the books. But they have turned the meeting to an avenue to express their hopes and dreams for the future and describe the everyday hardships of life in the community and nation.
Since we began our Foundation and works i have observed that the disadvantaged young people in my community need more than motivation through words, books and youth organizing. They really need skills, opportunities and resources that will make them start 'something' i.e their own small businesses.
For instance in one of our Sunday evening meetings where we brainstormed on how to get more idle youth engaged and productive. From experience, inviting them to a meeting where we can teach them entreprenerial skills have been unsuccessful. But a young boy suggested we can use 'computer' as a hook. He said "my friends and i want to learn how to use the computer. Helping my friends and i to learn how to use the computer is a good way to get our attention and get us off the streets because computer excite us.'' It is no news that most of the economically disadvantaged young people in my community have not seen a computer before.
That was where a new project – this computer training project – was born, from a community boy. Now, our intention is to respond to the initiative and aspirations of these young people in our community. It was immediately we set up a group to work on the possibility and implementation of the project.
Amazingly, the community has started making significant contributions to the success of the project by donating a land where the computer training centre will be constructed with plank (wood). Some sand to work the floor have also been donated. (The land was given by a parent).
However, this project is about more than teaching disadvantaged young people how to use the computer, it is using this means to help them develop new skills especially entrepreneurial, for their ultimate betterment. The project has visible benefits for our community and shall be self-sustaining immediately it begins training.
We see great possibilities arising from this project. With it, we shall be able to get large number of our economically disadvantaged young people off the streets and direct their energies and potentials toward productive use.
What Our Donors Are Saying
Deb Rosen, Consultant (USA/WI)
One of the initial reasons, I supported the International Institute for Global Leadership was because I have been blessed by having a wonderful support system of friends, mentors, and resources throughout my life. In return, my intention was to help others with their educational and spiritual journeys. IIGL offered me an opportunity to connect with students globally; with people I know I most likely wouldn't have met otherwise.
I had a great IIGL mentoring experience which caused me to get more involved. One of the keys for me was that more people needed to know about IIGL and why it is so vital for our future. So I began to look at how to expand and grow IIGL step by step financially. Although we have made great strides to becoming more sustainable, we still are applying the principles that IIGL teaches. So I am not an enrolled student, however, I feel as though IIGL has been a great learning opportunity for me as well, both personally and professionally. The main reason I support IIGL is because of the life experiences I have gained by being involved as well as witnessing the growth and expansion in others who are involved!
Thanks!
We extend a special thanks to the following 32 individuals and/or organizations from six countries who contributed to IIGL during July. Their ongoing support makes this work possible.
Deb Silver (Israel)
Edmee DiPauli (UK)
Julian Murphy (UK)
Lale Eterm (Turkey)
Rinia Stambolinova (Bulgaria)
Lily Ann (USA/NC)
Ron Walker (USA/VA)
Dave Arnold (USA/FL)
Deb Rosen (USA/WI)
Judith Royer (USA/SD)
Margie Tice (USA/NC)
Janis Thayer (USA/NC)
Corine Wilson (USA/FL)
Heidi Steward (USA/NC)
Hope Gorman (USA/MN)
Naomi Stauber (USA/CA)
Lynne Murguia (USA/AZ)
Jesse Syverson (USA/WA)
Randa El Sharif (USA/WI)
Anneliese Weiss (USA/FL)
Julie Loosbrock (USA/WI)
Anderson Hewitt (USA/GA)
Rommy Banaszczyk (USA/AZ)
Michael Lightweaver (USA/NC)
Wanda Gail Campbell (USA/AL)
Janae & Barry Weinhold (USA/NC)
Make A Difference In The World!
You can make a lasting difference now by investing in the future of young heart-centered leaders throughout the world who will soon be making critical decisions that will determine the future of humanity and the planet. How? By becoming an active partner in this work with your financial contribution. We are supported by people like you; people who believe that it's more important to light a candle, however small, than to curse the darkness. We welcome contributions in any amount, however small, because this isn't just about money. It's also about energy and connection.
Checks on US banks, payable to the International Institute For Global Leadership, can be mailed to PO Box 18909, Asheville, NC. 28814. Contributions may also be made by credit card. Contributions are tax deductible under the 501(c)3 tax codes of the United States Internal Revenue Service.
Our Mission
The International Institute For Global Leadership is a tuition-free, internet-based education program which provides a curriculum in consciousness designed to prepare students to become personally empowered, consciously aware, high-integrity and heart-centered leaders in their communities and the world. The study program is open to participants of any age and from anywhere in the world.
Student Progress
We had 15 students from 10 countries complete a total of 19 books in August. These students were from Cote d'Ivoire, Ethiopia, France, Kenya, Niger, Nigeria, Togo, Uganda, Venezuela, Zimbabwe.
English Division
Bereket Alemayehu (Ethiopia)
· Giant Steps
· The New Dynamics Of Winning
Evans Ichuliza Malenge (Kenya)
· Giant Steps
Rose Njihia Mbugua (Kenya)
· The Power Of Intention
Erick Omari (Kenya)
· Jonathan Livingston Seagull
· As A Man Thinketh
Adekoya Oluwatosin (Nigeria)
· Jonathan Livingston Seagull
· As A Man Thinketh
Kekeje Efeturi. (Nigeria)
· Leadership For Dummies
Solomon Nwokoro (Nigeria)
· The Power Of Intention
Davui Kosi Sepenou (Togo)
· True Prosperity
Julius Magala (Uganda)
· Keys To Success
Simbarashe Mudhokwani (Zimbabwe)
· The New Dynamics Of Winning
French Division
Moussa Mounkeila (Niger)
· Orthographe française
Gwladys Moro (Cote d'Ivoire)
· Les Six chapeaux de la Réflexion
Gloria Musambi K. (Cote d'Ivoire)
· Les Six chapeaux de la Réflexion
Boby Claude Olivier Stash (France/CAR)
· Jonathan Livingstone le Goéland
· L'Homme est le Reflet de Ses Pensées
Spanish Division
Mayra Blanco (Venezuela)
· Unlimited Power
Graduates
The following students completed one level of study during July
Solomon Nwokoro
Nigeria
Completed Level Two
Bereket Alemayehu
Ethiopia
Completed Level One
Statistical Report
New Enrollments
8 enrolled in September
54 enrolled in 2008
Book Assessments
26 in September
292 in 2008
Books Shipped
29 in September
466 in 2008
Cost of books
$770.88 in September
$8,716.51 in 2008
To Contribute By Credit Card, Click Here
Newsletter Archive: Click Here to view archived issues of the Global Leadership News