International Institute For Global Leadership
Issue #80 * August 2008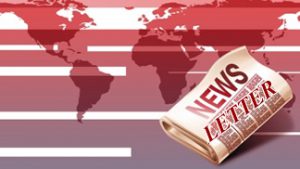 www.global-leadership.com
Asheville, NC. USA
Guest Editorial
The Dangers of Being A Nigerian
Mabadeje Abiodun
www.mabadejeabiodun.vze.com
"No matter who you are, or where you may be, you can do something to change the world for the better." – Dr. Edmond L. Kramer
By divine arrangement I am a Nigerian and so will I remain. Nigeria, I must confess has brought me opportunities. I have found my PLACE – Passion; Love; Ability; Calling; and Energy in this land in spite of the myriad of difficulties and challenges we face as a nation and people. It is the general believe that in this country we do not have a reading culture. But in less than four years I have authored seven motivational books. I am living the life of my dream in Nigeria Some years back, what is today known as the comedy industry in Nigeria was only a figment of the imagination. In the same light, I find myself operating in an emerging industry in this country – Motivational Speaking. However, I have been able to cut a niche for myself in this 'oratorical' sphere of profession so much so that I have begun to share platforms with some of the 'big names' in the industry. Isn't it amazing that when you say to the world "This is who I am," the world steps back for a moment to watch you and when they see your seriousness they finally accept you and re-echo "This is who you are." Today people call me Motivational Speaker.
Considering what you have been reading so far, you might want to say that there is a disparity. I mean how can I be claiming all of these and still say there is a danger in being a Nigerian. What danger is there? Or could I be possibly insinuating that God makes mistakes? Look at the title again. Do you notice it does not say "The Danger of Being CREATED as a Nigerian?" It simply says, "THE DANGER OF BEING A NIGERIAN." Now, this is where the crux of the matter is. I have found out that in Nigeria it is so easy to live a life of mediocrity and remain in obscurity and still have seemingly cogent reasons as excuses. In fact it is so bad that even the society will reason along with you.
Look at it; the government is not providing jobs for graduates. The private sector is not helping matters. For most of us, our parents are not well-to-do; hence don't have connections. I would like to describe this as the Nigerian mentality – a mentality that is always looking for someone else to blame – never taking responsibility. I think it should be drummed into our ears that all of us are primarily responsible for what becomes of us in life. We are the architects of our own destinies. You were born a male but it is your responsibility to become a man. It is natural to grow old but it takes responsibility – determination and commitment to GROW UP.
These are just a few of the excuses we give to back up our lack of desire, determination and discipline to demand change for our lives. You see, God created you on purpose. He made no mistake at all. He knew that Nigeria would be in all this mess at this time and that is why He sent you here at such a time as this.
"There must be a unique and peculiar area in which a person can excel if he looks well enough at himself or herself." – A. Olabode Adeleye
A Chinese proverb says, "There is no need cursing the darkness when you can light a candle." You are the light. You are sent here to set things right. Running out of this country because of the challenges is a denial of destiny. Enough of complaining; it is time to light your candle. Do something with your gift and ideas and watch your life blossom. Do you know that there is a 2025 vision when Nigeria will become the most sought after nation on earth? See, it is not the Americans that will make that vision come through it is you and me – Nigerians.
You have a major role to play. No more excuses. Dump the general, negative mentality and become an agent of and for positive change.
News You Can Use
Philosophers Notes
Philosophers Notes is a digest of 25 of the top personal empowerment books currently on the market. For $167, subscribers can download a six page digest of each book along with a 20 minute MP3 audio. After subscribing to this, I contacted the founder of the program, 34 year old Brian Johnson, who also founded Gaia, (www.gaia.com) an online community of more than 200,000 individuals committed to personal & planetary transformation. I introduced Brian to IIGL and he promptly offered a free subscription to active IIGL students. So far we have had more than a dozen students accept his generous offer. This is just one of many offers that are being made to IIGL students as people learn about our program. You can learn more about Philosophers Notes at http://www.philosophersnotes.com.
The Transformation Course
This is a free course that I recently learned about and shared with students and contributors via our IIGL message board. This is available to anyone without charge, whether or not you are involved with IIGL. Some of our students and contributors immediately launched into this and I have been getting some very good feedback. In the course, students learn about such things as:
* The Infinite Potential Within Every One of Us
* Taking Responsibility for Our Lives
* How Each of Us Makes a Difference
* Principles of Transformation (review of previous lessons)
* Our Core Life Challenges
* Shifting Paradigms
* The Power of Intention and Purpose
* Sacred Sexuality
… plus many many other interesting topics related to personal and planetary transformation. But be forewarned – this course will push your boundaries and force you to think beyond where you are now. But there will be a few of you who will read this course and find something familiar speaking to your heart. For these few, it will help you to remember who you really are, why you are here and what this Earth Experience is really all about. You can learn more about the course by going to www.transformationteam.net
IIGL Annual Contributors Meeting
IIGL's annual Contributor meeting was held at Mountain Light Sanctuary outside of Asheville, NC on July 6, 2008. Seventeen contributors attended. The meeting focused on the contributors getting to know one another, including why they choose to contribute to IIGL. In addition, a brief financial report was given, as well as an update on the Spanish Division obtaining the necessary status to receive their own donations and become independent. Rose Mbugua, an IIGL student from Kenya sent a knitted poncho that the contributors decided to raffle with the proceeds given to IIGL in Roses' name. Rose recently started her own business in knitting ponchos. $60 was collected and then donated to IIGL. Next, three new IIGL contributors discussed the possibility of starting a new division of IIGL in the USA focusing on distressed youth. There was a lot of positive discussion regarding the possibility. Finally, there was a brief discussion on the global picture. The meeting was adjourned at 6:30pm.
New Students
We are very pleased to welcome two new students during the month of July. They are both young women, one from Botswana and the other from Uganda.
Thato Koogotsitse (Botswana)
I am 22 years old and currently a student at the university of Botswana doing bachelor of finance. My family includes my mother and sister who is 10 years old. it's a family of women. I'm actively involved in a number of organizations. Including theYouth Alliance for Leadership Development (YALDA) in which I'm serving as the assistant executive director in my country, and a local university organization called Finance society started by finance students with the intention of opening opportunities for finance students in the corporate world, building relationships with the work environment and I'm currently serving as the treasurer for this particular organization. I am an intern with Grant Thornton, one of the top international auditing & accounting firms, to get an idea on how the corporate world operates & to prepare myself for after I graduate. I am also a member of Junior Achievement Botswana an organization to help young entrepreneurs to develop their skills for future success. My all time favorite movie is in pursuit of happiness starring Will Smith and his son, its one movie that I can't get enough of because I believe it reflects most of the values important in our lives which are love, family especially looking at the situation in Botswana where it is very rare to find a man raising a child alone but a common thing to find a woman raising children by herself and most importantly perseverance it was important for me the first time I watched it at a time when I was so close to giving up a lot of things because I was facing a lot of challenges and didn't seem like I was getting any closer to the light at the end of the tunnel and it gave me the hope that if I keep going I 'will succeed.
Noline Kirabo Mulongo (Uganda)
I am a 25 year old Ungandan. My husband, George, works with Barclays Bank in Uganda. We don't have children yet but hope to in the future. I work with an NGO in my country called "Empower Children and Communities against Abuse." I am a psychosocial program officer.I have a deep passion for leadership and public speaking is one of my strengths.. I have volunteered in church as a youth leader in the past and my passion was helping other youth live a purposeful life. I also have a desire to organise women into groups where we can sharpen one another and to better each other. I belive in people living to their full potential. I belive this kind of training is timely for and very relevant.
What Our Students Are Saying
Noeline Kirabo Mulongo (Uganda)
The ideas in this book (As A Man Thinketh) are going to help me so much in mentoring and nurturing other people. I am going to share the knowledge I acquire so that many people are going to be blessed, happy, live and plan better lives through positive thinking. I am very excited about this course because it is already making tremendous differences in my life. I am already sharing this particular book with those around me and challenging them to act upon it not simply read it. Its just a matter of time and our dreams will be realities.
As a child counselor and facilitator, I intend to pass on this knowledge to these young people that I work with and in so doing lay a firm foundation in these leaders of tomorrow. If children can master the art of positive thinking at a tender or teenage age then they are bound to become great men and women of influence in future. This is exactly what the world needs. When many of our young poeple are wasting lots of time sitting before television and listening to music, I have purposed to nurture those in my care to be responsible citizens and it starts now! Instill in them a reading culture, challenge their minds to think critically and creatively. This knowledge is a key for me to challenge these young peopl and to provoke them to aim for the highest mark in all that they set their hearts to do. As a women's group facilitator, I intend to share this information with the groups that I facilitate. Women many times look down on themselves and choose to aim for the lowest mark in life but as they change their thought patterns, they will discover great and amaizing potentials in themselves. This knowledge is one of the tools that am going to equip them with. The book has been so timely for me because I have been looking for some answers and it has unlocked with a deep well of revelation and inspiration. I am sure that my life is not going to remain the same, I have decided to make this book a must have in my hand bag because I need to remind myself from time to time. Thanks!
What Our Students Are Reading
Developing The Leaders Around You:
How to Help Others Reach T heir Full Potential
John C. Maxwell
Few of us are natural-born leaders, according to John C. Maxwell, author of Developing the Leader Within You. Fortunately though, "the traits that are the raw material of leadership can be acquired," he promises. "Link them up with desire and nothing can keep you from becoming a leader. This book will supply the leadership principles. You must supply the desire." True to his words, Maxwell offers a detailed and inspiring primer on becoming a leader. Maxwell debunks the myth that strong leaders must have big egos and spend all their time harnessing personal power. Instead, he elevates leadership to a spiritual act of service: "The growth and development of people is the highest calling of leadership."
What Our Students Are Doing
Many of our IIGL students are giving leadership to projects designed to serve their community or to various entrepreneurial endeavors. Here are some examples:
Global Leadership Development Association
Founded by Pius Oluwatosin Reis (Nigeria)
www.global-leadership.org
GLDA is an acronym for Global Leadership Development Association, a youth focused not-for-profit organization that seeks to empower youths between the ages of 18-30 years, and youth-led organizations in Africa, to activate and develop their leadership abilities, and maximize their potentials. GLDA builds future African leaders through effective leadership programmes that empower and inspire change. Our leadership programmes empower youths to become proactive and to make informed decisions in both personal and public lives. You may contact me at payee2002ng@yahoo.com
En-route Success Unlimited™
Founded by Solomon O'chucks Nwokoro (Nigeria)
www.enroutesuccessunlimited.blogspot.com
My mission is to deliver cutting edge information that will help you take your life from where it is now to where you would want it to be. En-route Success Unlimited™ is an organization designed to motivate and inspire people to maximize their God given potentials. We execute our mission by sending e-motivational news letters to over 500 subscribers globally, and also through seminars and training sessions in churches, schools, sport clubs and cooperate organizations. We believe that everybody has the potentials of becoming a genius so we help people discover their greatest potentials through counseling, training and coaching sessions. Our concept and mission statement is anchored in the belief that "Success is Unlimited™" and that forms the basis of our philosophy. My book: PRINCIPLES OF UNLIMITED SUCCESS. Is currently vailable at 13 locations throughout Nigeria. You can contact me at solomonn@crinigeria.com
Unlimited Internet Wealth
Founded by Kenneth Omeruo (Nigeria)
www.netbizsolutionsng.com
My name is Kenneth Omeruo. I'm an Internet marketing consultant and columnist. I have written several articles printed and published both online and offline and own one of the largest online forums on GSM issues here in Nigeria. My forum boasts of an audience of over 15,000 people. These subscribers joined my websites because they need more information on phones, connectivity and the Internet. Having my own forum has helped me to realize that money can truly be made legitimately from the Internet. It has proven true for me and for thousands of millionaires who have gained financial freedom via the Internet. Many people believe that anything that promises money making online is a scam. There are scams, yes. But there are also many legitimate businesses. The Internet is an economy of its own and offers an inexhaustible supply of information on different areas of human endeavour. Money making, romance, lifestyle, religion, politics, fraud, and an endless array of topics, issues, subjects, and niches. I have recently published an e-book entitled Creating Unlimited Internet Wealth which is available at my website. You can contact me directly at kenneth@gsmusersforum.com
What Our Donors Are Saying
Lily Ann (USA/NC)
It is my belief that supporting IIGL is the greatest investment that anyone can make. Contributing financially provides books to students and young adults that they might otherwise never have the opportunity to read. These books provide the readers with insight into principle centered leadership, prosperity and abundance consciousness, unlimited potentials, self help tools, self realization, social entrepreneurship and so much more. The second blessing of the investment in IIGL is to become a mentor to one or more students. This is truly a life changing experience, both for the student and for the mentor. It is thrilling to read the students assessments of the books they have read and of the insights and knowledge that they have gleaned from this vast wealth of information, not to mention the profound insights and experiences that they move through. It is informative and eye opening to learn about the student's country, their belief systems, diet, culture, and educational opportunities.
Thanks!
We extend a special thanks to the following 32 individuals and/or organizations from six countries who contributed to IIGL during July. Their ongoing support makes this work possible.
Deb Silver (Israel)
Gillian Kean (UK)
Edmee DiPauli (UK)
Julian Murphy (UK)
Lale Eterm (Turkey)
Rose Mbugua (Kenya)
Mark Mazadu (Nigeria)
Afere Lawrence (Nigeria)
Pius Oluwatosin Reis (Nigeria)
Lily Ann (USA/NC)
Deb Rosen (USA/WI)
Helen Baker (USA/SC)
Judith Royer (USA/SD)
Margie Tice (USA/NC)
Janis Thayer (USA/NC)
Andras Nevai (USA/AZ)
Corine Wilson (USA/FL)
Hope Gorman (USA/MN)
Naomi Stauber (USA/CA)
Lynne Murguia (USA/AZ)
Jesse Syverson (USA/WA)
Randa El Sharif (USA/WI)
Anneliese Weiss (USA/FL)
Julie Loosbrock (USA/WI)
Anderson Hewitt (USA/GA)
Gregory Burazer (USA/NC)
Kathleen Oweegon (USA/NM)
Rommy Banaszczyk (USA/AZ)
Michael Lightweaver (USA/NC)
Wanda Gail Campbell (USA/AL)
Janae & Barry Weinhold (USA/NC)
Make A Difference In The World!
You can make a lasting difference now by investing in the future of young heart-centered leaders throughout the world who will soon be making critical decisions that will determine the future of humanity and the planet. How? By becoming an active partner in this work with your financial contribution. We are supported by people like you; people who believe that it's more important to light a candle, however small, than to curse the darkness. We welcome contributions in any amount, however small, because this isn't just about money. It's also about energy and connection.
Checks on US banks, payable to the International Institute For Global Leadership, can be mailed to PO Box 18909, Asheville, NC. 28814. Contributions may also be made by credit card. Contributions are tax deductible under the 501(c)3 tax codes of the United States Internal Revenue Service.
Student Progress
We had 23 students from 15 countries complete a total of 36 books in July. These students were from Botswana, Brazil, Cameroon, Cote d'Ivoire, Ecuador, Mali, Nepal, Niger, Nigeria, Senegal, South Africa, Uganda, USA, Venezuela, Zimbabwe
English Division
Thato Koogotsitse (Botswana)
As A Man Thinketh
Jonathan Livingston Seagull
Cesar Salvater (Brazil)
The New Dynamics of Winning
Success Through Positive Mental Attitude
Kishor Bajracharya (Nepal)
Ask and It Is Given
Ageless Body, Timeless Mind
The Book Of Agreements
True Prosperity
Afere Lawrence (Nigeria)
True Prosperity
Solomon O'chucks Nwokoro (Nigeria)
Goal Setting 101
The Law Of Attraction
Francis Abayomi (Nigeria)
Your Sacred Self
Okewole Akinyemi (Nigeria)
PsychoCybernetics
Success Through Positive Mental Attitude
Obinna Ezeji (Nigeria)
Success Through Positive Mental Attitude
The New Dynamics Of Winning
Paul Adedayo (Nigeria)
Unlimited Power
Iziomoh Bbidemi Felix (Nigeria)
True Prosperity
How To Make Collaboration Work
Why People Don't Heal & How They Can
Olita Talent Nyathi (South Africa)
Leadership For Dummies
Noeline Kirabo Mulongo (Uganda)
As A Man Thinketh
Jonathan Livingston Seagull
Simbarashe Mudhokwani (Zimbabwe)
PsychoCybernetics
French Division
Guy M. Yamdjeu (Cameroon)
Sagesse africaine…
Oser, Thérapie de la confiance en soi
Eugene Koffi (Cote d'Ivoire)
Les Présents de Eykis
Gwladys Moro (Cote d'Ivoire)
Les Dix Secrets de la Paix Intérieure\
Ousmane Bamba (Mali)
Pouvoir Illimité
Yacouba Berthe (Mali)
Attitude d'un Gagnant
Leadership 101
Seyni B. Gagara (Niger)
Les Dix Secrets de la Paix Intérieure
William Diedhiou (Senegal)
Manuel de la CNV
Spanish Division
Mayra Blanci (Venezuela)
Instant Leadership
Arturo Aigaje (Ecuador)
Develop The Leader Within
Carolina Collins (USA)
Awaken The Giant Within
Graduates
The following students completed one level of study during July
Francis Abayomi
Nigeria
Completed Level One
Kishor Bajracharya
Nepal
Completed Level Five
Felix Iziomoh
Nigeria
Completed Level Five
Olita Talent Nyathi
South Africa
Completed Level Two
Statistical Report
New Enrollments
3 enrolled in July
40 enrolled in 2008
Book Assessments
36 in July
236 in 2008
Books Shipped
35 in July
396 in 2008
Cost of books
$898.36 in July
$7,191.27 in 2008
To Contribute By Credit Card, Click Here
Newsletter Archive: Click Here to view archived issues of the Global Leadership News