International Institute For Global Leadership
Issue #75 * March 2008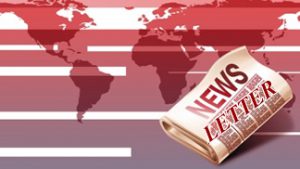 www.global-leadership.com
Asheville, NC. USA
Guest Editorial
The Power Of Intention
By Kenny Kehnde Agunloye
United Arab Emirates
The mind, if allowed, can make a heaven of hell, and a hell of heaven, depending on whichever option you choose. One thing is clear, "you can if you think you can". This is because man is what he believes.
Before now, I believe that intention is having a goal in mind and moving along with full determination to achieve it. This is just an individual "will" produced by ego. Rather intention is that powerful invisible source energy that has been there before conception. It is not the things you do, but rather a force that exist in the universe as an invisible field of energy. You only need to reconnect to the source i.e. turn inward and beckon to it, and it will come to you and set up your path for attainment.
In January 2007, I moved from Nigeria into Dubai, after selling all I had including my matrimonial bed! In Nigeria, I dreamt that if I can get to a beautiful place like Dubai, I can be intoxicated with beauty and loose my sadness and problems. I packed my boxes, embrace my family, and embark on the journey. At last I found myself in Dubai, and to my greatest surprise, there beside is that same fact, the sad self, unrelenting, and the same thing I fled from in Nigeria. Lesson number one for me is that, fleeing your physical surrounding is a futile exercise because where ever you go, you are still there. "Remember it is still the same "you" until you change the "you'.
To cut a long story short, I got a job as Business Development Executive with a freight forwarding company here in Dubai. I was a bit skeptical about the job due to stories I have heard from my fellow Africans that it is very difficult if not completely impossible for African sales executive to perform and deliver in U.A.E. This is due to the dominance of the Asians who have formed themselves into a cartel of solidarity within the U.A.E. economy.
My company hates reading or listening to reports that emanates from this petty angle of sentiments. You either perform or you are shown the way out.
Following the advice of Wayne Dyer, one of the IIGL authors, I started redirecting my focus towards my higher spiritual energy. I moved away from the ego dominated body of belief that as an African I am different from others. I now see myself as someone who can learn from them. If they are connecting to themselves as Asians to create their market, I can equally create my own market by connecting to Africans. I want you to know that everything, which includes your thoughts, has an energy frequency that can be calibrated to determine whether it will strengthen you or weaken you. When you find yourself either thinking in low energy ways, or immersed in low, weakening energy, resolve to bring a higher vibration to the presence of that debilitating situation. View these obstacles as opportunities to circulate the power of unbending intent.
If you build they will come. Once you commit yourself to matching up with field of intention, everything you desire or need to fulfill your personal intention will appear. As I remained connected to my higher energy of intention, never allowing negative vibrations from my fellow Africans to stop me from moving on to develop the African market, airlines started showing up, courier services came dropping their cards, freight consignors started asking for my shipment rate and transit time. Clearing agents started coming to register and consolidate their positions as our agents in Africa. The moment you commit yourself, providence will equally move. All sorts of things occur to help you that would never otherwise have occurred. I have made a somersault into inconceivable, with faith and trust in the universal mind of intention, and the right people have started arriving in my life on schedule. The only thing am doing now is getting ready to receive them.
Meet Our New Students
We are very pleased to welcome five new students during the month of February. They are: Vivian Brandespim (Brazil), Adebayo K. Samuels (Nigeria), Pius Oluwatosin Reis (Nigeria), Tendai Chakupa (Zimbabwe) & Simbarashe Mudhokwani (Zimbabwe)
New Students
Vivian Brandespim (Brazil)
I really like learning foreign languages. I speak Spanish, English an a bit of French (I am learning it) and I intent to learn more 76, including Arabic that for me it is incredible how they talk and write, too different of Portuguese, Chinese, many African languages, Japanese and other ones.
My dream is to became a diplomat, because of in this profession I have to study a lot and subjects that I love like Brazil History, General History, Economy, Geography, International Law, International Politics, Brazilian Literature and how many languages I speak it is wonderful for me and what I like so much is travel around the world.
I love traveling to Araguaia river, localized in Goias, Brazil, every July. It is an important place for me because I go there since I was six, so I have a beautiful link with this part of nature. I feel very stressed at this time because of College an job, so there I can relax, having contact with nature, river, sand, sun, animals, pure air, good songs, meeting interesting people. During the day the best thing to do is look the river flowing, listening good songs, drinking much water, talking. During the night it is pretty good dancing a lot.
I really love reading books. It is my favorite hobby, that is because I study Letters at university, I have to read many books but I enjoy a lot doing it. I learnt to love Literature. The first book I read and I liked so much was Ramsey when I was a teenager. When I was in high school I read many books of Brazilian Romantics like Machado de Assis, Jose de Alencar and others. I also read Cora Coralina, a goiana writer. When I start College, I could know the Classical Literature from many parts of the world. I enjoyed a lot reading Odyssey and many genres of this time of Greece, Edipo king, Lisistrata and other ones. I loved so much when I knew Virginia Woolf, for me a perfect writer of Conscientious flux. Decameron is a perfect book by Boccaccio, Moliere is really interesting and many other writes.
I like so much going to the movies. One I loved was Zuzu Angel, that says about Brazilian`s Dictature, a theme I am interested very much. I also like Comedies, Love Stories like Pretty Woman, War movies and many others.
I wrote last year, helped by a wonderful teacher of Literature I have, an article analyzing where the characters of Mrs. Dalloway walk in London and what they remember about their past in a farm when they were teenagers. I will present this project to the College I study, students and teachers. I am anxious for that.
I worked for two years teaching English to beginner students, children, teenagers and adults. It was an interesting occupation. Now I am dedicating only for university.
I have a little family that I love. I share rooms with my mother, my grandmother and my uncle. I do not have many uncles, aunts or cousins.
Adebayo K. Samuels (Nigeria)
My names are Adebayo kehinde Samuels, my native name is Anawunreyi meaning the popular one. Anawunreyi, seeing more than others see, wearing a look that saintly seems he hate the most those things others love. Others beauty are not his, ever looking higher, he loves solitute. What manner of man is he that hes here and yet not here?
Born on 25th of August in Lagos, Nigeria, i attended ideal primary school and then ilupeju grammar school wanting to be a pilot and wanting to be a lawyer-confused as every african child. I graduated studying Fine and Applied Arts. As an empowered Visual Artist, i see the need to join the world campaign for development and teach Art skills for economic emancipation to youths in Nigerian rural communities. From these i derive joy and I envision greatness and I look forward to being ANAWUNREYI.
Pius Oluwatosin Reis (Nigeria)
My name is Pius Oluwatosin Reis; I hail from Lagos State Nigeria. I am the first of three children and currently a final year Law student at the University of Jos, Plateau State.
I have special interest in Youth development and leadership, and community development. I have worked actively with some youth organizations in my community and have served in various leadership capacities from being a President to being a volunteer in many youth organizations to bring change and demonstrate youth responsibility in my community.
I am the Executive Director of Global Leadership Development Association (GLDA) a youth-focused not-for-profit organization that helps youths maximize their potentials through Leadership Development.
I am a project developer and have developed projects that have demonstrated that youths can lead change. I am the founder and state coordinator of TEAM X, a coalition of youths and youth-led organizations working to achieve the Millennium Development Goals.
My hubbies include reading biographies of world leaders and world changers, making new friends, traveling, motivating people and engaging in meaningful discussions, I also enjoy playing football, bodybuilding, mountain climbing and writing poems. I love challenges and very adventurous, my personal motivation quote in life is "A mans limitation is where his imagination puts it".
I love reading motivational books and my favorite books are Reach for the Stars (Bill Newman), Though Times Never Last, Though People Do (Robert Schuller), Think and Grow Rich with Peace of Mind (Napoleon Hill), and Developing the Leader within You (John C. Maxwell). My favorite movies are best sellers.
My dream is to work at the United Nations; I have a personal goal to read a total of one thousand books by 2020. Have a foundation that would provide financial assistance to young entrepreneurs in Africa, and to write some books. I also want to be a motivational speaker and build a career as a social entrepreneur.
Tendai Chakupa (Zimbabwe)
I am a 25 aged married woman and a born again Christian. I have completed a Bsc Honors degree in Environmental Studies and currently am studying towards an Executive Certificate in HIV/AIDS Strategic Project Management and a Certificate in Monitoring and Evaluation with the University of Zimbabwe. I am carrying out a review of HIV/AIDS workplace policy for a particular company in Zimbabwe.
I enjoy watching sports like cricket and soccer but one of my major weaknesses is that I get too emotional and I hate loosing. I normally do not finish watching whenever I perceive a defeat of the team I support. I usually sympathize with losing teams considering time and effort they would have put in planning and practice.
Apart from watching sport I love nature, everything that forms part of nature in its balanced state gives me joy. Sightseeing is one of my favorite activities that can occupy much of my recreational time. It is really refreshing watching every form of life and non living forms in their natural state. It is just amazing watching a waterfall, a thick forest, a variety creeping creatures. In Zimbabwe we have such places as the Inyanga, Victoria Falls among others. However am yet to get to most of the places.
I do not have a wide readership but I like motivational books, after reading a book entitled Purpose Driven Life by Rick Warren I discovered I needed to get more of such books that may help me fulfill my purpose on earth. I am a very fast reader and I easily grasp concepts, which have been one of my major strengths throughout my educational life. Television is not my favorite source of entertainment, I would rather spend the whole day surfing the internet. The major advantage being that you can communicate through the internet, it offers two way communications. I want to be heard and I prefer being responded to.
My family is one typical of most old African families, we are 13 in my family and I am the 12th, there are 6 boys and 7 girls. My father is in his late 80s and he is a treasure to the family. My mother died when I was 8 so I grew up as a part orphan you know how influential mothers are. I do not want to talk much about my background all I want is to change lives through my testimony. I have a dream that one day I will be able to help those in such situations. There is a lot of under consideration of the needs of orphans in the world today. They need more than just food, shelter, and love. Orphans need great empowerment and motivation for them to be who they were made to be. The world today does not consider orphans in all areas of life. It hurts me every time I think how such people are surviving. There is always something missing for an orphan.
I am always thankful to the people who took care of me to where I am today but I fill I have not yet started pursuing my dream and sometimes the task looks so enormous because right now I do not have what it takes to be such a champion. However I feel one day I will be able to fulfill my dreams. It takes a champion, a leader to effect any form of change. It is my wish that one day I will make someone smile from the heart. However a lot of personality and character development has to take place in my life allow me to admit that in this profile.
I was never much of a leader in my life partly because I was never confident with myself and that could even be noticed from the way a walk and handle things. I started taking leadership positions when I was at the University but I was not a champion. I was a treasurer for University Geography and Environmental Society club and a Secretary for my Church group on Campus. However that is when I realized I could make things happen in life.
Simbarashe Mudhokwani (Zimbabwe)
My name is Simbarashe Mudhokwani born in a family of three. Out of the three there are two girls and one boy. The only boy is me and my second sister is now married and had been blessed with two twin brothers. The youngest sister is getting into grade five.
We grew up in the rural area called Mhondoro Ngezi which is located in the Mashonaland West province in Zimbabwe. the unfortunate and unforgettable event was the death of my mother on the 07 February 2006 and this marks the seperation of togetherness of our family. However we love each other and we unite in everything that we do and become one.
Currently l am doing BA African languages and culture Honors Degree at Midlands State University here in Zimbabwe and I am finishing on 31 July 2009. At the moment (l am in my third year). The program encompasses four main dimensions which are Literature, Languages, Culture and Communication. It is through this course which facilited me to get into an NGO CFoZT as an intern under the programmes department. The organisation in the year 2007 had one hundred and forty projects which it funded in a zeal to promote arts and culture in Zimbabwe. Currently l am one of the monitors of the organisation. l have been around the country's ten provinces monitoring artists and assisting in data collection, evaluating, commenting and suggesting on the works the artists.
I have been the secretary general for the culture society at Midlands State University in Zimbabwe.2005-2006 l was a student representative member of the department of African Languages and Culture.
l hope to mold my degree programme such that it enters into the first class. ln my life l dream to became a good leader & a successful business person. If opportunity allows l liked assisting the disadvantaged, meaning the poor, the blind, the widows and the orphans.
I am gratified in learning the cultures of different people and different countries and states. Researching and traveling into the areas outside my communities. Knowing the histories and development of most governments of the world. To know the development of certain phenomenons, for example to know the way in which theatre come to development and how it has changed from the greek speaking origins, the changes that it passed through up until it reached to this date. Knowing the survival means of creatures and animals in their natural environments,.for example to know on the communication ways of the birds. The culture of communication which exist in the communies of monkeys. The ways ants extract and share their food. All these are some of my personal intests.
I enjoy reading books that reveal people's cultures and those that convey real life experiences of the people. The social setup up of communities can not be well understood and observed unless if one reads the books which are written by people who have history and experience with their communities, so visiting literary shrines reveals leadership and oppression of the people, so l enjoy reading the books written by patriots and liberalists ,for example those from Ngugi Wathiongo and Chinia Achebe if it is from an African set up. On other books and subjects l find myself comfortable and happy in reading Geography and other related material. More so philosophical material I enjoy reading it.
l like watching comedy movies and documentaries the funniest movie l have watched and interest me is American pie 4 and Little man
In traveling for the rest of my life l have been in my own country only but however i have a zeal to travel to different nations. Within Zimbabwe l have managed to travel and know almost 3/4 of the whole country. But my dream coutry is Netherlands, Denmark or Sweden l just liked going to these places but i have no reason why l want to go there
What Our Students Are Doing
Pies Reis (Nigeria)
GLDA is an acronym for GLOBAL LEADERSHIP DEVELOPMENT ASSOCIATION, a youth-focused not for profit organization that seeks to empower youths between the ages of 18-30 years, and youth-led organizations in Nigeria, and Africa maximize their potentials to live proactive and productive lives to make informed decisions in both personal and public lives through leadership development.
Our Mission is to provide a plat-form that will facilitate youth leadership development with a commitment to a life of service to humanity, learning, self realization and fulfillment. We are committed to helping youths discover their purpose in life and have the self esteem to actualize that purpose. We help our participants develop a PGP (PERSONAL GROWTH PLAN) and help them develop based on their growth plan, we work with them for a period of 3months. Currently we have a programme called REACH 4 THE STARS it helps students in secondary schools who are not doing too well academically, we challenge them to REACH 4 THE STARS and be among the 10 best students in their class. I am so excited with the results we are getting. We are sticking to only this programme because we want results, but we still intend to organize seminars and workshops during the year.
What Our Students Are Reading
The Power Of Failure
27 Ways To Turn Life's Setbacks Into Success
By Charles Manz
Failure is one of the most dreaded words in the English language. The very idea of failing is enough to stop most people in their tracks. It can cause the majority to simply pack up, turn around and retreat without even trying. Yet it is through seeming failure that most of life's greatest successes are achieved. The Power of Failure is designed to provide simple yet profound ways to turn what appear to be failures into successes. It contains practical prescriptions for successfully meeting some of life's most common setbacks. The lessons of this book can help us all find the opportunities that are just waiting to be discovered in the challenges we face every day. This book is about failure, but failure in a whole new light. It is about how to Fail To Succeed.
What Our Donors Are Saying
Dr. David K. Banner
Prof. of Ethical Leadership, Viterbo University (USA/WI)
I support IIGL because there is a dearth of enlightened leadership on the planet right now and the need is especially pressing the so-called Third World countries. We cannot depend on the largesse of the wealthier nations as push comes to shove. We need people in their own communities to rise up, energize and catalyze their communities into sustainable, yet abundant lifestyles. It CAN be done, but we need leaders that know who they ARE and can express the beauty of their Spirit into whatever circumstance they find themselves in. IIGL provides the catalyst to make this happen and that is why I support their work!
Thanks!
We extend a special thanks to the following 26 individuals and/or organizations which contributed to IIGL during February. Their ongoing support makes this work possible.
NathalieBastien (Canada)
Deb Silver (Israel)
Nahla Rifai (Jordan)
Rashmi Singh (Philippines)
Lale Eterm (Turkey)
Kirsten Bowlwig (UK)
Wanda Gail Campbell (USA/AL)
Lynne Murguia (USA/AZ)
Rommy Banaszczyk (USA/AZ)
Virginia Essene (USA/CA)
Naomi Stauber (USA/CA)
Corine Wilson (USA/FL)
Anneliese Weiss (USA/FL)
Corine Wilson (USA/FL)
Hope Gorman (USA/MN)
Margie Tice (USA/NC)
Michael Lightweaver (USA/NC)
Janis Thayer (USA/NC)
Lily Ann (USA/NC)
Janae & Barry Weinhold (USA/NC)
Kathleen Oweegon (USA/NM)
Allen Goodman (USA/PA)
Melissa Stratton (USA/PA)
Judith Royer (USA/SD)
Julie Loosbrock (USA/WI)
Deb Rosen (USA/WI)
Make A Difference In The World!
You can make a lasting difference now by investing in the future of young heart-centered leaders throughout the world who will soon be making critical decisions that will determine the future of humanity and the planet. How? By becoming an active partner in this work with your financial contribution. We are supported by people like you; people who believe that it's more important to light a candle, however small, than to curse the darkness. We welcome contributions in any amount, however small, because this isn't just about money. It's also about energy and connection.
Checks on US banks, payable to the International Institute For Global Leadership, can be mailed to PO Box 18909, Asheville, NC. 28814. Contributions may also be made by credit card. Contributions are tax deductible under the 501(c)3 tax codes of the United States Internal Revenue Service.
http://www.
Our Mission
The International Institute For Global Leadership is a tuition-free, internet-based education program which provides a curriculum in consciousness designed to prepare students to become personally empowered, consciously aware, high-integrity and heart-centered leaders in their communities and the world. The study program is open to participants of any age and from anywhere in the world.
Student Progress
We had 21 students from 13 countries complete a total of 34 books in February. These students were from Algeria, Belgium, Brazil, Chile, Cote d' Ivore, Kenya, Mali, Nigeria, South Africa United Arab Emirates, USA & Venezuela.
English Division
Mohamed Hamid (Algeria)
The New Dynamics Of Wininng
The Keys To Success
Silvio Brandespim (Brazil)
Non-Violent Communication
Vivian Brandespim (Brazil)
Jonathan Livingston Seagull
As A Man Thinketh
Roger Yomba Ngue (Cote d'Ivorie)
The Money Changers
Bikundo Onyari (Kenya)
Non-Violent Communication
Rose Mbuga (Kenya)
Goal Mapping
Adebayo K. Samuels (Nigeria)
Jonathan Livingston Seagull
As A Man Thinketh
Francis Abayomi (Nigeria)
PsychoCybernetics
Kekeje Efeturi Charles (Nigeria)
The Power Of Intention
Non-Violent Communication
Solomon O'chucks Nwokoro (Nigeria)
Psycho Cybernetics 2000
The New Dynamics Of Winning
Pius Reis (Nigeria)
Jonathan Livingston Seagull
As A Man Thinketh
Olita Talent Nyathi (South Africa)
Goal Magic
Kehinde KI. Agunloye (United Arab Emirates)
Goal Setting 101
The Law Of Attraction
Unlimited Power
Michael Lightweaver (USA)
Real Magic
Tendai Chakupa (Zimbabwe)
Jonathan Livingston Seagull
As A Man Thinketh
Simbarashe Mudhokwani (Zimbabwe)
Jonathan Livingston Seagull
As A Man Thinketh
French Division
Leonard Kabeya M. (Belgium)
As A Man Thinketh
Les pouvoirs du subconscient
Les 10 secrets du succès et de la paix intérieure\
Le chemin vers l'amour
Ousmane Bamba (Mali)
Abracadabra Comment se transformer
Ali Kagone (Burkina Faso)
Six Chapeaux de la Réflexion
Spanish Division
Mayra Blanco (Venezuela)
Create your own luck
Isabel Saal (Chile)
Awaken the Giant Within
Graduates
We are pleased to congratulate the following students who have completed one level of study during the past month.
Kishor Bajracharya (Nepal) Level Four
Iziomoh Felix (Nigeria) Level Five
Roger Yomba (Cote d' Ivore) Level Four
Statistical Report
New Enrollments
7 enrolled in February
16 enrolled in 2008
Book Assessments
32 in February
67 in 2008
Books Shipped
55 in February
149 in 2008
Cost of books
$1,118.05 in February
$2,119.07 in 2008
To Contribute By Credit Card, Click Here
Newsletter Archive: Click Here to view archived issues of the Global Leadership News