International Institute For Global Leadership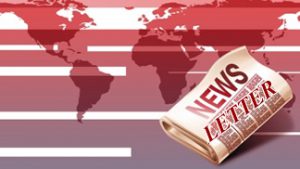 Issue #106 * October, 2010
www.global-leadership.com
Asheville, NC. USA
Guest Editorial
Aiming Above The Rim
By Noeline K Mulongo (Uganda)
It is interesting how we often want to make a score in life without putting in an effort in our aiming. If one is going to make a good shot or score, one must purpose to aim above the rim or else their efforts will come to nothing. As people that are committed to making a difference in our communities and nations, are we living up to the required standards in our personal lives? The things we do on a daily basis when no one seems to be watching is what makes us the history changers that we desire to be. It all begins with a personal devotion coupled with commitment and consistency.
Any successful sports person will tell you that what we see them accomplish on the day of an event is only the climax and a reflection of what they have been doing on a daily basis. What are you doing with your time and energy on a daily basis? Are you daily devoting your time to the things that will help you reach your desired goals and ambition?
The key to success is keeping your goals constantly in mind. When you lose focus of that which you are aiming for, you become aimlessly. Your goals are like the goal post on a football field that you need to constantly focus on for direction. Is your
Are you still on course with your vision or you have lost focus? We all need to stay on course if we are going to bring about change and transformation in the lives of individuals and communities. We ought to be reliable and dependable so as to win the cooperation of the people we seek to work with and serve. Our commitment ought to be unwavering as we embrace the challenges that come with being a pace setter in our areas of influence.
leaders, we must always aim above the rim! (You can contact Noeline at noelinekirabo@yahoo.com)
What Our Students Are Saying
Andrew Kisangala (Uganda)
First and foremost the ideas in these IIGL books are already helping me in my personal life to become a better person. The things that I have learnt I am already applying in my life and will continue to use as stepping stone to better myself. I already feel like I am not the same since I started reading these books. I can say I have started experiencing miracles in some areas of my life and I am reaching for more so this is only the beginning. The principles that I have learnt have also given me a whole new insight on how to deal and approach people on a daily basis. Much of the lessons have got to start with me as an individual and then they will flow through to every aspect of my life so I believe that the lessons are helping me become a better person so to impact my society. The other way I am going to use the lessons learnt is by making them a part of my trainings/ curriculums as a trainer/ facilitator. These lessons are invaluable to any one and yet not every one is able to access them for one reason or the other. Since purpose is all about giving, I believe the purpose for my getting to learn these lessons is so that I can get to share them with other people so this is one of the way I am going to make use of the lessons learnt.
News
IIGL Welcomes New Graduate
IIGL is a self paced study program and for this reason it takes determination and commitment to follow through all of the studies to completion. Completing the seven levels of study requires reading and writing assessments on 35 books and an extensive self assessment and goal setting exercises. In September we were happy to award a non-academic degree in Social Entreprenuership & Leadership Studies to our seventh graduate, Linquist Asiebela from Kenya. Linquist joins our elite group of other graduates which include d Mwaruta (Zimbabwe). You can view Linquists profile here: http://www.
Students In Action
Ntazinda Badege Sam (Rwanda)
www.nouspr.org
Badege is the founder of the National Organization of Users and Survivors of Psychiatry. NOUSPR is a not for profit organization that has been serving the Rwandan community since 2007. NOUSPR serves people dealing with mental disabilities and the aftershocks of Genocide. NOUSPR aims to be a safe place where people come together to share their feelings and experiences that can lead to healing. NOUSPR is committed to developing systems that enable individual users of psychiatry to participate in decisions about the use and monitoring of treatments; Ensuring the right and access to treatment for those in need; Caring, supporting and protecting people whose mental breakdown has rendered them incapable of helping themselves and combating the trauma caused by having been exposed to the Psychiatric Systems currently in place. By making their challenges public NOUSPR members are empowered to lead positive lives. Despite the stigma suffered by those with mental illness, many are vital contributors to the progress of Rwandan families and the society at large. Before NOUSPR there was no platform to raise complaints or give voice to the needs of this important community. NOUSPR's goal is to give people with disabilities control over their lives. This is done through education and working to improve community understanding. The organization is involved in fighting for the human rights of persons with psychosocial disabilities and other disabilities in general. This endeavor is a front line focus. Self help groups have been formed to provide a place for understanding, growth and unity. At the moment there are 26 registered NOUSPR self help groups with approximately 250 individuals. Press releases, TV and radio programs have also increased awareness among Rwandan society. radio programs have also increased awareness among Rwandan society.
Badge enrolled with IIGL in April of 2010 and is currently working on Level One Studies. You can view his profile here: http://www.
What Our Students Are Reading
My Own Worst Enemy: Overcoming The 19 Ways We Defeat Ourselves
By Alan E. Nelson & John C. Maxwell
Some people can't seem to get ahead in life even when they try to improve relationships or situations. Alan Nelson suggests that their setbacks result from attitudes that affect their behaviors, whether they are aware of it or not. My Own Worst Enemy describes nineteen ways people sabotage their lives. Each chapter provides readers with a definition and the dangers of a "behavitude"- behaviors that stem from attitudes-such as guilt, living in the past, and self-sufficiency. Nelson addresses the "why" behind such behavior and offers solutions readers can use to begin changing their lives. Nelson also provides self-assessment sections for readers to estimate their own involvement in self-defeating behavior and discussion questions for group or individual study. This book is for all readers who want to take an honest look at themselves, make changes, and begin living up to their potential. It also appeals to pastors, counselors, and others who help people on their paths to healing.
Valuable Resources for Personal & Planetary Transformation
Leadership Now
www.leadershipnow.com
At LeadershipNow, we want to change the way you think about leadership. It is not about position. Leadership is everybody's business. It is for men, women and children. It is for families, business and communities. Increasingly, people must influence without formal authority. Changing our lives and thinking from where we are. We need people of all ages from all backgrounds to take advantage of the myriad of opportunities that exist to make a difference.
We all possess the capacity for leadership, but only those who cultivate it will ever become truly effective leaders. With the resources provided on this site, we would like to encourage you to develop the leader in you — to become an active participant in shaping your future and the future of others. Life doesn't happen to us, it happens through us. Leaders don't have all of the answers, they know the questions. They create an environment where the questions can be answered. The world needs you to live up to your potential. Imagine yourself leading. Where is your leadership needed … now?
Meet Our New Students
We are please to welcome six new active students this during September. They are from Nigeria, Uganda & Zimbabwe.
Christopher Okey Anakweze (Nigeria)
My name is Christopher Okechukwu Anakweze. I was born on October 18, 1964, to Mr. Samuel Anakweze Omutalu and Mrs. Grace Amaka Anakweze(nee Otue). I hail from Awka, Anambra State, Nigeria. I gained admission to study law in 1986 at University of Nigeria, Nsukka. I graduated and obtained LLB (Hons.) in 1990. I did my National Youth Service from 1990-1991. I enrolled at the Nigerian Law School in 1991, completed my programme in 1992, and earned a BL. I was called to the BAR and admitted as a Barrister and Solicitor of the Supreme Court of Nigeria in 1992. I have been in private practice with interest in commercial practice. I am happily married to Mrs. Courage Anakweze, an Education Consultant. She obtained a B.A. degree in English Language, from Bendel State University, Nigeria, and a Postgraduate Diploma in Education from the University of Nottingham, United Kingdom. We are blessed with two children, Sharon and Allwell.
It has been my earnest desire to be involved in leadership in my country. It is my aspiration to be engaged in partisan politics and occupy an office that will enable me impact positively on the life of the common man. My interest in partisan politics is also driven by the urge to show practitioners by example, that leadership at all material time should be service oriented. In this regard, the only way this can be achievable is by being an active participant. Being a critic from the sideline, from my observation, cannot suffice.
It is the quest for knowledge with respect to qualitative leadership that drove me to enroll for a degree in Political Science at the University of Nigeria, Nsukka. I am awaiting my result. It is this same drive to learn in order to be sufficiently equipped with sound leadership principles that has brought me in contact with the International Institute for Global Leadership. It is my fervent prayer that I will be admitted into the great institute so that I can learn from the fountain of knowledge of leadership masters.
At the risk of sounding immodest, I have read books, books and books! My preference is for political books and biographies. I don't have an iota of interest in romance books. I read newspapers a lot. Watching movies has never been part of my programme. I love listening to news. I will love to travel round the world. At the time being I have not made much travel.
It is apposite to recount an experience I had in my earlier years as an ad hoc electoral staff. It was during the election that ushered in the 2nd term of the 2nd republic in Nigeria. I was in charge of the Voters Register at the polling station assigned to me. It was my responsibility to determine fake and genuine voters. Only genuine voters were of course entitled to cast their votes. A highly placed party official, who arranged fake voters so that his party would have a lead in the constituency, got the shocker of his life. He made juicy offers to me in order to compromise my position. These I all rejected. In his very eyes I turned back hundreds of voters that could have enabled him have the anticipated lead.
Then a lasting and rewarding appreciation! One of the party agents who observed that I was forthright in my duty post during the election sought me out to appreciate me after the election. He came to thank me for an upright conduct. To his surprise, I rejected the offer of appreciation. Suddenly, he looked up and tears welled up in his eyes. Then he poured his heart in prayer for me and declared that God will one day make it possible for my kind to be in leadership position in Nigeria. Chief Albert Ndigwe your expectations will not be cut off.
The prayer from Chief Albert Ndigwe, for me, has been a lasting and rewarding appcreciation. It has always kept my dream alive. I am hopeful that my study at the International Institute for Global leadership will quicken my steps in my success journey toward actualizing my dream. And I am ever desirous of giving back to the society good measures of love and care.
Collins Nwaokocha (Nigeria)
I am a young man with an objective of attaining excellence in life powered by ideas, hard work and absolute faith in God. Born on June 2nd, 1982 in Kwale, Delta State (then Bendel State), Nigeria. I am the first-born of a middle-class family where love and respect is a culture. Education is held in high esteem and compulsory for me and my siblings. This helped in coining an objective which influences all aspects of my life. Right from my childhood till now, this objective has been reflected one way or the other. Of great interest is adding values to others in my little way, because I believe in the power of influence and indispensability of man. Everyman has something to offer when given the chance. I am a silent achiever with a goal of becoming one of the youngest world renowned professor of mechanical engineering. I love travelling because it affords me the opportunity of learning and sharing knowledge. My most favourite book is the Bible – it has answers to all my questions. On the second list are leadership classics – I like tapping from scholarly works on leadership so as to broaden my horizon. Of note are the works of the following great minds – Stephen Covey, Robert Greene, John L. Mason, Dwight L. Johnson, etc. Movies is something else I cherish especially when it comes to relaxation despite my tight schedule. Great flicks I wont forget in a short while are Shakespeare's works, 24 Hours, Desperate Housewives, Prison Break, Leverage, Kyle XY, Weeds, just to mention a few. I love flicks which blends technology, leadership, love, suspense, politics and crime together – which is a reflections of today's world.
Presently, I have a Bachelor's degree in Mechanical Engineering at Olabisi Onabanjo University and currently running a Master's degree program in Mechanical Engineering at the University of Agriculture, Abeokuta, Nigeria. Upon graduation, God helping me I'll enrol for a PhD preferably outside Nigeria, either in USA or UK so as to enable me have better exposure and global relevance. During my undergraduate days, I served as the class governor for the last two session of my degree program. I also served as a member of the Constitution drafting committee for the departmental association – Association of Mechanical Engineering Student (AMES). Also served as the pioneer Honourable Speaker of the legislative arm of AMES. This position was most challenging in my short political career as a student. The drafted constitution which I was part of had series of challenges and test – but in all I weathered the storm leaving a sound blueprint behind. I also served as the President for my church's student fellowship for two years during my undergraduate days. This was done with full passion because right from my teen I've been tutored to lead my colleagues in the children church.
For me, leadership is inborn and a passion. Lately, I am sharpening my skills for writing. My first technical write-up for my Bachelor's degree thesis was published in Romania in 2008. Current research works are awaiting publication with some international journal outfits in USA, Malaysia and Romania. I also want to widen my horizon and that's why am interested in participating in the Institute's study program so as to learn how to gain greater control over life by understanding the relationship between consciousness and experience, which prepares me for global leadership.
Offor, Kennedy John (Nigeria)
I am a graduate of electrical, electronics and computer engineering. Soon after my graduation in 2002, I found myself captivated in the use of computer. I have been learning and teaching computer to people since 2003. The packages I use frequently and teach include AutoCAD, Matlab, Microsoft Word, Excel and PowerPoint. After my one year compulsory National Youth Service Corps in Yenagoa, Bayelsa State Nigeria in 2004 I opened a computer training centre in Yenagoa with only one computer I had when I was in the University. With the help of one Mr Felix Odubo, I was able to pay for an office space. From 2004 to 2006 I increased the number of computers to 15, rented a three bedroom office space with a large warehouse for the computer training business. I was able to give training to 250 people in the use of the above programs with the said period. I also helped the Geography department of Niger Delta University to design an MS Excel template for the computation of student's results.
Right in my University days, I have desired to be a humanitarian. I hated injustice and cheating with passion. It abhors me to see people suffer and intimidated. I had wished I could help students set and meet their goals. In fact, I want to be a leader showing people the way and not standing in their ways. I have always sought to learn and help others learn. I understand that this world and the things in it are ephemeral. One has only few years to spend on this earth and must leave all acquired wealth to people. I am comfortable with my income. It is my desire to contribute to the lives of others that made me to continuously seek for ways to accomplish it. The search led me to International Institute for Global Leadership. My present dreams and goals in life are:
1. To be a God fearing, loving, honest and dedicated Christian father
2. To contribute to the development of youths and humanity in general by establishing a leadership school and computer training school.
3. To defend those who are treated unjustly
4. Establish a company
5. Be an evangelist
6. Study up to PhD in engineering
7. Build and equip a public library
My desires to impact the life of students lead me to take up a job with Anambra State University in 2006. I was actually employed as a computer engineer in the University and attached to electrical/electronic engineering department. Soon after I resumed work at the University I was assigned to teach undergraduate students because of my outstanding performance. As a teacher/lecturer I impacted positively in the life of the students both morally and academically. I was able to convince the department curriculum committee to introduce the teaching of basic computer operation skills (known as Information Technology in Engineering) and the use of computer aided design and drafting packages like AutoCAD and Matlab. I have successfully taught four sets in the use of AutoCAD and Matlab. Because of the success of Information Technology in Engineering in the department, the faculty of Engineering adopted it and I have been teaching it since then.
I am an avid reader, devouring books on self help, good Christian literatures, computer and programming. I spend most of my time reading and researching on the computer. I hardly watch movies but when I do I prefer watching comedy and adventurous movies. My researches have been mainly on how to improve myself and help others. I have been looking for ways to solve the problems in my country. My desire to improve people's life led me to modify the result computation template to automatically calculate students CGPA and transcript using Excel Visual Basic for Applications (VBA). I am also involved in the computerisation of the activities of the University where I work. We are presently in the data conversion stage.
I have been involved in various leadership positions right from my secondary schools. I was the Assistant senior prefect in my secondary school. In the university, I was two time president of Nigeria Federation of Catholic Students. I helped to impact positively on the life of my members. I was also able to source for funds to build a worship centre for the students. During my one year compulsory NYSC, I was elected the President of the National Association of Catholic Corps Members in Bayelsa State. I was also able to impact positively on the life of the Corpers, and helped to build a family house for them. I have always been loved, respected and obeyed by those I have led. It is my desire to learn how to better do it.
I am married and presently have one child. My loving wife has been caring and understanding. She has always given her support to my goals and dreams which I developed before meeting her. With her, I have modified the goals to accommodate her.
Olapado Greatness Oluwafemi (Nigeria)
I am Oladapo Greatness Oluwafemi. I have a great assignment hence the name GREATNESS.I love to influence over 150 million young people positively before i am 40 years of age. I have started already.I am an author,i just finished a book project title How To Employ Your Employer. I also love traveling. I read a lot not all books in the world but books that help my goals and aspirations in life. I am also a warm and dynamic public speaker. I have some awards to my credit. I only have interest in leadership. I have work has youth corp members in Niger State Nigeria where i got an award for my work. Presentlyi write inspirational books. I also teach Leadership Development Studies in Ibadan Oyo State Nigeria. So far my best book ever read is 'Dynamic Law Of Success' by Harvey Day. I am a graduate of Chemistry University of Ilorin, Kwara State Nigeria.
David Rodgers Kintu (Uganda)
My name is David Rogers Kintu. I was born in the eastern part of Uganda the first born in a family of three boys and two girls. We grew up most of the time with our mother after she broke up with my father who later passed on in 1999. I got married to Mariam in may 2006, God blessed us with a son Jeremy two and a half years old and a daughter 6 months old.
My life was characterized by hardships including partially dropping out of school, but later resumed and graduated with a Bachelors of Science with Education, and later did a Post Graduate diploma in Computer Science. I immediately started working at my present work place and I have been promoted from a classroom teacher of Mathematics and Physics to the level of Deputy Head teacher in Charge of Administration to now Head teacher of the same institution.
When I became Head teacher in 2007 at 33, many anticipated that I would fail because I was young for such a big post, but I have managed to steer the institution averaging 800 students per year.
I have enjoyed my work because it gives me chance to inspire young people make a better future for themselves. I am greatly motivated by the fact that the youth are the future of every community or nation, what you see being done and is unpleasing can only be undone by grooming the young people to do better.
As a parent I have also learned that parents have a great role in shaping the future, most of all our presence in the home and the values we pass on to the children are to have far reaching effects to the society. As a teacher I have seen that youth who often struggle in school both socially and academically always have a trace of a missing parent.
My dream therefore is to see stable families with Godly love and care and hence responsible youth and indeed a better nation, because the youth are the future of a nation.
My personal interests are to work on youth projects, I have learnt to use my position as Head teacher to startup some, currently am running a parallel curriculum on Behaviour Change (Behavivour Change Program-BCP) this focuses on issues which are not taught in school. I also have great interest in sports, I greatly excelled in sports in my student days.
I like reading life skills books and inspirational books, I have not traveled much though, iam born again and I pray from a Pentecostal church
Charity Wadzanai Masuka (Zimbabwe)
I am a Zimbabwean Christian lady. I was once married but divorced. I have never thought of remarrying as I have been concentrating on my studies. I completed my Masters Degree in March 2006. I am a guardian to four dependents (not my children) whom I am assisting in education and in their well being. I am currently employed by the Central Bank of Zimbabwe as an Exports Facilitator. I have gained lots of leadership experience with the Central Bank and I believe that enrolling with the International Institute for Global Leadership will further enhance my leadership skills. I am a believer in Christ and my personal interests are being involved in serving God in whatever capacity I can, listening to and sharing the Word of God, and listening to gospel music. My favourite books are Christian books especially those written by Bishop David Oyedepo, Bishop T.D. Jakes, Joyce Meyer and Benny Hinn. My dream is to develop the lives of the less privileged people in the society through assisting them with their education and taking care of their welfare.
Thanks!
We extend a special thanks to the following 21 individuals and/or organizations from six countries who contributed to IIGL during September. Your ongoing support makes this work possible.
Deb Silver (Israel)
Gillian Kean (UK)
Edmee DiPauli (UK)
Nahla Rafai (Jordan)
Mark Mazadu (Nigeria)
Lily Ann (USA/NC)
Deb Rosen (USA/WI)
Margie Tice (USA/NC)
Ron Walker (USA/VA)
Judith Royer (USA/ND)
Dina Kushnir (USA/NY)
Corine Wilson (USA.FL)
David Banner (USA/WI)
Heidi Stewart (USA.NC)
Julie Loosbrock (USA/WI)
John Hornecker (USA/CA)
Lynne Murguia (USA/AZ)
Barbara Mader (USA/NM)
Michael Lightweaver (USA/NC)
Wanda Gail Campbell (USA/AL)
Janae & Barry Weinhold (USA/NC)
Student Progress
We had 18 students from 8 countries complete a total of 29 books in September. These students were from Cameroon, Nigeria, Rwanda, Sudan, South Africa, Uganda , USA & Zimbabwe.
Yieh Odette Gwain (Cameroon)
· Real Magic
· Giant Steps
Joseph Philip Abue (Nigeria)
· How To Make Collaboration Work
Okolie-Alfred Cosmas (Nigeria)
· How To Win Friends & Influence People
Oladapo Greatness Oluwafemi (Nigeria)
· Jonathan Livingston Seagull
· As A Man Thinketh
Offor Kennedy J. (Nigeria)
· Jonathan Livingston Seagull
· As A Man Thinketh
Collins Nwaokocha (Nigeria)
· Jonathan Livingston Seagull
· As A Man Thinketh
Christopher Okey Anakweze (Nigeria)
· Jonathan Livingston Seagull
· As A Man Thinketh
Ugbekile Chuks Friday (Nigeria)
· Keys To Success
· Psycho Cybernetics
· Success Through Positive Mental Attitude
Adedoyin Adedeji (Nigeria)
· Success Through Positive Mental Attitude
Francis Okeny Silvio (Sudan/Norway)
· Leadership for Dummies
Charles Kabera (Rwanda)
· Unlimited Power
· Non-Violent Communication
Olita Talent Nyathi (South Africa)
· The Mediator's Handbook
David Rogers Kintu (Uganda)
· Jonathan Livingston Seagull
· As A Man Thinketh
Andrew Kisangala (Uganda)
· The Power of Intnetion
· Unlimited Power
Noeline K Mulongo (Uganda)
· Goal Mapping
Lindzee Lindholm (USA)
· Leadership For Dummies
· Non-violent Communication
Charity Masuka (Zimbabwe)
· Jonathan Livingston Seagull
· As A Man Thinketh
Joseph Zvoushoma (Zimbabwe)
· Keys to Success
Graduates
The following student(s) complete one level of study last month:
Linquist Asiebela (Kenya)
Level Seven
Noeline Kirabo Mulungo (Uganda)
Level Two
Statistics
New Enrollments
9 enrolled in September
74 enrolled in 2010
Book Assessments
30 in September
278 in 2010
Books Shipped
12 in September
309 in 2010
Cost of books
$1,266.31 September
$6,792.66 in 2010
To Contribute By Credit Card, Click Here
Newsletter Archive: Click Here to view archived issues of the Global Leadership News