International Institute For Global Leadership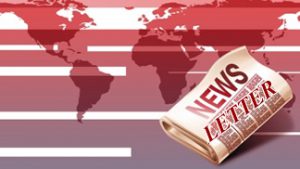 Issue #253 *January 2023
www.global-leadership.com
Asheville, NC USA
Guest Editorial
The Path to Conscious, Co-Creative Leadership
Kathleen Oweegon (USA/OR)
Oweegon@bridgesofpeace.com
We face many challenges in today's world. High among them is the need for more wise, strong, conscious leaders. Many young adults around the world have that potential, but they need education, mentoring, a direction to move in, and the opportunity to implement what they learn. Yet access is limited, especially for those who live in underdeveloped and impoverished countries.
That's where the International Institute for Global Leadership (IIGL) comes in. Their conscious leadership program is available to anyone, anywhere, at no cost. This program has changed the lives of its students, their communities, and countless others who have benefited from the leadership of its students and graduates!
Welcome to "The Path to Conscious, Co-creative Leadership," Episode #101 of Co-creating Peace, a podcast series about conscious communication and conflict transformation. You can listen to it at:
www.buzzprout.com/1554039/11957601
Joining me to talk about this great organization and its impact are IIGL Board President, Vivian Muciri (Kenya) and Executive Director, Deb Rosen.
Highlights include:
IIGL's origin, Mission, program, and how people can get involved as students, donors, and mentors
Vivian's journey through IIGL, its impact on her, and how the project she created for her Level Seven IIGL studies, Vision for Change Foundation, is changing lives in Kenya.
The projects and successes of some IIGL graduates:
Felix Iziomoh, Nigeria – ICLNG; Book: "Goal Mapping: 7 Simple Steps to Fulfilling Your Dreams"
Lawrence Afere, Nigeria – Springboard Entrepreneurship Development Initiative
Noeline Kirabo Mulongo, Uganda – Kyusa
Ethelbert Obinna Umeh, Nigeria – One Million Leaders Africa (co-founder)
Learn more about IIGL, and how you can support the program and its students at global-leadership.com, or contact Deb Rosen at: iigl.globalleadership@gmail.com.
Vivian Muciri, an IIGL graduate, and the current President of the Board of Directors, is the Founder and Executive Director of Vision for Change Foundation, which works with youth who have gone through the criminal justice system to help them deter from crime and create decent avenues of livelihood. You can learn more about the Vision for Change Foundation by visiting their website: visionforchangefoundation.org
Deb Rosen has been the IIGL Executive Director since January 2013. Deborah holds a Bachelor's and a Master's degree from the University of Wisconsin- Milwaukee in Organizational Communication with a specialty in Educational Training and Curriculum Design.
(Kathleen hosts the Podcast Co-Creating Peace every week and is a long time IIGL Mentor, Donor and Board Member).
What Others Are Saying
Why I Choose IIGL?
Udeme Idem (Nigeria)
Demsydem08@gmail.com
I joined IIGL at a time when my life was in chaos, I was depressed, angry and disappointed in myself and the world at large, nothing was working in my life and I was in a big mess. Coming in contact with IIGL transformed my life, they change my perspective towards life and changed my mindset, they were able to achieve this through the free books they sent to me to read, these books showed me how I could transform my life and become a change agent in my community. I have grown over the years from this angry person to a result-oriented person and I've gone ahead to mentor a lot of youths in my community. I've had a lot of support and encouragement from IIGL and I've witnessed how they have impacted thousands around the globe including me. Therefore without any reservations, I recommend IIGL as the greatest non-profit of the year.
What are Students are Reading
I am Malala ($5.99)
This is the remarkable tale of a family uprooted by global terrorism, of the fight for girls' education, of a father who, himself a school owner, championed and encouraged his daughter to write and attend school, and of brave parents who have a fierce love for their daughter in a society that prizes sons. I am Malala will make you believe in the power of one person's voice to inspire change in the world.
Students/Graduates In Action
Congratulations to Two IIGL Board Members!
Congratulations to Board Members Emmanuel Iziomoh (Nigeria), easyemann@gmail.com and Cheu Pswarayi (Zimbabwe), cheupswarayi@yahoo.com for great recent accomplishments! Emmanuel who is also an IIGL graduate earned his Master's Degree in Community Development in December! Cheu, who is a current Level Four student and the IIGL Corresponding Secretary was recognized as one of ten 2022 Junior Chamber International of Zimbabwe (JCI) Outstanding Young Persons in December out of 50 plus applicants! Both are outstanding achievements!
Valuable Resources for Personal & Planetary Transformation
Compassionate Listening
Compassionatelistening.org
The Compassionate Listening Project teaches powerful skills for peacemaking. The curriculum for Compassionate Listening grew out of many years of reconciliation work on the ground in Israel and Palestine, beginning in 1991. They adapted their trainings for peace-building in everyday life and began to teach in the U.S. in 1999, and the trainings have continued to develop and grow through their beloved community of facilitators. They offer trainings and workshops worldwide for everyday peace-building. They also offer coaching, mentoring and Facilitator Certification.
News
2022 Holiday Book Drive Results
Thank you to those who participated in our Annual IIGL Holiday Book Drive. We received 13 new donations in December which raised over $1,000 for IIGL! We hope you enjoyed your holiday season and all the best for 2023!
Select The International Institute For Global Leadership on Smile.Amazon.com!
Just a reminder that each time you shop, at no cost to you on Amazon.com, a portion of your purchase can be donated to IIGL. When you shop at smile.amazon.com, you'll find the exact same low prices, vast selection and convenient shopping experience as Amazon.com, with the added bonus that Amazon will donate a portion of the purchase price to IIGL! Share this link: http://smile.amazon.com/ch/56-2443621 and ask your family, employees, and friends to bookmark this link so all their eligible shopping will benefit the International Institute For Global Leadership Inc. Disbursements are made to IIGL on a quarterly basis from Amazon.
IIGL Book Sales Continue…
The IIGL Board of Directors shared that the IIGL book, "Creating Your Path Through Leadership" book sales continue to provide a Royalty payment to IIGL each month. It has also helped new potential donors understand more about IIGL! The book is available both on Kindle and in Paperback on Amazon.com! Check it out! Here's the link: https://www.amazon.com/s/ref=dp_byline_sr_book_1…
Meet Our New Students
There was 1 new student this month.
Francis Maundu Joseph (Kenya)
I am a high school student and will be sitting for my final Kenya national examination next year 2023, then God willingly join university or college, I live with my mother who is a single mother trying all means to see that I have a bright future, in my primary level I was in one of our local primary school called Shadrack Kimalel primary school whereby after successfully completing my primary level I joined high school which I will be done by 2023, I could love to be a doctor to assist people in healthy issues, and also be a servant to deliver services to the needy, where I am today its because of well wishers who made it possible to be in High school today.
To view complete profiles, Click Here
Student Progress
We had 8 students from 4 countries complete a total of 12 books in December. These students were from Kenya, Nigeria, Rwanda and the USA.
Francis Maundu (Kenya)
* As a Man Thinketh
* Jonathan Livingston Seagull
Udeme Idem (Nigeria)
* The 5 Second Rule
Adebayo Christianah Kemi (Nigeria)
* Goal Mapping
Rwinkesha Erasmus (Rwanda)
* Goal Setting 101
Antionette Carter (USA)
* Nonviolent Communication
* The Seven Habits of Highly Effective People
Julius Charles (USA)
* Giant Steps
* How to Win Friends and Influence People
* Nonviolent Communication
Kyle Hemauer (USA)
* PsychoCybernetics
Nick Yates (USA)
* Keys to Success
Graduates
The following student completed one Level or more of Study this month
Rwinkesha Erasmus (Rwanda) completed Level Two
Statistics
New Enrollments
5 enrolled in December
24 enrolled in 2022
Book Assessments
12 in December
130 in 2022
Books Shipped
0 in December
16 in 2022
Cost of Books
$0 in December
$365.97 in 2022
You Make It Possible
We extend a special thanks to the following individuals and/or organizations who contributed to IIGL last month. Your ongoing support makes this work possible.
Deb Silver (Israel)
Pierre Wittmann (Thailand)
Lynne Murguia (USA/AZ) In Blessed Memory
Zach Rosen (USA/IL)
John Hornecker (USA/NC)
Michael Lightweaver (USA/NC)
Margie Tice (USA/NC)
Kathleen Oweegon (USA/OR)
Heidi & Ed Fallone (USA/WI)
Deb Rosen (USA/WI)
Charles Rudolph (USA/WI)
Julie & Mike Walker (USA/WI)
Patrice Zorn (USA/WI)
Make A Difference
Dream Team 22
Please join Dream Team 22 as our goal is to have 22 people contributing $22 per month. We understand that money is energy and that to sustain and build IIGL we need a lot of people pouring their energy into this endeavor on a regular basis. We also know that not everyone can afford to commit $22 a month – especially our students, who live in countries with economies in which this amount can be equal to a weeks' salary. So we are offering two options for those who wish to become a part of the Dream Team. One can commit to a $22 a month contribution or to spending 22 seconds each day holding the vision of IIGL becoming financially sustainable by the end of 2022!
Please join the Dream Team and help us create an energetic foundation to support the transformational work of IIGL! You can really make a difference in the world by making a modest contribution of time or money. To make the $22 a month commitment or a one time donation, click the link below. To become a member of the Dream Team 22 by committing 22 second a day to help us hold the vision, contact Deb for details: drosen2@wi.rr.com
Checks on US banks, payable to the International Institute For Global Leadership, can be mailed to IIGL, 11537 N. Lake Shore Drive, Mequon, WI 53092 USA. Contributions may also be made by credit card by clicking the link below. Contributions are tax deductible under the 501 (c) 3 tax code of the United States Internal Revenue Service.
To Contribute By Paypal, go to www.paypal.com and make donation to iigl.globalleadership@gmail.com
To Contribute By Credit Card, go to global-leadership.com