International Institute For Global Leadership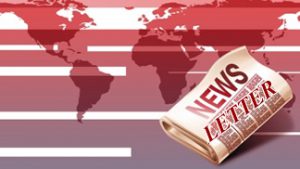 Issue #250 *October 2022
www.global-leadership.com
Asheville, NC USA
Maximum Achievement
Antionette Carter (USA)
tonialcarter@gmail.com

Guest Editorial
Here are some key points from a recent well done assessment:
If you want to be happy and successful, make sure your thoughts and actions are taking you there and nowhere else. We can get distracted by the obstacles and negative beliefs but we have the choice and ability to turn to our desires and let nothing get in our way. It is easy to give into negative thought patterns, but with determination to change the way we show up in the world we can with time turn those patterns into positive ones. What we truly desire we aspire for, we go after. Make the conscious decision to be happy and you will be. The biggest thing is deciding what it is that we want. What really makes us happy. That is the most valuable information that any of us can have. I just found out that being happy is my choice! I have made my decision and am not currently moving towards my dreams, dreams I forgot I even had!
Success starts with you taking over your power of choice. You get to choose how your life turns out. You are responsible for your life whether it is going good or bad. Why not use your power of choice for your evolution and success? To become successful you must become more aware. Be aware of your thoughts, aware of your emotions and environments. All of these contribute to your success or lack of. Most people live in a waking sleep, on autopilot. Just going about their lives in a way of routine and non expectancy of change. When in this state we are unaware that we are only creating more of what's already been created! We are not moving out of our comfort zones, we are failing to explore. In the past year I stepped out of the comfort of my own city and traveled to a place that I would have never imagined myself being. I am a city girl from St. Louis and ended up in Asheville, NC in the forest! I was very uncomfortable, but I knew I needed this experience to change my life. Sure enough, the connections I made and the peace I received can not be bought.
Everything fits together and happens for a reason. Nothing that happens in life is by chance. Assume that every difficulty is an opportunity for growth and self mastery. We are all a part of a bigger plan. Our lives affect the lives of others and vice versa. I have been putting into practice taking responsibility for myself in every situation. I have been using every situation as a tool to collect data about myself and where I am in my subconscious thinking. I am having fun understanding exactly how my thoughts are creating my physical reality.
The law of expectation. This law says that what we expect with confidence is what we get. Successful people have the expectation of success and unsuccessful people have negative expectations for life. We must confidently expect to gain something positive in our lives all the time. Everyday I open my eyes I tell myself what I expect out of my day such as wander, excitement, discovery and ease. I am pleased to say that I have been experiencing exactly what I expect to experience!
The law of attraction. My favorite law! This law works everywhere, all the time! There is no escaping from it. It is consistent. You are a living magnet. Everything you think about with feeling is what you attract into your life. What we all have now is a result of what and who you are. I am inspired by this law. My entire life has changed due to the application to this law. I am intentional in my thoughts and emotions. I know that my thoughts are the very tool of the creation of my life. I have made a vow to honor myself and God.
What you want also wants you. What you truly desire is your and is moving towards you. Even in confusion your subconscious mind is setting up circumstances for you to grow towards success. Everything is always working in your favor. You can choose to focus on solutions rather than the problems and the solutions will always reveal themselves to you. I have been discovering myself and the things that I want. I see that the more I become clear about the things that make me happy, the close those things come to me. It's almost an effortless thing that's happening. I am working hard to keep myself in good spirits so that I may receive all of the blessings that I deserve!
(Antionette just completed her Level One studies!)
What Others Are Saying
Why IIGL?
Ethelbert Umeh (Nigeria)
Ethelumeh2011@gmail.com
International Institute for Global Leadership (IIGL) is a world to discover; a world to experience, a world to explore and a world filled with endless possibilities. My Personal and Professional lives had been transformed since my encounter with IIGL, first as a student from 2013 to 2016 and as a member of the Board since 2016 till date. Truly and absolutely, the leadership qualities I learned during my studies and service years transformed my mindset, boosted my creativity and volunteering initiatives. IIGL is a prestigious leadership development institute where people of vision are birthed, raised and equipped. I am a beneficiary together with others around the world.
I have benefitted immensely from IIGL and that is why I am gladly recommending it to those that want to become transformational change agents in the hearts and sands of human historical authenticity. IIGL resources are offered free of charge; 100% tuition free and IIGL is able to do good in the world through donations received from good-spirited individuals. IIGL is one big global family filled with transformational people.
(Ethelbert is an IIGL Graduate and the current President Emeritus)
What are Students are Reading
Creating Learning Communities $10.99
Imagine a future in which all people will be able to learn what and when they want, regardless of age; a future where learning can be life-long, where the old paradigms are torn away and we can intellectually roam and seek out as much knowledge, information, and experience as we wish, where we can both learn and teach according to our curiosity, needs, and knowledge. In most segments of society we are far from this future but here and there, in vastly growing numbers, all around the world, people are actually living this future today. Creating Learning Communities is a landmark book that brings together a wealth of real-world information and innovative theoretical thinking on the present and future state of education. From homeschooling and distance learning to auto-didactics and learning clubs, a wide variety of interesting ideas is presented here. From our children, for ourselves, for each other, and for our planet, a new kind of world is envisioned here; a world of true learning communities.
Students/Graduates In Action
New Poster for New IIGL Student Enrollments!
A special thanks to Level Five student Adeosun Oluwatosin Isaac (Nigeria) for designing this additional recruitment poster! Help us recruit new IIGL students by referring them to apply on the IIGL website or email Deb Rosen at IIGL.Globalleadership@gmail.com! If you would like a copy of this poster; email Deb as well!
Valuable Resources for Personal & Planetary Transformation
Brainy Quote
rainyquote.com
BrainyQuote is the world's largest quotation site. We educate and entertain audiences of all ages with family-friendly quotations from history's most prominent figures through to today's newsmakers; famous celebrities, athletes, politicians, authors, and everything in between. "We are passionate about quotes, and on a mission to share our knowledge with the world." Originally published in 2001, BrainyQuote is one of the oldest and most established quotation sites on the web. Our site was built from scratch into the behemoth it is today. In the beginning, they used library books to enter famous quotations by hand.
News
Go to Greatnonprofits.org and Help IIGL!
If you love IIGL then tell the world! You have an opportunity to help us make even more of a difference in our community. GreatNonprofits-a review site like TripAdvisor-is honoring highly reviewed nonprofits with their 2022 Top-Rated Awards. IIGL has been on the Great NonProfit Top-Rated Nonprofits List for the past 9 years! Let's do it again! Please help us raise visibility for our work by posting a review of your experience with us by their deadline of October 28, 2022! Students, Graduates, Donors and Board members are all invited to submit a testimonial. All reviews will be visible to the public. It's easy and only takes 3 minutes! Click here to get started: http://greatnonprofits.org/reviews/write/international-institute-for-global-leadership-inc
Select The International Institute For Global Leadership on Smile.Amazon.com!
Just a reminder that each time you shop, at no cost to you on Amazon.com, a portion of your purchase can be donated to IIGL. When you shop at smile.amazon.com, you'll find the exact same low prices, vast selection and convenient shopping experience as Amazon.com, with the added bonus that Amazon will donate a portion of the purchase price to IIGL! Share this link: http://smile.amazon.com/ch/56-2443621 and ask your family, employees, and friends to bookmark this link so all their eligible shopping will benefit the International Institute For Global Leadership Inc. Disbursements are made to IIGL on a quarterly basis from Amazon.
IIGL Book Sales Continue…
The IIGL Board of Directors shared that the IIGL book, "Creating Your Path Through Leadership" book sales continue to provide a Royalty payment to IIGL each month. It has also helped new potential donors understand more about IIGL! The book is available both on Kindle and in Paperback on Amazon.com! Check it out! Here's the link: https://www.amazon.com/s/ref=dp_byline_sr_book_1…
Meet Our New Students
There was one new student this month
Stephanie Willis (USA)
I found IIGL when I was considering a retreat visit at Mountain Light Sanctuary. I am planning to go there for a wilderness experience because I find that getting in the silence is the best space to connect with my intuition and receive messages. I decided to join this program as it was just the type of program I was looking to join to support my path forward. My goal is to develop a highly effective coaching/consulting/mentoring organization to help make our world a happier place to live.
To view complete profiles, Click Here
Student Progress
We had 8 students from 4 countries complete a total of 15 books in September. These students were from Nigeria, Rwanda, USA and Zimbabwe.
Michael Kelechi (Nigeria)
* The 5 Second Rule
Adebayo Christianah Kemi (Nigeria)
* Awaken the Giant Within
* Creating your Path through Leadership
Amadin Omoruyi (Nigeria)
* Keys to Success
Rwinkesha Erasmus (Rwanda)
* Leadership for Dummies
Nkaka Victor (Rwanda)
* The Power of Self Confidence
Antionette Carter (USA)
* Awaken the Giant Within
* Creating your Path through Leadership
* How to Win Friends and Influence People
* Keys to Success
* Maximum Achievement
* Success through PMA
Stephanie Willis (USA)
* As the Man Thinketh
* Jonathan Livingston Seagull
Bernard Ndhlovu (Zimbabwe)
* Goal Setting 101
Graduates
The following students completed one Level or more of Study this month
Nkaka Victor (Rwanda) completed Level Four
Antionette Carter (USA) completed Level One
Statistics
New Enrollments
6 enrolled in September
17 enrolled in 2022
Book Assessments
15 in September
88 in 2022
Books Shipped
10 in September
16 in 2022
Cost of Books
$140.35 in September
$267.91 in 2022
You Make It Possible
We extend a special thanks to the following individuals and/or organizations who contributed to IIGL last month. Your ongoing support makes this work possible.
Nathan and Lily Silver Family Fund (Canada)
Deb Silver (Israel)
Lynne Murguia (USA/AZ) In Blessed Memory
Joyce Tamori (USA/HI)
John Hornecker (USA/NC)
Michael Lightweaver (USA/NC)
Kathleen Oweegon (USA/OR)
Deborah Kern (USA/WI)
Deb Rosen (USA/WI)
Patrice Zorn (USA/WI)
Make A Difference
Dream Team 22
Please join Dream Team 22 as our goal is to have 22 people contributing $22 per month. We understand that money is energy and that to sustain and build IIGL we need a lot of people pouring their energy into this endeavor on a regular basis. We also know that not everyone can afford to commit $22 a month – especially our students, who live in countries with economies in which this amount can be equal to a weeks' salary. So we are offering two options for those who wish to become a part of the Dream Team. One can commit to a $22 a month contribution or to spending 22 seconds each day holding the vision of IIGL becoming financially sustainable by the end of 2021!
Please join the Dream Team and help us create an energetic foundation to support the transformational work of IIGL! You can really make a difference in the world by making a modest contribution of time or money. To make the $22 a month commitment or a one time donation, click the link below. To become a member of the Dream Team 22 by committing 22 second a day to help us hold the vision, contact Deb for details: drosen2@wi.rr.com
Checks on US banks, payable to the International Institute For Global Leadership, can be mailed to IIGL, 11537 N. Lake Shore Drive, Mequon, WI 53092 USA. Contributions may also be made by credit card by clicking the link below. Contributions are tax deductible under the 501 (c) 3 tax code of the United States Internal Revenue Service.
To Contribute By Paypal, go to www.paypal.com and make donation to iigl.globalleadership@gmail.com
To Contribute By Credit Card, go to global-leadership.com