International Institute For Global Leadership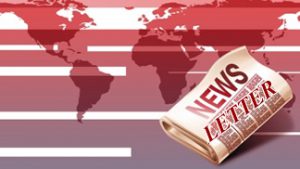 Issue #243 *March 2022
www.global-leadership.com
Asheville, NC USA
The Tao of Leadership
Bem Gura Ahua (Nigeria)
abiorgura@gmail.com

There are a lot of wonderful ideas contained in this book, 7 are to be chosen for this assessment, notwithstanding I would go on to implement the other ideas in my life as well.
Owning or Being Owned: This principle resonated with me because it brought to light a weakness I struggled with for a long time. And this; struggling to keep the things I have acquired. The effort that I put into this affected my productivity. I have learned from this principle that I need to give up things and discover my inner security, this way, I would also give up spending my life looking after things and my productivity should also improve.
The Creation Process: I can see that for creation to take place according to this principle, the two opposites have to interact. This in effect means that neither will my thoughts alone nor actions alone give me the result of what I want but they both have to interact for me to manifest that which I desire.
The Ripple Effect: Firstly as this principle states, I would have to live my life in an orderly manner, be grounded in life principles, so that my behavior will be wholesome and effective. Such that, the way I live my life will influence my family and my immediate community. I can start by studying influential personalities around me and identifying the principles which they live by and apply these principles to my life as well.
Don't Stir Things Up: I would learn to allow hidden issues to remain hidden, mature and emerge in their own time. The reason I would have to learn to allow hidden issues is because; whenever I sense there is an issue, hidden or not; my curiosity doesn't allow it. I tend to want to explore the issues and probably resolve them before they emerge and become a problem to deal with. I would have to put in enormous energy and focus towards this, so that I would learn to allow hidden issues to remain and emerge naturally.
Nothing to Win: I would have to work on changing my attitude towards group work, from wanting to win at all costs for selfish reasons, forcing my ideas on other group members to accepting other group member's ideas and working towards the group's goal. And also learning to accept when things are not going my way while staying focused on the group goal and working towards the team goal.
The Beginning, the Middle and the End: With this idea, I should be able to clearly identify beginnings and only apply the required force and attention. When it is tender and easy to shape, this is the beginning and a lot of care be given to this activity and as soon as it is fully energized and formed I would have to stay back and allow things flow and unfold naturally. I would have to learn to control my emotions, so that I don't get upset and then get carried away to intervene when I am not supposed to.
Three Leadership Qualities: I would have to look for and apply techniques that would keep me conscious most time, this is because when I am conscious, I tend to live and express these qualities to a certain degree but as soon as I am not conscious I just lose it. So I would work on being conscious at most times which should help improve my ability to live and express these qualities.
(Bem is a Level Four Student and an IIGL Board Member)
What Others Are Saying
MATA (USA)
I have been watching and supporting IIGL since it's inception. I continue to be impressed with the life changes I see in the students as they progress through their studies. They have many options of resources to choose their curriculum of study in self improvement goals and highly gifted and qualified volunteer mentors. This organization manages its resources wisely and makes it count in the lives of the fortunate students. I would love to see more contributions and resources come in so more and more individuals hungry for self development can have access to what IIGL offers.
(Shared on Great Nonprofits IIGL Page)
What are Students are Reading
Living in the Light $10.99
Are you searching for deeper meaning and purpose in your life? Do you sense that you have an inner wisdom that can be a guiding force for you, yet wonder how to connect with that intuitive self? How do you know which inner voices to listen to? For over thirty years, Shakti Gawain has helped readers address these questions. Living in the Light has given literally millions of people clear and gentle guidance to create a new way of life one in which we listen to our intuition and rely on it as a guiding force. The key lies in bringing the light of our awareness to every aspect of ourselves, including our disowned energies; our shadow side.
With great insight and clarity, Shakti shows us the transformative power of bringing awareness to every part of ourselves. Simple yet powerful exercises on subjects including creativity, relationships, parenting, health, money, and transforming the world help us put these teachings to practical use in our daily lives. Living in the Light is a comprehensive map to growth, fulfillment, and consciousness. As we grapple with personal, national, and global challenges on many fronts, this classic work is timelier than ever.
Students/Graduates In Action
IIGL Board of Directors Revises Bylaws
The current Board of Directors set one of their goals for the 2021-2022 to revise the IIGL Bylaws! A sub committee made up of Vivian Muciri (Kenya); Kathleen Oweegon (USA/OR); Bem Gura Ahua (Nigeria) and Anita Kiddu Muhanguzi (Uganda) diligently completed this goal in February! The Board of Directors unanimously accepted the revisions in the February IIGL Board Meeting! Congratulations and Thank you for this outstanding contribution to IIGL!
Valuable Resources for Personal & Planetary Transformation
African Way
Africanway.world
The Association for Cooperation and Sustainable Development (African Way) is a non-governmental organization, non-profit, based in Portugal, which aims to share African regenerative culture with the world and co-create economically just, environmentally sustainable and socially responsible solutions to face the global challenges of the planet and humanity. African Way is a cooperation and sustainable development concept using indigenous and modern knowledge to research into the social upheaval in the world caused by social inequality, in which the poor are falling behind and being battered by climate change, and proposing adequate solutions. It is a hands-on regenerative education platform designed to ensure equitable education for young people and women and to promote lifelong learning for all. A breakthrough platform for South-North partnerships empowering social and economic innovation through green skills capacity building to address poverty eradication and food security issues.
News
Check out Episode #58 of Co-Creating Peace!
IIGL Founder Michael Lightweaver (USA/NC) joins IIGL Officer, Mentor and Contributor Kathleen Oweegon (USA/OR) on her Co-Creating Peace weekly Podcast Series called "Here Comes the Judge!" They discuss the Judge, Jury and Executioner that lives inside each of us! Mindfully choose instead to bring out the investigator within you and seek new information and new understandings. Go to:
https://www.buzzsprout.com/1554039/10115845
Select The International Institute For Global Leadership on Smile.Amazon.com!
Just a reminder that each time you shop, at no cost to you on Amazon.com, a portion of your purchase can be donated to IIGL. When you shop at smile.amazon.com, you'll find the exact same low prices, vast selection and convenient shopping experience as Amazon.com, with the added bonus that Amazon will donate a portion of the purchase price to IIGL! Share this link: http://smile.amazon.com/ch/56-2443621 and ask your family, employees, and friends to bookmark this link so all their eligible shopping will benefit the International Institute For Global Leadership Inc. Disbursements are made to IIGL on a quarterly basis from Amazon.
IIGL Book Sales Continue…
The IIGL Board of Directors shared that the IIGL book, "Creating Your Path Through Leadership" book sales continue to provide a Royalty payment to IIGL each month. It has also helped new potential donors understand more about IIGL! The book is available both on Kindle and in Paperback on Amazon.com! Check it out! Here's the link: https://www.amazon.com/s/ref=dp_byline_sr_book_1…
Meet Our New Students
There were no new students this month
Visionary Leadership
Student Progress
We had 5 students from 5 countries complete a total of 5 books in February. These students were from Ethiopia, Lesotho, Nigeria, Rwanda and Zimbabwe.
Gebreegziabher Fana Kinfe (Ethiopia)
* Creating your Path through Leadership
Bob Maepe (Lesotho)
* Unlimited Power
Obikoya Moradeke Atinuke (Nigeria)
* Awaken the Giant Within
Rwinkesha Erasmus (Rwanda)
* Maximum Achievement
Bernard Ndhlovu (Zimbabwe)
* Goal Mapping
Graduates
The following student completed one Level or more of Study this month
Rwinkesha Erasmus (Rwanda) completed Level One
Statistics
New Enrollments
0 enrolled in February
3 enrolled in 2022
Book Assessments
5 in February
22 in 2022
Books Shipped
0 in February
0 in 2022
Cost of Books
$0 in February
$0 in 2022
You Make It Possible
We extend a special thanks to the following individuals and/or organizations who contributed to IIGL last month. Your ongoing support makes this work possible.
Deb Silver (Israel)
Lynne Murguia (USA/AZ)
John Hornecker (USA/NC)
Michael Lightweaver (USA/NC)
Kathleen Oweegon (USA/OR)
Minda and Daryl Devorkin (USA/WI)
Deb Rosen (USA/WI)
Patrice Zorn (USA/WI)
Make A Difference
Dream Team 22
Please join Dream Team 22 as our goal is to have 22 people contributing $22 per month. We understand that money is energy and that to sustain and build IIGL we need a lot of people pouring their energy into this endeavor on a regular basis. We also know that not everyone can afford to commit $22 a month – especially our students, who live in countries with economies in which this amount can be equal to a weeks' salary. So we are offering two options for those who wish to become a part of the Dream Team. One can commit to a $22 a month contribution or to spending 22 seconds each day holding the vision of IIGL becoming financially sustainable by the end of 2021!
Please join the Dream Team and help us create an energetic foundation to support the transformational work of IIGL! You can really make a difference in the world by making a modest contribution of time or money. To make the $22 a month commitment or a one time donation, click the link below. To become a member of the Dream Team 22 by committing 22 second a day to help us hold the vision, contact Deb for details: drosen2@wi.rr.com
Checks on US banks, payable to the International Institute For Global Leadership, can be mailed to IIGL, 11537 N. Lake Shore Drive, Mequon, WI 53092 USA. Contributions may also be made by credit card by clicking the link below. Contributions are tax deductible under the 501 (c) 3 tax code of the United States Internal Revenue Service.
To Contribute By Paypal, go to www.paypal.com and make donation to iigl.globalleadership@gmail.com
To Contribute By Credit Card, go to global-leadership.com