International Institute For Global Leadership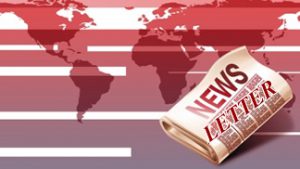 Issue #240 *December 2021
www.global-leadership.com
Asheville, NC USA
How to Write Articles
Cheurombo Pswarayi (Zimbabwe)
Cheurombopswarayi@yahoo.com
This book gives tips and guidelines on how to write articles for both newspapers and magazines. Here are some key points and how I relate to them:
The differences between writing hard news articles for newspapers and writing feature articles for magazines. Throughout the book the author gives examples of the tips to writing good articles and for each one he differentiates between a hard article; one that it meant to be factual, and a feature or an opinions article. It is important for me as a budding writer to be aware of this so that when I start to market my material I know which format to use for certain messages.
How to build an effective foundation for an article. The foundation/start of the article is crucial with regards to how the final product is then presented. The main activities are in gathering information which should then go into the article. The means of gathering information include personal observation; examining records; reviewing statistics and also comparing own observations with another person's. Interviews are a good tool to use when gathering information.
How to create flowing transitions. Transitions are the way ideas and points flow smoothly from one to the next. In order for my articles to be worthwhile I need to ensure that as a writer this process happens seamlessly to ensure readers are engaged from start to finish and follow the train of thought or storyline that I am putting across to them. The author mentions different types of transitions such s the building block approach, the jigsaw puzzle approach, the chronological approach and the spatial approach. All have their advantages and ideal places for use and I am going to ensure I fit them into my writing style so as to have coherence.
Using descriptions to create images for the reader. I especially like this point which the author puts across because it speaks to my enjoyment of articles and books. Being able to visualize the characters and places I read about contributes greatly to my love of reading and thus having the skill explained from a writers point of view is invaluable to me. I intend to make the most of the ability.
Choosing the right words to use in the article. The art of writing, when broken down, rests on construing a chain of words to make them understandable to the reader. The choice of words is therefore very crucial in bringing points across to the reader. I agree with the author and highlighting this point is very useful for me as I find it even applies to my verbal interactions and not just the written. In order to be engaging and to make sense to the audience I have learnt about the use of vibrant verbs as opposed to passive ones. I have learnt about the use of precise diction and the use of bias-free language. I feel very empowered in how my ability to effectively communicate has been strengthened by the book.
Using quotations wisely. The author highlights the fact that not all quotations are meant to be used in the articles. A discerning and experienced writer knows how to pick the critical quotes. The way to credit the quotations is also given so as to focus on the hosen words.
How to conclude and article successfully. The author highlights the different options available in ending hard news articles and feature articles. This helps me in knowing how to conclude my write-ups. I also appreciate the need to revise my work so as to ensure accuracy. I have to constantly remind myself to do that as it is not my strong point.
What Others Are Saying
Nkaka Victor (Rwanda)
nkakavictor@gmail.com
How have I Changed?
I joined IIGL in 2020 when I was in prison, my life there was tough and no meaning, not only for me was I a burden to my family. I was a big problem to my community, hopeless, no dreams and no direction, just waiting for the last day of my sentence. The time I started the journey with IIGL my life started to look different, with my first book in IIGL my life got meaning in the way I couldn't imagine before. I realized that wherever you are and whatever you're doing you can change and give meaning to your life and become a different person, the person you dreamed to be! The light for others.
With the two-introductory book, I felt like this stuff of reading books in this institution can help in occupying me in this tough day here, so that my sentence period can go faster without realizing it or without spending my days thinking on my worst life in jail, I do not know if you are getting my point? I was totally wrong. So, let's finish the first book ( Jonathan Livingston Seagull) and I start questioning myself, "if birds know how to go beyond the limits and choose the best life to live for themselves, why not me?" That's the time my mind started seeing things in different ways as before, I read the second one with curiosity and that time my life started getting a new direction.
I realized my responsibility of being in prison, and I tried to envision how I can repair what I did and become who I wish to be. I learned how I can turn my challenge into reality, knowing my weakness and my strength while also being calm in every challenging situation. Now see me interested in leadership, the thing I did not think about before even in my childhood. I thought leadership was designed for politicians and I disliked politics, politics was not my stuff anymore.
So now I have the ability to create anything I want, I accept and allow success in all areas of my life, I attract everything I desire, all good things flow into my life, I easily attract success and abundance, I am attracting positive people into my life, I am positive, passionate and successful, my positive believe is transforming my life, my dreams are manifesting before my eyes, abundance surrounds me wherever I go, every day I attract people who help me to achieve my goals, I am grateful for all wonderful blessings in my life, I believe in myself and my incredible power, my life is filled with joy and abundance, I visualize ideal life and start to manifest, I am confident in my ability to create life I desire, I wake up each morning with grateful heart and open mind, I am receiving abundance expected and unexpected in any ways, I trust my inner guidance, I use my intuition and intelligence to guide me in all the time, I recognize and honor my talent, abilities and skills, I visualize having wealth and abundant that is who I am.
IIGL instilled in me confidence, commitment, enthusiasm and vision that helped me to awaken the power within me that I would not be able to realize when I did not join IIGL. With the help of the IIGL team, they showed me the way of becoming who I was dreaming of being, I assure you that IIGL has impacted me a lot. Now I am creating different projects that aim on transforming my society in a positive way, some are in the implementation phase, others are still working on them but with hope that the knowledge and skills I will get through IIGL will help me to land where I wish to be.
(Victor is a Level Three Student).
What are Students are Reading
The Four Agreements ($5.99)
The Four Agreements, bestselling author don Miguel Ruiz reveals the source of self-limiting beliefs that rob us of joy and create needless suffering. Based on ancient Toltec wisdom, The Four Agreements offer a powerful code of conduct that can rapidly transform our lives to a new experience of freedom, true happiness, and love.
• A New York Times bestseller for over a decade
• Translated into 46 languages worldwide
Students/Graduates In Action
IIGL Master Class held on November 29th!
On November 29th, IIGL sponsored a Master Class on Goal Setting facilitated by IIGL Graduate, Past President and Goal Mapping Author Felix Iziomoh (Nigeria), Graduate and current President Vivian Muciri (Kenya) and Graduate and Current Vice President Ujunwa Lynda Eze (Nigeria/UK) along with IIGL Student and Board Member, Moderator Udeme Idem (Nigeria) with technical assistance from IIGL Student and Board Member Oluwatosin Chidubem Adeosun (Nigeria). The attendees appreciated the awesome connecting, networking and learning from one another! They also reported that it was great to strategize on 2022 goals and it was a transformative and innovative experience!
Valuable Resources for Personal & Planetary Transformation
Reiki Rays
Reikirays.com
Reiki Rays is a global community of Reiki practitioners and teachers dedicated to creating a brighter and more aware future for us all using Reiki as a main healing tool. They assist and empower community members with opportunities for personal and spiritual growth; a wide variety of Reiki articles and info-graphics, free guided meditations, free e-books, online courses and summits via the Reiki Rays University platform. Since its founding in 2012, Reiki Rays has touched the lives of more than four millions people, becoming now one of the world's most popular and respected source of Reiki knowledge.
News
2021 Holiday Book Drive
During this holiday season, give the gift of life-changing education to young adults in developing countries. A donation of only $22 will send 1 book to an IIGL leader-in-training. As a reminder, The International Institute For Global Leadership (IIGL) is a 501(c)3 registered nonprofit offering a tuition-free leadership education program to young adults in Africa, Asia and other areas of the world. Please view our website, www.global-leadership.com to learn about our student's transformative experiences and projects. IIGL is seeking 22 new donations prior to 2022! Contributions are welcome throughout December. Go to DONATE NOW on the IIGL home page to make your donation. Feel free to send Deb Rosen a check endorsed to IIGL or make a donation via Paypal at Iigl.globalleadership@gmail.com. Thank you, stay safe and enjoy your holiday season!
Select The International Institute For Global Leadership on Smile.Amazon.com!
Just a reminder that each time you shop, at no cost to you on Amazon.com, a portion of your purchase can be donated to IIGL. When you shop at smile.amazon.com, you'll find the exact same low prices, vast selection and convenient shopping experience as Amazon.com, with the added bonus that Amazon will donate a portion of the purchase price to IIGL! Share this link: http://smile.amazon.com/ch/56-2443621 and ask your family, employees, and friends to bookmark this link so all their eligible shopping will benefit the International Institute For Global Leadership Inc. Disbursements are made to IIGL on a quarterly basis from Amazon.
IIGL Book Sales Continue…
The IIGL Board of Directors shared that the IIGL book, "Creating Your Path Through Leadership" book sales continue to provide a Royalty payment to IIGL each month. It has also helped new potential donors understand more about IIGL! The book is available both on Kindle and in Paperback on Amazon.com! Check it out! Here's the link: https://www.amazon.com/s/ref=dp_byline_sr_book_1…
Meet Our New Students
There were 2 new students this month
Egbuchunam Ngozika Amuche (Nigeria)
I hail from Ika North East local government, Delta State. I attended the Federal University of Petroleum Resources, Delta State. I\'m the 4th born child of my parents. I\'m left-handed and about 5 feet and some inches in height. I love adventures and learning new things. I love to sing as well. One of my greatest desire is to grow to become an authority in my field of study. At the University, I studied Electrical Electronics Engineering. My time there helped me to gain more confidence in my academic ability, with my lecturers constantly challenging me to achieve more and set my goals high. I learned the correct procedures to analyze problems, evaluate findings and develop solutions to determine the best course of action.
Bafana Welcome Dhlamini (South Africa)
I am a final year BA International Relations student at Unisa. As an International Relations student who wants to build a career in diplomacy, global leadership is crucial. Understanding how to lead people from different backgrounds is pivotal in my field of study. I am a hard-working, dedicated, and eager to learn professional who is looking for opportunities that will enable me to serve, give back to society and pursue my passion for International Relations and Diplomacy. I have immense exposure and knowledge of entrepreneurship. In 2018 I achieved position 1 in the Youth Business Plan organized by the Free State department of higher education.
Visionary Leadership
Student Progress
We had 4 students from 4 countries complete a total of 7 books in November. These students were from Ethiopia, Nigeria, South Africa and Uganda.
Gebreegziabher Fana Kinfe (Ethiopia)
* How to Win Friends and Influence People
Egbuchunam Ngozika Amuche (Nigeria)
* As a Man Thinketh
* Jonathan Livingston Seagull
Bafana Welcome Dhlamini (South Africa)
* As a Man Thinketh
* Jonathan Livingston Seagull
Anita Kiddu Muhuganzi (Uganda)
* Goal Mapping
* 360 Degree Leader
Statistics
New Enrollments
0 enrolled in November
47 enrolled in 2021
Book Assessments
7 in November
92 in 2021
Books Shipped
0 in November
5 in 2021
Cost of Books
$0 in November
$122.10 in 2021
You Make It Possible
We extend a special thanks to the following individuals and/or organizations who contributed to IIGL last month. Your ongoing support makes this work possible.
Deb Silver (Israel)
Lynne Murguia (USA/AZ)
John Hornecker (USA/NC)
Michael Lightweaver (USA/NC)
Kathleen Oweegon (USA/OR)
Evelyn Garfinkel (USA/WI)
Deb Rosen (USA/WI)
Patrice Zorn (USA/WI)
Make A Difference
Dream Team 22
Please join Dream Team 22 as our goal is to have 22 people contributing $22 per month. We understand that money is energy and that to sustain and build IIGL we need a lot of people pouring their energy into this endeavor on a regular basis. We also know that not everyone can afford to commit $22 a month – especially our students, who live in countries with economies in which this amount can be equal to a weeks' salary. So we are offering two options for those who wish to become a part of the Dream Team. One can commit to a $22 a month contribution or to spending 22 seconds each day holding the vision of IIGL becoming financially sustainable by the end of 2021!
Please join the Dream Team and help us create an energetic foundation to support the transformational work of IIGL! You can really make a difference in the world by making a modest contribution of time or money. To make the $22 a month commitment or a one time donation, click the link below. To become a member of the Dream Team 22 by committing 22 second a day to help us hold the vision, contact Deb for details: drosen2@wi.rr.com
Checks on US banks, payable to the International Institute For Global Leadership, can be mailed to IIGL, 11537 N. Lake Shore Drive, Mequon, WI 53092 USA. Contributions may also be made by credit card by clicking the link below. Contributions are tax deductible under the 501 (c) 3 tax code of the United States Internal Revenue Service.
To Contribute By Paypal, go to www.paypal.com and make donation to iigl.globalleadership@gmail.com
To Contribute By Credit Card, go to global-leadership.com