International Institute For Global Leadership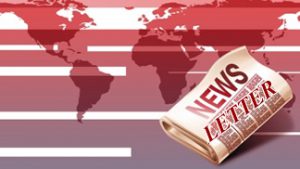 Issue #231 *March 2021
www.global-leadership.com
Asheville, NC USA
Guest Editorial
Built to Last
Adeosun Oluwatosin Isaac (Nigeria)
innovativedcrown@gmail.com

This book has taught my mind to hold on to my dream of building my conglomerates: success is a journey, and every great men and women of history understood this ideology, through deliberate and conscious efforts they were able to build their dreams into reality. They were intentional, strategic, consistent in setting out their personal and company's vision, they saw a clear picture of what their companies stand to represent and share same with the world. Their businesses were not built only for profit making; they formed a company that will last through generations fulfilling the company core values.
There were great ideas put together in this book; Great insight into what visionary companies are doing differently to remain at the top in the business world. The knowledge in this book will surely help me in creating workable vision and mission statements for my personal company. It will also help me to see the bigger picture and understand how my current employer is making money and what they are doing to recruit best in class leaders into function head role.
Below are some quotes that stood out and why they were important to me:
"Intentions are all fine and good, but it is the translation of those intentions into concrete items; mechanisms with teeth that can make the difference between becoming a visionary company or forever remaining a wannabe."
I have learned the concept of projecting into tomorrow, I know I possess ability to conceive great ideas that is capable of changing my life and that of people in my world. But most importantly I have learned through this quote that having intentions alone is not enough, I must be willing to birth my intentions into reality by consciously working it out strategically.
"IBM's Rise to Greatness: "There is no such thing as standing still we must never feel satisfied."
This quote is coming as another push and reminder for me never to stop working on my dreams, never to give up on my life goals and aspirations. Everything I need to be a successful CEO, Leader and change maker is already in place waiting for me to unleash them and finally, starting small is allowed but I must never remain small.
"Big audacious Goals engage people; it reaches out and grabs them in the gut. It is tangible, energizing, highly focused. People "get it right away; it takes little or no explanation."
I have just been reminded not to stop dreaming big, my vision and dreams must be capable of speaking to the people reading it, it must be well crafted for everybody partaking in the process of working it out to understand at a glance.
"All companies have goals. But there is a difference between merely having a goal and becoming committed to a huge, daunting challenge-like a big mountain to climb."
This is a reminder for me to remain fully committed to fulfilling my life goal. I have also discovered that a lot of discouragement will come in the process failure will also threaten to stop the vision, but I must remain firm, un-shaking and passionate about making my dream work. I am my number one fan and no one else can encourage me better than I do.
"Comfort is not the objective in a visionary company. Indeed, visionary companies install powerful mechanisms to create discomfort to obliterate complacency and thereby stimulate change and improvement before the external world demands it."
"Discipline is the greatest thing in the world. Where there is no discipline, there is no character and without character, there is no progress."
I am committing to remain focus and discipline in executing my plans, everything in me must be taught to believe that I am capable of making my dream work hence the need for serious level of execution and discipline.
(Isaac is an IIGL Board Member and Level Five student).
What Others Are Saying
Sunday Obarinu (Nigeria)
sobarinu@secureidltd.com
What I have Learned and How I have Changed
I am really very grateful to IIGL and the impacts the studies have had on me. As a student, I love reading books and was fascinated when I saw a friend reading one of IIGL books, who recommended to me to join the studies. I never knew I was joining a life changing guidance and mentoring that will last a lifetime.
In summary, the below are the lessons and changes that I have experienced so far studying with IIGL:
I have to re-direct my thoughts from fear, failures and disappointment to hope, success and positive mental toughness.
I have received encouragement to impact others as well which has helped me in being involved with youths' fellowship and an orphanage center.
I have learned to have self-discipline and delayed gratifications for something worthwhile. I am now focus on achieving tangible, rewarding goals.
Through the studies, I have been able to weather a stormy period of settling into marriage. The encouragement and attitude of believing in success despite adversities help me in the little setback and let-downs experienced. I am by God's help married to the lovely woman of my dream.
I have learned to delegate roles which have been an unnoticeable trait before then. I was able to raise team members to positions of team leads for sub-unit which has helped me to better coordinate the unit I supervise.
I have been helped to set goals that are SMART and this is making me to achieve things that will have been mere wishes if the study was not introduce to me.
Now, I have a better self-image of myself. I belief that when I am confronted with any challenge, I am better equip to deal with such, trusting in the divine and positive confessions and a positive mental attitude, I will always pull through.
Now I value people and I am prepared to maintain a good and righteous influence on anyone I come in contact with.
I have dedicated myself to sharing the good news of the gospel as best as God help me to. This I do daily engaging people as opportunities come in the offices, orphanages and fellowships.
I have improvement in my relationship both physical and spiritual. I believe my interactions and engagement with people is bringing positive results.
I have also learned good communication skills and engagement which has helped me especially at work and with the people I try to influence.
I am believing God to build on all that I have learned and to also sustain the lessons in my life. I sometimes visit my reviews to ensure I am in sync with the lessons and living by them. I hope to see many people coming in and getting this kind of help as well.
feel so delighted sharing this story anytime, any day.
What are Students are Reading
An Autobiography Or, the Story of my Experiments with Truth (Ebook)
Mohandas K. Gandhi
The remarkable life and inspiring beliefs of a legendary peacemaker and liberator of India in his own words shared: "Remember that all through history, there have been tyrants and murderers, and for a time, they seem invincible. But in the end, they always fall. Always."
In the story of his life from early childhood through 1921, Mohandas K. Gandhi candidly reveals his young investigations into sin and seeking atonement; the philosophy, art, and literature that influenced his thoughts and ideas; and his first experiences with politics and protest, which would provide the foundation for his nonviolent struggle for justice, equality, and Indian independence from the British Empire. Gandhi's intention in setting down an account of his formative years was to clarify the spiritual principles by which he lived and to inspire individuals and movements in their quests for personal and political freedom. The timeless lessons to be derived from the autobiography of this dedicated seeker of truth and brilliant leader continue to resonate wherever freedom is challenged by tyranny.
Students/Graduates In Action
IIGL Graduate Creates Leadership Manuals!
IIGL Graduate Thomas Shereni (Zimbabwe) thomashereni@gmail.com has developed
some training manuals to further the objective of spreading the leadership agenda! Thomas shared; "The manuals are intended to train leadership aspirants both locally and elsewhere; this is why I have them in PowerPoint and PDF formats; especially for the youth. The whole purpose is to awaken the spirit of leadership. There is also a manual on spiritual Leadership targeting the clergy and there is one targeting entrepreneurs. Some are a combination that can appeal to anyone as long as he or she is aspiring to lead." Thomas has given IIGL permission to share some of the contents on Instagram! If you would like to learn more, please contact Thomas directly! Congratulations Thomas!
Valuable Resources for Personal & Planetary Transformation
Love Is Project
Loveisproject.com
What started as a personal passion project, blossomed into a global movement. They shared, "at first we just worked with artisans in Kenya, Indonesia, and Ecuador because all three countries sit on the equator line symbolizing how Love connects us all, through one global rotation. However, we now work with artisans in 10 countries and provide jobs and new opportunities to 2,000 female artisans across the globe. One bracelet at a time, we've been able to impact the lives of thousands through job opportunities, financial freedom, and charitable donations. We believe in meeting the moment whenever a community needs our support."
Fast-forward to 2014 and 50 countries later, a collection of Love stories began to unfold. It always started with the same question: What does Love mean to you? After sharing stories on social media of people wearing this special bracelet, supporters around the world felt moved to get involved. With each bracelet sold, the Love Is Project empowers thousands of female artisans in developing countries around the world through fair wages, healthcare, education, and more, paving the way to a positive future ahead.
News
IIGL Board Shares New Video
The Board of Directors Promotion Committee recently shared a new video to showcase IIGL with others especially on Facebook, Twitter and Instagram! A special thanks to Japheth, Kat and Cheu! Click Here:
https://www.facebook.com/100000557276177/videos/4352067344821798
IIGL Book Sales Continue…
The IIGL Board of Directors shared that the IIGL book, "Creating Your Path Through Leadership" book sales continue to provide a Royalty payment to IIGL each month. It has also helped new potential donors understand more about IIGL! The book is available both on Kindle and in Paperback on Amazon.com! Check it out! Here's the link: https://www.amazon.com/s/ref=dp_byline_sr_book_1…
Meet Our New Students
Oguche Anastasia Ajifa Elebiju (Nigeria)
I am 31 years old and I am the fifth child from a family of ten. I graduated with a B.Sc in Psychology from Benue State University; Makurdi. I am married with two children and I am an Entrepreneur. Growing up in a family of ten; five boys and five girls was not easy for us having lost my father when I was a teenager. Being the fifth child sent to the village to leave with my grandpa was not easy for me, but I got to learn a lot and returned to my family to be a support even as the fifth child to my mother. I had passion to study Psychology and was happy when I received the admission, because I struggle with self esteem and I wanted to know more about how I can help myself and knowing more my self.
To view complete profiles, Click Here
Visionary Leadership
Student Progress
We had 9 students from 3 countries complete a total of 13 books in February. These students were from Kenya, Nigeria and Rwanda.
Abiola Daramola (Kenya)
* Keys to Success
Oguche Anastasia Ajifa Elebiju (Nigeria)
* As a Man Thinketh
* Jonathan Livingston Seagull
Udeme Idem (Nigeria)
* Leadership for Dummies
* The Law of Attraction
Adeosun Oluwatosin Isaac (Nigeria)
* Built to Last
Michael Kelechi (Nigeria)
* Seven Habits of Highly Effective People
Sunday Obarinu (Nigeria)
* How to Win Friends and Influence People
Moradeke Atinuke Obikoya (Nigeria)
* Keys to Success
Ajeigbe Aremu Jimi Rexford (Nigeria)
* John Kennedy; Death of a President
* Kwame Nkrumah, The Father of African Nationalism
* Showing Up for Life, thoughts on the gifts of a Lifetime
Nkaka Victor (Rwanda)
* Success through a Positive Mental Attitude
Graduates
The following Students completed a new level of study this month
Udeme Idem (Nigeria) completed Level Two
Sunday Obarinu (Nigeria) completed Level Two
Ajeigbe Aremu Jimi Rexford (Nigeria) completed Level Four
Statistics
New Enrollments
2 enrolled in February
16 enrolled in 2021
Book Assessments
13 in February
24 in 2021
Books Shipped
0 in February
0 in 2021
Cost of Books
$0 in February
$0 in 2021
You Make It Possible
We extend a special thanks to the following individuals and/or organizations who contributed to IIGL last month. Your ongoing support makes this work possible.
Deb Silver (Israel)
Lynne Murguia (USA/AZ)
John Hornecker (USA/NC)
Michael Lightweaver (USA/NC)
Judith Royer (USA/SC)
Deb Rosen (USA/WI)
Patrice Zorn (USA/WI)
Make A Difference
Dream Team 22
Please join Dream Team 22 as our goal is to have 22 people contributing $22 per month. We understand that money is energy and that to sustain and build IIGL we need a lot of people pouring their energy into this endeavor on a regular basis. We also know that not everyone can afford to commit $22 a month – especially our students, who live in countries with economies in which this amount can be equal to a weeks' salary. So we are offering two options for those who wish to become a part of the Dream Team. One can commit to a $22 a month contribution or to spending 22 seconds each day holding the vision of IIGL becoming financially sustainable by the end of 2021!
Please join the Dream Team and help us create an energetic foundation to support the transformational work of IIGL! You can really make a difference in the world by making a modest contribution of time or money. To make the $22 a month commitment or a one time donation, click the link below. To become a member of the Dream Team 22 by committing 22 second a day to help us hold the vision, contact Deb for details: drosen2@wi.rr.com
Checks on US banks, payable to the International Institute For Global Leadership, can be mailed to IIGL, 11537 N. Lake Shore Drive, Mequon, WI 53092 USA. Contributions may also be made by credit card by clicking the link below. Contributions are tax deductible under the 501 (c) 3 tax code of the United States Internal Revenue Service.
To Contribute By Paypal, go to www.paypal.com and make donation to iigl.globalleadership@gmail.com
To Contribute By Credit Card, go to global-leadership.com