International Institute For Global Leadership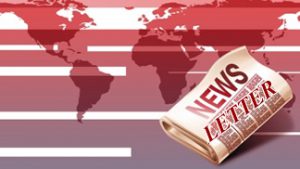 Issue #228 *December 2020
www.global-leadership.com
Asheville, NC USA
Guest Editorial
Peace is on the Way
Kishor Bajracharya (Nepal)
Kishor_bajracharya@yahoo.com
Here are some highlights from a thought provoking assessment:
Sunday: Being for Peace
Today, take five minutes to meditate for peace. Sit quietly with your eyes closed. Put your attention on your heart and inwardly repeat these four words. Peace, Harmony, Laughter and Love. Allow these words to radiate from your hearts stillness out into your body. As you end your meditation, say to yourself, Today I will relinquish all resentments and grievances. Bring into your mind anyone against whom you have a grievance and let it go. Send that person your forgiveness.
Monday: Thinking for peace
Thinking has power when it is backed by intention. Today, introduce the intention of peace in your thoughts. Take a few moments of silence, then repeat this ancient prayer. Let me be loved, let me be happy, let me be peaceful. Let my friends be happy, loved, and peaceful, Let all beings be happy, loved and peaceful, Let the whole world experience these things. If at any time during the day you are overshadowed by fear or anger, repeat these intentions. Use this prayer to get back on center.
Tuesday: Feeling for peace
This is the day to experience the emotions of peace. The emotions of peace are compassion, understanding, and love. Compassion is the feeling of shared suffering. When you feel someone else's suffering, there is the birth of understanding. Understanding is the knowledge that suffering is shared bye everyone. When you understand that you aren't alone in your suffering, there is the birth of love. When there is love there is the opportunity for peace.
Wednesday: Speaking for peace
Today, the purpose of speaking is to create happiness in the listener. Have this intention: Today every word I utter will be chosen consciously. I will refrain from complaints, condemnation, and criticism. Your practice is to at least once of the following: Tell someone how much you appreciate them. Express genuine gratitude to those who have helped and loved you. Offer healing or nurturing words to someone who needs them. Show respect to someone whose needs them. Show respect to someone whose respect you value. If you find that you are reacting negatively to anyone, in a way that isn't peaceful, refrain from speaking and keep silent. Wait to speak until you feel centered and calm, and then speak with respect.
Thursday: Acting for Peace
Today is the day to help someone in need: a child, a sick person, an older or frail person. Help can take many forms Tell yourself, Today I will bring a smile to a stranger's face. If someone acts in a hurtful way to me or someone else, I will respond with a gesture of loving kindness. I will send an anonymous gift to someone, however small. I will offer help without asking for gratitude or recognition.
Friday: Creating for peace
Today, come up with at least one creative idea to resolve a conflict either in your personal life or your family circle or among friends. If you can, try and create an idea that applies to your community, the nation, or the whole world. You may change an old habit that isn't working, look at someone a new way, offer words you never offered before, or think of an activity that brings people together in good feeling and laughter. Secondly, invite a family member or friend to come up with one creative idea of this kind on his or her own. Creativity feels best when you are the one thinking up the new idea or approach. Make it know that you accept and enjoy creativity. Be loose and easy. Let the ideas flow and try out anything that has appeal. The purpose here is to bond, because only when you bond with others can there be mutual trust. When you trust, there is no need for hidden hostility and suspicion-the two great enemies of peace.
Saturday: Sharing for peace
Today, share your practice of peacemaking with two people. Give them this text and invite them to begin the daily practice. As more of us participate in this sharing ur practice will expand into a critical mass. Today joyfully celebrate your own peace consciousness with at least one other peace-conscious person. Connect either through e-mail or phone. Share your experience of growing peace. Share your gratitude that someone else is as serious about peace as you are. Share your ideas for helping the world move closer to critical mass. Do whatever you can in small or large ways, to assist anyone who wants to become a peace maker.
(Kishor is an IIGL Graduate).
What Others Are Saying
Why I appreciate IIGL?
Ziyad R. Abdule
zizu_rub@yahoo.com
The effort of the International Institute For Global Leadership is to produce such people; people who have the will, courage and capacity to influence others towards something worthy. It's this blessed objective that brings us all together. The first day I found about IIGL, I was so curious about what it really is. After having a look at its website (www.global-leadership.com), I came to understand its objectives, its philosophy, its mission and targets. However, that didn't reflect IIGL as a whole. This became clearer to me after I continued moving up the ladder; passing from one level to another. I finally understand the basic concept behind IIGL; that IIGL is a place where you completely transform yourself to bring about a change in your community and the world we are live in.
Six years after joining IIGL, I became the 19th graduate of the Institute. This made me the first Ethiopian to do so. Others from my country have started, but to date it is only I who has completed the program. What motivated me to finish my studies is the gradual progress I have seen in my life. I was working and living in a rural city where getting connected to internet was really a challenge. Now, while writing this article, I am living in an environment where everything I needed is fulfilled. This all didn't come as a surprise; everything came as a result of a mental transformation installed in me via the lessons at IIGL. I am currently running a very successful project; a project initiated as a requirement for graduation from the International Institute For Global Leadership. The project is named Hawi (Hope) and mainly focuses on Youth Leadership Development.
(Ziyad is an IIGL Graduate).
What are Students are Reading
The The Power Of The Mind To Heal
Joan Borysenko ($10.17)
Joan Borysnko is a former cancer cell biologist with a degree from Harvard Medical School. She and her husband have written an informative and insightful book detailing the psychological and spiritual causes behind the diseases and ailments that afflict us. In easy-to-understand laymen's terms, the Borysenkos show the reader how our thoughts and actions affect our physical bodies and how we can thwart these fear-based afflictions. The Power of the Mind to Heal will provide the readers with vital information to help themselves achieve long-lasting mental and physical health throughout all the years of their lives! The authors have integrated their considerable knowledge of medicine, metaphysics, spirituality, and alternative forms of healing into a beautiful book that reveals how we can use the amazing power of the mind to heal the physical and emotional ailments that afflict us.
Students/Graduates In Action
2nd Family Zoom Call Scheduled for December 19, 2020
The IIGL Board of Directors is planning to host the Family Check-in #2 Zoom meeting on Saturday, December 19. This will be an opportunity to share, and to hear:
How each of you is doing in these challenging & uncertain times
Your blessings,
Your challenges,
The opportunities you are finding amid the challenges,
and whatever else you would like to share to help our IIGL family to be inspired, and to help us stay strong and connected.
Students, Graduates and Donors are all invited! Please email Corresponding Secretary and Zoom Host, Kathleen Oweegon at Oweegon@bridgesofpeace.com for login information and timing!
Valuable Resources for Personal & Planetary Transformation
Tony Robbins
Tonyrobbins.com
Tony Robbins is an entrepreneur, #1 NY Times best-selling author, philanthropist, and the nation's #1 life and business strategist. For more than 4 decades, more than 50 million people have enjoyed the warmth, humor and transformational power of his business and personal development events. He's the nation's #1 life and business strategist.
Author of six internationally bestselling books, including the recent New York Times #1 best-seller Money: Master the Game and Unshakeable, Mr. Robbins has empowered more than 50 million people from 100 countries through his audio, video and life training programs. He created the #1 personal and professional development program of all time, and more than 4 million people have attended his live seminars.
He is a leader called upon by leaders, and has worked with 3 US presidents, top entertainers; from Aerosmith to Green Day, to Usher and Pitbull, as well as athletes like Serena Williams, Andre Agassi and the Golden State Warriors. Billionaire business leaders seek his advice as well; casino magnate Steve Wynn and Salesforce.com founder Marc Benioff are among those grateful for his coaching. As a philanthropist, through his partnership with Feeding America, Mr. Robbins has provided over 500 million meals in the last 5 years to those in need. He is on track to provide 1 billion meals over the next 5 years. He has also initiated programs in more than 1,500 schools, 700 prisons, and 50,000 service organizations and shelters. He provides fresh water to 250,000 people a day in India in order to fight waterborne diseases, the number one killer of children in that country.
News
2020 Holiday Book Drive
During this holiday season, give the gift of life-changing education to young adults in developing countries. A donation of only $22 will send 1 book to an IIGL leader-in-training. As a reminder, The International Institute For Global Leadership (IIGL) is a 501(c)3 registered nonprofit offering a tuition-free leadership education program to young adults in Africa, Asia and other areas of the world. Please view our website, www.global-leadership.com to learn about our student's transformative experiences and projects. IIGL is seeking 22 new donations prior to 2021! Contributions are welcome throughout December. Go to DONATE NOW on the IIGL home page to make your donation. Feel free to send Deb Rosen a check endorsed to IIGL or make a donation via Paypal at Iigl.globalleadership@gmail.com. Thank you, stay safe and enjoy your holiday season!
Select The International Institute For Global Leadership on Smile.Amazon.com!
Just a reminder that each time you shop, at no cost to you on Amazon.com, a portion of your purchase can be donated to IIGL. When you shop at smile.amazon.com, you'll find the exact same low prices, vast selection and convenient shopping experience as Amazon.com, with the added bonus that Amazon will donate a portion of the purchase price to IIGL! Share this link: http://smile.amazon.com/ch/56-2443621 and ask your family, employees, and friends to bookmark this link so all their eligible shopping will benefit the International Institute For Global Leadership Inc. Disbursements are made to IIGL on a quarterly basis from Amazon.
Here's an Unique Gift Idea!
The IIGL Board of Directors is happy to announce that our 1st IIGL book, "Creating Your Path Through Leadership" is now available both on Kindle and in Paperback on Amazon.com! Check it out! A portion of each purchase is deposited to IIGL as a Royalty payment. Here's the link: https://www.amazon.com/s/ref=dp_byline_sr_book_1…
Meet Our New Students
Obikoya Maradeke Atinuke (Nigeria)
I currently oversee the affairs of Stance Consulting Ltd., a Training and Organizational Consulting Company. My duties include, Developing Strategic Plans, High Profile Networking, Training Needs Assessments of Clients, Course Curriculum and Content Development. I facilitate at trainings, workshops, seminars and conferences. My areas of expertise include: Leadership Development, Strategic Planning and Execution, Performance Re-engineering, Entrepreneurship Education, Health and Safety Management. I also give key note speeches at national and international conferences. In my capacity as an Organization Development Professional I work to support senior leaders in finding systemic solutions to critical business and organizational challenges.
To view complete profiles, Click Here
Visionary Leadership
Student Progress
We had 6 students from 2 countries complete a total of 9 books in November. These students were from Nigeria and Uganda.
Udeme Idem (Nigeria)
* Goals
* Nonverbal Communication
* The Seven Habits of Highly Effective People
Oluremi Isaac (Nigeria)
* PsychoCybernetics
Michael Kelechi (Nigeria)
* Awaken the Giant Within
Moradeke Atinuke Obikoya (Nigeria)
* As a Man Thinketh
* Jonathan Livingston Seagull
Ajeigbe Aremu Jimi Rexford (Nigeria)
* The Magic of Believing
Anita Kiddu Muhanguzi (Uganda)
* Getting to Resolution: Turning Conflict into Collaboration
Graduates
The following Student completed a new level of study this month
Okorie, Eusebius Tobechukwu (Nigeria) completed Level Seven and became the 32nd IIGL Graduate! Congratulations!
Statistics
New Enrollments
1 enrolled in November
41 enrolled in 2020
Book Assessments
9 in November
164 in 2020
Books Shipped
0 in November
20 in 2020
Cost of Books
$0 in November
$445.69 in 2020
You Make It Possible
We extend a special thanks to the following individuals and/or organizations who contributed to IIGL last month. Your ongoing support makes this work possible.
Deb Silver (Israel)
Lynne Murguia (USA/AZ)
Naomi Stauber (USA/GA)
John Hornecker (USA/NC)
Michael Lightweaver (USA/NC)
David Banner (USA/WI)
Deb Rosen (USA/WI)
Patrice Zorn (USA/WI)
Make A Difference
Dream Team 22
Please join Dream Team 22 as our goal is to have 220 people contributing $22 per month. We understand that money is energy and that to sustain and build IIGL we need a lot of people pouring their energy into this endeavor on a regular basis. We also know that not everyone can afford to commit $22 a month – especially our students, who live in countries with economies in which this amount can be equal to a weeks' salary. So we are offering two options for those who wish to become a part of the Dream Team. One can commit to a $22 a month contribution or to spending 22 seconds each day holding the vision of IIGL becoming financially sustainable by the end of 2018.
Will you join the Dream Team and help us create an energetic foundation to support the transformational work of IIGL? You can really make a difference in the world by making a modest contribution of time or money. To make the $22 a month commitment or a one time donation, click the link below. To become a member of the Dream Team 22 by committing 22 second a day to help us hold the vision, contact Deb for details: drosen2@wi.rr.com
Checks on US banks, payable to the International Institute For Global Leadership, can be mailed to IIGL, 11537 N. Lake Shore Drive, Mequon, WI 53092 USA. Contributions may also be made by credit card by clicking the link below. Contributions are tax deductible under the 501 (c) 3 tax code of the United States Internal Revenue Service.
To Contribute By Paypal, go to www.paypal.com and make donation to iigl.globalleadership@gmail.com
To Contribute By Credit Card, go to global-leadership.com