International Institute For Global Leadership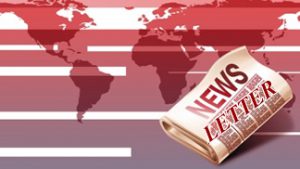 Issue #226 *October 2020
www.global-leadership.com
Asheville, NC USA
Guest Editorial
A Spiritual Economics
Emmanuel Ojimah (Nigeria)
emmisnoopafly@gmail.com
I embark on a seven week study of Spiritual Economics by Eric Butterworth. Talking about the economy has become a national preoccupation for me especially now that the whole world is going through series of crisis. It is remarkable how much power we attribute to this mysterious entity by the way we think and talk about it, so much so that the state of the economy now has the power to determine the state of our collective consciousness. Due to the resent lockdown so many lives have been negatively affected. Our mood goes up and down like a roller coaster along with the Dow and the price of oil. My dear country Nigeria is in a terrible state of economic stability. I heard a planned action strike is taking effect from 12:00am. True prosperity is measured by the state of our consciousness not the state of our bank accounts. Eric Butterworth brings a refreshing and much needed perspective to the subject that is free from magical thinking and dogmatic attitudes about manifesting. Most importantly, he stays focused on the primary aim of all of our teachings which is to show us how to become self liberated, fully functioning human beings instead of using spirituality to justify egocentricity and materialism. Each week I learnt a new theme, a color and an affirmation. We invite you to coordinate your Sunday wardrobe with the color for the week.
Week 1 was Color Blue: I have immediate access to the unlimited power of Creative Intelligence which is my instant, abundant and constant Source of supply. Week 2 was color Red: I am a fully integrated, free functioning human being. The Source and Essence of all that is flows through me now. Week 3 was color Orange Instead of trying to put things right, I strive to see things from a higher consciousness of abundance and order. Week 4 was color Pink: I bring an attitude of gratitude to all the events of daily living and in everything, I am grateful. Week 5 was color Green: In the face of any challenge I affirm that I accept the reality of this situation, but not its permanence and I give it no power over me. Week 6 was color Purple I am free to give generously, secure in all that I do because I am one with the Creative Intelligence that is the Source and essence of all that is. Week 7 was color Gold I am only one, but I am one. I can't do everything, but I can do something. And what needs to be done, by the power of Spirit, I will do.
(Emmanuel is a Level Six student).
What Others Are Saying
Why We Donate to IIGL?
For many, many years we have supported those organizations, usually the smaller ones, that work most efficiently where most or all of the Donated Funds get to the intended recipients and equally importantly, where each dollar donated has the greatest impact or does the most good. IIGL does a superb job of teaching and supporting young people in many countries in their desire to advance in their lives, and not only in their careers but ethically and inspirationally as well. In yet other words, IIGL is an organizational tree that bears abundant and excellent fruit – and has done so for many, many years with their successful graduates bringing along and supporting the next generation and the next of youth coming into succession! We congratulate IIGL on being not only exemplary in concept but also head and shoulders above many larger and more famous organizations in their global reach and affect!
(From an anonymous IIGL Donor shared on Greatnonprofits.org)
What are Students are Reading
Perfect Health: The Complete Mind/Body Guide ($10.17)
This account of alternative healing comes from a seasoned, well-educated Western medical doctor. Chopra inspires us to discover the inner voices within ourselves to heal, transform and create a balanced state of all physical and psychological levels. The book describes how breakthroughs in physics and medicine were underscoring the validity of a 5,000-year-old medical system from ancient India known as Ayurveda ("the knowledge of life span" in Sanskrit). Perfect Health goes on to describe how to apply the ancient wisdom of Ayurveda to everyday life. Although we experience our bodies as solid, they are in fact more like fires that are constantly being consumed and renewed. We grow new stomach linings every five days, for instance. Our skin is new every five weeks. Each year, fully 98 percent of the total number of atoms in our bodies is replaced. Ayurveda gives us the tools to intervene at this quantum level, where we are being created anew each day. Ayurveda tells us that freedom from sickness depends on contacting our own awareness, bringing it into balance, and then extending that balance to the body.
Students/Graduates In Action
IIGL Expands Ebook Library
A special thanks to the students, graduates and donors that have submitted Ebooks to the IIGL library especially during the past year. During 2020, it has been more difficult for Amazon to deliver books to some places, so having the expanded Ebook Library is very helpful. If anyone has an Ebook especially in a PDF format, please contact Deb Rosen at drosen2@wi.rr.com to inquire about adding it to the IIGL Ebook library. In addition, IIGL has reduced costs too thanks to those who have sent Ebooks!
Valuable Resources for Personal & Planetary Transformation
Overseas Jobs
OverseasJobs.com
OverseasJobs.com has been working for over two decades to provide employers easy access to a wide, targeted audience of job seekers. As a niche on-line job board the mission here at OverseasJobs.com is simple; to provide an easy to use, simple forum where employers and job seekers can connect with one another. Each year hundreds of thousands of experienced professionals, expatriates and adventure seekers visit OverseasJobs.com as part of their international job search.
The site has always been free for job seekers to use. They also understand the financial constraints of businesses and have always kept our job posting prices reasonable while providing the best value possible. OverseasJobs.com offers enriching and rewarding employment opportunities across the globe for experienced professionals, contractors and expatriates looking to expand their horizons through work abroad and an international career.
News
Go to Greatnonprofits.org and Help IIGL!
If you love IIGL then tell the world! You have an opportunity to help us make even more of a difference in our community. GreatNonprofits; a review site like TripAdvisor-is honoring highly reviewed nonprofits with their 2020 Top-Rated Awards. IIGL has been on the Great NonProfit Top-Rated Nonprofits List for the past 7 years! Let's do it again! Please help us raise visibility for our work by posting a review of your experience with us by their deadline of October 31, 2020! Students, Graduates, Donors and Board members are all invited to submit a testimonial. All reviews will be visible to the public. It's easy and only takes 3 minutes! Click here to get started: http://greatnonprofits.org/reviews/write/international-institute-for-global-leadership-inc
IIGL Book Sales Continue…
The IIGL Board of Directors shared that the IIGL book, "Creating Your Path Through Leadership" book sales continue to provide a Royalty payment to IIGL each month. It has also helped new potential donors understand more about IIGL! The book is available both on Kindle and in Paperback on Amazon.com! Check it out! Here's the link: https://www.amazon.com/s/ref=dp_byline_sr_book_1…
Meet Our New Students
Ernestina Kabukour Kateye (Ghana)
I am passionate about creating radical change in communities by first becoming radically empowered and enlightened; I am a firm believer in servant leadership. I manage the operations and develop the human resources of non-governmental organizations in my country, Ghana. I am an alumnus of the African Future Leaders Fellowship, Zero-to-One High Impact Leaders Fellowship, Travel for Change Adventures Fellowship and Women in Leadership Fellowship. I serve as the country representative for She Voices Africa which is a women empowerment organization and we are currently running an online campaign against Gender-Based Violence. I also serve as the Africa Academics Ambassador for my tertiary institution, Kwame Nkrumah University of Science and Technology; Africademics is a career platform that make opportunities in the academia-industry easily accessible to students, researchers and scholars.
Vandana Anand (India)
I am a media and communications professional with 14 years of experience across various sectors. Coming from a small town in one of India's most miserable state of Bihar, I wanted to break barriers that existed for girls like me. Since childhood, I wanted to become a doctor. Service to humanity was at my core, and I am thankful it still exists. I could not become a doctor. I was shattered, but I did not give up. I had to chart my path that was different from the rest. I rebelled, and after completing my post-graduation, I came to Delhi, India's capital. I had the deadline of one year to find a job else I would be married off. I enrolled in a Mass Communication diploma course and started looking for a job. Since I attended the evening classes, I utilized my day running around offices and sharing my resume with the editors. I never feared visiting an editor's cabin. The fire within me had made me fearless.
Hillary Muyanzi (Kenya)
I was born and raised in the darkest part of one of the biggest slums, Korogocho, Kenya. I am the first born in a family of five (5), my father went to be with the Lord 15years ago few months just after I joined high school. Growing up in Korogocho I can honestly tell you that life in slums is not easy and everyone has a story to tell that I would love to share with the world one day and I believe this opportunity at USIU will be a push to the top. After my father's death in 2005 I had to drop-out of school at least to help my family look for some food to put on the table. My life started to change when I met men and women who I believe were aligned to the manifesto of International Institute for Global Leadership of first standing with the poor, listening to voices unheard and recognizing potential where others see despair. These men and women stood together with me, they would advise, pray with me and others took me back to school after being out of high school for six (6) good years but still determined to go back at 21 and I managed successfully. Today my story is in the form of a book "Rising from the Ashes" and can be read by different people in the community and everywhere I go, is this not one of the International Institute for Global Leadership Manifesto in line with my life that I really desire to learn more.
Abiola Temiloluwa Ayobolade (Nigeria)
I am a Nigerian and a native of Osun state in Nigeria. I was born on the 5th of May, 1996. My main objective in life is to make a positive difference in the world through my talents, skills, experience, expertise, and educational background and to be a positive influencer to the generations before and after me. To accomplish this, I need to gain knowledge and be vast in different fields. I am a well-organized, determined, diligent, result-oriented, good team player with interpersonal skills in order to maximize and achieve the organizational goal. I am fluent in both oral and written communication skills, a computer literate that possesses good human public relations (PR) and problem-solving skills, and an efficient organizer. I graduated from Adeleke University where I obtained a bachelor of science in Microbiology in year 2016.
Victor Nkaka (Rwanda)
I am Rwandan by nationality. I am single and I live in Kigali. I am an educator and I am excellent in teaching, training, negotiation and conflict resolution. I am loyal, authentic, trustworthy and honest. I am able to work in a team and am able to deal with confidentiality. I have good communication skills, building ideas, task orientation ability and networking skills. I have rigor, I am humble and open minded. I am a good listener, diplomatic as well as master planner.
To view complete profiles, Click Here
Visionary Leadership
Student Progress
We had 12 students from 6 countries complete a total of 22 books in September. These students were from Ghana, India, Kenya, Liberia, Nigeria and Rwanda.
Ernestina Kabukour Kateye (Ghana)
* As a Man Thinketh
* Jonathan Livingston Seagull
Vandana Anand (India)
* As a Man Thinketh
* Jonathan Livingston Seagull
Hillary Muyanzi (Kenya)
* As a Man Thinketh
* Jonathan Livingston Seagull
James Trotman (Liberia)
* Go Pro
Aderemi Adewoye (Nigeria)
* Success through PMA
Abiola Temiloluwa Ayobolade (Nigeria)
* As a Man Thinketh
* Jonathan Livingston Seagull
Udeme Idem (Nigeria)
* Goal Setting 101
* Maximum Achievement
Michael Kelechi (Nigeria)
* Creating your Path through Leadership
Emmanuel Ojimah (Nigeria)
* Out of Body Travel and the Afterlife
* Spiritual Economics
Okorie Eusebius Tobechukwu (Nigeria)
* Go Pro
* The Business of the 21st Century
* The 45 Second Presentation that will Change your Life
* The Power of Intention
Bernard Dourwe (Rwanda)
* Maximum Achievement
Nkaka Victor (Rwanda)
* As a Man Thinketh
* Jonathan Livingston Seagull
Graduates
There was one Student who completed a new level of study this month
Udeme Idem (Nigeria) completed Level One studies
Statistics
New Enrollments
5 enrolled in September
39 enrolled in 2020
Book Assessments
22 in Sept
137 in 2020
Books Shipped
8 in Sept
20 in 2020
Cost of Books
$87.18 in Sept
$341.35 in 2020
You Make It Possible
We extend a special thanks to the following individuals and/or organizations who contributed to IIGL last month. Your ongoing support makes this work possible.
Nathan and Lily Silver Family Fund (Canada)
Deb Silver (Israel)
Lynne Murguia (USA/AZ)
John Hornecker (USA/NC)
Michael Lightweaver (USA/NC)
David Banner (USA/WI)
Deb Rosen (USA/WI)
Patrice Zorn (USA/WI)
Make A Difference
Dream Team 22
Please join Dream Team 22 as our goal is to have 220 people contributing $22 per month. We understand that money is energy and that to sustain and build IIGL we need a lot of people pouring their energy into this endeavor on a regular basis. We also know that not everyone can afford to commit $22 a month – especially our students, who live in countries with economies in which this amount can be equal to a weeks' salary. So we are offering two options for those who wish to become a part of the Dream Team. One can commit to a $22 a month contribution or to spending 22 seconds each day holding the vision of IIGL becoming financially sustainable by the end of 2018.
Will you join the Dream Team and help us create an energetic foundation to support the transformational work of IIGL? You can really make a difference in the world by making a modest contribution of time or money. To make the $22 a month commitment or a one time donation, click the link below. To become a member of the Dream Team 22 by committing 22 second a day to help us hold the vision, contact Deb for details: drosen2@wi.rr.com
Checks on US banks, payable to the International Institute For Global Leadership, can be mailed to IIGL, 11537 N. Lake Shore Drive, Mequon, WI 53092 USA. Contributions may also be made by credit card by clicking the link below. Contributions are tax deductible under the 501 (c) 3 tax code of the United States Internal Revenue Service.
To Contribute By Paypal, go to www.paypal.com and make donation to iigl.globalleadership@gmail.com
To Contribute By Credit Card, go to global-leadership.com