International Institute For Global Leadership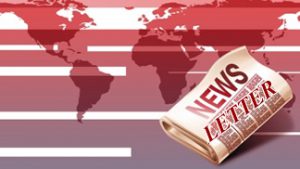 Issue #223 *July 2020
www.global-leadership.com
Asheville, NC USA
Guest Editorial
The Leader who had No Title
Anita Kiddu Muhanguzi (Uganda)
a.kiddu@gmail.com

The main idea in this book is how to become a better leader by replenishing your inner leader so that you can lead without a title and without holding back. The author emphasizes that we need to put our egos aside and respect everyone in the organizations and companies that we work in. By understanding your goals and how to achieve them, respecting others and working towards a common goal we are promoting our businesses and helping those we work with grow.
Below are some key points and some of my takeaways:
"Getting lost along your path is a part of finding the path you're meant to be on. Sometimes we need to get off track before we can develop the clarity to be on track."
I have appreciated that the things that have happened to me are lessons that will determine where I am heading in life.
"It's no longer an excuse to say you don't have a high rank so you don't need to take ownership for the results of the organization. To succeed, everyone now must see themselves as part of the leadership team. You just don't need formal authority to lead anymore only a desire to be involved and the commitment to making a positive difference." This is so important because in order for us to succeed we need to work as a team and that means everyone in the hierarchy is very important to the success of the company or organization.
"The only way any organization and any human being, for that matter will win in these times of revolutionary change will be to start operating under a revolutionary new model of leadership. And this model is all about creating an environment and cultures where everyone needs to show leadership. Everyone needs to drive innovation." We need to give everyone in the hierarchy of the organization a chance to be innovative and contributed towards the success of the company. As a leader we should be able to inspire our team members and allow them to contribute towards the success of the company.
"That for any organization to thrive amid all the turbulence in the business world today, each one of us needs to assume personal responsibility be becoming CEO of our roles and leaders within our current positions. We all need to lead where we are planted and shine where we now find ourselves." If we treat those we work with, with the uttermost respect and create a platform where they are free to express their views then they will work to ensure that the business is a success and they contributed towards that success.
"Leadership has nothing to do with what you get or where you sit. Leadership is a lot more about how brilliantly you work and how masterfully you behave. It's about doing great work- right where you now stand. And about lifting up every single one of the people you work with and get to serve; you don't have to have a title to be a leader."
I have a friend who is always advising me to work smart. This has taught me that leadership is about how you behave at work with your clients and teammates. Your teammates are family because you spend more hours with them than your actual family.
"You don't have to have a title to be a leader. You just need to be a living human being because every single one of us alive in the world today has unrecognized powers and disowned potential that are far superior to the power conferred by a title." We should always remember that we are first human beings before the titles we find in our work places. We should always remember that the same blood that runs in our veins in the same in the janitor's veins and so the titles should not set us a class apart.
"You can't be creative and innovative and all that juicy stuff if you're too scared to think, feel and be different. There's only one you in the whole world now and forever more. And no one else can ever be as good as you." We have to always remember that we were born genius and so we have to always think outside the box and aim to always be a class apart and different.
These lessons and ideas will help me in my daily personal life because I will live by them first by always replenishing my inner leader and being the best leader that I can be. Ensuring that I have goals set out, exercising, listening to music and never forgetting about the relationships I have with family and friends. Not forgetting to always appreciate my team mates so that we work towards the success of the company. By impacting those that I work with and live with and teaching them the lessons in this book, they will become better leaders and their lives will forever be impacted.
What Others Are Saying
Mantsebeng Suzan Maepe (Lesotho)
suzanmaepe@gmail.com
How Have You Changed?
I came across International Institute of Global Leadership when I was still an impressionable student in tertiary. It had come at a time when I was on a soul searching journey of who I was as a person, and how I wanted to live my life.
From the first two books that were my introductory level books at IIGL, I particularly liked James Allen's "As a Man Thinketh." From the very first moment that I laid my eyes on the words in the book, I knew I would never be the same again. Being a book worm since my formative years in primary, I loved the written word since around the ages of six years when I learned how to read. But my readings had mostly been fiction work, I had never read the self-development, biographies or leadership books.
I started my leadership and self-development journey with IIGL as a second year pursuing my undergraduate degree. I had undergone a very dramatic change in my life at that point, having experienced my first fear; my fear of failure. I had failed one module in my course, and coming from a background of having always been among the top performers in my grade, I felt that by failing I had not only let myself but my family and relatives who believed in my intelligence down. The first book, As a Man Thinketh, was the perfect antidote to the negative self-beliefs that had started to emanate to myself as doubts started creeping in when. Feelings such as, "You are not really as smart as you thought, so you really thought you were all that hey, newsflash, you are just like the rest of us' were slowly trying to build a home in my thought system."
The ideologies in the book indicated that I would be the exact product of my thoughts. I knew that I would be heading downhill if I did not change my thoughts. One particular book that was very integral to helping change my mind set, was also Success through Positive Mental Attitude (PMA). I worked on cultivating a positive Mindset, re-directing negative thoughts and deciding that I had the abundance of opportunities out there waiting for me. I came to realize failing as one of the best thing to ever happen to me at the time as it liberated me from my fear of failure. Because of failure, I was able to become courageous and to go after passions I had without fear of rejection or failure as I had been scared of before. I took back my power and realized that I am the author of my own dreams. This is a summary of how my life has changed since I enrolled as an IIGL student.
I began taking responsibility over my own life. I realized that 10% of life is what happens to us, but 90% is how we respond to it. Ever since I learned of this, there was a paradigm shift in how I viewed life, and experiences. My life changed when I began taking responsibility for my life, my actions and the decisions that I take. I am the author of my own life, when I make mistakes or make bad decisions. My life consists of the 3 Cs. I know that I have to make choices to take chances that life offers in order to make changes in my life. I had the choice to decide whether I would let the fear of failure or rejection dictate my life and hinder me from trying some of my biggest passions. I began watching my thoughts and realized that one of the things I missed most of I made the choice to start writing, that year I approached some media houses and began contributing articles to them, I began doing outdoor activities such as hiking, canoeing which I loved. Taking for my life, also helped in my work life, when I joined the Non-Governmental sector. I managed a district with over 45 team members who I was supposed to lead. Having assumed the position when I was only 24 years, a lot of people used to judge me because of my small petite body and my young age. It was a lot of responsibility to assume, but because of the leadership training I had received at IIGL I was able to manage it.
I was able to define what my vision for my life was; clearly articulated my goals and the dreams I wanted to achieve in my life. I knew I wanted to serve the world with my gifts, to contribute to youth development. This ultimately helped me charter an unforeseen trajectory in my life, where I enrolled for a certificate program on child and youth development while I was still balancing my Economics degree. Becoming more self-aware, through the tools in the IIGL books, I was able to realize this passion of working with children, and also the importance of having great leadership structures in place. This ultimately also helped me realize my passion for working with young people to achieve the Sustainable development goals.
I became more self-aware of my strengths and weaknesses. I have had to go on a self-actualization journey. This has helped me become more aware of my strengths are, as well as my weaknesses. Realizing my weaknesses actually helps me work more on improving them. I also learned to have compassion for myself and forgive myself when I make mistakes. That is one of the most difficult things, forgiving oneself for not knowing better or doing better.
My relationship with others improved tremendously. Not only did I improve the
relationship with myself but with other people, having become a bit more self-aware of my actions with my family, friends and community. I recall when I was amidst a conflict in the community where some of the people we work with, were in a feud and did not want to work together in an initiative that required working together in a group. I was able to assist in the conflict through the principles in had learned in Non-violent communication. I know how overwhelmed i would have felt, had I not learned from such instrumental books how to go about assisting in conflict resolution.
(Suzan is a Level Three Student).
What our Students are Reading
Failing Forward $11.99
Are some people born to achieve anything they want while others struggle? Call them lucky, blessed, or possessors of the Midas touch. What is the real reason for their success? Is it family background, wealth, greater opportunities, high morals, an easy childhood? New York Times best-selling author John C. Maxwell has the answer: The difference between average people and achieving people is their perception of and response to failure. Most people are never prepared to deal with failure. Maxwell says that if you are like him, coming out of school, you feared it, misunderstood it, and ran away from it. But Maxwell has learned to make failure his friend, and he can teach you to do the same. "I want to help you learn how to confidently look the prospect of failure in the eye and move forward anyway," says Maxwell. "Because in life, the question is not if you will have problems, but how you are going to deal with them. Stop failing backward and start failing forward!"
Students/Graduates In Action
Congratulations on Two New Foundations!
Congratulations to IIGL Vice President and Graduate Vivian Muciri (Kenya) muciri.vivian@gmail.com on finalizing the legal paperwork needed for launching her new organization called the Vision for Change Foundation. In addition, Level One student, Elie Bizimana (Rwanda) eliebizimanadc@gmail.com finalized the needed legal filing information for his new organization called the Elie Bizimana Foundation. Inspiring news for both of you!
Valuable Resources for Personal & Planetary Transformation
Do you want to Learn a New Language!
Babbel.com
Babbel is a premium, subscription-based language learning app for web, iOS and Android. Babbel currently offers 14 different languages from seven display languages (German, English (US + UK), French, Spanish, Brazilian Portuguese, Italian and Swedish).[20] Babbel's original learning content is developed in-house by a team of over 100 educators and linguists. There are beginner, intermediate and grammar courses, vocabulary lessons, as well as courses with tongue-twisters, idioms, colloquialisms, and sayings. Courses for a given language may be aimed at a specific audience: for instance, English may be learned as "PR English" or "Marketing English."
In August 2017, Babbel announced that it had partnered with Cambridge English Language Assessment to create a low-cost online English test. The test assesses beginning and intermediate students' reading and listening skills (up to level B1 and above of the Common European Framework of Reference for Languages). Every test features about 70 questions from a bank of hundreds of options which like Babbel's lesson content reflect real-life communicative situations, including recordings of radio broadcasts and conversations for listening tasks.
News
Request for IIGL Participation
IIGL Graduate Lawrence Afere (Nigeria) lawrence@springboardnig.com recently shared:
"I will like to invite IIGL students in Africa (especially from the following countries: Botswana, Cote d'Ivoire, Ethiopia, Lesotho, Mali, Malawi, Mozambique, Rwanda, Sierra Leone, Somalia, Tanzania, Zambia and Zimbabwe) to the Next Leaders' Summit Africa 2020 which will be virtual. Participation in this year's summit will be strictly by invitation only. We truly need young leaders who will be able to follow up on the teachings of the summit." Please contact Lawrence for more information!
Select The International Institute For Global Leadership on Smile.Amazon.com!
Just a reminder that each time you shop, at no cost to you on Amazon.com, a portion of your purchase can be donated to IIGL. When you shop at smile.amazon.com, you'll find the exact same low prices, vast selection and convenient shopping experience as Amazon.com, with the added bonus that Amazon will donate a portion of the purchase price to IIGL! Share this link: http://smile.amazon.com/ch/56-2443621 and ask your family, employees, and friends to bookmark this link so all their eligible shopping will benefit the International Institute For Global Leadership Inc. Disbursements are made to IIGL on a quarterly basis from Amazon!
IIGL Book Sales Continue…
The IIGL Board of Directors shared that the IIGL book, "Creating Your Path Through Leadership" book sales continue to provide a Royalty payment to IIGL each month. It has also helped new potential donors understand more about IIGL! The book is available both on Kindle and in Paperback on Amazon.com! Check it out! Here's the link: https://www.amazon.com/s/ref=dp_byline_sr_book_1…
Meet Our New Students
Aderemi Oluwasogo Adewoye (Nigeria)
I am presently working as the Site Director for a Multinational beverage company I started off as a Trainee Engineer in a Global chemical company and I gained insight into leadership as a young Engineer by the virtue of the fact that I realized that there is always something different between two different managers who achieve result and the one that finds it difficult to achieve result through people. I discovered the difference is about leadership. I therefore started by reading so many books on how to improve on my leadership and I have deployed most of the learning and I can see massive development in my career and growth as an individual. I am passionate about developing people and creating a peaceful world where people can co-exist together. I am versatile in Managing Operation and have delivered some enviable results in different organizations across West, South and East Africa.
To view complete profiles, Click Here
Visionary Leadership
Student Progress
We had 8 students from 4 countries complete a total of 15 books in June. These students were from Liberia, Nigeria, Uganda and Zimbabwe.
James Trotman (Liberia)
* 21 Irrefutable Laws
Aderemi Adewoye (Nigeria)
* As a Man Thinketh
* Jonathan Livingston Seagull
Kevin Obioma Fortune (Nigeria)
* PsychoCybernetics
Udeme Idem (Nigeria)
* PsychoCybernetics
Faith Iyahen (Nigeria)
* How to Win Friends and Influence People
Okorie, Eusebius Tobechukwu (Nigeria)
* Failing Forward
* Full Steam Ahead
* Good Leaders ask Great Questions
* The 5 Second Rule
* The Leader who had No Title
* The Monk who Sold his Ferrari
* This Child shall be Great
Anita Kiddu Muhanguzi (Uganda)
* The Leader who had No Title
Bernard Ndhlovu (Zimbabwe)
* Creating your Path through Leadership
Graduates
The following Students completed one level of study this month
Bernard Ndhlovu (Zimbabwe) completed Level One
Cheurombo Pswarayi (Zimbabwe) completed Level Three
Statistics
New Enrollments
2 enrolled in June
22 enrolled in 2020
Book Assessments
15 in June
85 in 2020
Books Shipped
0 in June
12 in 2020
Cost of Books
$0 in June
$254.17 in 2020
You Make It Possible
We extend a special thanks to the following individuals and/or organizations who contributed to IIGL last month. Your ongoing support makes this work possible.
Deb Silver (Israel)
Lynne Murguia (USA/AZ)
John Hornecker (USA/NC)
Michael Lightweaver (USA/NC)
Judith Royer (USA/SC)
David Banner (USA/WI)
Minda & Daryl Devorkin (USA/WI)
Deb Rosen (USA/WI)
Patrice Zorn (USA/WI)
Make A Difference
Dream Team 22
Please join Dream Team 22 as our goal is to have 220 people contributing $22 per month. We understand that money is energy and that to sustain and build IIGL we need a lot of people pouring their energy into this endeavor on a regular basis. We also know that not everyone can afford to commit $22 a month – especially our students, who live in countries with economies in which this amount can be equal to a weeks' salary. So we are offering two options for those who wish to become a part of the Dream Team. One can commit to a $22 a month contribution or to spending 22 seconds each day holding the vision of IIGL becoming financially sustainable by the end of 2018.
Will you join the Dream Team and help us create an energetic foundation to support the transformational work of IIGL? You can really make a difference in the world by making a modest contribution of time or money. To make the $22 a month commitment or a one time donation, click the link below. To become a member of the Dream Team 22 by committing 22 second a day to help us hold the vision, contact Deb for details: drosen2@wi.rr.com
Checks on US banks, payable to the International Institute For Global Leadership, can be mailed to IIGL, 11537 N. Lake Shore Drive, Mequon, WI 53092 USA. Contributions may also be made by credit card by clicking the link below. Contributions are tax deductible under the 501 (c) 3 tax code of the United States Internal Revenue Service.
To Contribute By Paypal, go to www.paypal.com and make donation to iigl.globalleadership@gmail.com
To Contribute By Credit Card, go to global-leadership.com