International Institute For Global Leadership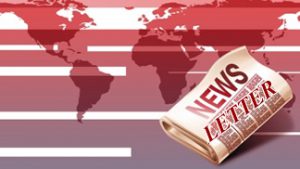 Issue #210 *June 2019
www.global-leadership.com
Asheville, NC USA
Guest Editorial
President's Message at IIGL 2019 Annual Meeting
Ethelbert O. Umeh (Nigeria)
Ethelumeh2011@gmail.com

Below is my Acceptance Speech as Re-elected IIGL Board President:
With grateful heart and high sense of responsibility, I stand before you today, May 11, 2019 to accept my re-election as Board President of this prestigious organization, International Institute for Global Leadership, USA. May I also thank and congratulate the new leadership team that has accepted to serve alongside with me as Board members and executive officers. I salute your courage to undertake this noble task. I celebrate all IIGL members that participated at today's Annual General Meeting from different countries through teleconference. Your commitment to IIGL vision is undoubtedly satisfactory.
During the last term, we achieved many milestones prominent among them were we had our 27th graduate in the person of Vivian Muciri from Kenya, who is currently serving as our Recording Secretary at the board.
Also, we had about 25 new students' registrations, more than 20 students moved from One level of study to another, and then our signature testimonial book project "Creating Your Path through Leadership" which started during 2017-18 term got completed and eventually published in August 2018. It is now live on Amazon. This great book was published by 24 amazing contributors from USA, Uganda, Nigeria, Ethiopia, Rwanda, Kenya, Nepal, and Zimbabwe.
It is amazing that till date, IIGL has produced 27 graduates from 11 countries, with over 150 active students in about 30 countries, which cut across six continents. We will never rest on oars, we will keep on pushing on, trying our best to connect, network, and inspire more change makers that will bring transformational effect in their communities.
Today, I thank God for the privilege of being re-elected after a successful 1st term, I thank all those that were re-elected with me, and special thanks to the board member that served out his term- Aloys Hakizimana, and our new Board members Hattie Opondo and David Banner.
I thank God for the grace of being formerly a student, confronting my challenges to becoming the fastest graduate ever in the history of our organization and now serving as Board President for second term. I pray God to bless, approve and stamp our collective 2019-2020 vision. I am very optimistic they will be realized through God who strengths us. I pray that IIGL will continue to be a light to the world, a beacon of positive revolution, a home where goodwill towards all is nurtured in order to bring new hope to our individual lives, families, communities and the entire world.
What Others Are Saying
IIGL 2019-2020 Goals and Visions for the Next Term
Listed Below are Visions for their next term shared by new IIGL Board Members who attended the recent Annual Meeting via Teleconference:
Ethelbert Umeh (President): Ethelbert's Vision is to continue to join other members to build the great IIGL institution by 1) attracting and retaining more donors. 2) Getting in active students to become more active. 3) Structuring a commendable experience that will involve graduates, students and donors. 4) Hosting an IIGL conference in Nigeria 5) connecting, networking and inspiring IIGL students to continue with their change making initiative within their communities.
Lynne Murguia (Finance Chair & Board Member): Having done micro credit in developing country in Asia has made me realize how important leadership is; And with this background the role I can play in IIGL are facilitating things like international conference in Nigeria, and funding IIGL for expanding the student body.
Emmanuel Iziomoh (Vice President): My Vision is to support the leadership on the forth coming student meeting and ensure IIGL regional Meet-ups becomes a reality. This will be a wonderful meeting to share goals and vision among ourselves and increase IIGL visibility in Abuja. (This meeting is Japheth vision of wanting students to have face to face meet up all over the world where students can have a meeting).
Kathleen Oweegon (Corresponding Secretary): I am delighted to be in the role of corresponding secretary again. I enjoy this role very much. The plan is that I will be the corresponding secretary for one year, after which I will return the role to Aisha and become a regular board member again. My vision during this time is to research ways to improve the technology we are using and improve the board's communication as a team. I will be encouraging board members to share their thoughts and ideas on the board meeting agenda topics, even via email if they are not able to attend the meetings. We need to hear all voices! I will also be mentoring Aisha on the technology we use to moderate the meetings, so that Aisha can become better equipped when she takes the corresponding secretary role in a year.
Paul Dominic Nwakuma (Board Member): My vision is to share my life in any capacity I can with those around me and to propagate IIGL idea in the middle bet of Nigeria with knowledge and experience am gaining at least to make one life modeled after me. For the forthcoming leadership I hope to contribute in any way I can encouraging lower level student to keep going higher, as I discovered there are more value in the high-level books.
Vivian Muciri (Recording Secretary): My vision is to work with the rest of the board members to ensure the overall vision of IIGL is realized through offering support and collaboration where I can, hence continuing with my role as recording secretary I commit to ensure the board minutes are recorded and shared in a timely manner.
Japheth Aizebeoje (Board Member): My vision is to collaborate with others in Abuja particularly to ensure IIGL presence is felt competently in my region. To support my fellow board members and leaders to make a better impact.
Aishatu Ibrahim (Board Member): 1.) I intend to be more available, active and attend all meetings as possible. 2.) I intend to be more committed, even as I work diligently with Kath in learning and improving my hosting / recording skills. 3.) I intend to work with Emmanuel and other Abuja Board members and Students in setting up smaller IIGL student circles. 4.) I intend to work with all board members, under the Leadership of our President Ethelbert to make the 2019 Conference at Lagos a huge Success.
What our Students are Reading
Developing the Leader Within You
by John C. Maxwell ($12.00)
In this thoroughly revised and updated 25th-anniversary edition of his now classic work, John C. Maxwell reveals how to develop the vision, value, influence, and motivation required of successful leaders now in paperback. Twenty-five years ago, John Maxwell published the book that forever transformed how we think about leadership. Developing the Leader Within You revolutionized the way leaders are made and in the process sold more than one million copies. Now John Maxwell returns to his classic text to include the leadership insights and practices he's learned in the decades since the book first appeared. Thoroughly revised and with two completely new chapters, this new edition updates the foundational principles for transformative leadership that Maxwell has used as a leader for more than 40 years. No matter what arena you are called to family, church, business, nonprofit the principles Maxwell shares will positively impact your own life and the lives of those around you. New readers as well as longtime fans of Maxwell and the original book won't want to miss out on this one.
Students/Graduates In Action
IIGL Graduate Joins Board of Directors in Nepal
IIGL Graduate Kishor Bajracharya (Nepal) shared, "I am pleased to inform you that I am selected as a Board of Director for a Micro Finance Company in Nepal. The name of our Micro Finance is BPW Laghubitta Bittaya Shansta Ltd. Laghubitta means Micro Finance. Bittiya means Financial and Sanstha means company. It has got license from the Central Bank of Nepal. It is authorized to work in 10 districts to provide micro financial services to the poor and middle class women members. We have nearly 1200 women members at present. We have just registered our website. http://www.bpwlaghubitta.com.np. It would be so great if we could have some ideas and best practices from the micro finance activities undertaken by any of IIGL friends." For more information you can email Kishor at: kbajracharya@gmail.com.
Valuable Resources for Personal & Planetary Transformation
Philanthropy University
philanthropyu.org
Named from the word "Philanthropos" meaning love of humanity, Philanthropy U was founded by the Al-Dabbagh Group in 2015. Philanthropy University, a free online learning platform, launched in 2016 to build upon and scale the Stars Foundation's decade-long legacy of strengthening local organizations through capacity building and awards programming. The innovative approach uses technology to deliver practical learning and support, where it matters most. Imagine every frontline practitioner having access to critical resources to grow their impact, despite operating an under-resourced community. Imagine small-yet-mighty organizations developing skills that ready them for funding dollars, which drives significant progress towards a better future for us all. Imagine applying the efficiency of a data-driven, scalable solution to strengthen our most overlooked, yet critical, change agents in development. Philanthropy University serves as a catalyst for sustainable development by giving frontline practitioners free access to the fundamental training, networking and funding needed to optimize their work. The free online learning platform democratizes education for social impact by putting courses, communities and funding just a click away.
News
Announcing the 2019-2020 Officers and Board Members
Thank you to those Officers and Board Members that have completed their leadership positions for 2018-2019. It was another successful year in building a strong team of student/graduate leadership. A special thank you to Aloys Hakizimana (Rwanda) who completed his term. Also, gratitude to Aishatu Ibrahim (Nigeria) and Lynne Murguia (USA/AZ) as outgoing Officer and Board members. Here are the 2019-2020 Board of Directors:
Officers
Ethelbert Umeh (Nigeria) President
Emmanuel Iziomoh (Nigeria) Vice President
Kathleen Oweegon (USA/NM) Corresponding Secretary
Vivian Muciri (Kenya) Recording Secretary
Charles Kabera (Rwanda) Treasurer
Board Members
Japheth E. Aizebeoje (Nigeria)
Aishatu Ibrahim (Nigeria)
Ujunwa Osayi Lynda (Nigeria)
Nwakuma Dominic Paul (Nigeria)
Juliette A. Engole (Uganda)
Harriett Opondo (Uganda)
David Banner (USA/WI)
Lynne Murguia (USA/AZ)
IIGL Book Sales Continue…
The IIGL Board of Directors shared that the IIGL book, "Creating Your Path Through Leadership" book sales continue to provide a Royalty payment to IIGL each month. The book is available both on Kindle and in Paperback on Amazon.com! Check it out! Here's the link: https://www.amazon.com/s/ref=dp_byline_sr_book_1…
Meet Our New Students
We had 4 new students this month
Moses Ojukwu (Malaysia)
I am a Nigerian by birth but currently on a doctoral study at the University sains Malaysia, Malaysia. My research interest is on food structure and analysis with emphasis of local foods. During my undergraduate studies in Nigeria, I was privileged to lead my fellow students in different capacities such as class Representative, member of the student parliament and eventually the secretary general of the Student Union Government. During those times, I was able to galvanize the students towards solving most of our contemporary problems. I currently teach university students, though on a study leave. I was born on December 23, 1983, to a family of four girls and 2 boys. My desire for learning made my parents to enroll me into a school when I was less than two years old. From Childhood, I have always desired knowledge in all facets because knowledge is power. I have always sought to make the world around me better by imparting my environment and people around. Little wonder I couldn't wait for university education before I started teaching in a Basic school in my home country where my impact is still resonating till date, after about 18 years.
Mbaegbu Innocent Ifeanyi (Nigeria)
I would describe myself as energetic, self-motivating and inspiring. I hail from Ihitte-Uboma LGA of Imo State, Nigeria. I hold a Bachelor\'s degree in Educational Management and Planning from the prestigious Abia State University, Uturu and currently pursuing my Masters degree program in Educational Measurement, Evaluation and Research in Nnamdi Azikiwe University, Awka. I am the MD/CEO of Innyz Global Ventures. I am an Education Consultant and Evangelist and social agent for positive change .My interest is basically on youth education and empowerment. I sensitize youths on the need to pursue their education and shun social vices especially internet fraud as its has become prevalent in Africa. I also have passion to help the less privilege as I am working tirelessly to set up an NGO to cater for the need of those the society has written off. I would describe myself as a self-starter, independent thinker, innovative, aspiring and people-oriented.
Jennifer Aliu Kadiri (Nigeria)
I'm a recent graduate from the Nigerian Institute of Journalism. I am 24 years old and the only girl amongst four boys. Where Many children had a happy childhood, my own childhood was been locked up in stores, toilets, dog houses etc. I love to play tennis and I hope to learn how to play Basketball and Lawn Tennis. I am a graduate of journalism from the Nigerian Institute of Journalism from 2012 to 2017 passionate about using the media as a tool for social change. I have core skills in events and programs and project management. This is a skill I have gained over the years through managing and working with different teams on projects. I worked with Korede Bello Initiative as an Event planner and programs director. During this period I planned the Police and the Media Forum, Youths and Security Seminar/Conference, trip to Juvenile Home with the artist Korede Bello in Western Nigeria as well as the just concluded International Youth Day (#SafeSpace4Youths) 2018- End SARS series which led to the reformation of the Special Anti-Robbery Squad to Federal Anti-Robbery Squad. As a journalist I have interned with TV3 Network as a business and entertainment reporter and a teleprompter operator, TOSH FM radio, Volta Region, Ghana as a presenter and content creator and finally as an assistant Editor-in-chief in my schools magazine; NIJ Voice. I managed the Korede Bello Initiative's social media accounts as well as that of Eco Nigeria.
Emmanuel Ojimah (Nigeria)
I am from Ibaji LGA of Kogi State, A Building Engineer by profession with a HND in Building Technology from The Federal Polytechnic Idah, Kogi State Nigeria. I am the first in the family of eight. I am married and blessed with wonderful children. My wife is IIGL's 23rd Graduate and she introduced me to IIGL. My height is 1.69m; my favorite colors are purple and red. My favorite food is Pounded yam + Egusi + Afang soup. My favorite quote is the golden rule "Do Unto Others as you would want them to do on to you.". I am slow to anger, friendly and very outgoing. I believe in the good nature that exists in everyone. I believe that the world will be a better place if we but love and lean on each other.
To view complete profiles, Click Here
Visionary Leadership
Student Progress
We had 10 students from 5 countries complete a total of 15 books in May. These students were from Ghana, Liberia, Malaysia, Nigeria and Zimbabwe.
Irene Dede Acquah (Ghana)
*PsychoCybernetics
James Trotman (Liberia)
* Full Steam Ahead
Moses Ojukwu (Malaysia)
* As a Man Thinketh
* Jonathan Livingston Seagull
Mbaegbu Innocent Ifeanyi (Nigeria)
* As a Man Thinketh
* Jonathan Livingston Seagull
Jennifer Aliu Kadiri (Nigeria)
* As a Man Thinketh
* Jonathan Livingston Seagull
Michael Kelechi (Nigeria)
* Success through PMA
Ocheja Linus Lawrence (Nigeria)
* Built to Last
* The Eight Essential Steps of Conflict Resolution
Dominic Paul Nwakuma (Nigeria)
* The Winning Attitude
Emmanuel Ojimah (Nigeria)
* As a Man Thinketh
* Jonathan Livingston Seagull
Cheurombo Pswarayi (Zimbabwe)
* The Seven Habits of Highly Effective People
Graduates
The following Student completed one level of study this month
Ocheja Linus Lawrence (Nigeria) completed Level Four
Statistics
New Enrollments
5 enrolled in May
30 enrolled in 2019
Book Assessments
15 in May
62 in 2019
Books Shipped
10 in May
12 in 2019
Cost of Books
$213.20 in May
$238.52 in 2019
You Make It Possible
We extend a special thanks to the following individuals and/or organizations who contributed to IIGL last month. Your ongoing support makes this work possible.
Deb Silver (Israel)
Wanda Gail Campbell & Mike Tilley (USA/AL)
Lynne Murguia (USA/AZ)
John Hornecker (USA/NC)
Michael Lightweaver (USA/NC)
David Banner (USA/WI)
Deb Rosen (USA/WI)
Patrice Zorn (USA/WI)
Make A Difference
Dream Team 22
Please join Dream Team 22 as our goal is to have 220 people contributing $22 per month. We understand that money is energy and that to sustain and build IIGL we need a lot of people pouring their energy into this endeavor on a regular basis. We also know that not everyone can afford to commit $22 a month – especially our students, who live in countries with economies in which this amount can be equal to a weeks' salary. So we are offering two options for those who wish to become a part of the Dream Team. One can commit to a $22 a month contribution or to spending 22 seconds each day holding the vision of IIGL becoming financially sustainable by the end of 2018.
Will you join the Dream Team and help us create an energetic foundation to support the transformational work of IIGL? You can really make a difference in the world by making a modest contribution of time or money. To make the $22 a month commitment or a one time donation, click the link below. To become a member of the Dream Team 22 by committing 22 second a day to help us hold the vision, contact Deb for details: drosen2@wi.rr.com
Checks on US banks, payable to the International Institute For Global Leadership, can be mailed to IIGL, 11537 N. Lake Shore Drive, Mequon, WI 53092 USA. Contributions may also be made by credit card by clicking the link below. Contributions are tax deductible under the 501 (c) 3 tax code of the United States Internal Revenue Service.
To Contribute By Paypal, go to www.paypal.com and make donation to iigl.globalleadership@gmail.com
To Contribute By Credit Card, Click Here