International Institute For Global Leadership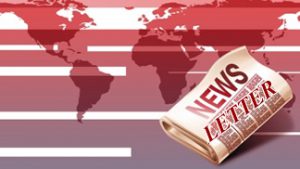 Issue #194* February 2018
www.global-leadership.com
Asheville, NC. USA
Guest Editorial
Keys to Success
Pema Rinji Sherpa (Nepal)
pemarinjisherpa15@gmail.com
Below are some key points from a recent assessment from the Level One book, Keys to Success:
Develop definiteness of purpose only by finding your own burning desire will you achieve success: I think this idea is important to be because I had faced so many failures in my life and I saw in other's life too. And now I got this they were because of not recognizing the burning desire and making purposes by seeing what other people are doing. When I was in grade 5 I saw a singer getting popular in the society. I got a desire to be singer and I had participated on some singing competitions too but I didn't get any position later I lost my interest on singing. Now I realize that was my wrong purpose.
If you can see an opportunity as quickly as you can see the faults of others you will soon succeed: People most of the time just sees the fault of other people, when I was in high school I used to play volleyball game. While playing, some of my friends were there who used to stay just complaining about other. One day our coach told them "don't do like that and instead of complaining and backbiting talk in friendly manner and help them to improve, only by doing that you can win the match." By hearing that conversation I had learned this idea. In these days if some people do like that I always remind them that. Keep your eyes on positive things not in negative.
A positive mental attitude is the single important principle of the science of success: We cannot get success until we build a positive mental attitude. Positive mental attitude is very important to get success. I feel many times that when we feel nervous or hard to do something or we feel like we would not win or get success then the same thing would happen. It is difficult sometime but not impossible if we tried. When we think that, the work we are doing is not hard and we can get success with full confidence then the success wouldn't be so far from us.
If you accept defeat as and inspiration to try again with renewed confidence and determination attending success will be only matter of time: I feel this point important to me because I had also applied this in my life many times. I went to a new school after grade seven, I feel very nervous in the new school. I was kind of a shying person at that time. This all affect in my study. So, I failed my exam of first term. I felt very sad for a few days but later I realized being sad and staying in a bad mood is not the solution. Then I started to study hard. I kept the ego of being a failure and to talk of other students around me. In the next term I was in top 5 and the other people were surprised about that but they didn't know how hard I had worked for that.
You are where you are and what you are because of your established habits: I agree with this statement very much. Our habit will determine that how our future will be. If we develop a habit of having alcohol, drugs or habits of keeping negative thoughts on mind one day we will be in very bad situation. On the other hand if we develop positive habits like daily exercise, balance diet we will be successful and will live a healthy and happy life.
What Others Are Saying
Oluwatosin Adeosin Isaac (Nigeria)
Tosinsmiles4u@yahoo.com
How have I Changed?
On March 21, 2014 at 3:357pm, I received a congratulatory mail from Deb Rosen welcoming me into this great and honorable leadership platform (IIGL). Her mail was accompanied by two powerful books; "As a Man Thinketh and Jonathan Livingston Seagull." I was being charged into new life experience and my journey to unending growth and opportunities began with these two books. So far so good, my decision of joining IIGL has yielded a lot of profit. I am now better equipped mentally, socially, spiritually and physically through the different books and knowledge tapped from different authors I have read their books courtesy IIGL. My confidence level has witnessed a major shift and I have learned never to take "No" for an answer. The most interesting part of my journey so far was when my promotion came from Junior Staff to Senior Staff. I was already admitted into IIGL when this promotion came. Moving from a manager of self to a manager of over 30 employees was a bit challenging at the beginning.
I can see clearer picture of human existence on planet earth. Our creator has shaped and formed us with some unique features. He took time to create us with ability to also create.
No man can succeed in isolation. At every point in time we need people to co-operate with us in making the world a better place. The book "How to Win Friend and Influence People" has really helped me to partner and relate in a better way with people around me. I have improved drastically my inter-personal relationship. I am now attracting people of like minded, people who understand my vision and ready to give all to support my dream.
The improvement in my inter-personal relationship is really assisting me in my professional pursuit. On a daily basis I interact and interface with different colleagues from different department starting from Planning, Logistics, Quality and Engineering. Having this quality has really helped us deliver organizational targets consistently.
Comment and feedback from my Manager during 2016 Business Performance Appraisal rated me as an employee with strong inter-personal relationship with team members. All these were because of the learning I have acquired through International Institute for Global Leadership. Goal Setting has also helped me improve my Objective setting skill in my place of work. To successfully manage a team, one need to have a very smart goal, goal that is achievable for his team members. I have clear objective settings running for my team members and every quarter I carry out performance appraisal for each team member to evaluate performance and also to give feedback .This has really improve my team performance. Thanks to IIGL for impacting in humanity. Above all my passion for personal development has witnessed a major shift.
What Our Students Are Reading
Becoming the Boss By Lindsey Pollak $11.73
Written exclusively for Gen Y readers to address their unique needs, Becoming the Boss is a brisk, tech savvy success manual filled with real-world, actionable tips, from an expert they respect and relate to. Lindsey Pollak defines what leadership is and draws on original research, her own extensive experience, and interviews with newly minted Gen Y managers and entrepreneurs around the world to share the secrets of what makes them successful leaders—and shows young professionals how to use that knowledge to rise in their own careers. From learning to develop a style that appeals to your older colleagues, to discovering the key trends affecting your career, to mastering the classic rules of excellence that never go out of style, Becoming the Boss helps you identify your next professional move and shows you how to get there.
Students In Action
News from Nigeria – ICLD!
IIGL President and Graduate Felix Iziomoh (Nigeria) flelixi@gmail.com shared that his organization Nigeria – ICLDNG was glad to participate in the 14th Edition of the Safer Internet Forum in late November 2017 in Brussels, Belgium with the theme: "From children's tech to resilient youth – how to foster wellbeing online." The meeting agenda included sessions on children and robotic toys, building resilience with vulnerable groups, whether we should verify age online, and the scale of the challenge being faced in tackling child sexual abuse material (CSAM) online. There were over 250 participants and major stakeholders in the Internet space was in attendance.
Felix also reported that, "on January16th 2018, we successfully ended another six months of leadership and mentorship program for Secondary school students and presented certificates to the students. Over the last few months, we have worked with 47 students from five Government schools in the Surulere area of Lagos state. After a week leadership and skills trainings, our students identified a project they will like to do in their school and we worked with them to make it possible. Some of the projects include school farm, book donations, sport materials and cleaning items. We are proud to work with these outstanding students. We are also thankful to Lagos state ministry of Education, Education District 4 and the various school Principals for their support. Thanks to our team and volunteers."
Valuable Resources for Personal & Planetary Transformation
Educate Inspire Change (EiC)
Edcuateinspirechange.org
EducateInspireChange (EiC) was created in 2012 to help keep people informed , to encourage people to expand their consciousness and to inspire people to reach for their dreams. "We believe that to create real positive change in this world we need to first change ourselves, this might mean living more sustainably, eating more healthy, understanding yourself better ultimately anything that improves your state of mind as this will help to make the world a better place." EiC covers a broad range of areas such as alternative media, health, science and technology, spirituality and more. In the past 5 years they have grown from a small social media page to a very popular alternative media organization with a strong online community presence. With continued support they look forward to educating, inspiring and changing the world for the betterment of all people.
News
Student Expansion Project
A long-time supporter of IIGL has proposed funding a project for recruiting new students from regions of the world where there are currently few or no students. Many IIGL students/graduates have contacts on social media networks so current students in Level Three and beyond will be paid U.S. $100 for each student they recruit (Outside their own country) who completes Assessments for 5 books ("As a Man Thinketh" and "Jonathan Livingston Seagull," plus a minimum of 3 books from Level One). This will indicate a sufficient degree of interest to continue with the IIGL curriculum. This project will begin immediately and continue until $3,000 has been distributed. Ongoing progress will be posted on the IIGL website and in newsletters. Refer new students to global-leadership.com Home Page for Application or email Deb!
IIGL Website is Getting an Upgrade
Our veteran webmaster Pius Reis (Nigeria) is in the process of upgrading our IIGL Website. Please note during this process the website may be unavailable and there will be some delayed assessment postings until March of 2018. Contact Deb with any questions or concerns.
Meet Our New Students
We had 2 new students this month.
Tony Adeyemi (Nigeria)
I have over 5 years of experience in the field Entrepreneurship. I am the founder of TAE Enterprises. At TAE Enterprises; we train and mentor young people in the area of business and entrepreneurship development. In the year 2017, we have trained over 500 students and are currently working with schools to create start-up incubators that will be the next global enterprises. I also volunteer to empower start-up and growth businesses through strategic and inclusive growth, access to finance and business model canvas in Ondo State of Nigeria. I am a UK Certified Entrepreneur and a Certified Emerging Entrepreneur from the US Consulate General Lagos; Nigeria. I am committed to Sustainable Development Goals in Africa in the area of Economic Development and Poverty Alleviation through training, mentorship and strategic growth. Having understood that Africa has the largest number of "Youth Bulge" in the world, and the number of youth is expected to grow by 42.5million by 2020. Unemployment rate will be on the high side and if little or nothing is done about it, there will be more social unrest, discord, cyber-crime and economically damaged society. Upon completion of the YALI program, I plan to increase the enormity, strength and capacity of the mentorship and leadership training in the area of entrepreneurship in Ondo state of Nigeria. I plan to build entrepreneurship Development Centre in Akure, the capital city of Ondo State, where every year over 5,000 start-up entrepreneurs can be trained, mentored and empowered.
Agbonifo Osas Emmanuel (Nigeria)
I am 35 years old and I am married to my wife Agbonifo Blessing with two kids Edgar-Duke and Radiance. I live in Benin City, Edo state Nigeria. I currently work at Nigerian bottling company ltd a part of Coca-Cola Hellenic international, I study electrical electronics engineering from a polytechnic were I obtain my HND and also city and guild part 1 and 2 in the same field, I also have proficiency in Nigeria institute of management I also have passion for business. I love meeting people especially those that think smart and have business concept I love discussing politics so as to make change in our country but am not currently having any plan to run for any political position may later in life. I love travelling because it help me to meet people that help brooding my mind I love watching moving especially epic moving also I love football I play and watch football. My leadership experience I have is from my position at work which give me t he opportunity to lead other which indeed has been a great opportunity to learn and it has put me in a position to learn to listing teach mentor and motivate those that I lead. I have a poetry business which I have been into for a year now.
To view complete profiles, Click Here
Visionary Leadership
Student Progress
We had 8 students from 4 countries complete a total of 14 books in January. These students were from Kenya, Liberia, Nepal and Nigeria.
Charles Kihia Mwangi (Kenya)
* Don't Sweat the Small Stuff
* The Art of Being Unreasonable
* The Starfish and the Spider
* This Child will be Great
James Trotman (Liberia)
* Goal Setting 101
Pema Rinji Sherpa (Nepal)
* PsychoCybernetics
Rasak Adekoya (Nigeria)
* Nonviolent Communication
* The Seven Habits of Highly Effective People
Tony Adeyemi (Nigeria)
* As a Man Thinketh
* Jonathan Livingston Seagull
Agbonifo Osas Emmanuel (Nigeria)
* As a Man Thinketh
* Jonathan Livingston Seagull
Lilian Fawolu (Nigeria)
* Keys to Success
Paul Nwakuma Young (Nigeria)
* This Child will be Great
Graduates
Japheth E. Aizebeoje (Nigeria) completed Level Three
Ola Ola Makinde (Nigeria) completed Level Seven and became the 24th IIGL Graduate
Osayi Ujunwa Lynda (Nigeria) completed Level Seven and became the 25th IIGL Gradaute
Statistics
New Enrollments
3 enrolled in January
3 enrolled in 2018
Book Assessments
14 in January
14 in 2018
Books Shipped
7 in January
7 in 2018
Cost of Books
$132.83 in January
$132.83 in 2018
You Make It Possible
We extend a special thanks to the following individuals and/or organizations who contributed to IIGL last month. Your ongoing support makes this work possible.
Deb Silver (Israel)
Lynne Murguia (USA/AZ)
John Hornecker (USA/NC)
Michael Lightweaver (USA/NC)
Deb Rosen (USA/WI) In Blessed Memory of Corine Wilson
Patrice Zorn (USA/WI)
Make A Difference
Dream Team 22
Please join Dream Team 22 as our goal is to have 220 people contributing $22 per month. We understand that money is energy and that to sustain and build IIGL we need a lot of people pouring their energy into this endeavor on a regular basis. We also know that not everyone can afford to commit $22 a month – especially our students, who live in countries with economies in which this amount can be equal to a weeks' salary. So we are offering two options for those who wish to become a part of the Dream Team. One can commit to a $22 a month contribution or to spending 22 seconds each day holding the vision of IIGL becoming financially sustainable by the end of 2016.
Will you join the Dream Team and help us create an energetic foundation to support the transformational work of IIGL? You can really make a difference in the world by making a modest contribution of time or money. To make the $22 a month commitment or a one time donation, click the link below. To become a member of the Dream Team 22 by committing 22 second a day to help us hold the vision, contact Deb for details: drosen2@wi.rr.com
Checks on US banks, payable to the International Institute For Global Leadership, can be mailed to IIGL, 11537 N. Lake Shore Drive, Mequon, WI 53092 USA. Contributions may also be made by credit card by clicking the link below. Contributions are tax deductible under the 501 (c) 3 tax code of the United States Internal Revenue Service.
To Contribute By Paypal, go to www.paypal.com and make donation to iigl.globalleadership@gmail.com
To Contribute By Credit Card, Click Here