International Institute For Global Leadership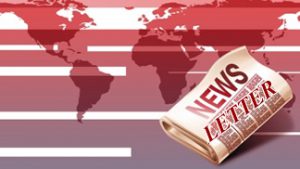 Issue #192* December 2017
www.global-leadership.com
Asheville, NC. USA
Guest Editorial
Steps for Effective Conflict Resolution
By Ratherford Mwartu (Zimbabwe)
mwarutabather@yahoo.com
Conflict prevention and sustainable, as well as equitable, development are inseparable and mutually reinforcing interventions. Preventing conflicts entails dealing with tensions and inequalities in the distribution of resources or access to basic services and violated rights that could create discord or spark violence, for which marginalized groups are at greater risk of failing into a vicious cycle or frustration and conflict. Young women and men are caught up in problems related to hunger, unemployment, poverty, drug abuse, political violence and many other results of victimization of the helpless masses. Most do not have control over their lives and thus are vulnerable to manipulations by those who control the corridors of power. Airas (1998) in building the ability to transform violent impulse into nonviolent behavior. Batsike (2000) discusses the role of the media in conflict resolution and contends that since media is for public consumption, it must be balanced. Based on the foregoing, I introduce, below seven steps to be considered for effective conflict resolution and relation-building.
Below are seven steps for effective conflict resolution and relation building:
Invite a partnership atmosphere
Creating an effective atmosphere is a crucial step in the conflict resolution process. It is more likely that mutual agreement will be reached when the atmosphere is given careful consideration. Think about personal preparation timing, location and opening statements.
Clarify individual perceptions involved in the conflict.
You can't solve problems if you do not understand the issues. Avoid stereotyping, listen carefully, recognize the other's needs and values, empathize and clarify misconceptions early on in the discussion.
Focus on individual and shared needs, with special attention to the latter.
Realize that you need one another in order to successfully resolve conflicts. Be concerned about meeting others' needs as well as your own. When you take the time to look, you will recognize that, as humans, we often share needs in common.
Develop and share positive power
Think 'power' rather than powering over others. When parties in conflict have this outlook, they can encourage each other to use shared positive power. This gives an ultimate advantage to all involved because each person's positive energy is drawn upon for a worthwhile solution.
Focus on the present and future but 'learn' from the past
Don't dwell on negative past conflicts, as this will sabotage the present and the future. Try to understand what happened in the past and avoid repeating the mistakes.
Generate options
Beware of preconceived answers, look for common ground, make sure options are workable for all parties involved, set aside disagreements and focus on those options that seem the most attainable; avoid spin-off conflicts through bypassing options that will not work for all.
Develop and agree on the attainable
Attainable actions are those that have a good chance of success, that do not promote unfair advantages for either side that are based on shared input and information from all parties, and that meet shared needs. Develop mutually beneficial proposals and agreements that will give long-term solutions to specific conflicts.
What Others Are Saying
Japheth Erenven Aizebeoje (Nigeria)
Destinyjaph2007@yahoo.com
How has your life changed as a result of your IIGL studies?
"What I think is what I become, what I do is what will be done; " From As a Man Thinketh: This was a light to me. This insight also avail to me that my feeling per time, influences my thought pattern. As such I should feed my feelings well with positive and healthy inputs. To this end, I practically listen to music that helps me control my feelings and thinking per time whenever I notice a deviation of thought from my set goals and feelings. The benefits to me now is that I now know that how I think is very crucial to my success in life and for me to think well I have to feel well and in feeling well, I have to feed myself mind with positive information as well alien with people and things that will boost my inner man per time. I now think positively and also try to do things positively in dealing with others.
"When the student is ready, the teacher will appear: this is a light. When this revelation heats me, I immediately reconfigure myself to get myself ready for whatever I want to learn in life. After all it was my readiness to horn my leadership skill and develop myself that got me searching and linked me up to IIGL. Since the eye opening sequel to this revelation I ensure that I first define what I want to learn, where and who can offer me the knowledge and get my mind fix that I am already learning it. Honestly the outcome so far is that, in no distance time when I make up my mind, different posts from whatsapp and telegram from various groups that I belong will start pouring in ideas related to that which I have made up my mind to learn. In line with this insight, I came across a platform where I can download books for free to read whenever I want to which I will like to share for my readers to enjoy from too. (www.pdfdrive.net). The quest of also trying to practice this revelation, my teacher also appear from one of the telegram group I am part of, "that whenever I want free training in my area to attend, I should just search for free training from www.eventrite.com in my location." Truly when the student is ready, his or her teacher will appear. Mine really came forth for me and I am still ripping from them and still coveting more teachers.
What Our Students Are Reading
Team Genius By: Rich Karlgaard and Michael S. Malone $13.49
A groundbreaking book that sheds new light on the vital importance of teams as the fundamental unit of organization and competition in the global economy. Teams: We depend on them for both our professional success and our personal happiness. But isn't it odd how little scrutiny we give them? The teams that make up our lives are created mostly by luck, happenstance, or circumstance but rarely by design. In trivial matters, such as a bowling team, the leadership of a neighborhood group, or a holiday party committee success by serendipity is already risky enough. But when it comes to actions by fast-moving start-ups, major corporations, nonprofit institutions, and governments, leaving things to chance can be downright dangerous. Offering vivid reports of the latest scientific research, compelling case studies, and great storytelling, Team Genius shows managers and executives that the planning, design, and management of great teams no longer have to be a black art.
Students In Action
Springboard News
The official launch of Farm To School project of Springboard was a huge success. The entire Springboard team specially appreciates the following people for their presence: Josephine Nzerem (Director, Ashoka Anglophone) Hon. Gboyega Adefarati (Commissioner for Agriculture, Akure) Hon. Femi Agagu (Commissioner for Education, Ondo State) Dr. Samson Odedina (Provost, Federal College of Agriculture, Akure) Mr. Babasola Adeniyan (Manager, Agriculture Development Project, Akure), Schools represented, Administrators, Teachers and all esteemed guests. Farm to School Africa, supported by the Mitsubishi Corporation Fund for Europe and Africa, will work with schools and educators to set up school farms where students learn how to grow and eat healthy food, nurture plants and contribute to healthy food production in their communities. For more details, please visit www.farmtoschoolafrica.org.
In addition, Founder and IIGL Graduate Lawrence Afere (Nigeria) lawrence2012@iiseconnect.org and the entire Springboard team appreciated the visitation of Ambassador W. Stuart Symington, the U.S. Ambassador to Nigeria in November.
Valuable Resources for Personal & Planetary Transformation
One World Everybody Eats (OWEE)
oneworldeverybodyeats.org
One World Everybody Eats (OWEE) is a 501(c)3 tax-exempt, non-profit organization dedicated to increasing food security and building community through its pay-what-you-can nonprofit restaurant model. It supports more than 60 existing and dozens of start-up cafes in its network with expert consultation, best practices, and networking opportunities. These community cafes around the world that have adopted the One World Everybody Eats model, including Panera Bread's Panera Cares Cafes and the Jon Bon Jovi Soul Kitchens. Dozens of cafes are in development. New cafe development teams are joining our network of community cafes every month, proving that a cafe can thrive when guests are invited to pay what they can afford or offered the opportunity to volunteer for their meals. Cafes in the OWEE network operate predominately with volunteers. Together, they serve nearly 4,000 meals a day, or more than 1.4 million meals a year.
News
2018 IIGL Annual Meeting Date Set
The Board of Directors have announced May 5, 2018 for the next IIGL Annual Meeting. Stay tuned; more details to follow in the upcoming months.
2017 Holiday Book Drive
During this holiday season, give the gift of life-changing education to young adults in developing countries. A donation of only $22 will send 1 book to an IIGL leader-in-training. As a reminder, The International Institute For Global Leadership (IIGL) is a 501(c)3 registered nonprofit offering a tuition-free leadership education program to young adults in Africa, Asia and other areas of the world. Please view our website, www.global-leadership.com to learn about our student's transformative experiences and projects. IIGL is seeking 22 new donations prior to 2018! Contributions are welcome throughout December. Go to DONATE NOW on the IIGL home page to make your donation. Or feel free to send Deb Rosen a check endorsed to IIGL. Thank you and enjoy your holiday season!
Select The International Institute For Global Leadership on Smile.Amazon.com!
Just a reminder that each time you shop, at no cost to you on Amazon.com, a portion of your purchase can be donated to IIGL. When you shop at smile.amazon.com, you'll find the exact same low prices, vast selection and convenient shopping experience as Amazon.com, with the added bonus that Amazon will donate a portion of the purchase price to IIGL! Share this link: http://smile.amazon.com/ch/56-2443621 and ask your family, employees, and friends to bookmark this link so all their eligible shopping will benefit the International Institute For Global Leadership Inc. Disbursements are made to IIGL on a quarterly basis from Amazon!
Meet Our New Students
We had 3 new students this month.
Sherpa Pema Rinji (Nepal)
I am from one of the remote area of Nepal. There were four members in my family but my father past away just a month ago. Now my mom my younger brother and I am only in my family. My family is staying in the village Solukhumbu and I am now in Katandu. I came in this city before 4 years for my education one of the organization the small world Nepal had helped me to do my undergraduate now I am also working with them in their orphan home. Here are 30 girls in the orphan home they all are very lovely became like my second family I love them so much.
Okunle Michael Oladoyin (Nigeria)
I am a Nigerian with personal Integrity. I am an optimist with high technical knowledge of computer software, graphics and designs and a lover of books which include Zero to One by Peter Thiel, 360-Degree-Leader, Attitude by Maxwell, the Secret of Success at Work, Brian Tracy-21 Secrets of Self-Made Millionaires, and Releasing Your Potential by Myles Munroe. I have strong passion and motivation for inclusive sustainable national, organizational and corporate development in all stratums of human endeavors. This passion has immensely contributed to my accomplishments in youth capacity development, evident on the needs for the development of skills, potentials and competencies that allows for self-awareness and independence towards societal co- existence and trans-generational relevance, equipping them with the necessary re-adjustments for tackling future challenges. I am an organizing team executive of The Ambassadors Summit, an epoch making event that bring together more than three thousand youths, annually at the University of Lagos, Nigeria, to learn entrepreneurial skills.
Daniel Unogwu (Nigeria)
I am originally from Benue State in Nigeria, I was born in Basawa Barracks, Zaria in Kaduna State. I am the sixth child of seven siblings. I graduated from the Ahmadu Bello University, Zaria, Nigeria at the age of 22 with a B.Sc in Microbiology in 2012. I am a Google trained Digital Marketer and a YALI member. I am a blogger (My blog name being "The Eaglepreneur" where I blog on 4 key areas Business, Entrepreneurship, Leadership and Technology, my blog site is http://www.theeagleblogger.wordpress.com.
I am a photographer and technology enthusiast, love everything graphics.
To view complete profiles, Click Here
Visionary Leadership
Student Progress
We had 8 students from 5 countries complete a total of 13 books in November. These students were from Kenya, Nepal, Nigeria, Uganda and Zimbabwe.
Charles Kihia Mwangi (Kenya)
* Feel the Fear and Do It Anyway
* Walden: Or Life in the Woods
Sherpa Pema Rinji (Nepal)
* As a Man Thinketh
* Jonathan Livingston Seagull
Uzor Jane Chinenyenwa (Nigeria)
* Keys to Success
Onyebuchi Evelyn Okonji (Nigeria)
* PsychoCybernetics
Olakunle Michael Oladoyin (Nigeria)
* As a Man Thinketh
* Jonathan Livingston Seagull
Daniel Unogwu (Nigeria)
* As a Man Thinketh
* Jonathan Livingston Seagull
Juliette A. Engole (Uganda)
* The Courage to Lead
Thomas Shereni (Zimbabwe)
* The Law of Attraction
* The Power of Intention
Graduates
Charles Kihia Mwangi (Kenya) completed Level Four
Thomas Shereni (Zimbabwe) completed Level Two
Statistics
New Enrollments
4 enrolled in November
43 enrolled in 2017
Book Assessments
13 in November
181 in 2017
Books Shipped
6 in November
98 in 2017
Cost of Books
$130.41 in November
$1,921.81 in 2017
You Make It Possible
We extend a special thanks to the following individuals and/or organizations who contributed to IIGL last month. Your ongoing support makes this work possible.
Deb Silver (Israel)
Wanda Gail Campbell & Mike Tilley (USA/AL)
Lynne Murguia (USA/AZ)
John Hornecker (USA/NC)
Michael Lightweaver (USA/NC)
Deb Rosen (USA/WI)
Patrice Zorn (USA/WI)
Make A Difference
Dream Team 22
Please join Dream Team 22 as our goal is to have 220 people contributing $22 per month. We understand that money is energy and that to sustain and build IIGL we need a lot of people pouring their energy into this endeavor on a regular basis. We also know that not everyone can afford to commit $22 a month – especially our students, who live in countries with economies in which this amount can be equal to a weeks' salary. So we are offering two options for those who wish to become a part of the Dream Team. One can commit to a $22 a month contribution or to spending 22 seconds each day holding the vision of IIGL becoming financially sustainable by the end of 2016.
Will you join the Dream Team and help us create an energetic foundation to support the transformational work of IIGL? You can really make a difference in the world by making a modest contribution of time or money. To make the $22 a month commitment or a one time donation, click the link below. To become a member of the Dream Team 22 by committing 22 second a day to help us hold the vision, contact Deb for details: drosen2@wi.rr.com
Checks on US banks, payable to the International Institute For Global Leadership, can be mailed to IIGL, 11537 N. Lake Shore Drive, Mequon, WI 53092 USA. Contributions may also be made by credit card by clicking the link below. Contributions are tax deductible under the 501 (c) 3 tax code of the United States Internal Revenue Service.
To Contribute By Paypal, go to www.paypal.com and make donation to iigl.globalleadership@gmail.com
To Contribute By Credit Card, Click Here
Read our Previous Editions of Newsletter in our Newsletter Archives