International Institute For Global Leadership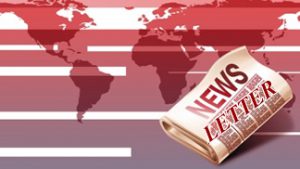 Issue #182* February 2017
www.global-leadership.com
Asheville, NC. USA
Guest Editorial
The Road Less Traveled
Charles Kihia Mwangi (Kenya)
kihiacm@yahoo.com
M. Scott Peck the author of the "The Road Less Traveled" book covers such topics as the myth of romantic love, evil, mental illness, and the author's psychological and spiritual crises. The Road Less Traveled is a self-help book that inspires us in a unique manner and as well puts self-discipline at the top of the list of values for a good life. Here are some highlights:
Discipline is the basic set of tools we require to solve life's problems. The author clearly puts it straight that without discipline we can solve nothing. With only some discipline we can solve only some problems. With total discipline we can solve all problems. Mastering the self-control is the answer to our problems. A person who has the ability to delay gratification has the key to psychological maturity, whereas impulsiveness is a mental habit that, in denying opportunities to experience pain, creates neuroses. Most large problems we have are the result of not facing up to earlier, smaller problems, of failing to be "dedicated to the truth." The great mistake that most people make is believing that problems will go away of their own accord. This lack of responsibility will damage us in other ways. When it comes down to it, we shy away from real freedom and choice just as much as we avoid obviously negative things. Discipline is not only about "growing up" in terms of accepting reality, but in the appreciation of the tremendous range of choices before us.
Neuroses and Character Disorders: I never knew that these two conditions are disorders of responsibility, and as such they are opposite styles of relating to the world and its problems. The neurotic assumes too much responsibility; the person with a character disorder not enough. When neurotics are in conflict with the world they automatically assume that they are at fault. When those with character disorders are in conflict with the world they automatically assume that the world is at fault. Personally this is an eye opener on how I have previously experienced people surrounding me suffering from these conditions without realizing that they are disorders of responsibility.
Love is a decision: We tend to think of love as effortless, the free fall of "falling in love." While it may be mysterious, love is also effortful; love is a decision: "The desire to love is not itself love. Love is as love does." The ecstatic state of being in love is in part a regression to infancy, a time when we felt our mother and ourselves to be one; we are back in communion with the world and anything seems possible. Yet just as the baby comes to realize that he or she is an individual, so the lover eventually returns to his or her self. At this point, Peck says, the work of "real" love begins. Anyone can fall in love, but not everyone can decide to love. We may never control love's onset, but we may with discipline remain in charge of our response. And once these "muscles" of love have been used they tend to stay, increasing our power to channel love in the most life-giving and appropriate way.
Growth and Religion: The book is inevitably about the other side of the same coin: the impediments to spiritual growth. Ultimately there is only the one impediment, and that is laziness. If we overcome laziness, all the other impediments will be overcome. If we do not overcome laziness, none of the others will be hurdled. So this is also a book about laziness. In examining discipline we were considering the laziness of attempting to avoid necessary suffering, or taking the easy way out. In examining love we were also examining the fact that non love is the unwillingness to extend one's self. Laziness is love's opposite. Spiritual growth is effortful, as we have been reminded again and again. We are now at a position from which we can examine the nature of laziness.
(Charles is a Level Four Student).
What Others Are Saying
Ziyad Abdule (Ethiopia)
Zizu_rub@yahoo.com
It was one afternoon that I found a link on the internet that guided me to IIGL; an eye breaker institute. As having a natural inclination to management and leadership studies, I found its curriculum attractive to me. I didn't take time to apply. I have received two small books; As Man a Thinketh, and Jonathan Livingston Seagull. Those books were so powerful indeed in installing confidence and motivating me to move forward in my life. IIGL has built a humble heart and a winning mentality in me; a heart and mentality that emanates from changing thought pattern. It seriously damaged the negative side of my thought. It has flourished my natural positivity and outshines the hidden golden energy within me. This has facilitated my road towards an easy flow on the ladder of success. It's an opportunity that reinforces me to strengthen the faith in myself, to believe in the positive energy I have and to unleash the shining invisible diamond installed in me.
(Ziyad is an IIGL Graduate and the current Board Corresponding Secretary)
What Our Students Are Reading
An American Life: the Autobiography of Ronald Reagan $14.99
Few presidents have accomplished more, or been so effective in changing the direction of government in ways that are both fundamental and lasting, than Ronald Reagan. Certainly no president has more dramatically raised the American spirit, or done so much to restore national strength and self-confidence. Here, then, is a truly American success story; a great and inspiring one. From modest beginnings as the son of a shoe salesman in Tampico, Illinois, Ronald Reagan achieved first a distinguished career in Hollywood and then, as governor of California and as president of the most powerful nation in the world, a career of public service unique in our history.
He gives us the details of the great themes and dramatic crises of his eight years in office, from Lebanon to Grenada, from the struggle to achieve arms control to tax reform, from Iran-Contra to the visits abroad that did so much to reestablish the United States in the eyes of the world as a friendly and peaceful power. His narrative is full of insights, from the unseen dangers of Gorbachev's first visit to the United States to Reagan's own personal correspondence with major foreign leaders, as well as his innermost feelings about life in the White House, the assassination attempt, his family and the enduring love between himself and Mrs. Reagan. An American Life is a warm, richly detailed, and deeply human book, a brilliant self-portrait, a significant work of history.
Students In Action
IIGL Graduate is an ESL Teacher
IIGL Graduate Lindzee Lindholm (USA/TN); n.lindzee.lindholm@gmail.com recently announced she is working as an ESL teacher for Landi Subject English; primarily teaching students from China. In addition, she is developing her life coaching business going via her own company which is called Goalsetters. She also is finishing her website and doing some advertising.
Valuable Resources for Personal & Planetary Transformation
Right for Education (R:ED)
Rightforeducation.org
Our mission statement is: "We believe in help through self –help. Education is the only way to end poverty and leads to a happier and healthier life." Education is the best way to end poverty. Right for Education promotes education in Sub-Sahara Africa and publishes educational materials on law, business, health and African culture. R:Ed's educational content is specifically written for an African audience and is available in French and English online.
News
IIGL/ICLDNG 2017 Annual Conference Set in Lagos
On behalf of our current IIGL Board of Directors, we are very excited to invite you to attend the IIGL/ICLDNG 2017 Annual Conference in Lagos Nigeria 12th-14th May, 2017 at The Bible Society Hall, 4 Commonwealth Avenue, Palmgrove Estate Ilupeju Lagos Nigeria. This is your opportunity to:
· learn new leadership and personal development skills
· network with other IIGL students and chapter coordinators
· learn about how you can become more involved in IIGL
· meet some of the IIGL Board members (maybe become an IIGL Board member yourself!)
· have some fun with other like-minded people!
Although we have not yet selected our presenters, we have received some excellent proposals for some very dynamic, informative and inspiring presentations! Our draft agenda indicates that we will be able to have 3 or 4 of these wonderful learning opportunities. Once the 31st January deadline for presentation proposals has passed, we will choose our presenters and send out the agenda.
Please do the following:
1. Register for the conference by 15th March to ease the planning process. This can be done with the help of your national coordinator or Felix who is coordinating the event in Niegria. You can contact him at: flelixi@gmail.com
2. Work with your chapter coordinators to sort out travel arrangements which might include invitation letters for visa applications as well as money transfers to ensure booking of your accommodation at the host hotel.
If you have any questions or need a registration form, please contact:
· In Africa, please contact Felix at: +234 703 822 2687 (mobile) or email: flelixi@gmail.com
· International, please contact Kathleen at: +1 505-501-7000 (mobile) or email: oweegon@bridgesofpeace.com
Meet Our New Students
We are happy to welcome 2 new students this month from Nigeria and Rwanda
Nkemakolam Oluebere Francisca (Nigeria)
I am a very simple person from Ikwuano Abia State, in the South-Eastern part of Nigeria. Born on December 24, 1985 to Mr.and Mrs. Nkemakolam Benjamin Uwaga. Being the third child and the last girl among five children. Starting life was not so juicy due to that our father married very late and had us in his very old age, surviving through minor jobs and hard labor. Our parents were able to see us through primary and secondary school levels. At a later age, my had to go leaving us with our mother.
I have always dreamed big and looked beyond the present condition of my family that I was born into being my quest for greatness and attainment of a higher level, I agreed to go and stay a different family where I learned what life was all about, where I met with graduates and people that made it in life; this went a long way to shape my understanding of life. All these motivated me to go ahead to say that I want to attend a higher institution to acquire more knowledge. A graduate of marketing from Michael Okpara University of Agriculture Umudike in Abia state of Nigeria. Being sponsored by a Good Samaritan throughout my university days. I have a good knowledge of home management, office administration and clerical duties. Also, a day will come when I will go higher in my educational pursuit. While in school, I attend a peace and conflict resolution studies and workshop, also passed my exam on it.
Innocent Muramira (Rwanda)
I was born, raised and studied from Uganda. I hold a Bachelor of Laws Degree (LLB) from Uganda Pentecostal University (UPU)'s Faculty of Law and a completed Diploma in Legal Practice (DLP) from the Institute of Legal Practice and Development (ILPD) at Nyanza in Rwanda. Currently volunteer lawyer with International Bridges to justice –Rwanda.I gained experience and inspiration for the legal practice when, as part of my LL.B program, I worked with courts of law in Uganda as an intern student got exposed to court procedures, got passion to volunteer with NGOs after (LLB) degree with Legal Aid project of the Uganda Law Society as a volunteer, Uganda NGO Forum, where I participated in research of correcting data about education In Uganda. I also love reading a lot and being updated about current leadership trend across the globe.
Though we are haunted by problems like poverty diseases in Africa which normally cost a lot of people lives it our mission to fight and pull all our resources together for the better tomorrow. Many countries currently are still ravaged by wars, conflicts and so their citizens cannot get time to carry out agriculture it is my task and obligation as a responsible citizen to track the root cause of all these problems and see how they can be resolved for the better tomorrow.
As a lawyer and a human rights defender it is my task to say no anything that violates the rights of the people for instance arbitrary detentions, pretrial detentions, torture as mechanism used by many government agencies to extract information from suspects and prolonged detention where people are denied right to access to their lawyers and justice in long run is denied. However as a change maker through this course I hope I will learn how to solve community problems and expand my level of expertise while dealing with problems that affect my society.
To view complete profiles, Click Here
Visionary Leadership
Student Progress
We had 11 students from 5 countries complete a total of 17 books in January. These students were from Kenya, Liberia, Nigeria, Rwanda and Uganda.
Vivian Muciri (Kenya)
* Built to Last
Charles K. Mwangi (Kenya)
* Men are from Mars; Women from Venus
* The 80/20 Principle
James Trotman (Liberia)
* Success Through PMA
Stephen Alechenu (Nigeria)
* Keys to Success
Japheth Aizebeoje Erenven (Nigeria)
* Leadership for Dummies
Nkemakolam Francisca (Nigeria)
* As a Man Thinketh
* Jonathan Livingston Seagull
Ugbekile Chuks Friday (Nigeria)
* Maximum Achievement
* Unlimited Power
Ola Makinde (Nigeria)
* War and Peace
Innocent Muramira (Rwanda)
* As a Man Thinketh
* Jonathan Livingston Seagull
Juliette Alyce Engole (Uganda)
* Long Walk to Freedom
* The Autobiography of Martin Luther King Jr.
Harriet Opondo (Uganda)
* Good to Great
* Sometimes you Win, Sometimes you Learn
Graduates
Vivian Muciri (Kenya) completed Level Five
Ugbekile Chuks Friday (Nigeria) completed Level Two
Aishatu Ibrahim (Nigeria) completed Level Three
Juliette Alyce Engole (Uganda) completed Level Four
Harriet Opondo (Uganda) completed Level Six
Statistics
New Enrollments
2 enrolled in January
2 enrolled in 2017
Book Assessments
17 in January
17 in 2017
Books Shipped
13 in January
13 in 2017
Cost of Books
$274.10 in January
$274.10 in 2017
You Make It Possible
We extend a special thanks to the following individuals and/or organizations who contributed to IIGL last month. Your ongoing support makes this work possible.
Deb Silver (Israel)
Lynne Murguia (USA/AZ)
Corine Wilson (USA/FL)
John Hornecker (USA/NC)
Michael Lightweaver (USA/NC)
Janis Thayer (USA/NC)
Deb Rosen (USA/WI)
Patrice Zorn (USA/WI)
Make A Difference
Dream Team 22
Please join Dream Team 22 as our goal is to have 220 people contributing $22 per month. We understand that money is energy and that to sustain and build IIGL we need a lot of people pouring their energy into this endeavor on a regular basis. We also know that not everyone can afford to commit $22 a month – especially our students, who live in countries with economies in which this amount can be equal to a weeks' salary. So we are offering two options for those who wish to become a part of the Dream Team. One can commit to a $22 a month contribution or to spending 22 seconds each day holding the vision of IIGL becoming financially sustainable by the end of 2016.
Will you join the Dream Team and help us create an energetic foundation to support the transformational work of IIGL? You can really make a difference in the world by making a modest contribution of time or money. To make the $22 a month commitment or a one time donation, click the link below. To become a member of the Dream Team 22 by committing 22 second a day to help us hold the vision, contact Deb for details: drosen2@wi.rr.com
Checks on US banks, payable to the International Institute For Global Leadership, can be mailed to IIGL, 11537 N. Lake Shore Drive, Mequon, WI 53092 USA. Contributions may also be made by credit card by clicking the link below. Contributions are tax deductible under the 501 (c) 3 tax code of the United States Internal Revenue Service.
To Contribute By Paypal, go to www.paypal.com and make donation to iigl.globalleadership@gmail.com
To Contribute By Credit Card, Click Here
Newsletter Archive: Click Here to view archived issues of the Global Leadership News