International Institute For Global Leadership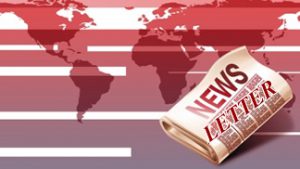 Issue #180* December 2016
www.global-leadership.com
Asheville, NC. USA
Guest Editorial
Difficult Conversations – How to Discuss What Matters Most
Vivian Muciri (Kenya)
Muciri.vivian@gmail.com
The main idea is how to have any set of conversation without offending the other party. The main idea in the book is how to help us go through conversations in a win-win situation. Here are some key points:
A difficult conversation is anything you find hard to talk about: Sometimes we tend to classify difficult conversation on specific topics only. I also looked at the point in an argument and how to solve such a situation. I do find it hard to pick up an argument or confront people. This is because most of the time I look at the impact of the confrontation to the relationship. So the authors' ideas in the book showed me how I can have such conversation without losing the relationship or feeling bad afterwards. This has eased the burden of carrying the weight around and pretending to be fine.
Delivering a difficult message is like throwing a hand grenade: There is need to be sensitive in regards to how you deliver such messages without offending the person receiving the message or hurting someone else. The statement reminded me the need of being sensitive toward the person who will receive the message, to always consider other people's emotions. It also challenged me on how to be considerate and caring for others.
Being accused of bad intention: We have a strong tendency to want to defend ourselves.
This reminds me on how most of the time we either want to defend ourselves when saying something or when we are accused by someone about something. This is so common with women at least most of the time. We become apologetic even where we are not supposed to be. For example I was nominated to represent my organization in a meeting and most of the time I found myself being defensive on why I was nominated. This is because I felt that I was nominated not out of merits but based on my gender. This made me feel like I am less qualified or just favored and made me uneasy when talking of the subject I would have to defend why I am there. Despite that reading this statement made me realize that I should not always jump on the defensive side. I learned that I can equally pass my view without being intimidated for my gender but focus on my merits and be truthful while minding other people feelings too.
We usually assume that we must either accept or reject the other person's story: This story has been a relief for me and also a bit challenging to comprehend. This is because I grew up with the phrase that there are only two sides of the story, "what fact is and what is not." Whereby if two people tell one story in different versions one must only be right. So having to accept both stories was a bit difficult for me to agree. But the statement also reminded me that our point of view is always dependant on our view point and we might all be relatively right. It also reminded me that for us to be relatively right we always must try and accept the other person view point before ruling them out, and declaring that we are right and they are wrong.
Listening to them helps them listen to you: Sometimes we want other people to listen to us yet we do not listen to them. This statement reminds me that there is need of listening to other people if we want them to listen to us. That we should be genuinely attentive to what the other person is telling us. This will also force them to want to listen to you and contribute to the conversation. Also by showing that we are attentive to the person's conversation will prove that we are willing to reach consensus in the difficult conversations. Most of the time when we find ourselves in an argument the first reaction is to not talk to each other. So that one can be right and the other one wrong.
(Vivian is a Level Five Student).
What Others Are Saying
Aloys Hakizimana (Rwanda)
aloahak@yahoo.com
I would like to thank everyone for your support in a way or another during the hard time I passed through and I continue to live. However, thanks to God, I did not stop working even though the capacity of performing was lower than before. I have problem of standing up due to a pain in my back, while in Rwandan courts, the parties must keep in that position during the hearing.
The worst happened when in June, my insurer announced me that my health insurance (as an outpatient) was over. I could no longer be covered by the insurance and was obliged to pay 100% of the health care in one of the most expensive hospitals in the country ( King Faisal Hospital). The product I am to inject once a moth (for strengthening the affected vertebras costs $56 US dollars and before the injection there is a need of medical tests that cost almost the same amount. Before all that, it is necessary to see the doctor for consultation and it costs $12 US dollars. I am obliged to continue with that hospital because it is one with the specialist doctors in oncology, urology and neurology.
I keep a positive mental attitude and respected the diet even though it's very expensive. The force of fighting against the sickness (prostate cancer) and focus on the healing rather than the sickness were learned from IIGL courses. However my progress in IIGL lessons was lowered by the time I spend in different sessions in hospital. I am followed by three doctors. The urologist (problem of the prostate), the neurologist because the cancer has invaded the neighborhood of the prostate, namely two vertebras as well as the physiotherapy sessions.
This is the situation I am enduring, but don't panic, I stand tall like all IIGL students and the last blood test revealed the lowering of the presence of cancer). I hope it will continue the same way. I kept silent for long but it was due to all those problems. I apologize for not having shared the news before. I was suffering from a backache, urinary problems and anxious from the money for the surviving of my family. In the meantime, my daughter went to study in France and it was necessary to find enough money for her studies and accommodation.
I greet once again everyone and I encourage you to continue supporting our Institution (IIGL) which provides us lessons of great importance for our lives and our neighborhood.
(Aloys is a Level Four Student)
What Our Students Are Reading
Rookie Smarts By: Liz Wiseman $19.49
Is it possible to be at your best even when you are underqualified or doing something for the first time? Is it still possible, even after decades of experience, to recapture the enthusiasm, curiosity, and fearlessness of youth to take on new challenges? With the right mindset with Rookie Smarts you can. In a rapidly changing world, experience can be a curse. Careers stall, innovation stops, and strategies grow stale. Being new, naïve, and even clueless can be an asset. For today's knowledge workers, constant learning is more valuable than mastery.
In this essential guide, leadership expert Liz Wiseman explains how to reclaim and cultivate this curious, flexible, youthful mindset called Rookie Smarts. She argues that the most successful rookies are hunter-gatherers alert and seeking, cautious but quick like firewalkers, and hungry and relentless like pioneers. Most importantly, she identifies a breed of leaders she refers to as "perpetual rookies." Despite years of experience, they retain their rookie smarts, thinking and operating with the mindsets and practices of these high-performing rookies. Rookie Smarts addresses the questions every experienced professional faces: "Will my knowledge and skills become obsolete and irrelevant? Will a young, inexperienced newcomer upend my company or me? How can I keep up?" The answer is to stay fresh, keep learning, and know when to think like a rookie. Rookie Smarts isn't just for professionals seeking personal renewal; it is an indispensible resource for all leaders who must ensure their workforces remains vital and competitive.
Students In Action
Springboard is featured in a new Video!
IIGL Vice President, Graduate and the founder of Springboard, Afere Lawrence (Nigeria) recently shared a video he was featured in along with Nigeryjsko-Polish Social Innovators Series about Global problems. (Director, Weronika Mliczewska, Krzysztof Szymczyk Tomek Kozakiewicz, editing photos, production manager, Przemek Osiński Monika Sobieraj Olga Panda Mielnikiewicz Difficulty Care) is ready! Springboard Afere Lawrence Alaba Dominik Sudoł Grassroots Festiwal. The Program Co-development cooperation of the polish foreign ministry RP 2016 https://youtu.be/uytihZvm3zI. Contact Lawrence for more information at lawrence2012@iiseconnect.org.
Springboard Offers Sample Sanitary Pads
Springboard announced they have produced samples of the sanitary pads made from banana and plantain fiber sourced from the Springboard farmers. They have a separate website for this project. They have distributed samples of this product in several communities and towns and there is a genuine need for this product. Please check out www.safepad.org for full details and pictures.
Valuable Resources for Personal & Planetary Transformation
Good News Network
Goodnewsnetwork.org
Since 1997, people have turned to the Good News Network® as an antidote to the barrage of negativity experienced in the mainstream media. Because of its long history, staying power, and public trust, the Good News Network has remained #1 on Google.
From its beginning in 1997, the website has been a clearinghouse for the gathering and dissemination of positive news stories from around the globe. Since 2006, the daily dose of "News to Enthuse" has confirmed for thousands of fans what we already knew to be true that good news itself is not in short supply; the broadcasting of it is. The Good News Network was founded because the media was failing to report on the positive.
News
2017 Annual Meeting Date Set
The Board of Directors have announced May 14, 2017 for the next IIGL Annual Meeting. Stay tuned; more details to follow in the upcoming months.
2016 Winter Book Drive
During this holiday season, give the gift of life-changing education to young adults in developing countries. A donation of only $22 will send 1 book to an IIGL leader-in-training. The International Institute For Global Leadership (IIGL) is a 501 (c)3 registered nonprofit offering a tuition-free leadership education program to young adults in Africa, Asia and other areas of the world. Please view our website, www.global-leadership.com to learn about our student's transformative experiences.
Contributions are welcome throughout December. Go to DONATE NOW on the IIGL home page to make your donation. Or feel free to send Deb Rosen a check endorsed to IIGL. Thank you and enjoy your holiday season!
Wanted: Refer Potential Students
Help IIGL continue to grow by referring potential students to the Website or Facebook page! The enrollment form is on the homepage of www.global-leadership.com. The current Board of Directors has set the goal of 20 new student applicants by the end of 2016! We have 15 more to go! Help us make this goal a reality!
Meet Our New Students
We are happy to welcome one new student this month from Nigeria.
Ifeanyi Enoch Onuoha (Nigeria)
I am from the Eastern part of Nigeria. I am a thought leader, human capacity developer, writer and transformational leader with interest in youth, human and community betterment. I use my sagacity in helping individuals and organizations make better life, living and legacy. As a young man, I see different needs or challenges in my society and I do my best to initiate solutions for the ones I can.
I have written some life-enriching books like "Overcoming the Challenges of Life," "Leadership Torch," "Wisdom of Winners" and other unpublished works. My writings are featured in websites, blogs, newspapers and magazines. I am the pioneer and co-editor of "The Phenomenal Woman Poetry Anthology Collections of Poems in Honor Of Dr. Maya Angelou." As a ghostwriter, I have ghost written books that are impacting lives.
I love reading, I have teachable and team spirit. I love rubbing mind, connecting and collaborating with great minds. As a rising leader in the globe, I have set my best foot forward to develop my edge and bring about the leadershift needed for transforming Africa. It is my desire to travel to other parts of the world, meet, network and learn from great leaders and come back and better my fatherland. I organize and speak in seminars, workshops, conferences, et cetera. I am generous with my sagacity because it is my wish to save people from making the same mistakes I made. I go to schools and talk to students on the need to be good citizens, and developing their potentials.
I lead "Hinovelty;" a solution-oriented life-betterment organization involved in consultancy, mentoring, training, coaching, publishing, et cetera. I represented Nigeria at the 2014 International Leadership Blogathon and I am a winner of the Urban Books Authors and Writers of America (UBAWA) best book cover contest. I have been recognized as one of the young Nigerians making a difference by Vanguard, a Nigerian media company. Some years ago, Goodreads, a company now owned by Amazon listed me among their best book reviewers. My quotes, thoughts, excerpts from my works are featured in many books or used by other writers too.
As a young man, I have dedicated my time and resources in helping people turn their goal to gold. I love watching, reading and listening to inspirational and educating movies, books and music. I love eating good food too. I can cook some of my Igbo native delicacies. As an illustrious Nigerian, I am not happy about the corruption and leadership issues in my country, on that note, I started moving about to get other young people of like minds to work together and transform the nation. Learning is an integral part of growing and reading is one of the means therefore I read wholeheartedly to improve my life. As a writer, I write to enlighten, inspire and challenge readers to be their best and as a speaker, I speak to educate and empower lives. I also coach and train writers because sharing their stories can impact lives. As a leader, my goal is to raise other leaders. I have a dream to build a cutting edge school that will help people discover and maximize.
To view complete profiles, Click Here
Visionary Leadership
Student Progress
We had 9 students from 3 countries complete a total of 11 books in November. These students were from Nigeria, Uganda and Zimbabwe.
Eze Victus Chimeze (Nigeria)
* Success Through a Positive Mental Attitude
Fasoranti Damilola (Nigeria)
* Keys to Success
Ogbaka Iji Friday (Nigeria)
* Unlimited Power
Ola Makinde (Nigeria)
* This Child will be Great
Ifeanyi Enoch Onuoha (Nigeria)
* As a Man Thinketh
* Jonathan Livingston Seagull
Paul Nwakuma Young (Nigeria)
* Emotional Discipline
* Failing Forward
Juliette Alyce Engole (Uganda)
* The 21 Irrefutable Laws of Leadership
Harriet Opondo (Uganda)
* Start with Why
Adelaide Katsika (Zimbabwe)
* How to Win Friends and Influence People
Statistics
New Enrollments
5 enrolled in November
41 enrolled in 2016
Book Assessments
11 in November
187 in 2016
Books Shipped
0 in November
110 in 2016
Cost of Books
$0 in November
$2,291.15 in 2016
You Make It Possible
We extend a special thanks to the following individuals and/or organizations who contributed to IIGL last month. Your ongoing support makes this work possible.
Deb Silver (Israel)
Lynne Murguia (USA/AZ)
Naomi Stauber (USA/AZ
Corine Wilson (USA/FL)
John Hornecker (USA/NC)
Michael Lightweaver (USA/NC)
Janis Thayer (USA/NC)
Judith Royer (USA/SC)
David Banner (USA/WI)
Evelyn Garfinkel (USA/WI)
Deb Rosen (USA/WI)
Patrice Zorn (USA/WI)
Make A Difference
Dream Team 22
Please join Dream Team 22 as our goal is to have 220 people contributing $22 per month. We understand that money is energy and that to sustain and build IIGL we need a lot of people pouring their energy into this endeavor on a regular basis. We also know that not everyone can afford to commit $22 a month – especially our students, who live in countries with economies in which this amount can be equal to a weeks' salary. So we are offering two options for those who wish to become a part of the Dream Team. One can commit to a $22 a month contribution or to spending 22 seconds each day holding the vision of IIGL becoming financially sustainable by the end of 2016.
Will you join the Dream Team and help us create an energetic foundation to support the transformational work of IIGL? You can really make a difference in the world by making a modest contribution of time or money. To make the $22 a month commitment or a one time donation, click the link below. To become a member of the Dream Team 22 by committing 22 second a day to help us hold the vision, contact Deb for details: drosen2@wi.rr.com
Checks on US banks, payable to the International Institute For Global Leadership, can be mailed to IIGL, 11537 N. Lake Shore Drive, Mequon, WI 53092 USA. Contributions may also be made by credit card by clicking the link below. Contributions are tax deductible under the 501 (c) 3 tax code of the United States Internal Revenue Service.
To Contribute By Paypal, go to www.paypal.com and make donation to iigl.globalleadership@gmail.com
To Contribute By Credit Card, Click Here
Newsletter Archive: Click Here to view archived issues of the Global Leadership News