International Institute For Global Leadership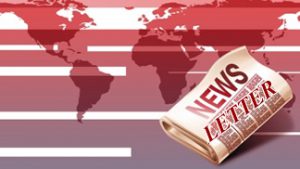 Issue #168* December 2015
www.global-leadership.com
Asheville, NC. USA
Guest Editorial
Jonathan Livingston Seagull
Adekoya Rasak (Nigeria)
rasakadekoya@gmail.com
Adekoya Rasak (Nigeria) is a new Level One student and here are some key points from Jonathan Livingston Seagull:
I can fly: It is important to know that everybody can do whatever he or she wants to do as much as he or she is willing to do so. Jonathan Seagull thinks he can. And he did what he thinks he can. Many people will demoralize you with their words but it beholds on you to decide if to listen to them or takes up the responsibility of doing what you know you are capable of doing. As a visually impaired person, I have shown the world I can by doing what they said I can't. My book, brand your blindness, is an attestation to such.
Every decision has its own consequence: Jonathan Seagull took the decision against the wishes of his parent and council flocks in his pursuit to accomplish his personal ambition. It was his choice. It was his final decision. But he forgets that the consequences are not far-fetched. Positive decisions back up with positive actions will surely yield positive consequences. But the challenge along that path of success is always tough. Personally, I experience similar thing. When I lose my sight, many have invited me to come to there churches, believing the strength of miracle varies from one church to another. But I rejected many offers. Such notion is deep within African whenever they encounter challenges. Many belief gods or religious homes are places where miracle exist; they belief there priest are sent by God to make miracle on earth. Rather to focus on how to solve such problems, they think more on how to visit different worship centers looking for magic thinking they are looking for miracle. They forget there decision has its own consequences. I decided to focus on how to add values and solve people problem. I strive to add more capacity. I know many people are facing similar challenge. I know some are not living with disability, yet they are also finding it difficult to live life of their own. I knew this was a problem I can solve. With time I started getting what I wanted for myself. But before then, I faced the challenge on the path of my decision.
Exemption to excellence: Relevant uniqueness is not an option but a choice for a man of discovered purpose. Those who are called the special one only live the true life they existed for. They did what others think it is impossible. And There perfection from what they have done stand them out such that many people are willing to help as I have said earlier, I am blind. But I am living a life of purpose. And such life has elevated me to take a quantum leap from efficiency to effectiveness. I am not just a blind person. I am a brand. And my personal brand has aided me to get more than I thought of.
What Others Are Saying
Michael Lightweaver (NC/USA)
Lightweave@aol.com
"In 2001 when I planted the tiny seed of an idea for a course in personal empowerment and transformation – that became IIGL – I had no idea that it would grow into what it has become today and touch so many lives in so many ways. It is with a deep sense of gratitude and humility that I have watched it continue to grow since I stepped out of the leadership position at the end of 2012. When I see so much suffering in the world and the blindness of those who attempt to kill unresourceful ideas with guns & bombs, instead of better ideas, I am reminded of how valuable IIGL continues to be in lighting a candle – however small – instead of cursing the darkness."
What Our Students Are Reading
Through the Year with Jimmy Carter: 365 Daily Meditations from the 39th President by Jimmy Carter $16.15
In Through the Year with Jimmy Carter, the thirty-ninth President of the United States takes you on a unique journey into the heart of the Christian faith. Based on more than three decades of practical Bible teaching, these readings draw from the riches of God's Word and the compelling experiences of Mr. Carter's own life. Whether through fascinating glimpses into behind-the-scenes activity at the White House, or insightful remembrances of his career in the U.S. Navy, Mr. Carter never ceases to connect the wisdom of Scripture with your own crucial place on the stage of life. Frank, honest, sometimes funny, sometimes heartbreaking, and always relevant, Through the Year with Jimmy Carter challenges readers to be more Christ-like every day of their lives.
Students In Action
IIGL Vice President Invited to Germany for Special Program
In mid November Lawrence Afere (Nigeria) was invited with 15 other young Africans, by Siemens Foundation Germany to participate in an Education Challenge Program for Africa. He said, "at this program, we are challenged to develop a model to improve STEM education in Africa at a fundamental level for economic and social development. It is a three weeks program. After the program, we will, for those interested and passionate, partner with Siemens to implement the program/model in our respective countries." For more details, please check http://thedoschool.org/learn-do/education-challenge/"> http://thedoschool.org/learn-do/education-challenge
Valuable Resources for Personal & Planetary Transformation
Billions in Change
Billionsinchange.com
Billions in Change is a movement to save the world by creating and implementing solutions to the most basic global problems – water, energy and health. Doing so will raise billions of people out of poverty and improve the lives of everyone – rich and poor. Check out the website to learn more!
News
An Important Message from the IIGL Board of Directors
Thank you so much for the positive support that IIGL receives on an ongoing basis. As we approach the end of 2015, we are in need of additional support. During December we will be promoting our Annual Winter Book Drive. Why not ask one or two friends or family members to make a contribution of any size to IIGL by December 31, 2015. Most of our individual donations range from $11 – $220. Every little bit makes a difference in so many ways! For example, sending one book to Africa via Amazon.com costs $22 including shipping. Donations can be made by credit or debit card via the DONATE NOW link (click DONATE to reach the webpage) on our website: www.global-leadership.com. Checks (from US banks only) made out to IIGL can be mailed to:
Deb Rosen/IIGL
11537 N. Lake Shore Drive
Mequon, WI 53092, USA
You can refer potential contributors to the IIGL website for additional information and for testimonials from those whom we serve.
Next, remember to sign up for the International Institute For Global Leadership when you make purchases on Amazon.com this Holiday season. Click on Smile.Amazon.com for more details! A percentage from each of your purchases will be donated to IIGL.
For those of you who do contribute monthly, THANK YOU! We need to continually receive your donations as well. If you have any questions, please contact Deb directly at drosen2@wi.rr.com.
Meet Our New Students
We are happy to welcome 2 new students this month from Ghana and Zambia
Kafui Klutse (Ghana)
I am a dynamic but resolute, diligent and selfless young leader who has been deeply involved in community work, teaching, educational management and social advocacy for over seven years. I believe all human beings are unique and endowed with potentials and capabilities. However, we all need a seasoned leader or a coach at one point in our lives or the other in order to challenge us to work individually or collectively towards the full realization of our collective or individual goals of growth and development.
The challenges that continue to confront his society which include but not limited to gender violence and discrimination, low level of education, high rate of juvenile delinquency, conflict, poor sanitation and lack of trust in public institutions are the motivating factors that urge him on to strive to empower the youths and children with knowledge, skills and strategies that will position them as great assets for generational change.
I graduated from Peki College of Education as a professional teacher in 2002 and taught at the basic level of education. My teaching experiences in the rural area exposed me to the challenges that affect the growth and development of children.
With the burning desire to understand the African worldview, I entered University of Cape Coast, Ghana and successfully graduated with Bachelor of Arts in African Studies. Whiles at the University, I was fully involved in student leadership. It is worth stating that during his tenure as the President of the Old Students Association of Peki College of Education (2008/2009 academic year), that the executive was able to solicit for funds, purchased over three hundred pieces of library books and donated same to GOVCO Demonstration School.
I have passion for bringing hope and joy to children to help them develop their potentials. This passion came to light whiles he was teaching in Ziavi Lume Junior High School (a school located in the rural area). At Ziavi Lume, Kafui was able so to solicit for funds, procured and donated six bicycles to four girls and two boys in the school who used to walk four kilometres to school and back each day.
I graduated from University of Cape Coast in 2012 with Masters of Arts in Peace and Development Studies. I continue to partner organizations, groups and individuals in Volta Region in coaching and sensitizing school children on their civic rights and responsibilities. I participated in a two weeks training course in Election Management at Kofi Annan International Peacekeeping Training Centre. I was appointed as a Presiding Officer by the Electoral Commission of Ghana and successfully superintended over the 2012 presidential and parliamentary elections at the polling centre.
As the Assistant Volta Regional Education Planning Officer I monitor and evaluate projects, teaching and learning at the pre-tertiary level. I Organize and coordinate stakeholders for the annual regional education sector review. I collate and analyze data on issues affecting the education of children in the region. I coach school children on civic responsibilities, career choices and human development. I also coordinate teaching and learning activities in the 25 district directorates in the region. I meet opinion leaders in communities and brainstorm on issues which include but not limited to rape, outmoded cultural practices, teenage pregnancy that affect the vulnerable in society.
I was among the 48 participants drawn from West Africa by UNESCO for a workshop on "Strengthening the Institutional Capacities of the Ministries of Culture, Health and Education for Effective Collaboration in the Delivering of Joint Comprehensive Sexuality Education Interventions for Young People in the ECOWAS Sub-Region through the use of Gender and Diversity Classroom Activities." My favorite books are "The Magic of Thinking Big" by David Schwartz and the Holy Bible. "The Gods Must Be Crazy" is a challenging movie that I continue to enjoy.
Munalula Yuwanga (Zambia)
I am a male citizen of the Republic of Zambia and I am currently based in Livingstone, the tourist capital of Zambia. I am a youth, child and community development activist with outreach and media programs. I have served as Programs Manager for Youth Alive Zambia in the south west region of Zambia where I contributed effectively to HIV prevention as well as creating education access for the youth and children. I Hold a Diploma in Early Childhood Education from (ETTAZ), Diploma in Project Management from the Certified Commerce and Industry Personnel (CCIP) Advanced Certificate in Social Work from the University of Zambia (UNZA), Short Computer Courses and Several other specialized trainings.
Currently I am the Coordinator at Open Home Foundation Zambia and Project Directory of an OVC Integrated project, which is funded by the U.S Embassy in Zambia through the President's Emergency Plan for AIDS Relief (PEPFAR). The project is aimed at reducing chronic poverty and other human sufferings by providing OVC education support, Child Abuse, Youth Unemployment, HIV/AIDS and behavior change.
I am a member of the District Development Coordination Committee (DDCC), a government forum which promotes district development through Public Private Partnership (PPP) and it sits every quarter. During these quarterly meetings, all District Heads of Government Departments and few Heads of Private Institutions give sector based reports and future plans are introduced for stakeholders to make recommendations.
I am also a member of the District AIDS Taskforce (DATF). The purpose of this taskforce is to Coordinate, supervise and monitoring the implementation of HIV/AIDS policies in the district. It is also building the capacity of stakeholders in HIV/AIDS response and advocating for resource mobilization from the National AIDS Council (NAC), for local response.
My leadership experience started from when I was in primary school till date and I still intend to have more leadership experiences. Because of this I have volunteered with many organizations where I occupy key positions of decision making. Currently i am a Board Member of Zambia Red Cross Society Livingstone branch in charge of secretariat and publicity.
I see myself to be a vibrant young leader who is going to inspire a lot of youths in life. My vision and personal interest among others include having a Multipurpose Youth Skills Training Centre which is going to guide and assist youth and children to graduate into responsible adulthood because investments today in youth development will pay future dividends in economic growth and positive social change. My wish is to liberate the youth from poverty and diseases for their economic and social independence.
I like reading books, news papers, magazines, watching soccer, travelling; and I have been to Zimbabwe and Namibia. I would love to visit America next time or any other country in the world. I have been nominated as PEPFAR Champion by the National AIDS Council (NAC) and the Award winner will be announced by 1st December 2015. This is an annual award which is given to stakeholders for Exemplary Work.
To view their complete profiles,Click Here.
Visionary Leadership
Student Progress
We had 7 students from 4 countries complete a total of 10 books in November. These students were from Ghana, Kenya, Nigeria and Zambia.
Kafui Klutse (Ghana)
* As a Man Thinketh
* Jonathan Livingston Seagull
Vivian Muciri (Kenya)
* You Just Don't Understand
Charles Kihia Mwangi (Kenya)
* How to Win Friends and Influence People
Olawale Isaac Wale-Awe (Nigeria)
* PsychoCybernetics
Mary Oghomena Ayideji (Nigeria)
* How to Win Friends and Influence People
Ethelbert Obinna Umeh (Nigeria)
* A Long Walk to Freedom
* Peace is the Way
Munalula Yuwanga (Zambia)
* As a Man Thinketh
* Jonathan Livingston Seagull
Graduates
Ethelbert Obinna Umeh (Nigeria) completed Level Five
Statistics
New Enrollments
3 enrolled in November
55 enrolled in 2015
Book Assessments
10 in November
217 in 2015
Books Shipped
0 in November
133 in 2015
Cost of Books
$0 in November
$2,810.25 in 2015
You Make It Possible
We extend a special thanks to the following individuals and/or organizations who contributed to IIGL last month. Your ongoing support makes this work possible.
Deb Silver (Israel)
Lynne Murguia (USA/AZ)
Corine Wilson (USA/FL)
John Hornecker (USA/NC)
Michael Lightweaver (USA/NC)
Janis Thayer (USA/NC)
David Banner (USA/WI)
Evy Garfinkel (USA/WI)
Deb Rosen (USA/WI)
Patrice Zorn (USA/WI)
Make A Difference
Dream Team 22
Please join Dream Team 22 as our goal is to have 220 people contributing $22 per month. We understand that money is energy and that to sustain and build IIGL we need a lot of people pouring their energy into this endeavor on a regular basis. We also know that not everyone can afford to commit $22 a month – especially our students, who live in countries with economies in which this amount can be equal to a weeks' salary. So we are offering two options for those who wish to become a part of the Dream Team. One can commit to a $22 a month contribution or to spending 22 seconds each day holding the vision of IIGL becoming financially sustainable by the end of 2015.
Will you join the Dream Team and help us create an energetic foundation to support the transformational work of IIGL? You can really make a difference in the world by making a modest contribution of time or money. To make the $22 a month commitment or a one time donation, click the link below. To become a member of the Dream Team 22 by committing 22 second a day to help us hold the vision, contact Deb for details: drosen2@wi.rr.com
Checks on US banks, payable to the International Institute For Global Leadership, can be mailed to IIGL, 11537 N. Lake Shore Drive, Mequon, WI 53092 USA. Contributions may also be made by credit card by clicking the link below. Contributions are tax deductible under the 501 (c) 3 tax code of the United States Internal Revenue Service.
To Contribute By Credit Card, Click Here
Newsletter Archive: Click Here to view archived issues of the Global Leadership News