International Institute For Global Leadership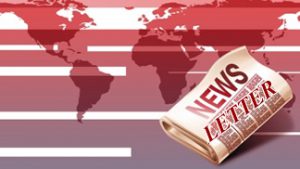 Issue #155* November 2014
www.global-leadership.com
Asheville, NC. USA
Guest Editorial
Real Magic
By: Ann Perez Omenye (Kenya)
perezomenye@yahoo.co.uk
Here are some key insights I had from reading the book, Real Magic:
Life gives exams and unless you learn from your mistakes you are doomed to repeat them again. I have had the same results over and over particularly in my relationships where I have felt used and taken for granted. I used to follow through the same pattern and indeed expected different results! I had not learned the lessons I needed to learn from the mistakes I had made and this kept on following me. Joining IIGL and getting my "awakening" brought real change to me that is actually visible. I had to learn from my mistakes. Once I was able to acknowledge these mistakes and not repeat them I have been "promoted" to another "class." I am done with those particular exams in my life because I have learned what they were meant to teach me.
You overcome weakness by leaving them behind; you cannot outthink your weaknesses and limitations. One can only overcome weakness when you actually leave that weakness behind them. The art of letting go. I struggled with this for years too. Never wishing to walk away from things and people that were obviously destroying me thinking I could defeat them with my will to change. It never works. I had to stop certain friendships that promoted my weakness because there was no way I was going to have the will to say no.
Create an openness to the possibility rather than continuing to subscribe to the impossibility. And that was me a year ago. Always seeing what cannot be! The impossibilities were always so clear to me but the possibilities I could not even begin to imagine. I could go on and on about how I could never be, I have shortcoming, life is unfair, I don't have the capacity. I worked on all the reasons why it was impossible but never once looked at why or perhaps how it could be. Now in this book brings even more meaning to it with the art of creating miracles. I can actually think my way into my miracle. I am now a year later a notch higher in my career, something I did not even think possible and had a million reasons to support the impossibility too. Now I am open to anything! I see, I breathe and feel my possibilities.
The idea of developing authentic power for myself. And this I am still working on and learning how to do every day. I am no longer victimized emotionally- I do not need any specific external conditions for me to feel loving and purposeful and to enjoy the present moments of my life- not too long ago this would not have been possible. My happiness and how I felt on the inside was determined by external forces. What someone did, what they did not do, what do I lack, what do I need, my fears, my wants. I had no power within me to determine how I feel. Others made me feel.
We grow up believing in so many limitations that after a while our lives actuallymanifest these limitations. This made me laugh! My favorite statement for a long time was; "I can't help the way I am." I have always been that way- so not true. This is a limitation I put on my life and reinforced over the years. I behaved exactly as I believed myself to be. Nothing more, nothing less. I actually manifested my belief about myself and carried it with pride- this is who I am! We do this all the time not even realizing what we are doing! Blaming everyone; my family is responsible for my personality? No, I am responsible. The choice is mine and has always been mine. I grew up knowing people in Africa are poor and food donations come from the West because they have everything. Laughable when I think about this now because poverty is a limitation we have continued to put on the continent and go ahead to manifest it. This with organizations like IIGL is bound to change as we churn out people who do not believe in limitations and don't create them either.
Ask nothing of anyone and practice unconditional acceptance. Finally realizing that people actually owe me nothing and I should expect nothing from them. Asking nothing of anyone actually does give freedom. I am learning to accept people for who they are and not who I expect them to be. I am learning the art of not judging.
What Our Students Are Saying
Paul Nwakuma Young (Nigeria)
Paulyoung4real@yahoo.com
What I Have Learned?
My joining IIGL in 2011 was one of the best things that have happened in my life since I was born. It seemed like a coincidence, but I believe it is as stated in Real Magic (When the student is ready, the teacher will appear). Before joining IIGL, I was actually hungry for wisdom. The day I read an email of being accepted as a full student of IIGL was my most exciting day in life, I screamed on the bus where I was and some of my friends were shocked, as they did not understood how I was really feeling.
Then my lessons started, it was a series of eye opening, of self-awareness and realization. Almost from every one of the books I read in level one and two has its unique lesson for me. The lessons started from the period I was reading "As a Man Thinketh," one of the introductory books. This book made me change my thinking pattern. First it made me stop the habit of casting blames on people, since I was meant to understand that my life was as a result of my own thoughts; meaning I was responsible for my life. Somehow I notice a change in my thinking pattern, and then I made it a duty of having others around me read this book. I remembered making about 7 copies and giving them to interested readers at no cost.
Then I stumbled into another lesson from the book I enjoyed most in life. Jonathan Livingston Seagull and this lesson told me that there are no limit to what I can do; and that where I come from does not really matter, as to where and what I want to be in life. So often times when I put into consideration where I come from, upon some little challenges; quitting use to be an option, after all none in my area have gone this far before; but after reading this story of Seagull, I now know that I can reach the stars, if only I want to do so, and from then, the temptation of quitting was dealt with, even when I encounter a major challenge with my studies, I had already made up my mind that I must get the my University Certificate, no matter what happens.
Now, based on where I come from, I had a very poor self-esteem, I suffered from inferiority complex so much when I was in year one and two in the University that I had so few friends; of my type, people I fell we are of the same level. I avoided some company and some groups just because I thought I was not qualified to be among such people.
But in spite of the fact that I was looking down myself because I come from such humble background, some of these fellows I was scared of, were respecting me. Somehow, I made some friends; one of such is the guy who introduced me to IIGL.
Then I stumbled into Psycho-Cybernetics. This was the book that revealed myself to me, letting me to know why I was doing the things I was doing, and the way I was doing them. Psycho-Cybernetics really raised my self-esteem, made me realize who I was and from then, my boldness improved so drastically, but by then, I have suffered some fatal failures and pains as a result of fear of failure. I was, and I am happy about the self-realization I received.
What Our Students Are Reading
The Autobiography of Martin Luther King, Jr.
By Martin Luther King Jr., Clayborne Carson (Editor) $11.37
Using Stanford University's voluminous collection of archival material, including previously unpublished writings, interviews, recordings, and correspondence, King scholar Clayborne Carson has constructed a remarkable first-person account of Dr. King's extraordinary life. Beginning with his boyhood, the book portrays King's education as a minister, his ascendancy as a leader of the Montgomery bus boycott, his pivotal role in the civil rights demonstrations in Washington, D.C., and his complex relationship with the Kennedy brothers, LBJ, Malcolm X, and numerous other leading figures of the day!
Students In Action
Kyusa Celebrates First Graduating Class
IIGL President and Kyusa Founder, Noeline Kirabo (Uganda) announced that Kyusa's pilot came to a successful climax in September. In June 2014, Kyusa rolled out its pilot project with eleven out of school youth. The project was piloted in one of the urban slums of Kampala. The eleven embarked on a twelve weeks journey to be empowered on how to turn their passions into professions. Unfortunately one of the participants was unable to work through the entire program because he had conflicting schedules with some other commitments.
Kyusa is happy to report that through the use of free online courses, mentoring, skills development and entrepreneurship training, Kyusa turned participants' mindset of hopelessness into determination and confidence. Kyusa's pilot class graduated on September 27th. As a result of the program, 80% of the participants are either employed or have started their own venture.
They expect that within 6 months of graduating from the program at least 80% of participants will be earning an income of 100,000 shillings on average per month this goal is based on the performance of the pilot class, where 60% of participants were earning an income of at least 75,000 shillings before their graduation ceremony.
Valuable Resources for Personal & Planetary Transformation
University of the People
Uopeople.edu
University of the People (UoPeople) is the world's first non-profit, tuition-free, accredited, online academic institution dedicated to opening access to higher education globally for all qualified individuals, despite financial, geographic or societal constraints.
In February 2014 UoPeople received accreditation from the Distance and Education Training Council, a U.S. Department of Education authorized accrediting agency.
Founded in 2009 by educational entrepreneur Shai Reshef, UoPeople is affiliated with the United Nations GAID, the Clinton Global Initiative, and Yale Law School ISP. UoPeople has signed collaborative partnership agreements with New York University (NYU) to accept students; Microsoft for scholarships, internships and mentoring and with Hewlett-Packard (HP), through the Catalyst Initiative, to provide student internship opportunities. UoPeople offers undergraduate programs in Business Administration and Computer Science. To date, more than 2,000 students from over 140 countries have been admitted. Of students polled consecutively each term, 95% would recommend UoPeople to a peer.
With its tuition-free online programs, University of the People is opening access to higher education for all those constrained, as well as building a scalable and replicable model capable of changing the very nature of higher education. The non-profit UoPeople has managed to succeed in cutting down almost the entire cost of higher education, and does not charge for tuition or books/materials. All that is asked is for students to pay a one-time application processing fee ($50) and subsequent modest examination processing fees ($100) levied per course. There are no other fees whatsoever.
News
Sharing the Gift of IIGL
In 2014, an IIGL contributor decided to make a donation for each of her grandchildren on their birthdays to IIGL. In turn, IIGL sends them a card acknowledging that a gift was made in their name.
Another contributor has asked that all birthday gifts for her be directed to IIGL this year. Instead of receiving gifts, friends of hers are donating to IIGL in her honor of her milestone birthday.
Finally, another contributor doubled her monthly donation in 2014 to honor her deceased mother. You can dedicate any IIGL contributions to honor someone: birth, death, special celebration, holiday via Donate Now or communicate with Deb when sending in a check to acknowledge if the contribution is for someone or a special occasion. IIGL can send a special card on your behalf to the person and/or family acknowledging the reason for the donation.
Meet Our New Students
We are pleased to welcome 3 new active students this month. They are from Ghana and Nigeria.
Samuel Kobina Amissah Jr. (Ghana)
Samuel is my Christian name, Kobina is my birthday name and Amissah is my family name. I am a Ghanaian and have lived all of my life in Ghana.
I started my basic education at Methodist Kindergarten at Poase New-Takoradi and later moved to Young Christian Preparatory School where I completed my Basic Education Certificate Examination(BECE). I later moved on to Mfantsipim School in Cape Coast where I pursued Science as an elective course. From Mfantsipim, I progressed to the University of Cape Coast to pursue a Bachelor of Arts Degree majoring in Music. I later moved to the Takoradi Polytechnic to pursue an International Certificate in Logistics and Transport (CILT UK). From Takoradi Polytechnic, I moved on to the Ghana Institute of Freight Forwarders to pursue a Diploma in International Freight Forwarding. I am currently pursuing a Master of Philosophy in Peace and Development at the University of Cape Coast and in my second year; working on my thesis.
My greatest passion is to see the world become a better place and it must begin with my community. It is based on this passion that I have been actively involved in community development projects. I am the past secretary of Poase New-Takoradi Students Union, a Community Based Organization (CBO), Current secretary of Human Kindness Foundation(CBO). I have been actively involved with Global Communities a Non-Governmental Organization( NGO) which is a subsidiary of USAID. I am currently a member of the Citizen's Report Card Committee on Market and Security for the Sekondi-Takoradi metropolis, a project being supervised by Global Communities.
Okpe Emmanuel (Nigeria)
I am a PhD student in the department of political science, Benue State University, Makurdi. I currently resides in Abuja the Federal Capital Territory of Nigeria. I have quest for reading and learning new things especially those that will build my leadership capacity. This quest, I am aware cannot be quenched within my small enclave so the need to expand my horizon. I love to meet and interact with great minds, thinkers and scholars who have over time left their marks in the sand of history. Where physical meeting is not feasible, reading their biography becomes a valuable option. My interest in reading I can say brought me to this level in my educational qualification. My dream in life is to be reckoned among these great minds and scholars. I have dreams to occupy a leadership position in my country. This again informed my desire to read more about pragmatic leaders who transformed their nations. I want to learn from their background, success stories and mistakes. I have traveled round my country Nigeria. Of the thirty six states in Nigeria, I have traveled to thirty.
Ayuba Ibrahim (Nigeria)
My name is Ayuba Ibrahim; born in Sakaba local government in Kebbi state Nigeria, there I started my primary school, then moved to Ota'ab Village in Niger state where I was able to complete my primary school and then wrote my common entrance examination which was to qualify me for High school. I was born into a very poor family of three but now we are a family of nine including my dad and mum. My parents never received any formal education and till date cannot speak English. In fact my parents still live in a small village called Marafa under a mud hut. Though I came from this poor background, by Gods grace missionaries where able to establish a small school where my parents who were converted from paganism into Christianity, enrolled me into the school with very minimal tuition fee. My parents are still peasant farmers till date having to labor with their two hands to cater for their 7 children including my University fee and other expenses by using simple farm tools and working from dusk to down once its rainy season. There is so much the world would learn from me which I can't say all here. To move further, I was lucky to gain admission into Federal Government College Jos, the capital of Plateau state which is in the middle belt of Nigeria. Since I did not know anybody in any city as my entire life has been in an uncivilized settlement, the missionaries hooked me up with Mr. Matthew Dawodu, who was a missionary under the same minister.
To view the complete profiles, Click Here.
Visionary Leadership
Student Progress
We had 14 students from 5 countries complete a total of 19 books in October. These students were from Cameroon, Ghana, Nigeria, Uganda and Zimbabwe.
Kuma, Emmanuel Fangyong (Cameroon)
* The Law of Attraction
Samuel Kobina Amissah Jr. (Ghana)
* As A Man Thinketh
* Jonathan Livingston Seagull
Nana Adjoa Sifa Amponsah (Ghana)
* Success Through PMA
Dennis Korbla Amego Penu (Ghana)
* You Just Don't Understand
Ayoade Anthony (Nigeria)
* The Heartmath Solution
Annie Assauten (Nigeria)
* Psycho-Cybernetics
Okpe Emmanuel (Nigeria)
* As A Man Thinketh
* Jonathan Livingston Seagull
Ayuba Ibrahim (Nigeria)
* As A Man Thinketh
* Jonathan Livingston Seagull
Emmanuel Iziomoh (Nigeria)
* Long Walk to Freedom
* The Autobiography of Martin Luther King Jr.
* You Just Don't Understand
Osayi Ujunwa Lynda (Nigeria)
* The Winning Attitude
Igwe O. Matthew (Nigeria)
* The Seven Habits of Highly Effective People
Candia Emmanuel (Uganda)
* Keys to Success
Harriet Opondo (Uganda)
* Get Rich your Own Way
Busani Sibindi (Zimbabwe)
* The God Code
Graduates
Dennis Korbla Amego Penu (Ghana) completed Level Four
Osayi Ujunwa Lynda (Nigeria) completed Level Five
Harriet Opondo (Uganda) completed Level Four
Statistics
New Enrollments
7 in October
45 enrolled in 2014
Book Assessments
19 in October
184 in 2014
Books Shipped
21 in October
112 in 2014
Cost of books
$494.64 in October
$2,338.09 in 2014
You Make It Possible
We extend a special thanks to the following individuals and/or organizations who contributed to IIGL last month. Your ongoing support makes this work possible.
Deb Silver (Israel)
Wanda Gail Campbell (USA/AL)
DM Tilley (USA/AL)
Lynne Murguia (USA/AZ)
Corine Wilson (USA/FL)
Lily Ann (USA/GA)
Margie Tice (USA/HI)
John Hornecker (USA/NC)
Michael Lightweaver (USA/NC)
Janis Thayer (USA/NC)
Kristine Anderson (USA/WI)
David Banner (USA/WI)
Evelyn Garfinkel (USA/WI)
Jane Rau (USA/WI)
Deb Rosen (USA/WI)
Make A Difference
Dream Team 22
In January 2009 we launched a new idea which blends two previous endeavors: The Master Mind Group and the 22 Experiment. We are calling this Dream Team 22 and our goal is to have 220 people contributing $22 per month. We understand that money is energy and that to sustain and build IIGL we need a lot of people pouring their energy into this endeavor on a regular basis. We also know that not everyone can afford to commit $22 a month – especially our students, who live in countries with economies in which this amount can be equal to a weeks' salary. So we are offering two options for those who wish to become a part of the Dream Team. One can commit to a $22 a month contribution or to spending 22 seconds each day holding the vision of IIGL becoming financially sustainable by the end of 2009.
Will you join the Dream Team and help us create an energetic foundation to support the transformational work of IIGL? You can really make a difference in the world by making a modest contribution of time or money. To make the $22 a month commitment or a one time donation, click the link below. To become a member of the Dream Team 22 by committing 22 second a day to help us hold the vision, contact Deb for details: drosen2@wi.rr.com
Checks on US banks, payable to the International Institute For Global Leadership, can be mailed to P.O. Box 18909, Asheville, NC 28814 USA. Contributions may also be made by credit card by clicking the link below. Contributions are tax deductible under the 501 (c) 3 tax code of the United States Internal Revenue Service.
To Contribute By Credit Card, Click Here
Newsletter Archive: Click Here to view archived issues of the Global Leadership News