International Institute For Global Leadership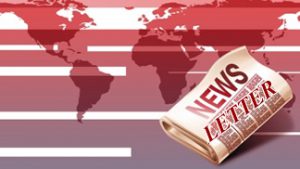 Issue #152* August 2014
www.global-leadership.com
Asheville, NC. USA
Guest Editorial
We Are Family!
By: Deb Rosen (USA/WI)
Drosen2@wi.rr.com
Recently I had a déjà vu experience when I had the opportunity to meet with Afere Lawrence (Level Seven Student, Nigeria) for the first time face-to-face! Since 2005, we have communicated via email when he first joined IIGL, yet we had never met. Like what has happened with so many other IIGL connections, we both immediately felt "comfortable" with one another and "at home!" So often I have had this experience with other people affiliated with IIGL. We are all truly "one global family" even though we live in such different places all over the planet. Networks like Facebook, our IIGL Message Board and even this newsletter allow for some connection, yet there is something very special that occurs when we can meet "live!"
One of my intentions for the 2014-2015 term is to meet more of the IIGL students in person like I just did with Afere Lawrence! So if you are travelling to the USA sometime this year, do email me. If I cannot meet with you perhaps another IIGL family member can meet with you in person. In addition, another intention for our 2015 Annual Meeting is to return to Lagos, Nigeria so I hope to be meeting many of you there.
This experience reminded me of an important yet simple leadership teaching which is to connect with others in a meaningful way. Most leaders would suggest face-to-face communication if possible, yet we do have many options with our highly evolved communication choices. The point being do "reach out and connect." Let others know they matter; acknowledge something they are doing or working on.
August marks the time when I evaluate IIGL activity for each student. So if you are an IIGL student and we haven't communicated lately, let me know what you are doing and when we can set up a plan for you to resume your IIGL studies. It is important to be in connection, regardless of why you have or haven't been able to continue your studies. IIGL is unique in this way – often times if a student in a traditional learning setting needs to stop his/her studies, it is frowned upon. Within IIGL, we understand, "life happens, while we are making other plans." I look forward to connecting with you this month!
What Our Students Are Saying
Aishatu Ibrahim (Nigeria)
amehlive@gmail.com
What Have You Learned? How Have You Changed?
It is with great pleasure I write my first Level Three assignment. I have learned a whole lot, I have changed for the better in so many ways as explained below. I have been able to list few of the points and each explanation that follows show how much I have really changed. Thank You IIGL!
Understanding the significance of my words: I realized that man cannot do without words. Even while asleep, we use words, we see, write, think and use them even in our head. I learnt from this book that some of the words we use might have different vibes at the time of usage. Our words affect our thoughts and hence our feeling. I learnt to use the best words, ascribing these beautiful to good experience. I learned of the words that are causing me to attract what I do not want in my life. These include the Don't, I'm not, etc. using these words only bring the things I try to avoid. My words have changed, so have my vibes (from partial negative to fully positive). I am not giving my attention to any negative things but to all positive things I want.
Being a commander rather than a leader: Being a commander rather a leader is never an acceptable way to lead. It is almost never effective substitute for leading. Apart from guidance which a leader provides, people also expect motivation. It is not possible to be a dictator and a motivator at the same time. A leader should motivate his or her people rather than give room for insubordination. It is clear to me that commanding is not the same thing as leading. This is not suited in a democratic society. I have learned to work on my cooperation and communication skills rather than on my commanding voice and presence. Am also working on my ability to get people to say Yes willingly and joyfully to what I want them to do. I am learning how to be patient and explain things in simple, clear, persuasive manner, presenting the benefits of cooperation.
Listening: Listening is a very skill in the life of every good leader. I am patient enough to listen to what people tell me. I don not talk I listen at the same time –it is very wrong-. Developing one's listening skill is a key to good leadership. People need to be hear and it gladdens their heart when they know you listen .This means getting to know what the people are saying. It is important to listen to people especially those you are in charge of. I listened patiently to my students and I was able to know their needs and areas they needed more clarification. I took my time to ask them question and gave them room to also ask me. I took time listen to them. They know they could always come to me with question aside computer studies and I would give a listening ear and a help hand.
What Our Students Are Reading
An Autobiography: The Story of Experiments with My Truth By: Mohandas Karamchand (Mahatma) Gandhi ($9.36)
Mohandas K. Gandhi is one of the most inspiring figures of our time. In his classic autobiography he recounts the story of his life and how he developed his concept of active nonviolent resistance, which propelled his struggle for independence and countless other nonviolent struggles of the twentieth century.
Gandhi's autobiography is very different from other autobiographies. The autobiographies normally contain self-praise by the authors. They want to criticize their opponents and boost their own image in the people's eyes. Gandhi's autobiography is completely free from all this. It is marked with humility and truthfulness. He had not hidden anything. In fact, he is rather too harsh on himself. He did not want to show to the world how good he was. He only wanted to tell the people the story of his experiments withTruth.
Students In Action
2014 Annual Commemoration of the Day of the African Child (DAC)
IIGL National Coordinator Bereket Alemayehu (Ethiopia), albereket@yahoo.comreported that he was one of the coordinators on June 15-16 DAC events. He said, "we organized a 4km run for African children around the African Union headquarters for 1000+ participants in Addis Ababa Ethiopia.
The DAC presents an opportunity for all Stake-holders on children's rights, including government, non-governmental and international entities, to reflect on issues affecting children. The DAC 2014 theme "A Child Friendly, quality, free and compulsory education for all children in Africa" aimed to ensure the achievement of Article 11 of the African Charter on the Rights and Welfare of the Child (ACRWC). To this end, the African Committee of Experts on the Rights and Welfare of the Child (ACERWC), the treaty body vested with the mandate to monitor the implementation of the Charter, in collaboration with partners are seizing this opportune moment to take stock of the progress made and the outstanding challenges towards the full realization of the rights of children in Africa.
On June 16 every year, the African Union celebrates the Day of the African Child (DAC), in commemoration of the 1976 protests by school children in Soweto, South Africa. The students protested against an education designed to further the purposes of the apartheid regime. In 1991, the African Union Assembly passed a resolution designating 16 June as a Day for the celebration of the African child.
IIGL Intern Launches Summer Book Drive
IIGL Intern Yasemine Akduman (USA/NC) has organized a Summer Book Drive which was announced on Facebook and a few other social media sites! The official date is August 8, 2014. Feel free to donate anytime in August to support this fundraiser. The suggested amount is $22 because that is the average cost to purchase one book from Amazon and have it shipped somewhere outside of the USA! You can make your donation on the global-leadership.com website; send a check or use paypal! Email Deb Rosen at drosen2@wi.rr.com for more details.
Valuable Resources for Personal & Planetary Transformation
Go Fund Me
www.GoFundMe.com
GoFundMe was founded in 2010 and is headquartered in San Diego, CA. The beauty of GoFundMe is that it allows campaign organizers to invite others to take part in their story. Just as we share parts of our lives on Facebook, we also want to share our dreams, pursuits, celebrations and challenges online with crowdfunding. People will always be eager to support others they care about. GoFundMe removes the physical barriers traditionally associated with receiving financial support from the people in our lives. GoFundMe is used by individuals seeking financial assistance as well as charities. One of its strengths is that it reaches a very diverse audience globally.
IIGL recently launched a page on GoFundMe.com thanks to student intern Yasemine featuring its Summer Book Drive; check out: www.GoFundMe.com/c4ldow.
News
IIGL Students Resume Monthly Chapter Meetings in Uganda
The purpose of the meetings were to reactivate the IIGL Ugandan chapter and to revive chapter activities after a very long time. This is also in line with the objectives of the IIGL Board for the 2014 – 2015 term. The meetings were aimed at bringing together both the old and the new IIGL students in Uganda, to network and interact with each other. The first meeting was held on14th June 2014 at the Cornerstone development offices in Kampala. The group plans to meet monthly and did so again on July 12. Please email Noeline Kirabo, Ugandan National Coordinator at noelinekirabo@yahoo.com for more information and to view the meeting minutes.
Meet Our New Students
We are pleased to welcome 3 new active students this month. They are from Cameroon and Uganda.
Talla Simo Valerie Rostan (Cameroon)
I am a Cameroonian. Native of the West Region. Second from a family of eight. I hold a Bsc. Degree in Management from the University of Buea, Cameroon. A worker with the Catholic Education Secretariat Buea.
A brief description on vision as I face my professional life lies on these words is to contribute to corporate growth through the optimum utilization of my acquired knowledge and skills in management and marketing with the view of making a career either in sales and marketing, supply, customer service or any other related commercial management activities and rendering optimum services to my employer. This is been my undying vision. That I know will come to past.
I have always loved the word success, because it so sweet though not easy to come by but my keys to achieve success strongly depends on how I lead others, how ethical I am, how well can I work with a team and to continually improve on my present.
I have an interest in getting involved with discussion that helps build my personal life, my self-image and career advancement. Listening and watching motivational videos also interest me more. Reading motivational and positive empowerment books is one best I love doing during my private time. Such as "Never Give Up" by Joyce Meyer, "Living moments of sunshine,14 laws of Happiness, Live with a better self image and living Moments of Awareness" by J Maurus, "The art of Dynamic Thinking" by Melvin Powers and" Let fables Enrich Your life" by Valentino de Mazza.
Being a life coach, career coach and trainer and a top businessman has always been my dream as I grow. Knowing what it takes to get there, one needs to be very hardworking and get involve that ties with my dream. So I have never stop at attending seminar and getting involve with people who think positively, who know what they want in life, who are great motivator and who inspires. I have been part of many seminars such as Leadership and team building, managing education change more.
I have also had to the opportunity to hold a leadership position as the student Leader in my High School. I currently act the President of my Batch Association and the Secretary general of my choir group in church. All these help pave my way to my dream and vision.
If there one thing I love doing as my hobby is listening and singing gospel acapella songs. It got me involved in choir groups such as the UB Choir and presently with the Holy Family singers and the Heart Healers acappella of Cameroon. Another interesting thing I love doing is watching and listen to news. This helps me keep myself abreast the latest happenings in the world. I do also enjoy watching movies most especially Actions, drama and comedy. Generally, I love seen people doing the right things, love to see thing moving towards the right directions, though some could delay to get there but it should definitely get there. My simple principle in life lies on three letters of the alphabet P.H.D which means prayer, hard work and discipline. Once you guide by these words every other things follow for good. No matter how small you are you can make a difference.
Juliette Engole (Uganda)
I live in Kampala Uganda where I was born and raised. I had a very good childhood. I went to one of the best primary schools at the time. My father had a good job which enabled him to provide for us as a family. I come from a large extended family. My parents are very loving and generous people. They took in a lot of relatives and this made my childhood very interesting.
During my primary school holidays, I was privileged to travel to the United Kingdom, Germany and Kenya. This experience aroused in me a desire to travel and learn different cultures. Which desire I have pursued even as an adult. I have been able to travel to different parts of my country and also visited the United States of America three times so far, and Tanzania.
One of my greatest passions is in reading books. I developed a reading culture from my childhood with the encouragement of my father who brought newspapers everyday and asked me to read. This passion has since grown and is the reason why I have been drawn to International Institute for Global Leadership.
I love to read and teach on subjects which add value and transform lives. Subjects such as Goal setting, Positive Mental Attitude, Financial Literacy, Life Purpose, Leadership and Health. These books have personally helped me to live a meaningful life and be able to set a vision for my life. I have strong leadership abilities which come out naturally. In school I was always in leadership positions such as class captain, prefect and held the position of Student President for two years in Bible College. I also have good organization abilities. It is easy for me to organize and put together functions and events.
My goal in life is to become an effective public speaker. I desire to bring about positive change and transform lives and communities through the impartation of knowledge and skills. This I am doing now on a small scale in the Organization in which I work. I am part of a team that teaches life skills to a group of youths three days a week.
I envision a time when I will be highly sought after as a public speaker. I spend time reading and learning all I can on the subjects that are close to my heart so I can gain knowledge, apply it in my life and in turn be able to teach it.
I envision a learning centre where the young and old alike have access to any information that they desire in any form. These will include a library for books, audio books, online library and any other means available. Something else I am passionate about is healthy living by eating right and engaging in physical exercises. I personally jog three mornings a week and attend aerobics class two nights a week and swim once in a while. I believe that a healthy body and healthy mind produce a healthy life style.
I love music and dancing too. I intentionally live a fruitful and productive life.
Ojijo Ogilo Mark Pascal (Uganda)
I volunteer as trainer of investment clubs with Investment Clubs Association of Uganda (ICAU); coaching women entrepreneurs with TechnoServe Inc, Uganda'; and a member of advisory group on financial literacy, sponsored by Bank of Uganda (Central Bank). I am also a social entrepreneur, promoting public speaking, foreign language, and comedy skills in schools through the Laugh & Learn Clubs by my company, allpublicspeakers.com; promoting legal rhetoric in university law schools through the Ultimate Legal Mind Challenge competitions by my company, LawPronto LLP; promoting women confidence and skills in speaking through The Speaking Woman, a monthly, free public speaking training program sponsored by my company, allpublicspeakers.com; promoting public health and access to medical information through Ajuoga, my online medical reference database, (www.ajuoga.com); promoting luo culture and networking luo professionals through Luopedia, (www.luopedia.com);and fighting youth un-employment through Inua Fellowship, a Corporate Social Responsibility (CSR) initiative of my company, www.allpublicspeakers.com, connecting youths to mentors, who inspire and motivate them to be problem solvers: because every single successful and significant person is a problem solver.
I sell my skills as bestselling author of 30 books (www.blogspot.ojijos30books.com);independent legal consultant in ICT law, legal rhetoric, african jurisprudence, financial services law, and law firm management and owner of a legal research and consultancy, (www.lawpronto.com);public speaker and coach on financial literacy and personal branding, and owner of a public speaking training, networking and marketing company, (www.allpublicspeakers.com); and consultant on business systems and strategic planning, covering feasibility studies, financial projections, investment plans and business profiles. I am also a performance poet, freely sharing my poetry at www.blogspot.ojijosperformancepoems.com, is an armature pianist; socialist political party member; and believer in open religion.
My dream is to become better and contribute more. I hope to inspire people, young and old, to volunteer more in giving back to society; to sell more either as employees or business owners; and to network more by joining associations and participating in group projects, and making new connections.
I have travelled to various countries, met many people, and I believe that people should travel long, travel far, and travel frequently. Travel has exposed me to many cultures, and helped diminish my cultural stereotypes. I love learning other languages, and I am currently learning over 12 new languages (Luganda, Arabic, Kikuyu, German, Spanish, French, Hindi, Italian, Russian, Chinese, Korean, and Sign Language), because speaking to someone in their mother tongue is speaking to their heart. I also believe that the essence of success and progress lies in relationships, and so, people should actively seek to meet other people, while also enhancing their current networks of friends, family, clients, and colleagues.
My greatest skill is positive attitude. I wake up, brush the dust off, learn my lessons, and move on, however hard my falls. With this skill, I have sought help when I was stuck; befriended the most obnoxious; and learnt new knowledge. I am positive, with unshakeable self esteem, and high self confidence.
To view their complete profiles, Click Here.
Visionary Leadership
Student Progress
We had 11 students from 5 countries complete a total of 16 books in July. These students were from Botswana, Cameroon, Nigeria, Uganda and Zimbabwe.
Minny Nkwe (Botswana)
* Goals
Yieh Odette Gwain (Cameroon)
* Raising Children Compassionately
Talla Simo Valerie Rostan (Cameroon)
* As A Man Thinketh
* Jonathan Livingston Seagull
Annie Assauten (Nigeria)
* Keys to Success
Baranaye Diana Bokolo (Nigeria)
* Keys to Success
Lawal Christopher (Nigeria)
* Keys to Success
* Psycho-Cybernetics
* Success Through a Positive Mental Attitude
Adeosun Oluwatosin Isaac (Nigeria)
* Psycho-Cybernetics
Igwe Matthew (Nigeria)
* Keys to Success
Juliette Engole (Uganda)
* As A Man Thinketh
* Jonathan Livingston Seagull
Ojijo Ogilo Mark Pascal (Uganda)
* As A Man Thinketh
* Jonathan Livingston Seagull
Adelaide Katsika (Zimbabwe)
* Keys to Success
Graduates
Statistics
New Enrollments
2 enrolled in July
24 enrolled in 2014
Book Assessments
16 in July
124 in 2014
Books Shipped
2 in July
75 in 2014
Cost of Books
$20.89 in July
$1,502.64 in 2014
You Make It Possible
We extend a special thanks to the following individuals and/or organizations who contributed to IIGL last month. Your ongoing support makes this work possible.
Deb Silver (Israel)
Wanda Gail Campbell (USA/AL)
DM Tilley (USA/AL)
Lynne Murguia (USA/AZ)
Corine Wilson (USA/FL)
Lily Ann (USA/GA)
Margie Tice (USA/HI)
Naomi Stauber (USA/ME)
John Hornecker (USA/NC)
Michael Lightweaver (USA/NC)
Janis Thayer (USA/NC)
Janae & Barry Weinhold (USA/NC)
Judith Royer (USA/SC)
David Banner (USA/WI)
Deb Rosen (USA/WI)
Make A Difference
Dream Team 22
In January 2009 we launched a new idea which blends two previous endeavors: The Master Mind Group and the 22 Experiment. We are calling this Dream Team 22 and our goal is to have 220 people contributing $22 per month. We understand that money is energy and that to sustain and build IIGL we need a lot of people pouring their energy into this endeavor on a regular basis. We also know that not everyone can afford to commit $22 a month – especially our students, who live in countries with economies in which this amount can be equal to a weeks' salary. So we are offering two options for those who wish to become a part of the Dream Team. One can commit to a $22 a month contribution or to spending 22 seconds each day holding the vision of IIGL becoming financially sustainable by the end of 2009.
Will you join the Dream Team and help us create an energetic foundation to support the transformational work of IIGL? You can really make a difference in the world by making a modest contribution of time or money. To make the $22 a month commitment or a one time donation, click the link below. To become a member of the Dream Team 22 by committing 22 second a day to help us hold the vision, contact Deb for details: drosen2@wi.rr.com
Checks on US banks, payable to the International Institute For Global Leadership, can be mailed to P.O. Box 18909, Asheville, NC 28814 USA. Contributions may also be made by credit card by clicking the link below. Contributions are tax deductible under the 501 (c) 3 tax code of the United States Internal Revenue Service.
To Contribute By Credit Card, Click Here
Newsletter Archive: Click Here to view archived issues of the Global Leadership News