International Institute For Global Leadership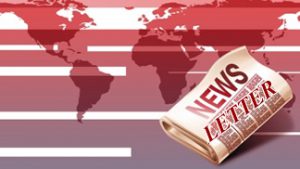 Issue #150* June 2014
www.global-leadership.com
Asheville, NC. USA
Guest Editorial
Thank You
Shared By: Corine Wilson (Florida/USA)
Carana0202@cfl.rr..com
What Am I
I am the oneness that we are
I am the good in you
I am the not so good in you
And you are the same in me
Who I am
I am the essence of God
Creating my world
I am who and what I am
Because you are n my life
Through you I live
Through you I experience Joy
Through you I learn what Love is
I give Thanks that you part of me
Because of you I am
Transforming who I am
I am becoming Love, Joy, Harmony and Light
As I brighten my world I also
Bring a little of all that
I am becoming into your world
Who Am I
God smiled upon me when
You all came into my life
I give you my family
A little piece of me too
Hoping that your life
Will be richer because of it
(Queen Mother Corine was our first IIGL President and is a long time Contributor, Mentor and Friend to our IIGL Family)
What Our Students Are Saying
Iziomoh Emmanuel (Nigeria)
easyemman@gmail.com
It is pertinent to know how I was and then how I am now. Being the fifth born in a family of six means that I have less responsibility and role in the family, so my activities were mostly with friends, who at every time are everywhere playing soccer, partying, drinking and smoking, gambling or playing lotto, and hanging out with girls.. I wasn't a dullard, I had high hopes of studying but opportunities didn't come even though I passed most of my exams. At a point, my life was at a standstill, then my brother introduced me to IIGL but then I was not so interested in reading, frustrated, hopeless, and even victimized by nature. I was in a state of helplessness. My family was the only consolation I had and that kept me going as there was always food to eat and water to drink, so I read IIGL books for the fun of reading and assessed because I was obligated. As events unfolded, and my physiology develops so was my mind. Fortunately I got admitted to study Sociology in the University, although that was never in my plan but I only danced to the tune of circumstance. During my University days, I had suspended IIGL activities; I didn't read any book neither was there any assessment from me.
Having being reintegrated as a student of the International Institute for Global Leadership means that there were a lot of things I wanted to change within myself, to fully understand where I have been, where I am and where I want to be. I only had inkling about a purposeful life but then I wanted to know my true purpose then the quest began.
Upon graduation from the University, I bought the book "As a Man Thinketh" and I read it again, I equally asked my brother to send me the soft copy of "Jonathan Livinston Seagull" which I also read. Hence I noticed a huge change of energy and drive from the way I reasoned to the way I acted. Malaria pill has the tendency to cure malaria, but of what use is the pill if the sick person does not use it?
At an ICLDNG event, in one of the schools we nurtured, after I have explained to them what they needed to do on the project they identified and how they could raise their funds in order to get the project done. I encouraged them to choose a leader amongst themselves, they unanimously chose one of the male seniors, I was thrilled by their unanimous decision, then I told them that when the funds is collected they should be given to the leader, but then I noticed a change of atmosphere and a change of countenance then I asked what the problem was, one of the students stood up and said that they would give the money to the Head Girl, others nodded their head in affirmative manner except the supposed leader who smiled and shook his head negatively. So I said the male is the leader of the group while the female is the treasurer and they all screamed "yes, yes' yes." I learned that it is my responsibility to inspire the trust of people, I could be trusted for different things and what would make me stand out is my openness- it should be allowed to be guided by a force greater than myself.
The most interesting aspect of IIGL studies is that the levels and books I have read enables me to trace back over my life and see how much development has occurred over a time period. Some days ago, I was elated because I had completed my Level Two studies but not just because of the books I am also developed both mind and spirit. There progression from one level to another requires a greater amount of energy and determination regardless of the distractions from daily occurrence.
What Our Students Are Reading
The Alchemist By: Paulo Coelho ($12)
The Alchemist is the magical story of Santiago, an Andalusian shepherd boy who yearns to travel in search of a worldly treasure as extravagant as any ever found. From his home in Spain he journeys to the markets of Tangiers and across the Egyptian desert to a fateful encounter with the alchemist.
The story of the treasures Santiago finds along the way teaches us, as only a few stories have done, about the essential wisdom of listening to our hearts, learning to read the omens strewn along life's path, and, above all, following our dreams.
Every few decades a book is published that changes the lives of its readers forever. The Alchemist is such a book. With over a million and a half copies sold around the world, The Alchemist has already established itself as a modern classic, universally admired. Paulo Coelho's charming fable, now available in English for the first time, will enchant and inspire an even wider audience of readers for generations to come.
Students In Action
Nigerian Student publishes 2nd Ebook – The Audacity of Giving
Level Three student, Ethelbert Umeh (Nigeria) ethelumeh2011@gmail.com just published his second ebook, "The Audacity of Giving" now available online at http://www.freelancer.com/marketplace/preview.php?product=84523.
The principles in this eBook are meant to help you to walk in high finances. "When you give, you are transferring the channel of blessings to another, you are indirectly telling the receiver to be empowered, succeed, prosper and excel. Real givers don't stress themselves to make money. Things work naturally in their favor; givers think prosperity naturally."
Valuable Resources for Personal & Planetary Transformation
UNESCO
UNESCO.org
In 1945, UNESCO was created to respond to the firm belief of nations, forged by two world wars in less then a generation, that political and economic agreements are not enough to build lasting peace. Peace must be established on the basis of humanity's moral and intellectual solidarity.
UNESCO is known as the "intellectual" agency of the United Nations. At a time when the world is looking for new ways to build peace and sustainable development, people must rely on the power of intelligence to innovate, expand their horizons and sustain the hope of a new humanism. UNESCO exists to bring this creative intelligence to life; for it is in the minds of men and women that the defenses of peace and the conditions of sustainable development can be built.
News
Newly Elected 2014-2015 IIGL Board of Directors
The following people were recently elected as the 2014-2015 Officers and Voting Board at the IIGL Annual meeting on May 13-14 held in Asheville, NC.
2014-2015 Officers
Noeline Kirabo- President (Uganda) – Level Six Student and National Coordinator
Felix Iziomoh- Vice President (Nigeria) – IIGL Graduate and National Coordinator
Lindzee Lindholm- Vice President (USA) – Level Seven Student
Kathleen Oweegon-Communications Secretary (USA) Contributor
Judith Royer-Recording Secretary (USA) Contributor
Charles Kabera-Treasurer (Rwanda) IIGL Graduate and National Coordinator
2014-2015 Board Members
Yieh Odette Gwain (Cameroon) Level Five Student and National Coordinator
Erick Omari (Kenya) – IIGL Graduate and National Coordinator
Afere Lawrence (Nigeria) – Level Seven Student
Osayi Ujunwa Lynda (Nigeria) – Level Five Student
Kennedy John Offor (Nigeria) – Level Five Student
Harriett Opondo (Uganda) – Level Four Student
Lynne Murguia (USA) – Contributor
Meet Our New Students
We are pleased to welcome 2 new active students this month. They are from Nigeria and Uganda
Annie Assauten (Nigeria)
For me, am a young youth commented to human development and capacity building love to train and mentor others about the need to foster change and experience development in all areas of life, my core mandate is to rise lives that can aid in building younger generation through team vision. I believe in living, loving and showing concern to persons in need, I believe in reaching out the poor and needy in our world today, being able to impact my generation is my drive and am commented to see to it that I fulfill my dreams in such areas. I hold a personal interest in international politics and the need to involve youth on both national and international issues, for me reading is a goal to attend global knowledge and help the world today especially in third world democracy where the rule of the game are not uphelded to, that is why I gave myself to studying political science and this program on the IIGL platform.
Personally I love movies that talks about innovation, love music, photography and I sing sometimes and hope to do at least an album in my life time to contribute my quarter to music, I love to travel around the world, I have been to Togo, Ghana, Benin and South Africa and I would love to tour England, USA, Canada and other parts of the world. I will love to work in the United Nations security platform in setting aright global terrorism policies.
As a blogger and writer, Public speaker I would love to host events bidding over 5000 people in attendance and develop more people through my youth foundation Dream Plus foundation also know as CLUB 300. I really dream to build a global team like the pastors do but this time in human capacity building and development.
Kalema Joseph (Uganda)
My name is Kalema Joseph, born the first from a mother of seven and one died; she was beautiful girl, now we are three boys and three girls. We are only two who have graduated from University me (Bachelor of Information Technology) and my sister (Bachelor in Law) and the rest are still on their Journey and as you know when you the first born at home, you are the bread winner and you take the responsibility since my parents now can't push the rest of the children to better schools. I was born to hard working peasant farmer in Eastern Uganda 30 years a go; I grew and attended school in two different regions in Uganda. Both primary and secondary education I attained it in Mbale District, Mbale Municipality and Namutumba District, which belonged to Iganga District by then before breaking away. I graduated at K.I.U University in November 2011.
My ambition as young person shortly after graduation was to be a great IT and System Administrator, the dream became true. I worked at Fertile IT World Co. Ltd, ICTLABS Ltd, Masterlinks (U) Ltd as IT trainer in different packages and Before graduation I was enrolled at New Horizon as University student coordinator as Marketing and sales person
I am the founder and Executive Director of Village Innovate Development Hub, Social Enterprise, Not-for-profit organization. It was incorporated in September 2013, as Company limited by guarantee. The social enterprise focuses on empowering and nurturing the communities, young people and Women by providing them with ICT training, Leadership, Business startup Mentoring and Entrepreneurship development skills in Eastern Uganda so as to uplift them and change their mindsets towards self development. We connect young people and women with successful Business entrepreneurs who educate and nurture their dreams to ignite them with entrepreneurship spirit. We bring together young people without distinction of race, sex, religion, tribe, level of education or any other form of discrimination.
I believe that leadership potential exists within every individual, and can be developed and harnessed by exploring that hidden talent. While volunteering with the Hebrew Immigration Aid Society (HIAS) 2012 -2013, I helped change the mindset of some Refugees, to think about starting a new life by setting up small businesses to survive, rather than always focusing on resettlement in the USA and Canada. Some started small businesses with very little money, for example, a ladies boutique, barber shop, knitting caps for kids and women, ladies salon, and joining women micro soft loan groups with low interest rates that was turning point to develop the ideas of social enterprise.
I obtained, certificate in Voluntary Counseling and Testing and is Counselor, Certificate in Consultancy Development Skills and Business Entrepreneurship.
My commitment to community work, started in secondary school and University life. I worked as Volunteer with Hebrew Immigrant Aid Society organization in Kampala with Central urban Refugee communities by conducting Counseling, Client Home Visit, School visits for awareness on Gender Based Violence issue and Child Rights, lead the Peer to peer group discussion and community trauma therapy discussion and handling one –on –one Business Mentoring. I work with RAIN-UGANDA as part-time Social Voluntary Counseling and Testing Counselor and ICT Technical person from 2006 up to present that has enabled me to identify and analyze the challenges of Urban Refugees, People Living with HIV/AIDS livelihood in the grassroots communities in Central and Eastern Uganda.
My leadership journey started in early years when I was in primary school when I was selected to be Head prefect of Health at Namatala primary school, Head of Debate club group at Semei Kakungulu High School, and University level as Class Representative from Year 1 to year 3. Upon joining University, I was elected as Youth President to head Abayudaya Youth Associations, Executive committee member at Youth Inter-faith Network Uganda and Abayudaya Jewish Congregation under education department, University Coordinator of Young Achiever Mentoring program and in charge of Face book page, currently I am the Chairman of Marom Jewish Youth Group, and also the Executive Director of Village Innovate Development Hub.
I enjoy reading Entrepreneurship and Leadership magazines, taking nature hikes, watching inspirational movies and greatest leaders in the World Biography. I enjoy reading motivational books; Robert T. Kiyosaki with his Rich Dad Poor Dad, Rich Dad's Cash flow Quadrant, and books has inspired me to thrive for the best in life. Another book that inspired me is After University What Next?
My dreams and goals right now to own Video production and Photography Studio, Business Incubation centre to be used by fresh graduate, Unemployed youth who are not yet experienced Job Market and also practicing Farming at large scale
To view their complete profiles, Click Here.
Visionary Leadership
Student Progress
We had 14 students from 6 countries complete a total of 20 books in May. These students were from Cameroon, Ghana, Kenya, Nigeria, Togo and Uganda.
Mbohli Nadege Ayuni (Cameroon)
* Keys to Success
* Success Through a Positive Mental Attitude
Kuma, Emmanuel Fangyong (Cameroon)
* Goals!
Dennis Korbla Amego Penu (Ghana)
* Raising Children Compassionately
Vivian Muciri (Kenya)
* Goals
Annie Assauten (Nigeria)
* As a Man Thinketh
* Jonathan Livingston Seagull
Aishatu Ibrahim (Nigeria)
* Nonviolent Communication
Afere Alaba Lawrence (Nigeria)
* You Can Farm
Osayi Ujunwa Lynda (Nigeria)
* Leaders: How Top Innovators Can Help Your Business Succeed on a Global Basis
Igwe O. Matthew (Nigeria)
* Giant Steps
* The New Dynamics of Winning
Oyewumi Olaoluwa Samuel (Nigeria)
* Goals
* Leadership for Dummies
* Unlimited Power
Nwakuma Paul Young (Nigeria)
* Nonviolent Communication
Dakou Kofi Agbesi (Togo)
* Nonviolent Communication
Kalema Joseph (Uganda)
* As a Man Thinketh
* Jonathan Livingston Seagull
Martha Ainomugisha Mugisa (Uganda)
* Keys to Success
Graduates
Vivian Muciri (Kenya) completed Level Two
Iziomoh Emmanuel (Nigeria) completed Level Three
Oyewumi Olaoluwa Samuel (Nigeria) completed Level Two
Statistics
New Enrollments
3 in May
14 enrolled in 2014
Book Assessments
20 in May
95 in 2014
Books Shipped
16 in May
66 in 2014
Cost of books
$320.72 in May
$1,1334.52 2014
You Make It Possible
We extend a special thanks to the following individuals and/or organizations who contributed to IIGL last month. Your ongoing support makes this work possible.
Deb Silver (Israel)
Wanda Gail Campbell (USA/AL)
DM Tilley (USA/AL)
Lynne Murguia (USA/AZ)
Lily Ann (USA/GA)
Margie Tice (USA/HI)
Naomi Stauber (USA/ME)
John Hornecker (USA/NC)
Michael Lightweaver (USA/NC)
Janis Thayer (USA/NC)
Janae & Barry Weinhold (USA/NC)
Kathleen Oweegon (USA/NM)
David Banner (USA/WI)
Julie Loosbrock (USA/WI)
Deb Rosen (USA/WI)
Mollie Rosen (USA/WI)
Zach Rosen (USA/WI)
Make A Difference
Dream Team 22
In January 2009 we launched a new idea which blends two previous endeavors: The Master Mind Group and the 22 Experiment. We are calling this Dream Team 22 and our goal is to have 220 people contributing $22 per month. We understand that money is energy and that to sustain and build IIGL we need a lot of people pouring their energy into this endeavor on a regular basis. We also know that not everyone can afford to commit $22 a month – especially our students, who live in countries with economies in which this amount can be equal to a weeks' salary. So we are offering two options for those who wish to become a part of the Dream Team. One can commit to a $22 a month contribution or to spending 22 seconds each day holding the vision of IIGL becoming financially sustainable by the end of 2009.
Will you join the Dream Team and help us create an energetic foundation to support the transformational work of IIGL? You can really make a difference in the world by making a modest contribution of time or money. To make the $22 a month commitment or a one time donation, click the link below. To become a member of the Dream Team 22 by committing 22 second a day to help us hold the vision, contact Deb for details: drosen2@wi.rr.com
Checks on US banks, payable to the International Institute For Global Leadership, can be mailed to PO Box 18909, Asheville, NC. 28814, USA. Contributions may also be made by credit card by clicking the link below. Contributions are tax deductible under the 501 (c) 3 tax code of the United States Internal Revenue Service.
To Contribute By Credit Card, Click Here
Newsletter Archive: Click Here to view archived issues of the Global Leadership News