International Institute For Global Leadership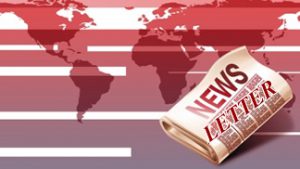 Issue #148* April 2014
www.global-leadership.com
Asheville, NC. USA
Guest Editorial
The Debt Virus
By Joseph Philip (JP) Abue (Nigeria)
entunejp@yahoo.com
In business, it is very good and helpful to understand the flow of money, the consequence of debt as it affect business especially the non-productive capital know as the interest rate. The book has given an insight into the use of fund.
Funding in business leads to growth and expansion. The role of money in modern life after the barter system has made exchange of goods and services easy and at a scale that has taken business beyond boarders. Business between countries with comparative advantage has grown by tons given the use of money thereby making the exchange of man-power, technology, and infrastructural development even to nations with smaller economy.
The world is expanding, thanks to money. The income of families can be ascertained and areas which need to be checked can be and the necessary adjustment made to ensure that the entire economy is positively monitored. The total value of a nations produce can be determined and measured alongside the population.
As a business person I now understand the need for the figures to balance, not just for the sake of accounting. There is a need to expand on all frontiers of human endeavor, but there is also a need to consider areas that are not receiving the due attention as money has replaced morality. There's a lot the government has to put in place to ensure that we the people are not made to be slaves of money, that rather it should be money that is a slave to us. This is in the area of infrastructural development. There is a huge demand for the upgrade of roads, provision of electricity, investment in agriculture which will provide food for the constantly growing population. There is need to check waste and corruption using more purposeful channels of issuing and mopping cash from the economy.
The quote is by Leo Tolstoy, "money is a new form of slavery, and distinguished from the old simply by the fact that it is impersonal, that there is no human relation between master and slave."
My office is on the 5th floor of a seven story building, a corner piece, over-looking the ever busy third mainland bridge and fronting the former force headquarter. From my little space, I can see virtually the entire one kilometer of either my left or right from this point in my office, what I see looks like a scene from the movie The Roots, where Kunta Kinte if I got that correctly and company were being led to their slave ship. People wake as early as 4am and do not return home until about 8pm. This is inspired by the quotation in chapter 7, entitled "debt bondage."
There are times when I look back at some of the things I've done for money I feel a shamed of myself yet I can't get enough of what I don't want and that is not relegated to me alone. In Nigeria you hear stories of people looting billions of public funds by virtue of their office and they are celebrities and worshiped. The level of prostitution at every level has risen astronomically to a point where nothing seems to be wrong any more so long as it will bring money. Relationships are valued by how much each party will get from the deal and so on. It is a democratic slavery. A system of government where how much money I have is the only yardstick of measuring success.
(JP is currently a Level Seven Student)
What Our Students Are Saying
Busani Sibindi (Zimbabwe)
liverbra@gmail.com
How Have I Changed?
Studies in Level One and Two have been a great era of a deeper and more rewarding awareness of myself, my goals, my ambitions, challenges and ultimately my life's purpose. I particularly enjoyed the key lessons taken from Jonathan Livingston Seagull an introductory book I enjoyed and repeated so much. The most striking lessons in Jonathan Livingstone Seagull was the miracle of un-limitedness and the path to mastery. It gave me a particular interest to look further into the possibilities that lay deep within me, a potential awaiting to be unleashed and to be harvested by myself and those around me. The enrichment was further cemented by the book As a Man Thinketh. These two introductory scripts gave me an insight into what we could achieve once we understand ourselves, who we are and the inner resources we possess.
Other books in the two levels also made me understand a lot about the art of success and the way to go about achieving my goals and ambitions and ultimately what I can do to make the world a better place. Particularly striking where the lessons provided in PsychoCybernetics. I was able to understand and use the concept of servo mechanism which has made it easy for me to understand that the conscious, sub conscious and super conscious work to our benefit, if we tap deeper into their resource base. I have also been able to realize that the process is a sequence, beginning with understanding our present world consciously, embedding it into our sub conscious and triggering our super conscious to provide answers and solutions not available in the conscious and sub conscious. I have even in the process tried meditation exercises to learn to be at peace and in touch with my inner self. I have also realized that on days when I am at peace with my core self a lot of things seem to fall into place and yet on days I am not in sync with my inner self a lot of things do not seem to be working.
I have also been able to learn the art of non violence, how to relate to people and problems without necessarily triggering any possibilities of violent forms of resistance which would in turn fuel uncalled for conflicts. It has made it easy for me to understand the important aspect of dealing with problems in a peaceful and amicable manner and at the same time the art to use force when it is the only resort left. I have also learnt been able to relate better with the people I work with in all different kinds of projects, programs and activities.
I have learned that the key and secret to success is heavily premised on one's ability to master oneself and our inner processes. I have learned that if you do no go within you go without, this has helped me to gain freedom from external coercion, including cultural expectations, asserting in the process political and economic freedom, and the freedom from general worldly attachments and desires.
What Our Students Are Reading
Full Steam Ahead! By: Ken Blanchard and Jesse Stoner ($16)
Vision does not have to be magical or intangible, bestowed only by great leaders. Everyone is capable of creating a vision and bringing it to reality. Full Steam Ahead shows how. This practical and inspiring guide uses an entertaining story about two people who are each struggling with the need for vision. Readers journey with them as they discover the three elements of a compelling vision and the guidelines to create a shared vision that unleashes energy and potential. An appealing, easy-to-read book, Full Steam Ahead clarifies the differences between an enduring vision and a time-bound goal; shows how to create a sustaining vision that will provide focus, energy, and direction over time; and presents a foolproof plan for engaging people in organizations to become involved in shaping a vision that resonates with their own hopes and dreams.
Students In Action
Congratulations Felix!
IIGL Vice President and Graduate, Felix Iziomoh; flelixi@gmail.com (Nigeria) has been awarded a seven month scholarship to undergo training in social entrepreneurship by International Institute for Social Entrepreneurs in partnership with Braille without Borders in India starting in May 2014. He was selected among many applicants from all over the world on the basis of his current project, which is to expand the International Centre for Leadership Development Nigeria. Felix shared, "this project idea started with what IIGL has meant to me and I would like to make a difference with other youth in my country.
I feel honored, and am very excited, to have this opportunity."
Valuable Resources for Personal & Planetary Transformation
Check out Obama's Young African Leaders Initiative
http://www.state.gov/p/af/rt/pyali/"> http://www.state.gov/p/af/rt/pyali/
The Obama Administration'sYoung African Leaders Initiative (YALI) is a long-term effort to invest in the next generation of African leaders and strengthen partnerships between the United States and Africa. This wide-ranging effort has been led by the White House and the U.S. Department of State in partnership with the U.S. Agency for International Development (USAID) and the Peace Corps. The next phase of YALI will develop a prestigious network of leaders across critical sectors, cement stronger ties to the United States, and offer follow-on leadership opportunities in Africa, with the goal of strengthening democratic institutions and spurring economic growth. The Department of State has supported the Initiative through a series of high-profile forums with youth leaders including the President's Young African Leaders Forum (August 2010), First Lady's Young African Women Leaders Forum (June 2011), and Young African Leaders Innovation Summit and Mentoring Partnership (2012) in addition to more than 2,000 subsequent youth programs in sub-Saharan Africa. Be sure to go to the web site and see if this is something you want to apply for. If it is feel free to list IIGL as one of your education experiences on your resume!
News
Logo Contest Results
Thank you to everyone for voting and/or sharing their views on the recent IIGL logo contest. A special thank you to the two students for entering the contest. Both of them are considered winners and will be selecting a book from the IIGL reading list as a prize. The Officers have sent out a notice to the Yahoo Message board asking for IIGL symbols in addition to the submitted logo's. What symbols or pictures describe IIGL? You can submit these symbols/pictures to Judith Royer, judejoy@aol.com. These symbols/pictures will then be taken into consideration to create a collective IIGL logo!
Annual Meeting Reservations and Agenda
The IIGL Annual meeting will be held at Mountain Light Sanctuary on May 13-14, 2014 in Asheville, NC. Please email Michael Lightweaver at lightweave@aol.com to reserve your sleeping accommodations and how long you are planning to stay. IIGL has reserved the Sanctuary main lodge from May 12-15. Also, the Officers will be sending out the meeting agenda and proposed 2014-2015 Voting Board listing by April 30. Thank you for your nominations!
The World According to Michael!
In March, Michael Lightweaver (IIGL Founder) announced his new book: The World According To Michael
http://www.amazon.com/s/ref=nb_sb_noss?url=search-alias=aps&field-keywords=michael+lightweaver"> http://www.amazon.com/s/ref=nb_sb_noss?url=search-alias%3Daps&field-keywords=michael+lightweaver
Michael has offered it as a free ebook to all IIGL students and contributors. Please contact him directly for details at Lightweave@aol.com.
Meet Our New Students
We are pleased to welcome 2 new active students this month. They are from Nigeria.
Lawal Christopher (Nigeria)
I am student of political science and international studies. My dreams and goals are to be a world changer through my actions and inactions, to make the world a better place than I met it. I love reading inspirational and motivational materials and overtime, it has succeeded in helping me build a positive perspective about life, people and the world in general. Amongst my favorites books includes success is a journey by Brain Tracy, discovering your potentials by Bob gas, and also 48 laws of power by Robert Greene. I love life and will live it to the fullest. I also love watching movies that are educative, informative and entertaining, because this helps to increase ma imaginative capacity and intelligent quotient. Movies such as 24 Hours by Keifer Sutherland, Nikita, Revenge, 4400, Vanished, to mention but a few. I would also love to visit the Bahamas, take a trip to Amsterdam, also to see one of the seven wonders of the world in Egypt. Finally I derive an inexplicable pleasure in studying people. Humans are amazing creatures of God. The more I study people, I realized that humans don't just behave hap-hazardly or erratically. Everyone behaves or reacts to certain circumstances or issues around him or her. The World can become a better place if only we as individuals do our part.
When I was very little I used to dream of becoming an aeronautic engineer and a pilot. Back then I used to go the airport with my dad because he travels occasionally then. So I love the sights of planes taking off and being airborne and I also love the sight of planes landing. Reminising those incidents always gives be pleasure. So I started go advance in ma education I realized that I couldn't a pilot neither an aeronautic engineer because I never like science related courses. I felt more relaxed and comfortable with Social science related courses and arts related courses. It was then I realized that in this life there are so many dreams that might not come to fruition but that doesn't mean that one can make something out of life. I see it more or less like that's life way of informing you that that is not your course and that there is a need for a paradigm shift on your aspirations and goals. I come from a family of four,2boys and 2 girls, the ladies are the eldest with I and my kid brother following in that respect. I could remember vividly last summer when myself and my siblings travelled to Dubai for vacation. It was an amazing experience. Dubai is a wonderful place to be with all its mind blowing buildings and impressive sky scrapper and the serene surroundings. I never wanted to leave Dubai but as the saying goes "there is no place like home." Looking forward to visiting that place again and also taking a tour across the continents. It always interesting to visit places and get to mingle with people from other cultures. Also looking back my adolescent period I would never forget my alma mater in a hurry. Command Secondary School, Ibadan. That was where the man in me was groomed and made. It was a para-military school where we were trained and drilled like military personnel going for a peace-keeping function or mission. Aside that it was an avenue and a platform t meet with people from other part of the country and also to be able to live with people and be accommodating. It was also one of my memorable experiences which I won't want to forget in a hurry. My high school was part of the institutions that shaped my life.
Ozulu Chisom Edna (Nigeria)
I am a Nigerian from Achi in Oji River Local Government Area of Enugu State. I am a graduate of Nursing Sciences from the University Of Nigeria, Enugu Campus. I am the second child and the first girl out of five children. I am a beautiful lady with a chocolate complexion, about 5ft 6 inches tall, a bit shy, reserved and very emotional in that I can be driven to tears or laughter without much ado. I am married to Ozulu Emeka. I studied Nursing because I have the passion to improve the health of humans. I love reading and writing, though I need to work on my writing skills. I love teaching too whenever I have the opportunity. I also love sports and have participated in football, judo, discus and Javelin competitions.
My dream in life is to establish my own hospital which will be far outstanding and will meet the health needs of the masses at an affordable price, and therefore, I plan to further my studies in the health field. I also enjoy public speaking and also plan to equip myself so as to impact my world through communication. I have traveled to some states in my country though I have not left the shores of my country. I enjoy reading motivational books. I also enjoy reading stories. My favorite books are The Confident Woman and Battle Field of the Mind by Joyce Meyer. Akeela and the Spelling Bee is one movie I can watch again and again. I have not really participated in any special studies or project, but would really like to do so. I was involved in some leadership positions in my undergraduate Campus fellowship; I was once a Librarian and Literary Leader in the fellowship.
Finally, I love to impact people by helping people bring out the potentials in them through teaching them, especially when it has to do with something I know so much about. I find pleasure in counseling people and so I might take a course in Guidance and Counseling to become a professional counselor.
One thing I lack is entrepreneurial skills and I really do hope to get them. Sometimes, the best of things I have done came along because someone had pushed me to do so. I most times have a steaming passion to start something but my passion wanes after a while and then I would the leave the task unfinished. However, whenever I finish a task, it is always fabulous. I don't fancy failure but they don't get me despondent because each time I fail I love proving that I am not a failure by trying again and again, therefore, I am not scared of failure. I can be very critical probably because I grew up in an environment where people and their actions are highly criticized, and because such critics get no far I am trying hard, so hard to be objective if I must criticize though it hasn't been easy. I love God more than any other being or thing on earth and really enjoy serving Him and following His directions. I love my husband, who always stands by me and would like to see my dreams come true.
Visionary Leadership
Student Progress
We had 11 students from 5 countries complete a total of 16 books in March. These students were from Cameroon, Ethiopia, Kenya, Nigeria and Uganda
Mbohli Nadege Ayuni (Cameroon)
* Psycho-Cybernetics
Yieh Odette Gwain (Cameroon)
* How to Raise an Indigo Child
Nurelegn Zelalem Mihrete (Ethiiopia)
* Giant Steps
Vivian Muciri (Kenya)
* Nonviolent Communication
Joseph Philip Abue (Nigeria)
* Development as Freedom
Ayoade Anthony (Nigeria)
* The Hidden Messages in Water
Christopher Lawal (Nigeria)
* As A Man Thinketh
* Jonathan Livingston Seagull
Ozulu Chisom Edna (Nigeria)
* As A Man Thinketh
* Jonathan Livingston Seagull
Emmanuel Iziomoh (Nigeria)
* Nonviolent Communication
* The Seven Habits of Highly Successful People
Igwe O. Matthew (Nigeria)
* Success Through a Positive Mental Attitude
* How to Win Friends and Influence People
Harriet Opondo (Uganda)
* Full Steam Ahead
* Raising Children Compassionately
Statistics
New Enrollments
2 in March
9 enrolled in 2014
Book Assessments
16 in March
55 in 2014
Books Shipped
29 in March
43 in 2014
Cost of books
$561.67 in March
$871.15 in 2014
You Make It Possible
We extend a special thanks to the following individuals and/or organizations who contributed to IIGL last month. Your ongoing support makes this work possible.
Deb Silver (Israel)
Edmee DiPauli (UK)
Wanda Gail Campbell (USA/AL)
DM Tilley (USA/AL)
Charles Betterton (USA/AZ)
Lynne Murguia (USA/AZ)
Corine Wilson (USA.FL)
Lily Ann (USA/GA)
Margie Tice (USA/HI)
John Hornecker (USA/NC)
Michael Lightweaver (USA/NC)
Janis Thayer (USA/NC)
Janae & Barry Weinhold (USA/NC)
Judith Royer (USA/SC)
David Banner (USA/WI)
Deb Rosen (USA/WI)
Make A Difference
Dream Team 22
In January 2009 we launched a new idea which blends two previous endeavors: The Master Mind Group and the 22 Experiment. We are calling this Dream Team 22 and our goal is to have 220 people contributing $22 per month. We understand that money is energy and that to sustain and build IIGL we need a lot of people pouring their energy into this endeavor on a regular basis. We also know that not everyone can afford to commit $22 a month – especially our students, who live in countries with economies in which this amount can be equal to a weeks' salary. So we are offering two options for those who wish to become a part of the Dream Team. One can commit to a $22 a month contribution or to spending 22 seconds each day holding the vision of IIGL becoming financially sustainable by the end of 2009.
Will you join the Dream Team and help us create an energetic foundation to support the transformational work of IIGL? You can really make a difference in the world by making a modest contribution of time or money. To make the $22 a month commitment or a one time donation, click the link below. To become a member of the Dream Team 22 by committing 22 second a day to help us hold the vision, contact Deb for details: drosen2@wi.rr.com
Checks on US banks, payable to the International Institute For Global Leadership, can be mailed to PO Box 18909, Asheville, NC. 28814, USA. Contributions may also be made by credit card by clicking the link below. Contributions are tax deductible under the 501 (c) 3 tax code of the United States Internal Revenue Service.
To Contribute By Credit Card, Click Here
Newsletter Archive: Click Here to view archived issues of the Global Leadership News