International Institute For Global Leadership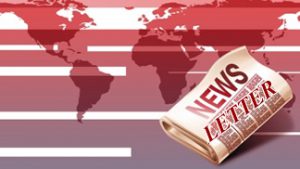 Issue #145* January 2014
www.global-leadership.com
Asheville, NC. USA
Guest Editorial
2nd Place Winner in 2013 Candlelight Award
By Osayi Ujunwa Lynda (Nigeria)
Uju_babe@yahoo.com
The Community Needs Addressed are:
1. Prevalence of Sexually Transmitted Infections Among Women in Rural Communities: The incidence of sexually transmitted infections such as HIV/AIDS, gonorrhea, syphilis, herpes among women particularly of teenage girls is high in many rural communities in Enugu State with many having little or no knowledge about their prevention. This organization seeks to educate young women about their sexual and reproductive health and rights.
2. Teenage Pregnancy: The issue of teenage pregnancy is prevalent in many rural communities in Enugu state. This is mainly as a result of poverty and lack of education, which further impoverishes the teenage girls involved who may be faced with the responsibility of single motherhood or a forced early marriage. Aside impoverishment, teenage pregnancy could result in unfulfilled dreams, depression, frustration or even eventual death because of lack of proper development of the pelvis and poor medical facilities in rural areas.
3. Early Marriage: In rural communities in Enugu sate like Inyi, Amalla Egazi, and many communities in Igbo-Eze North Local Government Area, giving out teenage girls of between 12 and 17 years for marriage is almost a norm. Very few frowns at it as it is considered a blessing to such families. This is however, not without the attendant consequences of such marriages such as contraction of STIs, the problem of vesicle vagina fistula (VVF), giving birth to abnormal children and death in extreme cases of poor medical attention during pregnancy and childbirth. Early marriage has rubbed many women of their opportunities to receive formal education as well as acquiring meaningful skills that will enable them live more fulfilled lives.
The Goals of the project are:
To enlighten teenage girls living in rural communities in Enugu State, Nigeria to lead healthy sexual lifestyles through reproductive health and sex education.
To empower them through skills acquisition in order to engage them meaningfully and reduce promiscuity. To build a close community of teenage girls women who work together to improve their lives. To educate teenage girls on the dangers of early marriage, teenage pregnancy and untreated STIs. To organize public lectures and campaign to enlighten parents and guardians on the dangers of early marriage, teenage pregnancy and untreated STIs and on the need for girl child education and proper care.
(Lynda is currently a Level Four IIGL Student).
What Our Students Are Saying
Dennis Korbla Amego Penu (Ghana)
dennispenu@yahoo.co.uk
How Have I Changed?
The journey through the first two levels of the IIGL program has brought me in contact with various thinking angles and perspectives. The lessons I have learned in this program, I will summarize on a book by book basis. What I will do highlight the very lessons that have influenced my life since my participation, and that currently shape my thoughts. Therefore these are the lessons learned and the impacts I have had from reading and reflecting from the following books:
Seven Habits of Highly Effective People
Seek first to understand; then to be understood: before reading this book, I was of the view that there was the ideal way of solving or dealing with issues. I am prone to use established facts and standards for determining who should be understood. My stance has been that, once there is an established norm and protocol by which an activity should be carried out, I expect that whoever is carrying it our must go by that and nothing else. 2 months ago I begun postgraduate studies in Peace and Development and it has become very important for me to start to accommodate issues from all angles. It has really made me a better student and friend in class.
Generally, the book has molded me into a more sensitive public speaker. I am able to understand the need of persons in my audience in order to be able to address the specific needs of the audience. It has also helped for me to be able to change my style and message of delivery, especially when I am able to better assess my students. My international engagements are also widening because I am getting involved with more social and online activities.
New Dynamics of Winning
Network with winners in the field you are pursuing: My ambition to impact health and development is social and to live in isolation is not an option. I need opportunities, I need challenges; and these networks of like-minded people hold the key to this success. Because of my networks established in 2010 in Japan, I had another opportunity to partake in a great and spirited event this year (2013) in the same country
Unlimited Power
Money is not the only way to self-motivation: I have been in voluntary service over the past 8 years and they have been more socially and emotionally rewarding than I would have had if I got paid. One of my personal slogans today is that; it is more rewarding making a name than making money.
Adopting good eating habits:One of the striking statements in this book is: "the surest way to increase the lifespan of an animal was to cut down its food intake." I have now cut down on my food intake, and it has benefited me a lot.
What Our Students Are Reading
Leadership Pill, The: The Missing Ingredient in Motivating People Today By: Ken Blanchard and Marc Muchnick ($16.35)
How can you become a more successful manager, a stronger team leader, and a motivator who gets the best results from a group? Ken Blanchard and Marc Muchnick's The Leadership Pill provides the answer. In the bestselling tradition of Whale Done! and The One Minute Manager, their entertaining and inspiring new book is a parable about the competition between two leaders with totally different management styles—a story that reveals the ingredients of truly effective leadership.
Consider this tantalizing possibility: What if there were a pill that could actually stimulate the natural powers of the mind and body to provide leadership? In the story, an amazing new pill heightens one leader's powers, but contains the wrong ingredients, stimulating him in an obsessive and shortsighted direction with disastrous results. In contrast, the Effective Leader, working without a pill, proclaims that "only through sustainability can our teams remain motivated and successful." An inspiring and supportive leader, he supplies the right ingredients, earning his team's respect and trust with a blend of integrity, partnership, and affirmation. The hard-won result is a highly motivated team producing consistent top performance and genuine success. Ultimately it is recognized that "leadership for a lifetime" is much easier to digest than a pill for leaders looking for a quick fix.
Students In Action
Springboard Celebrates First Graduation
www.springboardnig.com
On December 7, 2013, the first group of 17 students graduated from the Springboard Entrepreneurship training and they will each be JUMPING back into the society to start their own small businesses. Each of them, also, will employ another unemployed youth to work with them. You can imagine the great impact this will have. They will launch 13 Springboard-inspired businesses in communities in Akure, Ondo State, Nigeria
Congratulations to Lawrence Afere (Level Seven IIGL Student) and the Springboard team for this wonderful accomplishment!
Valuable Resources for Personal & Planetary Transformation
Iversity
Iversity.org
The institution of the university has changed relatively little since the days of Gutenberg. Students' use of technology, however, has. The Internet has become an integral part of our daily lives. Today, we share ideas online.
Let's take the campus experience online!
The transformative potential of the Internet has yet to be utilized bythe very institutionthat spawned it. As we move further into the digital age, it is becoming clear that the walled-in software solutions universities use today are glaringly outdated.
We want to move beyond the existing teaching formats to enable wholly new forms of online teaching and learning. In order to develop open courses we call upon individual instructors, universities and knowledge-based companies to join us in this effort to democratize education.
News
Officers Announce 2014 Annual IIGL Meeting
The IIGL Annual meting will be held on May 13-14, 2014 at Mountain Light Sanctuary in Asheville, NC. All annual contributors and students are invited to attend. The Officers are doing research on the best way we can connect via Skype and/or conference call especially for those who cannot attend. More information will be shared in 2014 about logistics and the agenda.
Holiday Book Drive Brings Successful Results
IIGL launched a Holiday Fundraising Book Drive on Facebook in December. Over 1,100 people were exposed to IIGL's purpose and web site. We did receive some new donations and inquiries thanks to the event. It's never too late to honor a friend or family member by dedicating a donation to someone you care for! It costs approximately $22 to order and send one book anywhere in the world. Go to www.global-leadership.com Home Page; Click on Donate Now to make your donation or send an endorsed check to IIGL:
IIGL
11537 N. Lake Shore Drive
Mequon, WI 53092
Meet Our New Students
We are pleased to welcome 5 new active students this month. They are from Cameroon, Nigeria, Rwanda and Uganda.
Mbohli Nadege (Cameroon)
I am Mbohli Nadege, about 1.61m, female and the third in a family of five. I live in Cameroon with my family and I am about to complete my Bachelor of Science degree program in Biochemistry. I am adventurous, very inquisitive, outgoing but I come off as shy sometimes, observant and I do not have much difficulty adapting into new situations. I really like meeting, listening and talking to people, especially about controversial topics like science and religion. I also like participating in educational debates among friends or otherwise I think it is a healthy way to exchange ideas too.
I try as much as possible to engage myself in many different fields and not just, what I am studying. I took interest in Law and Journalism but I only have surface knowledge. My most invigorating pass time however should be reading. I love reading books written by, for or about people I consider as personal icons like, Nelson Mandela and Abraham Lincoln. I also read novels, my best author for a while being Sydney Sheldon and one of my favorite books by this author is 'Doomsday Conspiracy'. I love watching movies and I enjoy Horror, thrillers and cartoons. I enjoy sports especially swimming and gymnastics although I cannot say I am very good at them. I love listening to and writing poetry and I am currently involved with a large group of writers, and we help each other grow in the art. I feel it is such a beautiful way of making words come alive as mental images. I find cooking to be a very relaxing activity too and it is fun for me. I have not been able to travel a lot but I feel that it is something I would very much enjoy. I like attending leadership seminars and taking part in leadership-oriented activities; I have attended three so far. I was a member of the school committee in high school and that meant being a part of the governing body. W e had to make decisions that affected everyone in school and it has been one of my most challenging leadership experiences. I find leadership to be an area that is not fully expressed by the many people who have a great capacity for it.
I have always been fascinated with outer space and the idea of being an astronaut and for a long time it has been one of my goals. Inspiring people in any way that I can, just like the wonderful people who have inspired me is also one of my goals. As a personal goals, I dream of becoming a career oriented woman and essentially somebody I can be proud of. I hope to one day be able to create a positive impact in my country in any way that I can. I also dream of one day going to space as an astronaut to experience the wonder of outer space, everything that I have only read about or seen on a screen and I hope to write my own book. I believe this program can help me develop the skills I need to approach life in a way that will help me attain my goals. I difficult times I tell myself the words of my icon Nelson Mandela that say, it is not where you start but how high you aim that leads to success.
Igwe O Matthew (Nigeria)
My name is Igwe O Matthew I'm from Igbo-Eze North Local Government Area in Enugu state Nigeria. Presently, I 'm in Lagos Nigeria. I'm from a Polygamous family. My father married three wives and had 19 Children. My mom is the first wife of my father she had seven children for my father of which I happened to be a twin. The most tragic thing that happened to me as a child was that my father died in1992 when I 'm very tender. I did not even know him let alone my mom's last born.
He died as a poor man living the family with the hope of uncertainty and a state of dilemma. The problems that were created by my father by marring three wives and 19 children without money or any other inheritance made me to have a paradigm shift in terms of the way I see and feel things around me. These dimensional shifts lead me to go for a quest for knowledge because of the pains I'm passing through as a child.
My educational background is very rough that I never wish any of my family members to go through the root because they may give up before reaching there goals if they are not well prepared for it. I drop out in primary school, secondary school, and collages of Education many times. Glory be to God that I was not destroyed by the pains that I overcome and confront during those days.
I've always surrounded my self with positive minded people and do a lot of research and reading that was the secret that have kept me this far here on earth. I'm almost 24 years old and I'm grateful to God that I'm making impact to my world.
Presently, I'm a student of university of Lagos Nigeria I'm studying Economics and I'm also a motivational speaker with distinct ideas, and a writer who like motivating the old and the young to know their status in life.
I'm a member of Global Readers and leaders Club (GLRC). An NGO aimed at promoting reading culture and good leadership skills among young people and adults. I'm a youth activist who has participated in several youth based projects across Nigeria . Like Global readers and leaders club, House of Quest, Mind movies, success power media, etc.
I'm a man that believed in the notion that man is indeed the architect of his own destiny and it is left for him to design his own destiny the way he want. I have the burning desire to change my world in a great way. I've the vision to impact my world through my voice print and foot print.
Through the power of my imaginative and creative faculty, I have been able to create and carve out a niche for the world to be impacted through my book and other articles. I have a vision to cause a positive revolution to my world through the help of the books and other relevant materials that I will come across in my Life time. I'm a man that is proactive in the way I see, feel and reason things that is around me through my Inductive and deductive methods of reasoning.
I love to nurture my mind and brain with great thoughts that can wake up the creative genius in me. The people around me always discover, visualize, feel and experience the creative power in me.
I'm a man that had said in my public speeches that life failures will never over take me if my determination to succeed is strong enough.
My recent book is titled "The Pursuit of Greatness." In this book, you will:
Recognize the greatness in you.
Create your own dream.
Utilize your creativity.
Confront and overcome your challenges.
And serve your world in a great way.
In this book, I also discuss and share the secret of great people. Every day, we talk about great people. We admire but fail to realize that we too can be great. For several years, I have studied great men and women from across the globe. These are the secret which I bring to light to the world in this book. Whether you are an athlete, entertainer, business owner or a corporate executive, there are simple steps on how to become great in your field of endeavor and I reveal them all.
Godwin Abii-Ndoh (Nigeria)
I was born in Kaduna, Nigeria, in 1993. My family moved to Lagos when I was eight years old. I began and completed my primary school education in Bamaka International Nursery and Primary School, Lagos, Nigeria in 2003. I then attended the Air Force Comprehensive School in Ibadan, Nigeria, where I completed my secondary school education in 2009. From there, I gained admission into the University of Ibadan, Nigeria to study Economics in 2010. I am currently in my third year.
I am greatly interested by the dynamics of microeconomics and global financial institutions. Hence, I spend quality time reading on microeconomic behavior and financial markets. Over time, I have also developed a strong interest in literature; I am especially interested in prose and poetry. I have read many novels, poems and collection of short stories (especially African). My favorite books include Chinua Achebe's A Man of the People, Maik Nwosu's Alpha Song, Malorie Blackman's Noughts and Crosses, Toni Kan's Nights of the Creaking Bed, Frederick Douglas' The Narrative of the Life of Frederick Douglas, Frank McCourt's Angela's Ashes, and Chukwuemeka Ike's Toads for Supper. I have also written a few unpublished poems, some of which include: Regret That Comes with Youth, Scars That Make Us More Beautiful, Sin Is Infectious, and Staying Alone Today.
My goal is to become relevant and successful in the field of finance and economics. I aim to use welfare economics as a tool for solving the economic and financial problems of poverty, inequality and exploitation around me. I also dream of becoming a writer and an avid contributor to global literature. I dream of gaining global recognition and winning international awards in both economics and literature.
I have embarked on a number of leadership projects. I was appointed the Health Prefect and Class governor in my secondary school. I currently hold a tutorship position in The Faculty of the Social Sciences in the University of Ibadan. I was chosen to represent my university in the Etisalat Annual Inter University Debate Competition. I have also participated in a number of leadership training workshops and seminars.
My hobbies include watching and reading about football (soccer), watching movies, playing video games and listening to all kinds of music. I am devout fan of the Barcelona Football Club. My favorite football players include Lionel Messi, Andres Iniesta, Xavi Hernandez, Carles Puyol, Cesc Fabregas and Neymar Junior. My favorite movies include Titanic, The Imposter, Blue Valentine, The Place beyond the Pines, Bernie, Argo, Silver Linings Playbook, Django Unchained, Machine Gun Preacher, Ted, Avatar, City of God, Fight Club, Chronicle, Life of Pie, Lincoln, Project X, My Name is Khan, and The Help. My favorite video games are Pro Evolution Soccer, Call of Duty, and Need for Speed.
I lost my father when I was seven years old, so I live with my single mother and only sister. Like me, both my mother and sister were born in Nigeria. My mother has a PhD in literature in English, while my sister has a degree in Communications and Language Art.
Nancy Sibo (Rwanda)
I am passionate about Youth leadership and social entrepreneurship in finding lasting solutions to problems in communities especially those affecting young girls and women in my country, Rwanda. It is in this regard that I founded the Girls Effect Initiative Ltd that aims at empowering young girls in Rwanda through socio-entrepreneurship, and applying and promoting the Girl Effect approach for the sustainable development of Rwanda.
I have been a precious, focused young Girl. Who always sees possibilities regardless of all the odds. My interest in leadership and entrepreneurship sparked up a passion within and leads to Be a core head leader of Hands Up for Her Campaign in Nigeria; in Rwanda nominated as Country Focal Point (CFP).
I am passionate about social media, gender and building capacity of communities in my country for climate change awareness and adaptation. I have also the passion for traveling and meeting with other like-minded youths from around the world to share best practices and develop common global strategies for our local problems. With my other colleagues in Rwanda, I co-founded in 2011 the Rwanda #YACA – Youth Alliance for Climate Actions which the biggest network of youth in Rwanda working to create awareness and address the negative effects of Climate change – (Keep Green, Sharing best practice on environment).
I believe in the ability of unity and force working for prosperity and inclusive societies, thriving markets and economies and a green earth. We cannot achieve any of these goals without the participation of our hands. We all need to be stakeholders in a sustainable development of this world. This will help us to implement new goals and attain the previous counterparts as we fore our heads to a better future and give also my nerves and contribution to the building of a better health ,wealthy, green, peaceful world through good leadership strategies.
I am passionate in reading books, debating and addressing global issues related to youth to stakeholders. I'm thirsty to be a delegate for national and international transformation for the benefit of my country and the world while being resourceful, innovative and flexible.
However, there is something that is more important and that not many people have ever thought of. For any growing nation, it is important that its people have means and the courage to acquire, not only science skills but also reading and writing skills. It is important that we be able to write our history, news and most importantly to read and critically analyze what we read. This has to start by the youngest generation (the effort of reading).
Empowering girls and young adults in the Leadership Program; – Promoting Gender Equality for sustainability; – Promoting and applying the Girl Effect approach; – Developing business opportunities and skills for youth in Rwanda, especially young girls; – Promoting best practices for climate change awareness creation and adaptation.
Here's one of my favorite quotes: "Character cannot be developed in ease and quite only through experience of trial and suffering can the soul be strengthened, vision, cleared, ambition inspired and success achieved." By: Helen Keller.
Candia Emmanuel (Uganda)
I am an Advocate of the High Court and its subordinate courts in Uganda. I have practiced law for seven years now with the past three years being in Candia Advocates and Legal Consultants as Managing Partner. My years of practice have been embroiled in litigation, arbitration, mediation and offering of legal advice to varied clientele.
Being a firm believer in access to justice for all irrespective of their socio-economic status, I have participated in pro-bono services sometimes at a volunteer level. As a Board member of Uganda Christian Lawyer's Fraternity –a non-governmental organization focused on offering pro-bono legal services to widows, orphans, and children and offering public defense services in the criminal justice system in Uganda, I have had opportunities to speak to staff and law students relaying the values of the organization and the principles of justice. I have also involved in offering legal sensitization on various legal issues among the population.
As a father, husband, and a leader at various levels ranging from small groups, para-church and church organizations to other self-help or community based associations and professional bodies, leadership opportunities have exposed me to key skills and roles that have thus broadened my quest for more knowledge in leadership. Having participated in a Pepal International Leadership Challenge course that was key in among others revealing my leadership style, I am now keener in reaching out for more opportunities that can make me more versatile, develop my skills, widen my scope, stretch my imaginations, challenge my beliefs and make me better equipped while working at my weak links.
With good communication skills, research and interpersonal skills, public speaking skills among others and having high personal and moral integrity I am able to relate well to create trust, confidence, and clearly articulate goals and visions and build team spirit around such set objects to achieve results.
I love to sing, listen to gospel music, read inspirational books, travel, make and keep friends, play some board games. Interesting I do not play chess though many people assume that I am an excellent chess player. I also play guitar and keyboard, percussion drums and shakers (not at professional level).
Recently, I began to harbor interests in writing books, a thing I hope to practice, develop and perfect with time and look forward to earning some money through. I aspire to become a strategic thinker and leader at national, regional and international levels affecting policy, governance, justice, economics and the social platforms. Most of all I pray and want to be the greatest example of a husband and father that my generation ever had.
I am a person with disability in the lower limbs, using a wheel chair for mobility, and have had to deal with practical challenges of attitudinal barriers, accessibility to various facilities including churches, community centers, markets, recreation centers and court premises. Despite these daily challenges, more than ever, I have been invigorated in my drive, as a more silent advocate for attitude change and creation of accessible infrastructure in public places at various forums I am privileged to be party to. I have participated in writing articles, speaking at workshops or seminars focused on addressing disability issues in Uganda. I believe that more targeted sensitization through mass media can create that necessary tilt in mindsets of the population.
To view their complete profiles, Click Here.
Visionary Leadership
Student Progress
We had 10 students from 5 countries complete a total of 15 books in December. These students were from Cameroon, Nigeria, Rwanda, Togo and Uganda.
Mbohli Nadege Ayuni (Cameroon)
* As A Man Thinketh
* Jonathan Livingston Seagull
Kuma, Emmanuel Fangyong (Cameroon)
* The Seven Habits of Highly Successful People
Yieh Odette Gwain (Cameroon)
* The Leadership Pill
Anthony Ayoade (Nigeria)
* Educating for Human Greatness
Oloko Ben Chukwuemeka (Nigeria)
* How to Win Friends and Influence People
Matthew Igwe (Nigeria)
* As A Man Thinketh
* Jonathan Livingston Seagull
Godwin Abii–Ndoh (Nigeria)
* As A Man Thinketh
* Jonathan Livingston Seagull
Nancy Sibo (Rwanda)
* As A Man Thinketh
* Jonathan Livingston Seagull
DAKOU Kofi Agbési (Togo)
* The Law of Attraction
Candia Emmanuel (Uganda)
* As A Man Thinketh
* Jonathan Livingston Seagull
Statistics
New Enrollments
5 enrolled in December
66 enrolled in 2013
Book Assessments
15 in December
262 in 2013
Books Shipped
40 in December
195 in 2013
Cost of Books
$808.46 in December
$3,790.73 in 2013
You Make It Possible
We extend a special thanks to the following individuals and/or organizations who contributed to IIGL last month. Your ongoing support makes this work possible.
Deb Silver (Israel)
Pierre Wittmann (Thailand)
Edmee DiPauli (UK)
Wanda Gail Campbell (USA/AL)
DM Tilley (USA/AL)
Charles Betterton (USA/AZ)
Lynne Murguia (USA/AZ)
Etta Kantor (USA/CT)
Leo & Harriet Rosen (USA/CT)
Corine Wilson (USA.FL)
Lily Ann (USA/GA)
John Hornecker (USA/NC)
Michael Lightweaver (USA/NC)
Janis Thayer (USA/NC)
Margie Tice (USA/NC)
Raymond Terhorst (USA/NM)
Judith Royer (USA/SC)
Janae & Barry Weinhold (USA/NC)
Heidi Fallone (USA/WI)
Jill Plavnick (USA/WI)
Deb Rosen (USA/WI)
Julie Walker (USA/WI)
Make A Difference
Dream Team 22
In January 2009 we launched a new idea which blends two previous endeavors: The Master Mind Group and the 22 Experiment. We are calling this Dream Team 22 and our goal is to have 220 people contributing $22 per month. We understand that money is energy and that to sustain and build IIGL we need a lot of people pouring their energy into this endeavor on a regular basis. We also know that not everyone can afford to commit $22 a month – especially our students, who live in countries with economies in which this amount can be equal to a weeks' salary. So we are offering two options for those who wish to become a part of the Dream Team. One can commit to a $22 a month contribution or to spending 22 seconds each day holding the vision of IIGL becoming financially sustainable by the end of 2009.
Will you join the Dream Team and help us create an energetic foundation to support the transformational work of IIGL? You can really make a difference in the world by making a modest contribution of time or money. To make the $22 a month commitment or a one time donation, click the link below. To become a member of the Dream Team 22 by committing 22 second a day to help us hold the vision, contact Deb for details: drosen2@wi.rr.com
Checks on US banks, payable to the International Institute For Global Leadership, can be mailed to PO Box 18909, Asheville, NC. 28814, USA. Contributions may also be made by credit card by clicking the link below. Contributions are tax deductible under the 501 (c) 3 tax code of the United States Internal Revenue Service.
To Contribute By Credit Card, Click Here
Newsletter Archive: Click Here to view archived issues of the Global Leadership News