International Institute For Global Leadership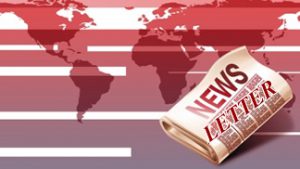 Issue #141* September 2013
www.global-leadership.com
Asheville, NC. USA
Guest Editorial
Lessons Learned
Kishor Bajrachary, Nepal
Kishor_Bajrachary@yahoo.com
In order to make business friends from the IIGL aware about doing business with unethical companies, I would like to share with you about my life's most bitter recent experience.
I coordinated one business for an artisan's cooperative so called Mahabaudha Okubahal Occupational Craftsmen Cooperative Society Ltd. It is from my hometown which has about 300 members. Most of them are statue makers and middlemen. As they make statues of copper, bronze and the other materials. They need to have raw materials like zinc ingot to mix with copper to make it soft. The cooperative decided to import 25 tons of zinc ingot from a company called Qindao Huaos Chemical Company after several correspondences. We had made a contract between the company and the cooperative. I along with the chairman of the cooperative coordinated the business. I was selected as an advisor of the cooperative.
We had followed the business as per the contract. Once goods were ready, we went to China to inspect the goods during the loading time. As everything seemed ok we returned back taking some photos of the goods during loading. Consequently; once the goods arrived to Birgunj, custom office of Nepal, there was no zinc ingot in the container. They replaced zinc ingot with fire proof bricks which has a much cheaper value than zinc ingot. It made me and my friends feel that we fell down from a huge tree. We felt our bodies were burning. The next day we went to the custom office to check the goods. All goods were fire proof bricks. Then we felt very reluctant and felt very disappointed. It was really a very sad event for all of us. I was faced with this bitter experience for the first time in my life. I had to bear a huge loss of a huge amount. I have never expected this type of situation to occur in my life.
I have been consulting with International Commercial Lawyer, Insurance company, Chinese Embassy, Nepal China Chamber of Commerce and Industries and the National Cooperative Federation to get back the fund or the goods. It is a great lesson to my life. I believe there will come a day to get back the money or goods. With all concerned group efforts we have faith we will get victory over these unexpected bad days.
I suggest to business friends that we have to follow these business guidelines very carefully:
Guarantee company with all contact details
There needs to be an investigation certificate
Transaction through Letter of Credit
Need contract agreement for all parties
Need all the other required documents
I wish that no one face with this type of painful movements. Thank you for reading this and for your positive thoughts.
What Our Students Are Saying
Mustapha Klah (Sierra Leone)
Mustaphaklah08@yahoo.com
I was born in the Family of low income earning, far away from the capital city of Sierra Leone. My family has lived with poverty from the beginning of the human race. My family believed that the situation of circumstance that the live in where created by Nature or "GOD." Religion teaches us to belief in luck and fix destine as the source of all human development. The culture and tradition of my community teaches us to believe that the only way to gain wealth, power, recognition, influence is by using violence against others, even some time sacrificing human being, animals as a mean of ritual. Above was my belief structure before I joined the International Institution for Global Leadership.
I was living completely in darkness, having no idea about my store house or power house that can give me the light in each step I take in my life. Most of my time and energy were spent on the thing that I don't want/ like. This put me in the situation to believe that my condition and circumstance were created by someone, thing /Nature or God casting blame on others.
To become a truly human person for me means to have the eye to look and see the entire human dimension. I now coordinate my perception, feeling and action to move in the same direction which helps me to have insight into my day today living. My life journey has taken a new turn since I enrolled into IIGL has awaken my myths and unleashing some of the potential in me and make my vocation clearer. Based on the new discoveries about myself with each book I read, I have made a commitment to complete the IIGL training program.
I have always told myself that I was not in control of my destiny until I enrolled in this course. Then, I realized that most of the things that I have become are a result of external influences. Negative or positive the bottom line is that I always thought about how the people I love would react toward my action and opinion then adjust to the appreciated accordingly. On rare occasions I would differ with my loved ones. That would also leave me feeling torn between my decision and my relationships.
It was after reading The Psycho-Cybernetics, Success through Positive Mental Attitude, Goals and Nonviolent Communication that I had a serious discussion with family and friends. We set a goal to build individual capital by saving ten percent of all earning into the capital account. Everyone is responsible for creating their future (financial independence).
The power of the word we use for communication and the importance of communication to human existence. Seventy five percent of human activities are done in communication. Life and death, poverty and prosperity lies in the word you speak to yourself, others and receive from others. Since word is the foundation to our thoughts, the kind words we used to ourselves or received from other will develop into thought and that thought will result in to feelings either positive or negative.
This particular concept helps me to understand that the circumstance or situation, condition I am in presently, is caused by myself through the words I used or received and encourage to develop into thoughts and feeling which lead me to take the kind action that created my current situation, condition or circumstance.
Meditation leads me to get inside myself to found the location where God or the source of my power lies? From the experience gained through the practice of meditation my store of light and power lies in my consciousness.
I now believe to live my life by my own design, that is to say, what I want or see as success. At work and relationship my behavior has continuously improved. I do celebrate the new person inside of me.
What Our Students Are Reading
How To Be Like A Woman Of Influence: Life Lessons From 20 Of The Greatest
by Pat & Ruth Williams ($9.71)
What do Oprah Winfrey, Sandra Day O'Connor, Margaret Thatcher, Marie Curie and Sojourner Truth have in common? Not only are they some of the world's most influential women, their life lessons are now revealed in the latest book by Pat Williams. Williams blends the personal accounts of each influential woman with the contemporary and historical insights of others. What emerges is an intimate portrait of each great person-her motivations, her aspirations, her personal challenges and the qualities that made her so successful at her calling. An added bonus is life lessons at the end of each chapter, which provide remarkable motivation for women who are blazing a new career trail, building a strong family or struggling to "have it all". This exceptional book highlights a diverse group of women, from activists, businesswomen and humanitarians to athletes, explorers and scientists-it will appeal to any reader regardless of age, occupation or creative pursuits. Profiles of women of influence include: Eleanor Roosevelt, Rosa Parks, Mary Kay Ash, Helen Keller, Anne Frank, Amelia Earhart and others. This is not a history book-it is a perfect blueprint for creating a successful life.
Students In Action
Bereket Alemayehu (Ethiopia)
albereket@yahoo.com
Bereket is a Level Four IIGL student and the Ethiopian National Coordinator. He sent these updates to us and stated: "I would like to share with you the following events held in June, and please take the report as of my personal reflection, of course I am proud of being part of the events either organizing, coordinating or at least participating!"
The 1st Ethiopian Wildlife Exhibition and Festival 28-30 June 2013 The Ethiopian Wildlife Conservation Authority, Frankfurt Zoological Society and Wings Education and Media have jointly organized the 1st Ethiopian Wildlife Festival and Exhibition to educate the public on the need of conserving our precious wildlife. The theme for this year was "Conserving the Simien Mountains," which is enlisted as in danger by UNESCO. The Exhibition and Festival has been held at Addis Ababa Exhibition Center. The exhibition and festival was able to involve government bodies, International agencies and other stakeholders. The opening session has been done by guests of honor by senior Ethiopian Government officials and the European Union ambassador. The opening event was so colorful with musical performance and launching of new SMNP guidebook and website. http://www.simienmountains.org
Commemoration of the Day of the African Child
The Day of the African Child commemoration was observed on June 14 2013 at the African Union headquarters in Addis Ababa. The objective of the celebration was to call attention to "protecting children against harmful social and cultural practices: our collective responsibility" against children, and highlighted the roles and responsibilities of various stakeholders, particularly children who provided an opportunity to express their views on harmful social and cultural practices. The event was so colorful that it brought some children from African countries and they did perform musical, artistic and cultural shows. It was initiated and organized by Wings Education & Media, in which I am working as a Project Manager, with collaboration of the Department of Social Affairs in African Union Commission. On June 16, there was an innovative celebration event of the day with music, drama, dance and festivity at Ethiopian National Theatre. The program and the Concept Note for the commemoration can be found on the ACERWC website: www.acerwc.org
World Environment Day celebrated in Addis Ababa
The World Environment Day was celebrated on June 5, 2013 in Addis Ababa with a parade from the heart of the city towards Ethio-Cuba Friendship Avenue accompanied by a March Band and environment activist groups. There were some concerns and slogans to be heard such us Caring for Nature for Food Security and Healthy Ecosystems for a Green Economy and Enhanced food Security while the parade marching. A tree planting ceremony and panel discussion were among the activities. The World Environment Day celebration began in 1972 and has grown to become one of the main vehicles through which the United Nations stimulates worldwide awareness of the environment and encourages political attention and action. http://www.norway.org.et/News_and_events/DevelopmentCooperation/environment/Environment-Prize-for-Norway/
Valuable Resources for Personal & Planetary Transformation
Springboard Entrepreneurship Development Initiative
http://www.springboardng.webs.com/">www.springboardng.webs.com
In 2005, Lawrence enrolled as an IIGL student. During his Level One studies, all the books helped him discover his purpose and path in life. After graduating from University in 2007, he returned to his low-income community in South West Nigeria to passionately follow the path he had discovered for his life. And today, with great inspiration and support from IIGL, he has established a now flourishing organization called "Springboard".
Springboard was established to combat the increasing rate of youth unemployment and the overwhelming urban migration of rural youth which are the major causes of the high crime rate in Nigeria (and throughout the world). The main objective of the project is to transform rural youth into individuals who can develop sustainable livelihood opportunities in their communities and to give them the skills to facilitate self- employment. Through a six (6) month training program, Springboard combines organic farming and entrepreneurship training to create a practical and integrated learning experience for unemployed youth. This equips participants with relevant skills to start their own businesses after completing the training. In May 2013 Springboard commenced its first training with 20 dynamic students.
Springboard is currently taking part in a fundraising challenge from September 1-30. For more details go to:
http://www.globalgiving.org/projects/help-empower-10-poor-communities-in-nigeria/.
(Springboard was inspired by Lawrences' IIGL studies – he is currently a Level Seven Student.)
News
International Symposium in London
Paa Kwesi Inkumsah (IIGL Co-President Emeritus) recently was a keynote speaker and participant of the International Symposium on Cultural Diplomacy in London taking place in three venues. The Romanian Embassy, House of Lords, Westminster Palace and the Nehru Institute.
The International Symposium on Cultural Diplomacy brought together speakers from a diverse range of fields to debate the issues surrounding Great Britain and the Commonwealth.
The Symposium focused on effective implementation strategies for the New Charter of the Commonwealth, placing particular emphasis on the role that Cultural Diplomacy can play among the organization's members in achieving greater cooperation and collaboration, thus promoting prosperity and stability for all.
Through the employment of Cultural Diplomacy, Commonwealth states have the potential to come together and establish greater multilateral understanding and collaboration, helping to promote economic prosperity, improve human rights records and achieve a new stability for the organization as a whole.
On behalf of all of Africa whose numbers dominate the 54 member nations in the Commonwealth, Paa's speech on "Stabilizing Democracy in the Commonwealth" was received well.
Meet Our New Students
We are please to welcome three new active students this month. They are from Nigeria and Rwanda.
Ibijemilusi Adewumi John (Nigeria)
I am change driven; want to live for change from time to time. I have not had much travelling experience. My interests are in entrepreneurship, business promotion, strategist formation, youth development projects, a farmer, a network engineer, change agent as well as a growth consultant. My long term goal is to live behind a substantial landmark by the time I rest my soul and in view of this I will not quench, strain neither will be weary till I secure the Africa. I am single and the first son of the family. Adewumi is an alumnus of Obafemi Awolowo University, Ile-Ife, Osun state, Nigeria. I'm from Nigeria and I am a Christian belong to a family called concepts and actualities,Concepts and Actualities is a family that is change driven. The major concern of this family is youth empowerment, youth re-orientation and as well youth development. In this family we create a platform where by African youth can come to the full realization and actualization of the potentials. We also create an enabling environment under which the African youth can see himself as a true leader. We create a platform through which our youth can build a very strong network with the global world at large. Some of the projects we are committed to includes Lifeseeds and many more… My long term goal is to live behind a substantial landmark by the time I rest my soul and in view of this I will not quench, strain neither will be weary till I secure the Africa. I am single and the first son of the family. Adewumi is an alumnus of Obafemi Awolowo University, Ile-Ife, Osun state, Nigeria. I'm from Nigeria and I am a Christian belong to a family called concepts and actualities,Concepts and Actualities is a family that is change driven. The major concern of this family is youth empowerment, youth re-orientation and as well youth development. I am change driven; want to live for change from time to time. I have not had much travelling experience. My interests are in entrepreneurship, business promotion, strategist formation, youth development projects, a farmer, a network engineer, change agent as well as a growth consultant. It is really true that man is the author of his destiny just as an unexamined life is not worth living. He who fails to think will have his thinking done by another for him. The Bible also says that people perish for lack of knowledge. The quotes above are part of the things I will be talking about. I have always had the belief, which I acquired from my culture, that people live a life of chance, tossed around like paper or feather in the wind, a life of poverty, suffering, depression, envy, anger, jealousy suppression and oppression because of external forces. We believe that the causes of our problems are out there and we crave for sympathy from the world believing that we are victims of circumstances.
We believe that there is an external force responsible for our suffering without realizing that those forces has power because we gave them such powers. We fail to realize that any time we wake up to our responsibilities and decide to take our destinies into our hands, all external forces will succumb and even work for our success. We can harness every force of nature to our advantage. The Creator has not placed us under any creature but above all creatures. The bible taught that God gave man dominion over all the earth.
Ethelbert Obinna Umeh (Nigeria)
My name is Ethelbert Obinna Umeh, born in the year of the Lord 1984. I am a native of Osina, Ideato North Local Government of Imo State. I am the first in a family of two, a boy and a girl. Right from infancy, my parents especially, mum taught me to value people and appreciate them irrespective of color, size, shape, race- my encounter with her has changed my life in an unimaginable way.
I love meeting people and making new friends. While in primary school, I was made the class prefect several times because of my dedication to academic duties. I graduated in 1997 from Central School Owerre-Akokwa, Nigeria, and was awarded the best of the year.
The same year, I proceeded to Bonus Pastor Seminary for my JuniorSecondary School, and St. Mary's Seminary Umuowa, Orlu for my senior secondary school, and successfully graduated in 2003 with enviable academic records. While in Umuowa seminary, I participated actively in French clubs, debating and dramatic society and won amazing prices. This was the time my interest in public speaking and literary excellence deepened. Some of my articles were published in Forum Newspapers, Orlu, and The Good Shepherd Magazine during those days.
I have a B.A. degree in Philosophy from PontificalUrbanUniversity, Rome and another degree in Mass Communication from Richmond Open University, Nigeria, and successfully graduated in 2009 with good grades respectively.
This implies that I was studying the two disciplines simultaneously. Between 2005- 2009, I soaked myself within the ambience of academic excellence and read over 7000 books- 99% of these were books at the library shelves of Bigard Memorial Seminary, Enugu, Nigeria, where I also worked within these years of my undergraduate studies.
In 2008, I was elected the Secretary General of Duns Scotus School of Journalism, and became the Pioneer Editor of 'The Hallmark Point Magazine' in 2009. I was actively involved in the Youth Leadership of St. Joseph's Catholic Parish Ngwo, Enugu who were the publishers of the said Magazine.
I had a brief teaching experience at Maranatha Nursery and Primary School, Ngwo and St. Monica's Girls' ComprehensiveSecondary School, Enugu before relocating to Owerri, ImoState.
Currently, I am a French teacher at Calvary International Secondary School, Owerri Imo State, Nigeria, and the editorial adviser to the School's magazine' The Young Genius Magazine'. I am pursuing a postgraduate in Journalism from International Institute of Journalism, Owerri, ImoState.
To the Glory of God, I have an extensive professional writing experience. My freelance works published online and elsewhere, spans politics, making money online, economy, healthcare, environment, relationships, arts, travel, food, wine, religion, and family issues. But that's not all. I also edited manuscripts, and press releases, ghostwrote books, and authored my own (How to Find, Attract and Keep Your Beloved). I am extremely proficient in reading and writing English. I have also a smattering knowledge of French and Latin.
Below are links to my published works:
http://www.freelancer.com/marketplace/product/How-to-Find-Attract-and.html
http://goarticles.com/author/Ethelbert-Obinna-Umeh/1302859/
http://ezinearticles.com/?Things-You-Need-to-Know-About-Lipoma&id=7516325
http://ezinearticles.com/?Should-You-Sell-Losing-Stocks?&id=7516318
I have the passion to lead, and I have the dream to work with an International firm or organizations. Thus, I will definitely actualize my leadership potentials and effective skills through my academic romance with IIGL.
Victor Hirwa (Rwanda)
I was born in the heart of Africa, in Rwanda where I grew up and I spent more than 80% of my life. In my family, I was born alone but I had the chance to have more best friends whom I consider like part of my family and I use to call them Bro (brothers) Czn (Sisters or cousins). I am really happy to love them. I didn't have the chance to stay with my parents who passed away at my early age, but God gives me others many friends and families who love me like my own parents, brothers and sisters I should have.
My environment helped me to study well, and I have completed my bachelor degree in Environmental Chemistry in National University of Rwanda and after I did my master degree in the department of Disaster Management in India (Annamalai University). My professional career started in teaching sciences in secondary schools, and I help the community to transform their surroundings waste materials in useful materials. After two five years of teaching I changed in my career and I went in research, capacity building and public awareness for climate change adaptation and capacity building. Now I work as a civil servant and besides that I am doing volunteer ship in a local NGO for youth as a field manager.
In 2006 and 2007 I was in the national team of swimming, now I swim for enjoying and this is my favorite sport, I use to swim everywhere I see water, and I swum in Tanganyika lake, Kivu lake, Victoria lake, Muhazi lake, Albert lake, Indian sea, Nil river,… besides swimming I like making trip inside the country and outside, till now I have visited my whole country and other countries like Congo, Burundi, Uganda, Kenya, Ethiopia, India, Emirates Arab… I would like to visit all countries of the world and make more friends, learn about their cultures, taste their foods, see their beautiful places, swim in their lakes and rivers and enjoy my life (That is my dream)
I like to read news papers, scientific journals where there are new discoveries, books about making better our lives, communications skills, I like browse on internet and watch movies (series), cartoon movies, tele-novels on TV.
I have many projects concerning climate change adaptation, promoting youth, social entrepreneurship…and I realize my projects through a local NGO (RWANA #YACA).
My professional interests are:
Disaster risk reduction management; Climate change adaptation management and Climate change advocacy; Capacity building and research in disasters related fields; Teaching and facilitating courses in universities; Project Management; Community Development
Social Entrepreneurship; Management of small Non-profit Organizations
Youth Development Projects
Now I am working in the Ministry of Disaster Management and Refugee Affairs in the Unit of Research and Public Awareness, my duties and responsibilities in my job are:
• Work closely with OCHA project team to standardize vulnerability assessment methodologies and tools, and ensure learning and quality control across different vulnerability assessments conducted in the field.
• Contribute to the design, development and field testing of 'options analysis' tools and methods.
• Involved in the identification of best practices and collation and synthesis of lessons learned in risk analysis design and implementation.
• Produce technical papers and policy briefs on vulnerability assessment methods/tools, as well as field experiences.
To view their complete profiles, Click Here.
Side Bar
Visionary Leadership
Student Progress
We had 12 students from 5 countries complete a total of 18 books in August. These students were from Cameroon, Kenya, Nigeria, Rwanda and Uganda.
Yieh Odette Gwain (Cameroon)
* 12 Hours to a Great Marriage
Magdalene Muthenya (Kenya)
* Giant Steps
David Akomolafe (Nigeria)
* Keys to Success
Anthony Ayoade (Nigeria)
* Practical Intuition
Akagha Chukwuemeka Dennis (Nigeria)
* Real Magic
Aishatu Ibrahim (Nigeria)
* Giant Steps
* How to Win Friends and Influence People
* Real Magic
* The New Dynamics of Winning
Ibijemilusi Adewumi John
* As A Man Thinketh
* Jonathan Livingston Seagull
Johnson Mompoint (Nigeria)
* Success Through a Positive Mental Attitude
Paul Young Nwakuma (Nigeria)
* Unlimited Power
Ethelbert Obinna Umeh (Nigeria)
* As A Man Thinketh
* Jonathan Livingston Seagull
Victor Hirwa (Rwanda)
* As A Man Thinketh
* Jonathan Livingston Seagull
Harriett Opondo (Uganda)
* Seven Habits of Highly Successful People
Graduates
Yieh Odette Gwain (Cameroon) Level Four
Collins Odhiambo (Kenya) Level Seven
Aishatu Ibrahim (Nigeria) Level One
(A special Congratulations to Collins for becoming our 12th IIGL Graduate!)
Statistics
New Enrollments
3 in August
43 enrolled in 2013
Book Assessments
18 in August
170 in 2013
Books Shipped
40 in August
119 in 2013
Cost of books
$780.5 in August
$2,368.73 in 2013
You Make It Possible
We extend a special thanks to the following individuals and/or organizations who contributed to IIGL last month. Your ongoing support makes this work possible.
Deb Silver (Israel)
Edmee DiPauli (UK)
Deb Rosen (USA/WI)
David Banner (USA/WI)
Janis Thayer (USA.NC)
Lynne Murguia (USA/AZ)
Charles Betterton (USA/AZ)
Corine Wilson (USA.FL)
Lily Ann (USA/GA)
John Hornecker (USA/NC)
Wanda Gail Campbell (USA/AL)
DM Tilley (USA/AL)
Michael Lightweaver (USA/NC)
Margie Tice (USA/HI)
Judith Royer (USA/SC)
Janae & Barry Weinhold (USA/NC)
Make A Difference
Dream Team 22
In January 2009 we launched a new idea which blends two previous endeavors: The Master Mind Group and the 22 Experiment. We are calling this Dream Team 22 and our goal is to have 220 people contributing $22 per month. We understand that money is energy and that to sustain and build IIGL we need a lot of people pouring their energy into this endeavor on a regular basis. We also know that not everyone can afford to commit $22 a month – especially our students, who live in countries with economies in which this amount can be equal to a weeks' salary. So we are offering two options for those who wish to become a part of the Dream Team. One can commit to a $22 a month contribution or to spending 22 seconds each day holding the vision of IIGL becoming financially sustainable by the end of 2009.
Will you join the Dream Team and help us create an energetic foundation to support the transformational work of IIGL? You can really make a difference in the world by making a modest contribution of time or money. To make the $22 a month commitment or a one time donation, click the link below. To become a member of the Dream Team 22 by committing 22 second a day to help us hold the vision, contact Deb for details: drosen2@wi.rr.com
Checks on US banks, payable to the International Institute For Global Leadership, can be mailed to PO Box 18909, Asheville, NC. 28814, USA. Contributions may also be made by credit card by clicking the link below. Contributions are tax deductible under the 501 (c) 3 tax code of the United States Internal Revenue Service.
To Contribute By Credit Card, Click Here
Newsletter Archive: Click Here to view archived issues of the Global Leadership News