International Institute For Global Leadership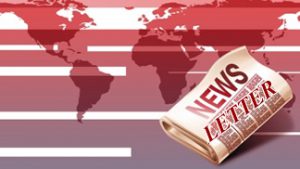 Issue #134 * February 2013
www.global-leadership.com
Asheville, NC. USA
Guest Editorial
How Did This Happen?
By Afere Alaba Lawrence (Nigeria)
ablawrence2002@yahoo.com
On 25thApril, 2011, I was on my way to Addis Ababa, Ethiopia to attend meetings organized by the United Nations Economic Commission for Africa and Africa Unbound where, with key policy makers from different countries, where we discussed African development. In the airplane, I had a great reflection about my life, where I was and how significantly it had improved. I looked at the pace at which I was able to turn my dreams into my present-day life. At that moment, I couldn't help feeling an extraordinary sense of gratitude and wonder and, at the same time, many questions began running through my mind.
How did I create the life of my dreams? Some questions that came to my mind were: "How was it that this twenty-seven-year-old-guy, within a short period after graduating from the university and in an environment where millions of young guys complain bitterly of unemployment and poverty, could have accomplished so much? After all, this is a guy who did not have any connections with the government or multinational companies that pay huge salaries. How did he go from a graduate who hawked books from school to school to a successful, respected individual with great relationships with high caliber people all over the world and with the opportunity for unlimited success? How did he relocate from his parents' house to a self-built big apartment, become blessed with a beautiful and loving wife, and have all the basic needs of life provided in a short period?"
It's the power of dreams! The power to wonderfully transform our lives into our greatest dreams lies waiting within us all! On July 20th, 2007, I graduated from the university, not only with a certificate in Business Administration but with Great Dreams for a very bright future. I dreamed of and pursued a life of good health, wealth, and happiness, including a beautiful home, a beautiful and loving wife as well as children, and a noble and impactful career. My greatest dream is to be a source of motivation for millions of young Africans. This is the kind of life I live today. With gratitude in my heart, I live the life of my dreams.
A great life always begins with a dream. "As a man thinketh, so he is." What you think about your life will materialize some day. All accomplishments stem from the dreams that courageous people convert into reality. Your dreams are what you want out of life or what you desire to achieve with your God-given life.
The fact is we live in a time where many people are able to achieve incredible things almost overnight, to achieve successes that would have been unimaginable. It only requires a dream that you have and cherish.
What do you really want to achieve or do with your life? What do you enjoy doing? What are you good at? What will you have achieved or accomplished i n your life in two, four, six… 25 years to come? Let these questions guide you in writing your dreams for life.
Dream BIG! Don't settle for less. Don't allow your family background or weakness pull you down. Focus your thoughts and energy on your dreams. And someday you will see yourself celebrating the fulfillment of your dreams. Let this Pocket Mentor reinforce this in you all the time.
What Our Students Are Saying
David Akomolafe (Nigeria)
Now, I have acknowledged the fact that you can't change others or conditions of your lives except you start to change from the inside. I have already started working on my Individuality by daily examining myself, getting conscious of what thoughts are running in my mind. Each day, I get myself doing something worthwhile, constructively aware of my approach to life. It will also help me to handle boredom, fear and anger by meditating on who I am at every point in time. I also have to affirm what I so much have strong conviction on: by creating autosuggestions positive ones for that matter. Furthermore, it will help in handling whatever task or project before me without losing focus that comes from listening to all the trivia talk of everyday life; knowing that there is no problem out there save the one I invent. It will help me in thinking of the glory that awaits every worthy cause and discards the dreading oddities I will experience in the process. Talk is cheap; so I will see to it that I engage Myself in laying my hands doing something to expand my mental horizon, studying more to hone my skill and above all said, create quality time with my creator who is the author and finisher of my faith. He is everything my eyes can see, handle, spanning to extra terrestrials, nature and host of angels.
Students In Action
Kishor Bajracharya, (Nepal)
IIGL graduate, Kishor Bajracharya, from Nepal recently coordinated the "Lalitpur Cooperative Festival 2012." The festival was sponsored by the Lalitpur Federation of Cooperative Societies, which represent 13 coops in the region. It took place December 21-23 to celebrate was the International Cooperative Year 2012.
The festival was inaugurated by the Prime Minister, show in the photo above, receiving flowers from Kishor as the organizer. The festival featured the arts and crafts of co-op members, an information center, agricultural products, traditional food and a special section for women's services and products along with a cultural program, all provided by cooperative members.
What Our Students Are Reading
The Energy Of Money, A spiritual guide to financial and personal fulfillment
Maria Nemeth ($10.47)
The Energy of Money: A Spiritual Guide to Financial and Personal Fulfillment, outlines a distinctly unique approach to one of the most dominant yet forbidden topics in modern society: money, and how we deal with it. A clinical psychologist who once lost $35,000 in a fraudulent investment scheme, Nemeth learned from that ordeal how most of us develop relationships with money and the ways in which we subsequently can bring these in line with our actual dreams and realities. She initially used this knowledge to start a workshop called You and Money, which eventually attracted more than 4,500 participants and led to the development of concepts now delineated in this book. Nemeth sets out "12 principles for personal fulfillment" designed to help readers "uncover the hidden landscape of beliefs, behavior patterns, and habits that underlie and sometimes subvert how you use money and other forms of energy." The result is a refreshing, useful, and surprisingly accessible mixture of universal financial advice and the much rarer–but no less important–ethereal side of fiscal self-management. This powerhouse guide to prosperity presents twelve principles that will help you to:
* Uncover the hidden landscape of beliefs, patterns, and habits that underlie and sometimes subvert your everyday use of money and personal resources
* Tame the dragons of driven behavior and busyholism
* Defuse fears of deprivation and scarcity
* Embrace and work through paradox and confusion
* Consciously focus your money energy
* Clear yourself to receive the energy and support of others and the universe
* Develop and stay on your personal path to abundance
Through easy-to-follow exercises and meditations, effective worksheets, and other interactive processes, Dr. Nemeth will guide you to financial success and help you manifest your special contribution to the world.
Valuable Resources for Personal & Planetary Transformation
What The Bleep
whatthebleep.com
Are you ready for a spiritual film that combines quantum physics, multi-dimensional visual effects and animation, a dramatic story and interviews with leading scientists and mystics? What Happens When You Combine Today's Cutting Edge Scientists & Mystics? Can Science And Religion Really Be On The Same Path? On The Same Planet? In The Same Movie!?
Meet Our New Students
We are please to welcome three new active students this month. They are from
Bangladesh and Nigeria.
Nasima Begum (Bangladesh)
It is a great pleasure for writing a page on my dream. I spent my childhood in a local narrative tradition with 9 siblings. In position no 6 of siblings' grown-up with responsibility to other siblings. My Father was government servant. So his income was limited to pay out us. Our requirement fulfillment was very difficult through my father. So from the environment I learned passion and sympathy to others.
I am a student of the world, where I always learn and enrich myself till now. Even any one can be my teacher. In 1982 after 12 years schooling I took certificate course in education. I was moved to the capital city of Bangladesh, Dhaka. Here I started my professional career with teaching in Primary School; same time joined the University of Dhaka then finished graduation from University of Dhaka, Bangladesh. In 1987 I did master degree from same university, after that I joined as Assistant Specialist of National Academy for Primary Education and moved to at Mymensingh, Bangladesh. In 1995 I got married .After 3 years of successfully completion the job received promotion as Superintendent of Primary Teachers Training Institute (PTI) in 1996 then moving another town. My first child came to the world in 1997. PTI superintendent is a post of educational management and leadership. I was occupying the head of the Institute.
As a head of the Institute, I conducted all management activities of the PTI. My major duties were – financial management, supervise the activities of teachers trainer and field level officers, classroom teacher in C-in-Ed course, Bachelor of Education course and PTI attached experimental school, work with national and international consultant, short course training manager, procurement officer, researcher, workshop organizer, work on child psychology, work with inclusive education, a trainer, a planner, conduct examination and participant assessment, making result. A new born baby at the time challenging position, it had been passing hardly since that time.
In 2006 I joined PhD course in the University of Dhaka on 'Gender development on education' and degree awarded in 2010. Moving from one town to another, as my postings were changed at the whim of the higher authorities; presently working with textbooks and materials development at National Curriculum and Textbook Board, Dhaka, Bangladesh from august 2010 .It is for grade 1 to 5.
I am a proud mother of two intelligent daughters which are studying in school level. They are teens. From there I devoted to work with adolescent girls. When I get chance to visit a classroom, I talk with the teens on their mental and physical development. There, try to make understanding on their energy in social development. If get chance to do something freely, at first I should do for young. I should make the questions with the help of teens for where their needs and how we can use them in social development. Most of the teens are abuse their time and energy in silly matters .They cannot use their time in appropriately. I will be create a global group by teens who will be self motivated and they will create the same. Survival groups make me interest with them. I feel interest doing something for the children. For the younger, this is the period of ravenous reading. I studied the novel hide from view of parents. My parents did not like to study others without school materials. I can pass free time in anywhere with books. In any long journey I feel comfort with reading books. Dolls House is one of my favorite books. Folk tales is also attractive topic to me. When I pressured mentally, read romantic novel, otherwise like to study all criticism volume. Always biographies of any people make my attraction to study.
Noel Enobong Eniefio (Nigeria)
I am Noel Enobong Eniefiok. A young man with a good sense of Humor , The first in a Family of four, Borne on the 25th of December,1980. AM married to Flora Noel, No kid yet. Am a Computer Engineer, AM in to network marketing,I nformation marketer and a Teacher. AM very Humble and down to Earth, Not over ambitious, yet have the CAN DO SPIRIT. I get very angry when people know the right thing to do and they fail or just shy away from doing it. I ma naturally a happy person and I love to smile a whole lot. I enjoy enjoy doing compare in an Events or master of ceremony, I guess those that are close to me have notice the talent in me, That why they will just ask to anchor Events for them. I learn from both the young and old, I listen more than I talk, so that I can ask questions when not clear or when in doubt. I like to play with kids and I watch and play soccer, my favorite soccer team is Manchester United our National Team, The super Eagles of Nigeria. I value Time and try to make the Best of it.
I love Reading, My Best book is the Bible, some of my best Authors are Brian Tracy, Robert Kiyosaki, Joel Osten, John C.Maxwell, to mention but a few. I Love scientific movies, like Matrix, Jackal and Specialist are some of my favorite movies, my best songstress is Whitney Houston, I love R& B AND Gospel songs. I enjoy listing to Jazz music as it get me to meditate, As a kid i dance very well , But as i grow older I realized that I can enjoy music without really dancing to it, my uncle nickname my CHICO, because he said that I dance a lot when I was a kid. I have passion for computers, I will love to take a vacation to the US ,The Bahamas , Dubai and Japan .
My Goal is to be among the Top 10 in my chosen career, Become a mentor to young ones, A Leader that will not only impact on the life of his followers , but one that truly care cater for the needs of his people, I love to be heard on Radio and TV, I believe i will one create and informative, Educative and Entertainment program on this medium to touch the life of people.
Project I was involved in a theater production of a christian movie, The title was Shall we continue in Sin? The Theater outfit is call the Ambassadors of Christ theater Troupe, I also did a school Project that I title work-life and computers, this has to do with coworkers avoiding Face-to-Face contact and will rather get in touch via email and social media. Leadership. I was for 2 years the vice president of an investment club and use my position to help members, even those outside the club. In my former office as the head of my team some of my co-workers will always want me to do everything myself because they felt as the Head i should know better, I learn that leadership was not an easy task has it's seems. My Dreams is that every day of my life I will make positive impact on Everyone i meet and everywhere I go, To be a solution to problems and not a part of the problem that needs to be solve and by the time I will die I will be able to make my Family ,my Nation and my God proud.
Among my dreams is that I will be a Role model worthy of Emulation, To be the Best I can be in all that I do particularly the things that am Naturally good at, I will always do the right thing at all time regardless of who is doing the wrong thing. With the help of God I will consciously build a Great legacy starting now and everyday of my life.
Otosin Afolayan (Nigeria)
Otosin Afolayan Matthew is a young Nigerian who is out on a mission to make a difference that impact lives positively across his native country of Nigeria spreading across the African continent and reaching to the entire globe to impact all of humanity. He is passionate about young people helping them develop self-confidence, map out their future, begin with the end in mind, embrace positive value and stay the course to get an education. Empowering with life skills and preparing them for leadership through The Otosin Organization [TOO]. Armed with the conviction that the teen years is the most advantageous and most important phase of life, and had dedicated himself to help teens and young people teens and tweens make the most of their youth.
Otosin believes there is far more to life than living, and he lives by this conviction. Upon completion of his first degree, he followed his heart to pursue his passion, working with young people. He has a diploma in Basic Leadership from the Daystar Leadership Academy.
He has a brief stint working in the real estate industry when he worked as manager for strategy at GSAMS also doubling as the project manager for the Harmony Estate Project in Galadimawa, Abuja a project estimated at N3.2 Billion. His however resigned after only six months to pursue his passion working with young people.
As a strategist he has worked on social projects that include The Ondo Youth Economic Summit, Kwara Youth Economic Summit, and the Niger and Abia state Youth Economic Summits under way as well as several conferences, events and projects of youth interest.
Otosin dedicates his time fully to helping young people as a Youth Coach. Network of The Exceptional [NoTE] commenced early 2012 as a structure through which he has been able to direct youths and teens aright, to channel their energies aright and avoid vices, living lives that is exceptional. Through NoTE teenagers are put through a system comprising series of lessons and activities that gives them a clear picture of life, helps them craft a vision and mission statement for their lives and work out a plan to achieve something worthwhile as teenagers. The goal is to spread positive influence and values among young people by raising an army 10,000 teenage achievers and role models by the year 2020 using their individual uniqueness to achieve exceptional life.
Amongst several other initiatives, Otosin convenes Dynamites Leadership Conference through which he hopes to raise the next generation of African leaders by seeding leadership values into today's youths. He has been part of local adventures and has a dream of seeing other parts of the world. All Otosin initiatives and the Otosin Organization [TOO] are currently self-financed.
Giving his flair for writing, he is constantly featured as a guest writer in local youth magazines in Kwara state and Nigeria. He is the third child in a family of 6 children. He is an avid learner and has been greatly influenced by the writings of Malcom Gladwell, Floyd McClung amongst others. Otosin is a writer and author of What The Blind Girl Saw and more titles on the way, due for release shortly.
Student Progress
We had 18 students from 9 countries complete a total of 25 books in January. These students were from Bangladesh, Ethiopia, Ghana, Kenya, Kyrgyzstan, Nigeria, Togo, USA and Zimbabwe.
Nasima Begum (Bangladesh)
* Jonathan Livingston Seagull
* As A Man Thinketh
Bereket Alemayehu (Ethiopia)
* Concept Based Curriculum and Instruction
Patrick Adjei Nkeitia (Ghana)
* Goals
Erick Kebeka Omari (Kenya)
* The View From Nowhere
Sayid Abdullaev (Kyrgyzstan)
* Giant Steps
Afere Alaba Lawrence (Nigeria)
* Developing the Leaders Around You
Edwin Joel (Nigeria)
* Made to Stick
Ejidike Chinenye (Nigeria)
* PsychoCybernetics
Francis Onuchukwu Okaformbah (Nigeria)
* Seven Habits of Highly Effective People
* Leadership for Dummies
Linus Lawrence Ocheja (Nigeria)
*Keys to Success
Noel Enobong Eniefiok (Nigeria)
* Jonathan Livingston Seagull
* As A Man Thinketh
Osayi Ujunwa Lynda (Nigeria)
* The Seven Habits of Highly Effective People
* Unlimited Power
Otosin Afolayan (Nigeria)
* Jonathan Livingston Seagull
* As A Man Thinketh
Paul Young Nwakuma (Nigeria)
* How to Win Friends and Influence People
* The New Dynamics of Winning
Dakou Kofi Agbesi (Togo)
* How to Win Friends and Influence People
Nyakpo Koffi Anani (Togo)
* Keys to Success
Nicole "Lindzee" Lindholm (USA)
* The World Cafe
* Open Space Technology
Ongai Mrewa (Zimbabwe)
Psychocybernetics
Graduates
The following students completed one level of study this month
Sayid Abdullaev (Kyrgyzstan) – Level One
Osayi Ujunwa Lynda (Nigeria) – Level Two
Statistics
New Enrollments
4 enrolled in January
4 enrolled in 2013
Book Assessments
25 in January
25 in 2013
Books Shipped
12 in January
12 in 2013
Cost of books
$315.21 in January
$315.21 in 2013
You Make It Possible
We extend a special thanks to the following individuals and/or organizations who contributed to IIGL last month. Your ongoing support makes this work possible.
Deb Silver (Israel)
Edmee DiPauli (UK)
Felix Iziomoh (Nigeria)
Afere Lawrence (Nigeria)
Etta Kantor (USA/VT)
Deb Rosen (USA/WI)
DM Tilley (USA/AL)
Janis Thayer (USA.NC)
Peggy Moore (USA/NC)
Heidi Fallone (USA/WI)
Judith Royer (USA/ND)
Julie Walker (USA/WI)
Patrice Zorn (USA/WI)
Corine Wilson (USA/FL)
Lynn Murguia (USA/AZ)
Julie Loosbrock (USA/WI)
Barbara Mader (USA/NM)
John Hornecker (USA/CA)
Naomi Stauber (USA/ME)
Wanda Gail Campbell (USA/AL)
Janae & Barry Weinhold (USA/NC)
Ianne and Steve Koritzinsky (USA/WI)
Make A Difference
Dream Team 22
In January 2009 we launched a new idea which blends two previous endeavors: The Master Mind Group and the 22 Experiment. We are calling this Dream Team 22 and our goal is to have 220 people contributing $22 per month. We understand that money is energy and that to sustain and build IIGL we need a lot of people pouring their energy into this endeavor on a regular basis. We also know that not everyone can afford to commit $22 a month – especially our students, who live in countries with economies in which this amount can be equal to a weeks salary. So we are offering two options for those who wish to become a part of the Dream Team. One can commit to a $22 a month contribution or to spending 22 seconds each day holding the vision of IIGL becoming financially sustainable by the end of 2009.
contact Michael for details: lightweave@aol.com
Checks on US banks, payable to the International Institute For Global Leadership, can be mailed to PO Box 18909, Asheville, NC. 28814, USA. Contributions may also be made by credit card by clicking the link below. Contributions are tax deductible under the 501 (c) 3 tax code of the United States Internal Revenue Service.
To Contribute By Credit Card, Click Here
Newsletter Archive: Click Here to view archived issues of the Global Leadership News