International Institute For Global Leadership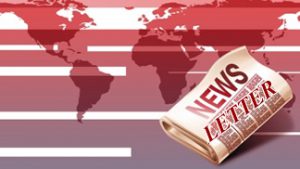 Issue #91 * July 2009
www.global-leadership.com
Asheville, NC. USA
Guest Editorial
When the Student is Ready…
By Davui Kosi Sepenou, Togo, West Africa
Education remains the fundamental in any sustainable development and achievement. I believe in it absolutely and I am fond of learning. I am passionate to study and I have made learning the cornerstone of my life. I make education the central feature in leading me to find opportunities to fulfill my dreams in life & to shape my destiny.
My life experiences have presented me with many challenges and obstacles in fulfilling my expectations in life. My life has been a stormy one with many setbacks and hardships. I was born in 1973 to a poor family in a rural village in southwest Togo, West Africa. I wasn't able to start school until I was eight years old – and only then from my own initiative without the encouragement of my family. I didn't receive my high school diploma until the year 2000, when I was 27 years old. Why did it take me so long to obtain my diploma? During this period my daily struggle to survive – finding food and shelter – took priority over everything else. When my father died in 1984 we children had no choice but to help our mother in traditional agriculture for our survival, even though I was child. For this reason and for lack of school fees, it was necessary for me to drop out of school for long periods of time.
Despite all of these challenges, I never lost my hunger for learning. In 2000, after my high school diploma, I entered the University of Lomé in the department of Anthropology. It was during the political crisis in my country Togo and we couldn't finish the academic year. The next year the tuition was increased by $110 dollars which I had no possible way to pay. Coupled with my daily struggle to survive I had to once again drop out of school.
It was one of the worst and most discouraging and frustrating times in my life but I refused to give up! I also knew that it was useless to complain or cry about my fate because there are millions of people all over the world living in such situations.
So I started looking for other ways and means to continue my education. It was essentially through internet. I found out a training opportunity I, particularly via the internet. In my research I discovered the University for Human Goodness in Winston Salem NC, USA (www.purposeful.org). which directed me to the International Institute For Global Leadership. In October 2005 I became active student of IIGL, as the first Togolese to enter this program. My first language is French so I had to work extra hard to improve my English in order to read the IIGL curriculum. I am currently working on Level Five studies.
It is with IIGL's help and recommendation that I had the opportunity to travel to Austria last August 2008 for a UN sponsored training course on child protection, monitoring and rehabilitation. I was not only the only Togolese attending the program, but also the only one from French speaking Africa.
I believe that nothing is by accident. I believe that my finding IIGL is the law of attraction at work in my life. Despite my life difficulties, I never gave up. I kept nurturing vividly my desire to learn, study and to purposefully shape my destiny. The IIGL program perfectly addressed my life and personal history with all of the challenges that I faced. Through it I have learned how to successfully face life's challenges through self-awareness and staying in my heart. I have not yet achieved my major goals but I am learning personal empowerment and making progress. Above all, I have tools and hope which I did not have before I started these studies.
For me, IIGL has been a case of "When the student is ready, the teacher appears."
In The News
Ugandan Students Convene First Meeting
Noeline Kirabo Mulongo, one of our students in Uganda, recently took the leadership initiative to convene a meeting of the IIGL students in Uganda on June 27th. There were six in attendance. The purpose of the meeting was to get acquainted with each other, discuss their IIGL studies, share some of their expectations and discuss what they might do together to promote leadership training in Uganda and the opportunities offered by IIGL in particular.
As the participants considered where to go from here they decided on several goals:
· To continue to meet every two months to share their progress and support each other.
· To have a monthly meeting where experienced students could bring in interested others to learn more about IIGL.
· To have each active student to encourage at least five new persons to enroll in the IIGL program by the end of the year. The focus would be on recruiting those who are currently acting as change agents in their communities.
· To brainstorm on projects they could do together such as working with schools to offer leadership training using the IIGL curriculum.
Other ideas were discussed such a promoting IIGL student exchange with students traveling to other countries making a point meet with IIGL students in those countries; creating an internship program; organizing and hosting a nation-wide leadership conference; fundraising for being able to implement some of these projects; giving IIGL more a visible presence at community events by creating IIGL T-Shirts, etc.
The meeting concluded with the election of a committee to continue to give guidance to the group. We commend Noeline, who is 24 years old, in taking the leadership in organizing this meeting! If you wish to learn more, her email is noelinekirabo@yahoo.com
IIGL Marketplace Online
Many of our IIGL students are very entrepreneurial, both socially with the various service projects they have developed, as well as financially with a wide array of income producing ideas that they are continually coming up with. In an endeavor to support this entreprenueral spirit, we recently created a new web page dedicated to showcasing products and services that students have either personally created or have secured locally for resale. The web link is: http://www. You can support students directly by buying from the IIGL Marketplace
Visit IIGL On Facebook:
A few months ago, one of our students from Kenya, Bikundo Onyari, set up a facebook page for IIGL. This is a great way for us to network the program. Facebook has told us that we can have the website set up with our own IIGL organizational name once we have at least 100 fans. Currently we have 85 so we only need 15 more. Would you be willing to go the the following link and sign up as a fan? It would really be appreciated!
http://www.facebook.com/home.php?ref=home#/pages/
What Our Students Are Saying
Olita (South Africa)
This course of study has been an incredible journey of getting to know who I truly am. I consider myself to be blessed to have had this opportunity. I am more than convinced that the world is yearning for an opportunity such as this. I pray that we will be able to grow in numbers and strength perhaps this world could indeed be a better place.
Students In Action
Afere Lawrence (Nigeria)
Youth Farm Project
Around the world, young people are taking laudable steps to improve their conditions and their communities. No longer are they waiting for the promises of government to tackle the persistent challenges of poverty relate issues that they face.
· In Ecuador, a group of young people called Cefocine use artistic expression to start new businesses, create alternatives to youth violence, educate a thousand children and create jobs for themselves.
· In Kenya, young boys and girls use garbage trucks owned by their soccer club to rid their streets of garbage, creating the first regular trash collection service in their community. This service has helped to create many jobs for them.
· In the Karnataka state in India, young entrepreneurs organized their own 13,000 member entrepreneurship association, Bhima Sangha, to fight for their rights as entrepreneurs and as youth
· In Argentina, young people trained as reproductive health educators have come together to organize a national network to share practices, lobby for laws that increase adolescents' confidential access to services and ramp up HIV/AIDS education across the country.
But what about here? What steps are Nigerian youths taking in improving our conditions and especially in reducing youth unemployment and idleness? Through our youth development organization – Lifting Our Community (LOC) – and with the guidance and encouragement of IIGL, some of young people in my town, Akure, Ondo state, Nigeria, have taken charge of our destiny by creating various community improvement projects.
No sooner had we started our Computer Training Project using a donated computer and an unused storage shed, than the opportunity arose to initiate a Youth Farm Project with six plots of land which were loaned to us. We have few resources but a lot of enthusiasm and the willingness to work hard.
The aim of the Youth Farm Project is to bring together young people of diverse backgrounds to learn entrepreneurship and leadership skills through farming. We have started this project planting corn seeds on a six plots of farmland. For the past 5 weeks, each weekend, we gather on the farm to work – get our hands rough and coarse from weeding and cutting, packing and burning shrubs and planting corn seeds. At the end of the day we eat, drink and laugh together, enjoying the comraderie we have created by working together.
Recently, we were so delighted to see our corn seeds sprout so beautifully and green. One is always in high spirits to see the results of her labour! Besides, we have been so thankful for the abundant rains recently.
By the grace of God, we are looking forward to harvesting, launching and selling our fresh corn (maize) in few months time. And from there, by the grace of God, we hope to expand this farm by planting other seeds like vegetables and fruits.
Oketunji Oyewale Rotimi (Nigeria)
Greenlight Leadership Academy
Twenty Five year old Oketunji Oyewale Rotimi – known to his friends as Wale – enrolled as an IIGL student in January 2007. He exemplifies those IIGL students who have taken these studies and found ways to extend them into their communities. Wale strongly believes that the future of Africa is in the hands of enthusiastic young leaders such as himself. He also knows that it takes hundreds, if not thousands of inspired youth like himself to shape the kind a future for Africa that he envisions; where poverty, disease, injustice and corruption are only found in history books. To this end he was instrumental in creating the GreenLight Leadership Academy in Lagos, Nigeria.
GreenLight is a youth centric program that is passionate about raising a new generation of young leaders. It is committed to Liberating, Inspiring, and Equipping young Africans to be Self aware, Responsible, Skilled, Academically Excellent and to take the Lead in their various communities. They accomplish this by offering customized youth leadership and life skills training for both high school and university students. This includes management trainings for young and aspiring entrepreneurs, students and managers in performing and executing their goals & visions, followed by a mentorship program that offers ongoing guidance.
Being a value centered program, they have also tackled some of the bigger problems facing Nigeria, such as cyber crime and examination malpractice in secondary schools, both of which they have offered workshops on in an effort to educate toward the elimination of these problems.
Their workshop titles have included
* Self-Discovery To Personal mastery
* The Leadership Lifestyle
* Becoming A Role Model Nigerian
* Laws of Academic Excellence
* Time, Money and Resource Management
* Goal Setting
* Effective Communication & Presentation Skills
* Overcoming Fear
For more information you can contact Wale at '; document.write( " ); document.write( addy_text74505 ); document.write( '<\/a>' ); //–>
Kader Diop (Senegal), Ali Kagoné (Burkina Faso) and Roger Yomba N. (Cote d'Ivoire)
Online Leadership Training
These three individuals recently submitted a joint project proposal to the International Organization of Francophonie for online training in leadership and local and community development for the youths under 30.
The project intitled "Réseau Collaboratif pour la formation en Ligne en Afrique francophone " (Collaborative Network for Online training in Francophone Africa) was submitted in June 3, 2009 as a result of a partnership between enda graf (Senegal), IFLG (Cote d'Ivoire) and LEAD Burkina (Burkina Faso). It is supposed to start in September 09 for 12 months, if approved, and includes train the trainer sessions, the utilization of a new online training platform (ACOLAD), networking, experience sharing, and face-to-face meetings in Senegal, Cote d'Ivoire, Burkina Faso. Beneficiairies include the youths under 30 from all French speaking in Africa.
For more information, go to http://www.grafdiapol.org
What Our Students Are Reading
The 7 Habits of Highly Effective People
By Stephen Covey
In The 7 Habits of Highly Effective People, author Stephen R. Covey presents a holistic, integrated, principle-centered approach for solving personal and professional problems. With penetrating insights and pointed anecdotes, Covey reveals a step-by-step pathway for living with fairness, integrity, service, and human dignity — principles that give us the security to adapt to change and the wisdom and power to take advantage of the opportunities that change creates.
Meet Our New Students
We are very pleased to welcome five new students during the month of June. They are from DR Congo, Tanzania, Nigeria and Kenya.
Mudila Mbinga Felicien (DR Congo)
My name is MUDILA MBINGA FELICIEN, born on 08.05.1958 in DR Congo, married to Mrs Albertine Mulue and father of 7 children including 3 boys. Carrier of an university degree in Sociology and Anthropology of the University of Lubumbashi. I had other trainings in particular in French, project management from the HCR (Office of the High Commissionner for the Refugees), in management of catastrophes (erosions and landslides, floods, traffic accidents, epidemic and civil conflicts and displaced people) organized by the World Health Organization), OCHA, UNDP and the Government of Congo. I also received training in planning with human face organized by the HCR; in staff management, material and financial data by INTERNATIONAL PRIZE HOUSE. Then, I occupied various functions as teacher, coordinator of project and social coordinator chief of clinical psychology unit.
My principal goal is To help those who suffer to be able to assume responsibility for themselves and to becoming self-sustained or responsible for solving their problems by dialogs, ideas, councils, participation job creation, and their implication so that they discover their potentialities and to maintain the good relationships with their entourage.
I dream To take part in the reduction of conflicts throughout the world and to create projects to assist most vulnerable to deal with themselves for a sustainable development and finally that they improve their living conditions. I like the study trips to live and get involve/understand what divides and there to bring solutions on the one hand and on the other hand to exchange the experiments with others to make itself much more effective in the event of mediation of a given situation.
I want to continue to be informed and trained in the field of Sociology; Anthropology, Management, social Communication, in management, Policy, Psychology, environment. For films, I like to watch the documentaries on the war, the people in difficult situation in general, the conflicts in the world and especially how one finds solutions to his/her problems.
Makanga Stephen (Tanzania)
I am Ugandan aged 25 living in Tanzania. I come from a family of four brothers and two sisters. I am an accountant with a Bachelors degree from Makerere University. I am an ambitious person with a lot of passion and zeal for whatever I do. I always strive to be the best person I can be, I strive for excellence in everything I do. My hobbies are reading books, travelling, discussing about world issues and meeting new people.
In my childhood and secondary (high school) life I didn't think of myself as a leader, but when I joined campus I realized if you want to make a change in the world today you must be a leader. Today I dedicate everyday of my life to becoming a better leader. In my University I have engaged in voluntary work, I led projects on entrepreneurship and this helped a lot in developing my leadership skills. Having finished my education and heading for the future, I am looking for any opportunity that can provide a platform for me to impact society.
Among the books I have read so far, Unlimited Power by Anthony Robins is the best. Other books include Seven Habits of Highly Effective People by Stephen Covey, Gifted hands by Ben Carson, Thinking Big by Ben Carson and How To Win Friends and Influence People by Dale Carnege
Ijalana Olubunmi (Nigeria)
I was born into a family of three children where I am the first child. Academically, I couldn't make the choice of my field earlier due to indecision. So I went for Sciences during my college years. Now I'm looking forward to obtaining my first degree in English Language because I've come to realize that therein lies my yearning for vision. Right now I work with a corporate firm in the Administrative Office. Personally I appreciate creativity in art. I am a writer, poet, a teacher/counselor and a speaker. Also I am in the decorating business. I bake cakes and I have other businesses also. Though I don't have an outlet yet but I operate from home and the name of the company is 'More than Rubies'. By God's grace, I am looking forward to becoming either a lecturer in English or an ace broadcaster. I like Brian Tracy's quotes and also books authored by T.D Jakes. A movie that I watched and left an unspeakable impact on me was the Passion of Christ.
Vivian Muthoni Muciri (Kenya)
My name is Vivian Muthoni Muciri. I was born on November 20th, 1988. I come from a family of three and I am the first born in the family. I have been certified in Information Technology and really enjoy learning more about the world of computers and computer technology.
My parents are divorced and we were raised by our mother. Being brought up by my mom I learned to appreciate and value the particular challenges and strengths of women. My mum had to struggle to make ends meet and she never gave up on us but was always there promising us a better life ahead. What kept us going was her constant reminder that on the other side of every storm was a rainbow.
People tell me that I am a natural born leader. Perhaps. It seems that I have always ended up in leadership positions, both at school and in church, since my early years.
I enjoy a variety of books from romance novels, to action, to inspirational and motivational reading. I like documentary movies and traveling. I enjoy traveling because it gives you first hand experience of the place you are visiting. I have been privileged to visit most places in my country and to experience the diversity and uniqueness of each community. In addition to traveling I enjoy writing, reading, taking
photographs and browsing.
My goal in life is to become a reliable citizen in my country by working to the best of my ability to improve my living standard and being able to touch someone elses life directly or indirectly. My dreams is to run a successful business that will offer employment to the people who are jobless, being able to work with an existing organisation or create my own organisation so that I maybe able to touch the millions who are suffering by giving them hope of a bright future and showing them you don't have to be a multibillionaire to give something back to the community. My personal intrest is not to be rich and famous but to have a comfortable life where I have more than enough for myself and family and to be able to share the rest with someone close to me and may really need it coz I believe we are all brothers and sisters and when we all smile and have a full belly the world can change to be a paradise that we all wish for.
Muyiwa Olaolu Adetula (Nigeria)
My name is Muyiwa Olaolu Adetula. I am a Nigerian. I was born 25 years ago. I am a graduate of Obafemi Awolowo University, Nigeria's most prestigious university. I studied building. I currently run a security device installation company – Prototype Limited www.prototypeltd.com I am interested in building an African based global brand. I dream of a world devoid of racism, poverty and inequality of the chances available for success. I'm an avid reader. My favourite books are Built To Last by Jim Collins and Titan by Ron Chernow. My goal in life is to show my God given gifts in everything I do by pouring my heart into it. I'm presently in China on business. My favourite film is The Pursuit of Happiness by Will Smith.
I was the leader of my group during my Industrial Training year in the private sector. I was also the Chairman of the Corporate Integration Committee in my final year in the University. I also received the award of "who to do business with in 5 years" in the final get together party upon graduation. I am a technology buff and received an award in May 2009 from the International Information Technology Association. I am single, I am the first born in a family of two boys. I enjoy jazz and soul music. I like challenges because I'm sure I'll get a solution. I'm committed to global excellence because people around the world believe Nigerians to be dubious people. I am an ambassador for my country. I like to seek opportunities and partnerships that can make them happen.
I am always seeking new and better ways to do things. I'm working towards building my own personal brand. My next phase is to provide renewable energy on a large scale to people in my country even though we are one of the world's largest producers of crude oil. Green is the future. I seek a better world where an individual will not be judged by the colour of his skin, his tribe or nationality but by the good he has to offer the world. The world at present is where it is because some leaders have sacrificed their convenience to give to others what they thought were the ideals of a better world. Let's try to keep an open mind. Let us be flexible when dealing with other human beings and most especially- let's respect them, their point of view and their distinctiveness.
What Our Donors Are Saying
Pierre Wittmann / Thailand and France
Painter, author, therapist – www.wisdomlight.org
At my modest level, I have always felt a need to help creating a better world for tomorrow. As the world of tomorrow will be made of the children and young people of today, I have a predilection for helping organisations involved in schools and education projects. What I like about IIGL, is that it gives the opportunity for young people in developing countries to read books that are not available in their countries, and particularly books that are at the leading edge of new researches about leadership, technology, ecology, philosophy and other world changing topics. As I am myself a passionate reader – I think that what I am today is in a large part the result of all the books I have read – I am very happy to give this opportunity to young people who also have this passion, and help them to learn, to develop and to change themselves, in order to become, in their own domains and their own countries, the leaders who will be able to change the world of tomorrow.
Thanks!
We extend a special thanks to the following 27 individuals and/or organizations from five countries who contributed to IIGL during June. Their ongoing support makes this work possible.
Deb Silver (Israel)
Edmee DiPauli (UK)
Lale Eterm (Turkey)
Roger Yomba (Cote d'Ivorie)
Margie Tice (USA/NC)
Lily Ann (USA/NC)
Deb Rosen (USA/WI)
Ron Walker (USA/VA)
David Banner (USA/NC)
Corine Wilson (USA/FL)
Andras Nevai (USA/AZ)
Marsha Clark (USA/CA)
Dina Kushnir (USA/NY)
Janis Thayer (USA/NC)
Heidi Stewart (USA/NC)
John Hornecker (USA/CA)
Lynne Murguia (USA/AZ)
Marsha Shearer (USA/FL)
Gregory Burazer (USA/NC)
Jesse Syverson (USA/WA)
Randa El Sharif (USA/WI)
Anneliese Weiss (USA/FL)
Julie Loosbrock (USA/WI)
Rommy Banaszczyk (USA/AZ)
Michael Lightweaver (USA/NC)
Wanda Gail Campbell (USA/AL)
Janae & Barry Weinhold (USA/NC)
Make A Difference In The World!
You can make a lasting difference now by investing in the future of young heart-centered leaders throughout the world who will soon be making critical decisions that will determine the future of humanity and the planet. How? By becoming an active partner in this work with your financial contribution. We are supported by people like you; people who believe that it's more important to light a candle, however small, than to curse the darkness. We welcome contributions in any amount, however small, because this isn't just about money. It's also about energy and connection.
Checks on US banks, payable to the International Institute For Global Leadership, can be mailed to PO Box 18909, Asheville, NC. 28814. Contributions may also be made by credit card. Contributions are tax deductible under the 501(c)3 tax codes of the United States Internal Revenue Service.
Student Progress
We had 20 students from 11 countries complete a total of 29 books in May. These students were from Cameroon, DR Congo, Cote d'Ivoire, Ghana, Kenya, Niger, Nigeria, Togo, USA, Venezuela., Zimbabwe
English Speaking Program
Rwamatwara Egide (Congo)
· Goal Mapping
Paa Kwesi Inkumsah (Ghana)
· Natural Capitalism
Vivian Muciri (Kenya)
· Jonathan Livingston Seagull
· As A Man Thinketh
Angie Gichimu (Kenya)
· PsychoCybernetics
Francis Abayomi (Nigeria)
· Leadership For Dummies
Joseph Philip Abue (Nigeria)
· Goal Mapping
Adetula Muyiwa Olaolu (Nigeria)
· Jonathan Livingston Seagull
· As A Man Thinketh
Ijalana Olubunmi (Nigeria)
· Jonathan Livingston Seagull
· As A Man Thinketh
Solomon O'chucks Nwokoro (Nigeria)
· Full Steam Ahead
· Confessions of An Economic Hit Man
· Developing The Leaders Around You
Olita Talent Nyathi (South Africa)
· Daughters of Abraham
Stephen Makanga (Tanzania)
· Jonathan Livingston Seagull
· As A Man Thinketh
Immaculate Vivien Bisanda (Uganda)
· Success Through Positive Mental Attitude
Rosette Mutesi (Uganda)
· The New Dynamics Of Winning
Spanish Speaking Program
Milagros Rodriguez (Venezuela)
· Real Magic
Maria Pernil (Venezuela)
· Jonathan Livingston Seagull
Candelaria Brun (Venezuela)
· Jonathan Livingston Seagull
Graduates
The following students completed one level of study during June
Joseph Philip Abue (Nigeria)
Level Two
Paa Kwesi Inkumsah (Ghana)
Level Four
Statistical Report
New Enrollments
7 enrolled in June
49 enrolled in 2009
Book Assessments
24 in June
178 in 2009
Books Shipped
5 in June
182 in 2009
Cost of books
$110.58 in June
$3,296.46 in 2009
To Contribute By Credit Card, Click Here
Newsletter Archive: Click Here to view archived issues of the Global Leadership News