International Institute For Global Leadership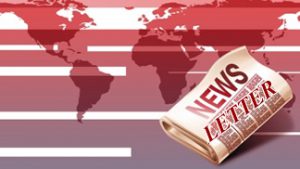 Issue #83 * November 2008
www.global-leadership.com
Asheville, NC. USA
Guest Editorial
Big Challenges Attract Big Opportunities
Mermoz Ngbanan (Cote d'Ivoire)
I am a student in the French speaking divison of IIGL so English is my second language. left my position of Program assistant with an NGO in Ghana in Dec. 2005 with the intention to work asan independent consultant in Human Resources management. The first 5 months of my adventure proved to me that I was not only unprepared financially but also on several other plans. I faced several challenges which had to be solved and especially the family considerations because nobody wanted to support my new orientation. But only I knew where I left because my objective was to try out the life of consultant in freelance but especially to know how one could live independently without a guaranteed income. I have always been an avid reader of personal development books and then one day I met Roger Yomba (direct of the French division) and he introduced me to IIGL.
I began these studies immediately because they matched completely my aspirations and my vision in this world. These studies have strengthen my resolve to become to an independent consultant and live free. I often return to them when I feel discouraged because they always inspire me to have faith in myself and move forward toward my goals.
Then every day I have developed the habit of waking up early and taking a walk and using the quiet time to reloaded my subconscious with positive, encouraging words of success and visualizing reaching my goals in life. The constant repetition of positive words & thoughts destroys my fear of the unknown, failure discouragement.
I hold a vision of standing on shoulders of giants so that I can see further most of the people around me. Often they ask me where I find this energy to do many of the things that I do. Any then magic happens. Doors being to open for me that I did not expect and I start receiving telephone calls from people requesting my services. In my joy and happiness I know that these things work!
As a proof, I knew that my financial resources were not sufficient but I went to register for a course of Master's of Human Resource Management costing FCFA 2 million without any worry on how I was going to have money to pay the tuition. The first payment was painful because I less and less obtained contracts and my cash-flow dried up at high speed. I then decided to return to the life of paid personnel by seeking a full time job since I had the capacities to find one in the job market. I applied for a position of program coordinator in an International secondary school where I was hired. In the same week I received 2 other proposals after having signed for the school. Meanwhile, I profited to carry out some missions which brought me a good amount of money to pay part of my tuition.
Meanwhile I had explained my situation to another colleague who took my file with him to search for financial help for the courses which he presented to an international institution which granted a polite refusal to my request. Seeing my courage, he decided personally to help me with his own means by granting a personal contribution to me in order to be able to pay my courses. The experience of independent consulting lasted 18 months. All this time, I tried out moments of joy, but especially of moments of doubt, of discouragement, disturbed nights. At moments, I wondered whether heaven had given up on me.
Has it always been easy? No, but here are some of the things I am learning as I put these IIGL teachings into practice:
• I learned that success is not a destination but a voyage and that only those who are prepared to pay the price shall arrive at the right port. The chance exists but it is the result of a thorough preparation which coincides with an opportunity.
• I learned that what ever the duration of sadness or the pain is, the smile or the cure will always come in the due time.
• I learned that it is necessary to pay attention to the words that we send to our sub consciousness because they will not do anything but to transform into realities and circumstances the signals that we sent to him.
• Finally, it is good to know that challenges contain and forecast also great opportunities if we remain calm to identify them and to benefit from them. They contain in themselves their own solutions. The fear and the doubt are only illusions which prevent us from carrying out our dreams and to open our way.
I encourage you to leave the prison of hesitation, doubt and uncertainty to pursue your dreams. We are not the victims of fate. Each of us is responsible for our success or failure in this world. There is only one life and it is better to live it well according to our own convictions rather than living according to what others think and say and then to be constantly complaining about how life is so unfair.
In The News
A number of our IIGL students in Africa have published their own books on various topics of self development. Africa in general and Nigeria in particular may become a major exporter of motivational speakers in the years to come. The level of positive energy that is incubating in Africa is phenomenal and IIGL is please to be a small part of this movement. In this issue we are happy to introduce you to one of the latest books published by Kenneth Omeruo, one of our students from Lagos, Nigeria. In his book, 'Creating Unlimited Internet Wealth,' Kenneth challenges his fellow African youth to "mentally immigrate" into the Internet Age in their pursuit of success. He contends that, with the internet based global economy it is no longer necessary for young Africans to move to the USA or Europe in pursue material success or even a higher education. It's all available via the internet from one's own home town. This book is a step-by-step practical guide for creating a legitimate internet based business. The hard copy edition has just been published and is available in bookstores throughout Nigeria. For those outside of Nigeria it is available at the link below.
www.netbizsolutionsng.com
Welcome New Students!
We are very pleased to welcome six new students during the month of October from Cote d'Ivoire, DR Congo, Ghana, Kenya & Nigeria.
Landry Ibo (Cote d'Ivoire)
I am Mr IBO Landry, from Ivory Coast, born on December 20, 1978 in Daloa, a city of the Mid-west of Ivory Coast. I am the youngest child of a family of 10 children including 3 girls (today 2) and 7 boys. I grew up in an environment truly valued the world of books, so that as of the elementary school, I had already read many authors of various kinds like French novelist Guy Des Cars, inter alia…. What helped me especially during the course of the examination of FSLC. For the test of literature, I was lucky to work on a text drawn from a novel that I had read since the class of CL 4. And that continued with the high school in disciplines like Spanish and especially English whom I rather usually speak… I passed my Baccalaureate D obtained with honors in a 2000 then the BTS in Business computing option development in 2003. In addition to Abidjan, I also lived in other towns like Bouaké, Daloa, Bondoukou and Vavoua.
I learn much from my friends, nationals as well as foreigners who for the majority hold key positions keys in important NGOs or International organizations. Since November 2005, I am employed at Abokan Services; company specializes in IT services in the capacity of Agent in charge of the Internet and of the computer room ensuring often the training of the customers. I have a project to build my own structure, dynamic enough in performing services in order not only to provide employment but especially to motivate the youths of today to search the spirit of entrepreneurship which is in my opinion one of the ways par excellence for the economic revival of the Ivory Coast of tomorrow. I like reading of Christian works and bible in particular. I like human beings. I believe that without preliminary love for those which we are called to lead, care and support, we will fail in our tasks.
Sandrine Eboule (Cote d'Ivoire/Cameroon)
I am Ms. Eboule Sandrine. I have a masters in Law from the Catholic University of West Africa in Abidjan. I am dynamic and ambitious. I like the classical literature of all kinds and a passion for global culture, policy, football, tennis, swimming and gymnastics. I am a fan of contemporary cinema. For four years I was the auditor of the association of the Law students of my university, dreaming of a lawyer career. I am the first daughter of a family of eight children, I have received the best of education. My ambition is to work in the humanitarian field with specialized NGOs. I like traveling because it broadens our spirit, provides contacts with others and provides me with in-depth cultural training and helps me understand others values, and their way of seeing the world.
Emmanuel Kayembe (DR Congo)
My name is Kayembe Emmanuel, I am 40 years old, married to Bakenga and father of 4. I undertook my primary and secondary studies and obtained a diploma in technical section commercial and administrative option. After having finished my studies, I launched a small business in our country. My ambition is have a higher education but I lack of the necessary financial resources. The reason I became a student of IIGL is to increase my knowledge and to achieve my goal.
I like to be a responsible father ensuring a happy protection and care to my offspring. My goals are to be a conscientious person in my fields of interests namely: education, trade as well as social organizations in the civil society. Voyages, and films, documentary and religious are the preferences of my life to which I add the reading of the scientific works in order to reinforce my intellectual abilities and to become a man of good general culture. My activities in the small business did make it possible to develop and to be accustomed to the business negotiations with several people from whatever origin.
Theophilus Tawiah (Ghana)
My Name is Theophilus Tawiah. I am 26 years old. I come from Komenda in the Central region of Ghana. I attended Ghana National College for my secondary education. I completed Bachelor of Commerce (B.COM) at the University of Cape Coast in May 2008.
I have an interest in politics, human rights, rule of law, economic growth and development, youth development and good governance. I aspire to be President of the Republic of Ghana. I wish to start my career as a politician by becoming a Member of Parliament. Before I enter into politics I wish to build my career as a chartered accountant and work for years to gain experience.
I have had the opportunity of touring 8 regions out of 10 regions of Ghana when I served as president of the union in the university. I have not had the opportunity of traveling outside Ghana yet.
I like reading law and investigative story books and movies of such nature. Commerce is the area I specialized in. I have undertaking assignment on Business Diplomacy, Business Plan, Multinational Companies in Ghana and Agriculture policies adopted by various governments since independence.
I have been part of the stakeholders that have put up a draft National Youth Policy and Its Action Plan for the country.
I served as a student leader in the University of Cape Coast and my administration established an Education Fund (Onibi Asem Fund) to support needy students in the University of Cape Coast who cannot pay their Academic User Fees, drafted a Right to Education Bill and presented to Select Committee on Education of Parliament of Ghana for consideration and passage as law to make education free and compulsory from elementary to secondary level until that of tertiary level is realized, instituted Awards to honour student leaders in the University of Cape Coast who are contributing to National development. This has seen Hon. Amin Mohammed Adam, Metropolitan Chief Executive (MCE) of Tamale and Hon. Razak Awudulai, District Chief Executive of Kintampo North being honoured, proposed Operation Check in Check Out System to University Security System. This system ensures that cars within the university are given stickers to identify them and to also ensure they checked when entering in and out of the university, uplifted the credibility of NUGS-UCC by renovating the office and equipping it ultra modern office fittings to improve the service delivery to students in University of Cape Coast
Edwine Nyandisi (Kenya)
I am 28 years old, married and with a 21 month old son. I love to attending leadership, business and inspiration seminars. i also love cartoons, action movies, true story movies, inspiration
movies and love story movies.
Dreams: I am always dreaming of owning my own business and creating employment to help other fellow youngsters. This business I can see myself owning a very big live sound system (public address system) where i do hiring of the system to cooperate functions, live concerts, weddings and other events. When i was young in lower primary i can remember that we were always told to learn and work had so that we can go to university and get good jobs an earn good money. No one told us to study hard and start our own businesses! Am not saying going to university is bad. Am saying the mentality we have behind the education is bad. That's why we are seeing young people in streets looking for work. I believe not all of us will get employed, until us young people will take the initiative of creating our own employment and getting something for everyone young person to do. This has always prompted me to work the other way round. That was to start out my own company and create employment in the society
and be among the entrepreneurs.
Inspirations: I have been inspired by many books including pulling your own strings, think and grow rich and awaken the giant within. Some of the quotes in these books have made my life very fruitful, and making me not give up when I face any challenges in this life, and also understanding my humanity better than before. Am always inspired with young people who own there business, because they have got time to organize their schedule and do whatever they want in there life. Also people who realize there gifts and use them to improve and use
that as an income and touching other lives.
Achievements: i have managed to start my own business which deals with hiring and rental of live sound equipment, at least I have a ground and foundation to start from. This is out of the courage after I got and read these books, my mind was very active afterwards to practice what I had read. It's been an achievement to me. Its feels good to trust yourself within and do something that you thought you will never do or manage.
Projections: am projecting my business to have well grown in two years and create some employment. Also with time I want to upgrade the equipment so that I can be up to the standard and in competition with other same service providers. I want to be inspired more to bring out the maximum potential I have within
me, and share with friends I have.
Akpan Joel (Nigeria)
My name is Edwin A. Joel a.ka. "The Inexperienced Smart Kid." I am proudly a Nigerian. I am an Internet infopreneur and motivational speaker and have personal breakthrough as my area of core competence. I have a fiery passion for empowering people. My personal interest and hobbies are collecting thought-provoking quotations, thinking, writing, persuading, and speaking. I read like crazy – can finish 15 books in a month!
I have published two manuals and e-books: "The ABC's of Internet for Nigerian Beginners" and "Insider Secrets of Browsing the Internet for Money." I belong to several self-improvement clubs in Nigeria like Changemasters Leadership and public Speaking Club, SuccesDigest Leaders Club, and Successful Entrepreneurs Network. I am not a movie freak but I enjoy watching educational movies, documentaries, talk shows, and motivational speakers. My life goal is to author over 100 motivational and empowerment books and own the largest collection of non-fiction success books in the world! I also dream of directly empowering at least a million people before I die. I have a pet project called ProjectHope that has been silently touching lives positively. My leadership experiences have been in the Church and club. I lead the youths and co-ordinates the empowerment ministry of the Church of Christ Ikeja, Lagos.
What Our Students Are Saying
Noline Kirabo (Uganda)
I am going to integrate these ideas that I'm learning into the life skill training program that I conduct with in the schools here. I am acquiring so much new knowledge that will help me offer better services to the young people that we train. Already some of the ideas have been incorporated into some of the sessions. I believe that as we train these young people, we are preparking future generations that are going to change and challenge the world of tomorrow so it is worth giving them the best that we can.
The other way that these ideas are going to help create a better world is through the community work that I do. I work with women in the grass root communities who have little knowledge even on the basics of life like nutrition or how to keep a small business afloat. I believe that the way these ideas change our lives, they still have the same potential to change the lives of these women if broken down to the simplest form that they can understand which I intend to do. In training these women, we indirectly train families and the nation at large thus creating a better world.
As a mentor, I have so many young people that look up to me for inspiration. By living out these principles in my own life, I will have set the best example that these young girls and boys could ever imitate in their own lives. Also as we share, I share with them the things that I have been learning and challenge them unto greater heights. This I believe is one of the ways that we can change the world. Young people need real role models to look up to and to imitate but unfortunately these are very few.
In training a nation, we must begin right where we are. That is why all my efforts are geared towards influencing the lives of those nearest to me.
What Our Students Are Reading
Building a Win Win World: Life Beyond Global Economic Warfare
By Hazel Henderson
World-renowned futurist Hazel Henderson extends her twenty-five years of work in economics to examine the havoc the current economic system is creating at the global level. Building a Win-Win World examines how jobs, education, health care, human rights, democratic participation, socially responsible business, and environmental protection are all sacrificed to "global competitiveness" and outlines a new economic architecture based on positive, sustainable systems.
In place of what she calls today's global economic warfare, based on cutthroat capitalism, expansionist nationalism, planned obsolescence and overconsumption, Henderson envisages a world focused on sustainable development through decentralized enterprise, energy efficiency, recycling, environmental cleanup and cooperative ventures in managing the planet's resources. She shows that grassroots citizen movements such as Amnesty International, Greenpeace, Women's World Banking, consumer co-ops, barter networks, indigenous people's organizations, etc. are emerging as a new force in world affairs and challenging nation-states and corporate hegemony. A thoughtful handbook for planetary citizens and policy-makers.
What Our Donors Are Saying
Betty Meischen, Realtor & Author (USA/TX)
With all the negativity in the news these days, the commitment of IIGL to bring the Light of knowledge, good news and positive thinking into a world that is constantly enshrouded by darkness and corruption is truly a worthy endeavor. By sharing a different and uplifting perspective, IIGL gives the opportunity to those who seek the truth, who crave understanding, who desire peace and who choose to make the world a better place in which to live, the ability to achieve their highest goals. This organization is certainly one of the most admirable causes in the world today. The future is in the hands of our leaders. If those who control our daily lives continue to remain on a course of self-gratification, lust for money and thoughts only of power, our world is doomed. We can only hope that the points of light generated by the IIGL will continue to grow and fill the world with the brightness of love, understanding and selflessness. I can think of no other organization that is working as hard for the betterment of mankind.
Thanks!
We extend a special thanks to the following 32 individuals and/or organizations from six countries who contributed to IIGL during October. Their ongoing support makes this work possible.
Deb Silver (Israel)
Edmee DiPauli (UK)
Julian Murphy (UK)
Gillain Kean (UK)
Lale Eterm (Turkey)
Lily Ann (USA/NC)
Ron Walker (USA/VA)
Deb Rosen (USA/WI)
Judith Royer (USA/SD)
Margie Tice (USA/NC)
Janis Thayer (USA/NC)
Corine Wilson (USA/FL)
Hope Gorman (USA/MN)
Naomi Stauber (USA/CA)
Lynne Murguia (USA/AZ)
Jesse Syverson (USA/WA)
Randa El Sharif (USA/WI)
Anneliese Weiss (USA/FL)
Julie Loosbrock (USA/WI)
Anderson Hewitt (USA/GA)
Rommy Banaszczyk (USA/AZ)
Michael Lightweaver (USA/NC)
Wanda Gail Campbell (USA/AL)
Janae & Barry Weinhold (USA/NC)
Make A Difference In The World!
You can make a lasting difference now by investing in the future of young heart-centered leaders throughout the world who will soon be making critical decisions that will determine the future of humanity and the planet. How? By becoming an active partner in this work with your financial contribution. We are supported by people like you; people who believe that it's more important to light a candle, however small, than to curse the darkness. We welcome contributions in any amount, however small, because this isn't just about money. It's also about energy and connection.
Checks on US banks, payable to the International Institute For Global Leadership, can be mailed to PO Box 18909, Asheville, NC. 28814. Contributions may also be made by credit card. Contributions are tax deductible under the 501(c)3 tax codes of the United States Internal Revenue Service. \
Student Progress
We had 12 students from 8 countries complete a total of 18 books in October. These students were from Cote d'Ivoire, DR Congo, Ghana, Nepal, Kenya, Nigeria and Uganda.
English Division
Theophilus Tawiah (Ghana)
· Jonathan Livingston Seagull
· As A Man Thinketh
Bikundo Onyari Nyandisi (Kenya)
· Creating Learning Communities
Edwin Nyandisi (Kenya)
· Jonathan Livingston Seagull
· As A Man Thinketh
Erick Omari (Kenya)
· Keys To Success
Kishor Bajracharya (Nepal)
· Ten Days To More Confident Public Speaking
Nigeria
Akpan Edwin Joel (Nigeria)
· Jonathan Livingston Seagull
· As A Man Thinketh
Longe Opeyemi (Nigeria)
· Keys to Success
Noeline Kirabo Mulongo (Uganda)
· Keys To Success
Julius Magala (Uganda)
· Psycho Cybernetics
French Division
Sandrine Eboule (Cote d'Ivoire/Cameroon)
· Jonathan Livingstone le Goéland
· L'Homme est le Reflet de Ses Pensées
Landry Ibo (Cote d'Ivoire)
· Jonathan Livingstone le Goéland
· L'Homme est le Reflet de Ses Pensées
Emmanuel Kayembe (DR Congo)
· Jonathan Livingstone le Goéland
· L'Homme est le Reflet de Ses Pensées
Statistical Report
New Enrollments
8 enrolled in October
62 enrolled in 2008
Book Assessments
19 in September
311 in 2008
Books Shipped
17 in September
483 in 2008
Cost of books
$520.73 in September
$9,237.24 in 2008
To Contribute By Credit Card, Click Here
Newsletter Archive: Click Here to view archived issues of the Global Leadership News