International Institute For Global Leadership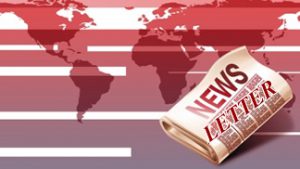 Issue #105 * August, 2010
www.global-leadership.com
Asheville, NC. USA
Guest Editorial
Life After Doubt
By Joseph Ngonidzashe Zvoushoma (Zimbabwe)
Many of us live and hibernate in an unknown realm of doubt, a disposition that is full of uncertainty and fear, a realm that has conquered the lives of many and shattered their dreams. Doubt is a state of mind like many other invisible forces of life, it is however a "double standard mindset", where an individual believes it is possible today but due to changing circumstances the individual firmly believes it impossible the next day. Doubt has become the devil of our age, aborting dreams and visions that can make this world a better place. On the subject of doubt Saint James had this to say, "For let not that man think that he shall receive any thing of the Lord. A double minded man is unstable in all his ways." Doubt is simply a gate way to scarcity, poverty, lack and greed. It is synonymous with fear, they are a dangerous pair, where there is a doubt fear manifest and fear itself is an expression of doubt!
I want to introduce the reader to a higher life, a better realm to live in; it is a life of faith. Many individuals have defined faith differently and in this article I will define it my way, Faith is: Fear Aint In The Head. Faith is the only cure for doubt, it casts out fear and it believes everything is possible. Faith sees visions and dreams coming to pass, it accepts the presence of adverse circumstances but refuses to be intimated and subdued, faith is a conqueror better than nuclear forces, yet so many individuals live in mediocrity simply because they have refused and failed to embrace this powerful force as a companion and an inspirer. According to James Allen, in the nineteenth century, he wrote the following words in As a Man Thinketh, "Circumstances do not make a man, they reveal him", what are you revealing to the world, a being of faith or fear, do no let circumstances define who you are.
Those who live in doubt never seem to make progress in all the vital aspects of life, they are ever sinking, people of faith have a flow in life, things seem to work for them in perfect order simply because they know who they are, they are more than conquerors, they are victors and not victims in this world, they see themselves as legacy makers with a desire to make this world a better place, they are no cowards when it comes to life.
It is high time we cast off the burden of doubt away from our beautiful lives; let's tap into the realm of faith, a realm of success, abundance, progress and prosperity, it is a higher life, one which lies beyond doubt. Relocate to a better world, no financial obligations needed just your will, persistence and determination. You deserve better because you are a success, so act in faith everyday. (You may contact Joseph at zvoushomajn@gmail.com)
What Our Students Are Saying
Solomon Teshome (Ethiopia)
While reading the book, As A Man Thinketh, what I was usually doing was that looking into my situation through the eye's of the book. When the book repeatedly told me as I can become anything I want, I would ask myself what changes should be taking place in my life. In other words, the first thing I did was making a thorough and careful assessment in all sphere of my life. Now, I am identifying gaps that hindered me to get at where I would like to be, in terms of relationship, finance, career, health, and the like. I hope once I clearly articulate what I need in my life, the next thing is going to be tapping into the creative potential of my mind. What I need to care is nothing but on the type of seed I am going to sow; improved seed for better result.
News
Students Launch New Interactive Website
For several years the idea has been floating around of having an interactive IIGL website which provide the following options:
* Personalized url for all members through a unique user name.
* Ability for community members to share pictures
* Ability for members to send requests
* Ability for members to chat
* Ability for members to post comments and articles
* Ability for members to upload videos
* Forum integration if necessary
* Members can upload their profile
such a site. You can check it out at http://
Students In Action
En-route Success Unlimited
Solomon O'chucks Nwokoro (Nigeria)
www.enroutesuccessunlimited.blogspot.com
ms the basis of our philosophy…"When God is involved, Success is Unlimited™" that is the major reason why we will keep motivating people to keep succeeding. (Solomon has been an IIGL student since October 2007 and has completed Level Five studies. He can be reached at xolokristo@hotmail.com)
What Our Students Are Reading
Frameshifting: A Path To Wholeness
By David K Banner
In early 2007 I was awakened from a deep sleep at 4:00 a.m. with the urge to start writing. The outline for this book simply flowed onto the paper!
Many people speak of paradigm shifts. A paradigm is a set of beliefs, values, and expectations that acts as a filter, letting in the sensory data that support the paradigm and blocking those that don't. This filtering process shapes our view of the world.
Our larger frame is composed of our personal paradigms about work, friendship, marriage, hobbies, vacations, relatives, and so on. This frame determines how we see ourselves-in other words, who we think we are.
The typical human frame carries some standard assumptions: I am a skin-encapsulated body that thinks and feels. I was born, will live a certain number of years, and will die. Therefore, my identity is fragile, subject to the whims and circumstances of life. The world is a hostile environment, full of things that can hurt or kill me. The goal of life is to squeeze out some happiness in this limited existence.
In this frame, is it any wonder we experience almost constant anxiety and fear?
I've taken many personal growth workshops since 1970. Those that changed me in any significant way had one powerful thing in common: They caused me to experience myself as larger than a skin-encapsulated body, mind and feelings. I call this experience frameshifting.
Frame-shifting experiences enable a deep shift in one's sense of identity. Mere belief or concept is practically useless in making this deeper shift. In fact, a mental appreciation of spiritual truths may actually be counter-productive in that it can create the illusion that a person is really growing spiritually.
Millions of people "lead lives of quiet desperation," to quote Thoreau. Caught on a treadmill of consumption and despair, alienated from their spouses, their families, their friends, they chase material wealth as a path to happiness. But there is a spiritual revolution afoot on the planet. The old cultural paradigm of acquisition, materialism, and separateness breaks down. A new culture is forming, characterized by interdependence, wholeness, practical spirituality, and sustainability.
Frameshifting offers a way to look at this process of cultural transformation and renewal from an individual perspective. As more people begin to see themselves connected to a larger whole, intimately related to all life, then genocide, wars, alienation, and a callous disregard for life will necessarily become things of the past. This book can help encourage such a transformation.
(David, who is an IIGL financial contributor, can be contacted at d.banner@mchsi.com
Key Resources
Valuable Links for Personal & Planetary Transformation
International Youth Leadership Network
http://www.iyln.org
International Youth Leadership Network (IYLN) is a world-wide initiative, designed to connect young leaders to existing leadership opportunities and resources. The IYLN brings together young people interested in unique capacity building programs that strenghten their leadership potential, as well as professionals interested in mentoring these future world leaders.
Meet Our New Students
We are please to welcome threee new active students this during August. They are from Ethiopia and Nigeria.
Solomon Teshome (Ethiopia)
I am Solomon Teshome, 29, born and raised in Dire Dawa, east of the capital city Addis Ababa, Ethiopia. In 2001, I earned my BA degree in Political Science & International Relation from Addis Ababa University. Since then I have been working in government, non-government and business sectors in different capacities, ranging from expert to managerial levels.
I am the founding partner of Jethro Leadership & Management Institute (Jethro-LMI), an institution established by professionals with the aim to offers a range of services in leadership & management skill development. In the institution, I am in charge of managing, coordinating, promoting and marketing its different programs that includes international professional qualification programs, short-term training programs and consultancy services. Previously, I was in NGO sector and had the privilege to work in different grassroots projects. For instance, with the local NGO called Family & Children Integrated Development Foundation as a Project Officer, and Remember the Poorest Community as a Program Coordinator. While working in these NGOs, I got the opportunity to work in various community based project like primary education, women and child development, HIV/AIDS prevention, Orphan care & support, water & sanitation, gender equality and the like.
However, in response to my inner voice, a year before, I have joined the business sector by co-founding Jethro Leadership & Management Institute. As I am extremely passionate about leadership, and the essence of it is in my heart, no other thing gives me pleasure than reading, writing and discussing about leadership. I strongly believe that having good leadership qualities is a key for everything. That is why I'm thriving to contribute for the enhancement and transformation of leadership concepts and practices in Ethiopia, especially in business and social sectors. Apart from establishing a leadership institution, I established a group: Ethiopian Leadership Society in LinkedIn with the aim to create a platform where leadership issues and practices are raised and discussed.
I would love to read books especially inspirational, spiritual and mystics books are my favorite. Paulo Coelho's "The Alchemist" is of special place in my life. It is the book has totally changed my perspective and outlook about life and the world. In addition the books of Steven Convey and Watchman Nee (The Spiritual Man) are those I admire most. However, when I come to movies, I am not into as such. Yet, I enjoy seeing drama and adventure movies.
No other place comes first into my mind when I think of my favorite destination except the historical places in Ethiopia where I connect with the early civilization of Ethiopia, and with the marvelous leverage of our forefathers. I can mention some of them: Axum Obelisk, Lalibela Rock Hewn Churches and Fasiledes Castle. These places are always reminding me of how men and women of the time were great in unleashing their God-given potential. However, I would rather also see places like Brazil and Caribbean Islands.
Folorunso Adebayo Stephen (Nigeria)
I was born in Abababubu, Idanre, Ondo State of Nigeria some thirty five years ago. I am from a polygamous home and the fifth in a family of eight.
I begin my educational career with St. Paul's RCM School, a village in Idanre, Ondo state. Born to a farmer. Growing up in a polygamous family and a rural setting was very challenging for me as a young boy. Immediately after my secondary school, I went to Loyola College, Ibadan. I had to face one of the bitter taste of life when I lose my father. This shook me to the marrow that I don't know how to cope with the challenges of educating myself. This was just before I completed my primary school.
As a young lad then with the challenges of the future ahead of me, I had to come to Ibadan in order to forge ahead. I then finished my secondary school education in Ibadan. After, this I did some menial jobs, save some money and then launched out to start a nursery and primary school in Ibadan.
Because of the passion I have for education, and in order to improve my self worth, I proceeded to the University of Ibadan in 1997 to study educational management. I still could not complete this programme when my other colleagues graduated because of financial challenge. I however completed my programme in year 2003. After, then, i have done a number of short courses to develop myself and to prepare for the task ahead.
At present, Excellers International is a group of schools with two nursery and primary schools and a college. We have a staff strength of fifty teaching and non teaching staff. Over twenty pupils have been given scholarship to complete their studies. The school has celebrated her fourteeth anniversary.
Last year, I started an NGO, LEEPRI with the sole aim of empowering the indigent with seed loans to better their lots. More than thirty people have benefited from this initiative and we are planning to expand our financial base and programme to reach the more less- privileged.
I am married with two kids. My hobbies includes: reading, traveling, meeting people and singing.
Ugbekile Chuks Friday (Nigeria)
My name is Ugbekile Chuks Friday, am from delta state in Nigeria, from a Christian background, am married with two kids, I live in Lagos Nigeria with my family, I had my first degree in Building technology from a polytechnic in Nigeria, am a practicing engineer. Presently am undergoing a degree study in computer science from Lagos state university, my personal interest are I love reading, sports, meeting people, making friends, travelling and i love creativity in everything I do, my dreams is to be capable and ready to meet the needs of people any time am been approached. To be able to carter for the poor and needy at all times. My goals in life it to get to the highest level in education that I want to get to, to be able to afford the good things of life for me and my family and be able to make an impact in peoples life globally. I love travelling take travelling as a hobby. Have travelled almost all the states in Nigeria. I speak Igbo and English fluently, and understand Hausa and Yoruba languages. As I said before that I love reading and have read books that have helped me motivational spiritually and in my carrier some of my favourite books are (Goals, The 100 absolute unbreakable Laws of business success by Brain Tracy, 100 great business ideals by Jeremy Kourdi, the power of concentration by Theron Q. Dumont, and starting a successful business by Michael Morris. As for movies I love best sellers movies like money can't buy love, Drum line etc.
Thanks!
We extend a special thanks to the following 25 individuals and/or organizations from six countries who contributed to IIGL during August. Your ongoing support makes this work possible.
Deb Silver (Israel)
Gillian Kean (UK)
Edmee DiPauli (UK)
Nahla Rafai (Jordan)
Mark Mazadu (Nigeria)
Emmanuel Osuoza (Nigeria)
Felix Iziomoh (Nigeria)
Ogecjilwi Nwqgbo (Nigeria)
Rwamatwara Egide (Congo)
Lily Ann (USA/NC)
Deb Rosen (USA/WI)
Margie Tice (USA/NC)
Ron Walker (USA/VA)
Judith Royer (USA/ND)
Dina Kushnir (USA/NY)
Corine Wilson (USA.FL)
David Banner (USA/WI)
Heidi Stewart (USA.NC)
Julie Loosbrock (USA/WI)
John Hornecker (USA/CA)
Lynne Murguia (USA/AZ)
Unity of Huntsville (USA/AL)
Michael Lightweaver (USA/NC)
Wanda Gail Campbell (USA/AL)
Janae & Barry Weinhold (USA/NC)
Student Progress
We had 19 students from 11 countries complete a total of 36 books in August. These students were from Cameroon, Congo. Ehtiopia, Kenya, Nigeria, Rwanda, Sierra Leon, Sudan, Uganda , USA & Zimbabwe.
Yieh Odette Gwain (Cameroon)
How To Win Friends
Rwamatwara Egide (Congo)
NonViolent Communication
Solomon Teshome (Ethiopia)
Jonathan Livingston Seagull
As A Man Thinketh
Vivian Muciri (Kenya)
Leadership For Dummies
Stephen Adebayo (Nigeria)
Jonathan Livingston Seagull
As A Man Thinketh
Adedeji Adedoyin (Nigeria)
Keys to Success
Joseph Philip Abue (Nigeria)
Built To Last
Open Book Management
Full Steam Ahead
Difficult Conversations
Change The World
Okolie-Alfred Cosmas (Nigeria)
Psycho Cybernetics
Ugbekile Chuks Friday (Nigeria)
Jonathan Livingston Seagull
As A Man Thinketh
Ezeji Obinna (Nigeria)
Keys To Success
Solomon Nwokoro (Nigeria)
Goals
Emotional Intelligence
The Dragon Doesn't Live Here Anymore
Charles Kabera (Rwanda)
Real Magic
Power of Intention
Law of Attraction
Mustapha Klah ( Sierra Leon)
How To Win Friends
Francis Okeny Silvio (Sudan/Norway)
NonViolent Communication
Goal Setting 101
Andrew Kisangala (Uganda)
Giant Steps
The New Dynamics of Winning
How To Win Friends & Influence People
Noeline Kirabo Mulongo (Uganda)
Unlimited Power
NonViolent Communication
Leadership For Dummies
Lindzee Lindholm (USA)
Power of Intention
Goal Mapping
Busani Sibindi (Zimbabwe)
Keys to Success
Karina Mavunduke (Zimbabwe)
Keys To Success
Graduates
The following student(s) complete one level of study last month:
Kisangala Andrew (Uganda)
Level One
Charles Kabera (Rwanda)
Level One
Joseph Philip Abue (Nigeria)
Level Four
Rwamatwara Egide (Congo)
Level Two
Statistics
New Enrollments
7 enrolled in August
65 enrolled in 2010
Book Assessments
36 in August
248 in 2010
Books Shipped
12 in August
309 in 2010
Cost of books
$252.05 August
$5,526.35 in 2010
To Contribute By Credit Card, Click Here
Newsletter Archive: Click Here to view archived issues of the Global Leadership News