International Institute For Global Leadership
Issue #100 * April, 2010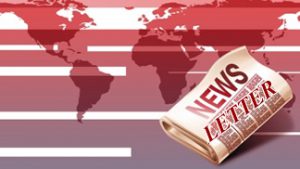 www.global-leadership.com
Asheville, NC. USA
Guest Editorial
The power of seeing beyond.
By Joseph Ngonidzashe Zvoushoma (Zimbabwe)
From Nov 2009 to Jan 2010, I had the privilege of staying with a fellow Zimbabwean and IIGL student, Lovemore Nyatsine, founder of of the Seed-bed.com, an organization dedicated to helping people manifest their dreams. I learned many new things during my time with Lovemore, but there is one instance especially that I will not forget; he showed me "the power of seeing beyond".
Many of us live a shortsighted life which I call Myopia-Living (ML). ML is just a state of mind which denies you seeing the possibility of a better future, it denies you the ability to plan for that future simply because you cannot see beyond today. ML is the life of losers, those who don't believe in perseverance, patience and the principles of faith. However, since this is a mental state, it can be changed. You can easily replace it with what I have come to term the Perfect Mental State (PMS). PMS introduces you to the power of seeing beyond. Many factors as social, cultural and belief systems have really played an important role in shaping our lives and destinies, however many of these "treasured" cultures have the power to abort our great destinies if they are not addressed and changed. "As a man thinketh so is he", what do you meditate on as an individual? What do you think is drawing you back from progress? What do you perceive as impossible when it's only you applying your ML standards? Are you talking yourself down? what are you believing and actively planning for in 5yrs, 10yrs or even 20yrs from today?, do you believe you can change your tomorrow if you change your mental state today? Take time to think over these questions and check where your loopholes are, don't procrastinate act now! My loud call today is "get out of that comfort zone, it is a deadly zone" you deserve better that the status quo, this a challenge to think afresh, see new horizons and function in a totally different dimension, you are the best creator of your own life, go for it, the day is to day, only you can make this a possibility: The power of seeing beyond.
In The News
IIGL 2009 Annual Report
http://www.
IIGL Developments
One of the ongoing goals of IIGL for the past four years has been to develop it's own leadership in an effort to move from 'me to we' as the founder says. The idea is that the ultimate success of an organization is dependant on it's ability to ultimately out grow it's dependency upon its founder. IIGL is making good progress in this direction. With the election of a new leadership team last summer and with the assistance of the past president, Deb Rosen, who is now serving as a consultant in 'resource development' more and more people are becoming involved and assuming greater and greater responsibility. In it's preparation for elections in July, one of the new initiatives of the nominating committee is to elect two officers for each board position; one of who would be an IIGL student-in-training serving under the mentorship of the primary officer.
What Our Students Are Saying
Kisangala Andrew (Uganda)
Words cannot fully express what I feel after finishing my first two introductory books. These studies are like a dream come true for me. And know one thing for sure: This great opportunity isn't just for my own personal benefit, but will be a benefit to my family and the world as a whole. This is because that, by the time I'm through with the course, I know that the only limits I will have are those I set for myself. For example, I just tested out a few of the lessons I learned from the introductory books and wow, its amazing the results I'm seeing. I'm currently in my first year of university studies pursuing a bachelors degree in science but recently I was able to coordinate a workshop for 5th year medical students and some of them wondered if I was a practicing doctor, all because I used some of the lessons I learned from these two books.
Students In Action
IIGL Students Attend Peace Conference In Thailand
Three IIGL students; Julius Magala (Uganda), Kula Zodua (Liberia) & Bereket Alemayehu (Ethiopia) recently attended a two week "Peace Revolution Conference" in Thailand sponsored by the Dhammakaya Foundation and hosted by the World Peace Initiative (WPI), which is a non profit organization which aspires to achieve Global Peace by enabling people to attain inner peace. The theme of the conference was "Global Peace On the Move." The IIGL students were three of more than 30 young people from 28 countries who attended the conference.
The first week of the conference was held at the Sak Sawang Retreat Center where participants listen to the teaching of the monks and gained a deeper understanding of meditation. The second week or last part of the conference was held in Bangkok, at the Valaya Hotel, where participants attended a series of workshops & group discussions, observed the 'light of peace and alms giving' ceremony and visited the World Dhammakaya Center. The conference concluded on March 4th with each participant receiving a certificate as a qualified Global Peace Agent and a Peace Energy Medallion.
To quote one of the participants – Kula Zodua of Liberia – "I must admit that the conference was inspiring; it brought us to face reality as to how one can attain peaceful living and bring about Global Peace through meditation. I have come to terms with the fact that knowing who I am is a necessary effort in any step to comprehend others and to recognize the positive energy in other people. Though the people I met in Thailand came from different countries and background, we all share the pursuit of inner peace. As a result, all of us spoke the same fundamental language; the language of inner peace.
What Our Students Are Reading
The Art of Possibility: Transforming Personal & Professional Life
By Rosamund and Benjamin Zander
This is a lively, sensible manual for turning life's obstacles into possibilities. It includes a collection of illustrations and advice that suggests ways to change your entire outlook on life and, in the process, open up a new realm of possibility. Packed with examples of personal and professional interactions, the book presents complex ideas on perception and recognition in a readable, useable style.
Thanks!
We extend a special thanks to the following 28 individuals and/or organizations from five countries who contributed to IIGL during March. Your ongoing support makes this work possible.
Deb Silver (Israel)
Edmee DiPauli (UK)
Lale Eterm (Turkey)
Mark Mazadu (Nigeria)
Felix Iziomoh (Nigeria)
Gabriel Onoh (Nigeria)
Nwagbo Francis (Nigeria)
Jane Rau (USA/WI)
Lily Ann (USA/NC)
Deb Rosen (USA/WI)
Ron Walker (USA/VA)
Margie Tice (USA/NC)
David Banner (USA/NC)
lorin Oswald (USA/WI)
Judith Royer (USA/WI)
Dina Kushnir (USA/NY)
Corine Wilson (USA.FL)
Heidi Stewart (USA.NC)
Naomi Stauber (USA/AZ)
Barbara Mader (USA/NM)
Julie Loosbrock (USA/WI)
John Hornecker (USA/CA)
Lynne Murguia (USA/AZ)
Gregory Burazer (USA/NC)
Roberta Ringklob (USA/WI)
Evelyn Garfinkle (USA/WI)
Michael Lightweaver (USA/NC)
Wanda Gail Campbell (USA/AL)
Janae & Barry Weinhold (USA/NC)
Student Progress
We had 12 students from 8 countries complete a total of 18 books in March. These students were from Cameroon, Congo, Kenya, Mali, Nigeria, South Africa, Sudan & Zimbabwe.
Ntobo, Valentine (Cameroon)
* Real Magic
Rwamatwara Egide (Congo/Egypt)
· Goal Setting 101
Vivian Muciri (Kenya)
· The New Dynamics of Winning
Modibo Dembele (Mali/USA)
· Keys To Success
Joseph Oluseye (Nigeria)
· Real Magic
Olugnenga, Adebiyi John (Nigeria)
· Real Magic
· Giant Steps
· Success Through A Positive Mental Attitude
· The New Dynamics of Winning
· How To Win Friends & Influence People
Okolie, Alfred Cosmas (Nigeria)
· Success Through A Positive Mental Attitude
Solomon Nwokoro (Nigeria)
· Rich Dad Poor Dad
· The Monk Who Sold His Ferrari
Nwagbo Ogechukwu Francis (Nigeria)
· Psycho Cybernetics
· Success Through A Positive Mental Attitude
Olita Talent Nyathi (South Africa)
* Sitting In The Fire
Francis Okeny Ochira (Sudan)
· The New Dynamics Of Winning
Unotida Nyoni (Zimbabwe)
· Keys To Success
Graduates
The following student(s) complete one level of study last month:
Olugbenga Adebiyi John (Nigeria)
Level One
Olita Talent Nyathi (South Africa)
Level Five
Statistics
New Enrollments
6 enrolled in March
22 enrolled in 2010
Book Assessments
18 in March
87 in 2010
Books Shipped
88 in March
136 in 2010
Cost of books
$1,586.81in March
$2,323.69 in 2010
To Contribute By Credit Card, Click Here
Newsletter Archive: Click Here to view archived issues of the Global Leadership News