Nigeria
Full Names: Idem Udeme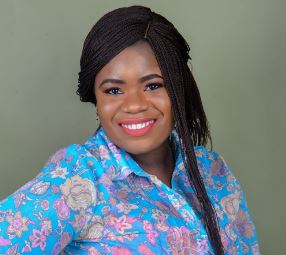 Country: Nigeria
Email: demsydem08@gmail.com
Date of Birth: May 10, 1986
Education: Degree
Occupation: Engineer
Please describe your vision of a world that works for everyone.
To create place for leadership potential discovery and development, where leading is more about the people and inspiring then to be better.
What do you see as the most pressing problems facing the world today?
Being from the third world, from my country aspect the problem I see is poor leadership, greed and poor plans.
How do you feel these problems could best be solved?
Grooming Leaders with the right understanding that leadership is more than a title that its about the people, inspiring them and being the leader that people will gladly follow. Also that leadership is not about personal gratification.
Profile
I am Udeme Idem, the founder of Elite Coach (Africa). The Elite Coach Africa is a leading non profit organization that promotes personal and corporate leadership through her training and seminars. We believe everyone has leadership potential to drive social change, make an impact and be a change agent. A platform for leadership potentials discovery, and builders of society, church, business leaders through training, coaching and mentoring. I am the organizer of Kogi Leadership Summit.
In 2019, we founded Kogi Leadership Summit to address the leadership skill in this state. Our Mission: To create a platform where we nurture leadership and enterprising skills. We believe our training and seminar will make you a change agent in your personal and organizational life. Our Vision: Creating a community where leadership potentials are discovered and developed. An event geared towards leadership capacity building.
I am a graduate of Electrical Electronics Engineering from the Air Force Institute of Technology, NAF- Base Kaduna, where she finished as the best graduating student. I am a member of Nigerian Association of Technologist in Engineering (NATE). I hold a professional Certificates on Reliability and Maintenance Engineering, Diploma in Operations Management, Diploma in Public Relations and Certificate in Leadership skills in Business. I am God-faithful, always willing to obey him. I served the church in different capacities as Youth President, Sisters coordinator and Sunday School teacher. I am passionate about developing people, and believe one should always leave a place and people better than they met them. To leave good behind. I am an Akwa Ibomite, from Ukanafun. I currently work with Dangote Cement, Obajana as a Reliability (Electrical) Inspector.
Click Here to Read My Book Assessments
Books Completed
As a Man Thinketh
Jonathan Livingston Seagull
PsychoCybernetics
How to Win Friends and Influence People Assessment
Keys to Success
Success through a Positive Mental Attitude
Awaken the Giant Within
Creating your Path through Leadership
Goal Setting 101
Maximum Achievement
The Power of Intention
GOALS
Nonviolent Communication
The Seven Habits of Highly Effective People
Leadership for Dummies
The Law of Attraction
The Leader who had No Title
The 5 Second Rule
How Successful People Think
The Monk Who Sold His Ferrari