Maylaysia
Name: Moses Ojukwu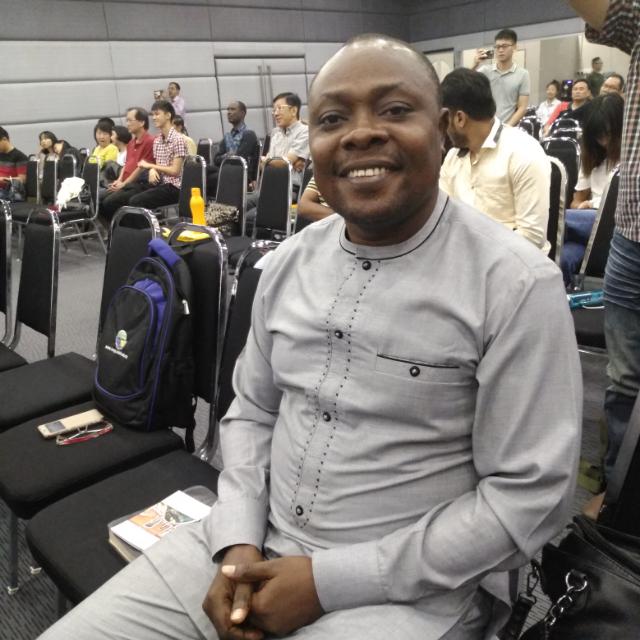 Country: Malaysia
Email: macmosesforall@yahoo.com
Date of Birth: December 23, 1983
Education: M. Sc
Occupation: Scholar
Please describe your vision of a world that works for everyone.
I have a vision of a world where human right will be upheld. People will be giving equal rights and opportunities to excel regardless of their color, race, tribe and religion. A world where peace will reign and development will be the order of the day.
What do you see as the most pressing problems facing the world today?
Terrorism , political instability, corruption and poor leadership. \r\n
How do you feel these problems could best be solved?
Teaching and learning, proper mentoring and also reinventing the minds of people to live and let live.
Profile
I am Moses Ojukwu. A Nigerian by birth but currently on a doctoral study at the University sains Malaysia, Malaysia. My research interest is on food structure and analysis with emphasis of local foods. During my undergraduate studies in Nigeria, I was privileged to lead my fellow students in different capacities such as class Representative, member of the student parliament and eventually the secretary general of the Student Union Government. During those times, I was able to galvanize the students towards solving most of our contemporary problems. I currently teach university students, though on a study leave.
I was born on December 23, 1983, to a family of four girls and 2 boys. My desire for learning made my parents to enroll me into a school when I was less than two years old. From Childhood, I have always desired knowledge in all facets because knowledge is power. I have always sought to make the world around me better by imparting my environment and people around. Little wonder I couldn't wait for university education before I started teaching in a Basic school in my home country where my impact is still resonating till date, after about 18 years.
Currently, I am an academic staff in the Department of Food Science and Technology, Federal University of Technology, Owerri, (FUTO) Imo state, Nigeria, on doctoral training at the University of Science, Malaysia. My research interests are on malting of different tropical cereals for suitability in brewing; An in-depth study of the utilization of soybeans. Formulation of beverage blends as functional foods, Noodles structure, and chemistry. Affecting my environment made me participate in Students unionism as an undergraduate. This afforded me the opportunity to lead and represent students in various capacities. I belong to many professional, non-governmental, humanitarian and religious organizations where I strive to learn, unlearn and give back to society. It is my firm belief that the problem of my country and the world at large is leadership and through learning and exposure, men and women will be developed to rise to this challenge.