Mexico
J. Alfredo Pérez Ruiz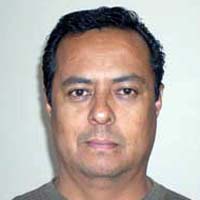 Email: celiann1@Yahoo.com.mx
Web Page: http://tabernaculorestauracion.webs.com/
Date of Birth: February 13, 1965
Education: Associate in Arts of Bible Studies
Occupation: Pastor
Please describe your vision of a world that works for everyone.
With equal rights and responsibilities
What you consider to be the most important problems it is facing the world today?
Sin and inequality lack of respect for the authority and moral.
What do you think would be the best solutions to these problems?
Jesus and justice preparation and study and people can be better persons and respectful
Profile:
I was born in Mexico City in 1965, from a Catholic family, upon entering high school, I started experimenting with drugs and alcohol, I was arrested for murder with a gang at age 17, at age 20 entering to the prison for bank robbery, I went to the U.S. undocumented in 1995 I was in prison for drug trafficking In 1997, there I started going to a church in 1998, I became, and I got married and was removed to Mexico in 2001, I estudie in a Bible college in Texas and in a Bible school in Mexico, opened Missions in Huimilpan, Miranda, La Solana, in the state of Querétaro, and was pastor in Tepeji del Rio, Tetepango and Progreso de Atotonilco in Hidalgo state for three years, now we are starting a mission in San Juan del Rio I can not really put a profile page since I can only write about the work as a pastor have made my family and I, because before i have nothing real important to write, the past left behind.