Nigeria
Ikeh Victor Chinedu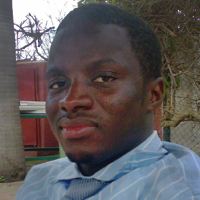 Email: dacoolvictor@yahoo.com
Website:
Birthday: June 6th
Education: B. Eng – Mechanical/Production Engineering
Occupation: Worker
Please describe your vision of a world that works for everyone.
A world that works for every one is a world with purpose and leadership that is based on common goal and people oriented in nature.
What do you see as the most pressing problems facing the world today?
Tolerance , love, security of life, property and economy.
How do you feel these problems could best be solved?
By being sincere, tolerant, people oriented policy and democratically established national or world ideology.
Profile
I am a cool, calm, confident and vocal person, I love Jesus and i believe that he is a role model that we all should emulate. I also love music,meeting people and continuous self improvement. i don't know every thing but i learn very fast. i am a hands on leader and i try to provide leadership position in any organization or group.
Click Here to read My Book Assessments
Books Completed:
As A Man Thinketh
Jonathan Livingston Seagull
Success Through Positive Mental Attitude
Keys to Success
PsychoCybernetics
How to Win Friends and Influence People
The New Dynamics Of Winning
Giant Steps
Real Magic