Nigeria
Name: Ibrahim Samaila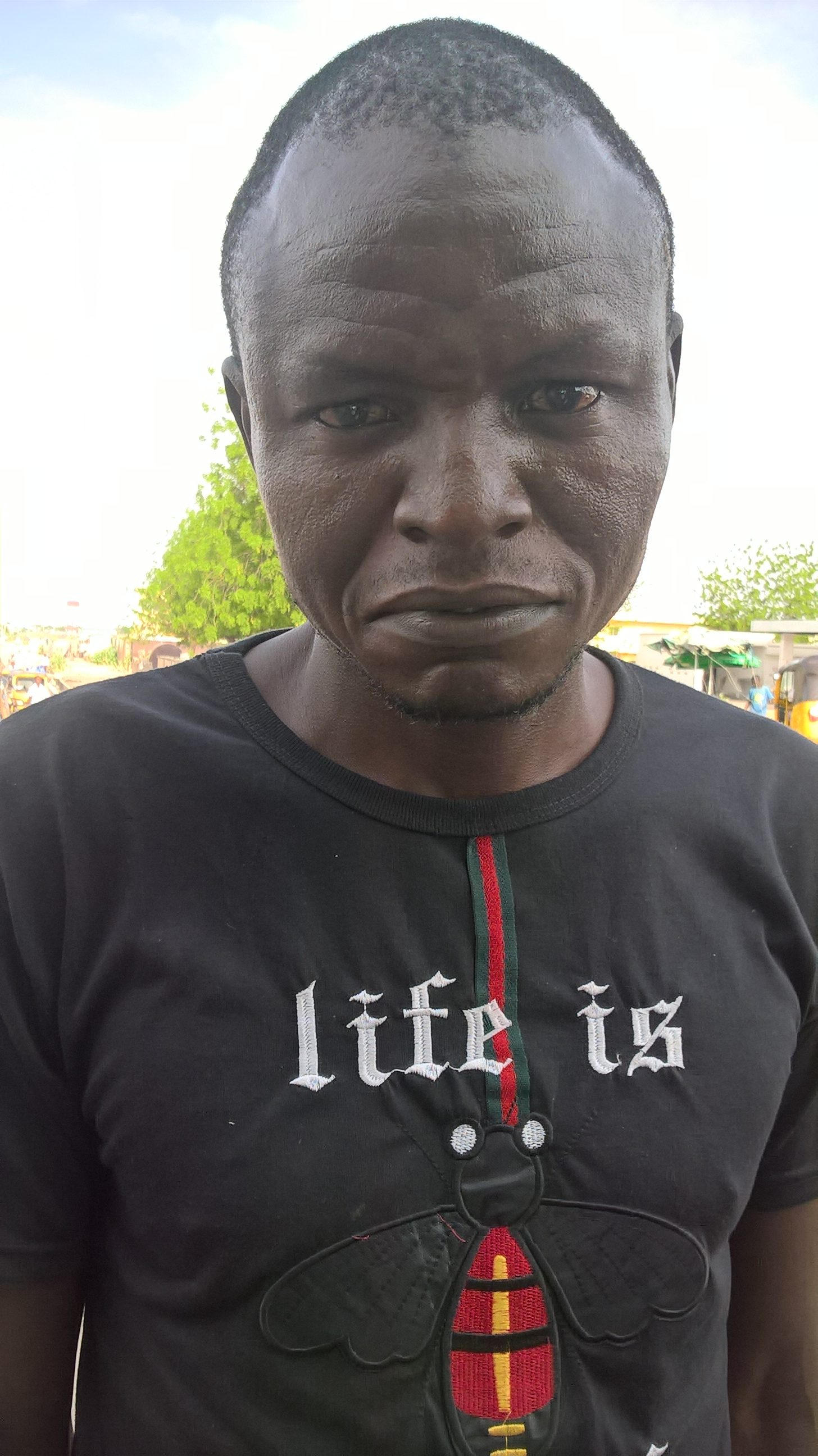 Country: Nigeria
Email: samailabrand@gmail.com
Date of Birth: January 29, 1977
Please describe your vision of a world that works for everyone.
A world that works for everyone is a world that everyone can live beyond a financial boundary and be independent; a world that works for everyone is a world where we live under free laws and a crime-free one; a world that works for everyone is one where everyone respects one another; a world that works for everyone is one that is free from terrorism and war, which will give everyone a sense of development.
What do you see as the most pressing problems facing the world today?
Today is facing uncountable problems ranging from, Leadership: Poor leadership and corrupt leader which causes discomfort to the followers. Financial: Many people of the world are facing financial problem of different types which affects their well-being in the world. Nepotism: This causes many misunderstanding and makes crisis and wars inevitable. Racism: This is a problem that gives denial to many in quest to have the right of living. Terrorism, war, and crisis are another ways of causing sorrow, tears, and blood shed to the inhabitant of the world.\r\n
How do you feel these problems could best be solved?
The problem facing the world can be solved in many ways as follows: Leadership: A good leader is the most important part in the society. With good leadership and proper management of the world's resources oth human and natural. The global financial problem can be solved in two ways government policies to alleviate individual nation's poverty, and individual policy to alleviate self-poverty. The government must come with a good money policy that works to correct the financial challenge on the inhabitants in the host country. The individuals too can solve their financial problem by reducing unnecessary expenses. War, crisis, terrorism, and other conflict can be solved by coming together as one people with the same idea towards maintaining the culture of peace.
Profile
I was giving birth to in Minna, present day Niger State, Nigeria. As a son of a Nigerian Police Officer, I have the privilege to travel through the Middle-belt and some parts of the Yoruba land in Western part of Nigeria. I started my primary education in 1984, and later moved to Government Unity Secondary School in Kwara State, North Central of Nigeria. On 29th of September 1996, a new chapter opened in my life as I journeyed to the North-East of Nigeria, where my parents extracted from; I was living with my Father's younger brother in Adamawa State. The living becomes a little bit tough which led to my drop out from a tertiary education in year 2000. I was lured by a friend to Maiduguri, Borno State in search of a greener pasture, but things did not go as planned, and the relationship with that friend of mine was aborted. In 2002, I ventured into selling entertainment materials (movies in DVDs, etc.). there was a seemingly set back on the 29th of February 2012 when my whole shop was completely burnt down by members of the insurgency group, also called Boko Haram. Few days later, I ventured into selling newspapers and other magazines. This provided me experience in terms of sales and marketing. With the business breakdown in North-east region as a result of the insurgency revolts, I returned to my home state to start farming and poultry businesses. I am currently into shoes repair and designing. I do have a zeal in the proposal for integrated shoe and fashion design industry. The popularity of this industry makes it a lucrative business, which can also spring into export. In Nigeria as at today, a shoe manufacturing company is scarce, even though everyone need to wear a shoe. Looking at great companies like Adidas, Puma, Reebok, Converse, Berluti, and many others, it is a success story that can be birthed also in my country. And my ambition can as well be a source of employment to other aspiring youths. The actualization of this dream will not only bring fulfillment, it will also bring honor to the country in the hall of home-made products. It can also serve as a research Centre for those who want to know more about African-based shoe industry, as it geared towards producing high-quality brands. I live in a community where shoe is a big factor to children on the streets, as 10 can walk pass you and only 1 may be putting on a foot wear. And even to adults, what they wear is not looking good on them, in terms of quality and fitness. Many of the shoes are looking tattered, majorly because they buy poor quality ones or buy already used and are already in use for years. The shoe of a man really tells of him (same for woman), it tells of the dignity that is ascribed to the being. An affordable and a quality shoe will go a long way in abating the lost dignity in my homeland, in terms of creative industry. With what I have heard about IIGL, on how it can help bring dream alive, then I know my time here will be an interesting one.