Ethelbert Obinna Umeh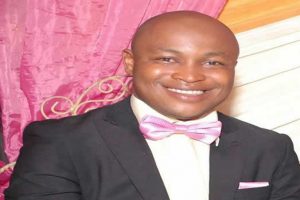 Nigeria
Ethelbert is the 18th graduate of IIGL and the fastest graduate ever in the history of IIGL. He has been serving as Board President since 2018, and currently on his final term. He is an Organic Plantain farmer, Leadership Coach, Speaker, Consultant, and 100% Ghostwriter (he write speeches, articles, blogs, books, website contents, product reviews, biographies etc for individuals and corporate brands).
Through speaking and writing engagements alone, Ethelbert has reached tens of thousands of people within the last 10 years. He is deeply passionate about building the leadership capital of his community. He is an African Changemakers Fellow, selected in 2019.
Ethelbert is the CEO of "Blueprint Consulting" a leadership development and Content Writing Organization. He is a passionate promoter of John Maxwell's philosophy "Everything rises and falls on Leadership." This has motivated him to continue to inspire individuals and organizations to reach their exponential personal and organizational goals. He has communicated this proven leadership principles to many individuals and professional organizations, and achieved exceptional results.