Ethelbert Obinna Umeh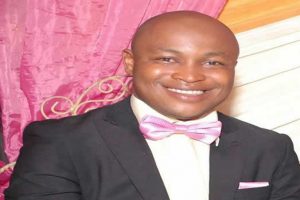 Nigeria
I am an online journalist, freelance writer, Social entrepreneur, Keynote/ leadership speaker, teacher, author, and leadership consultant. As an online freelance writer, I have ghost-written over 1000 articles for my clients; I have worked with clients in over 40 countries of the world.
I have published over 500 articles and news stories online. In addition, I have written 3 books currently on sale in Amazon.com (You can view them here: http://www.amazon.com/dp/B00KRPYX6K, http://www.amazon.com/dp/B00KRVIJ32
http://www.amazon.com/dp/B00KRPWV46)
IIGL provided me with the "roots to grow and the wings to fly" on global leadership, human capital development and Social Entrepreneurship. I am fulfilled serving my clients, igniting leadership and touching lives creatively in my community due to my encounter with IIGL.
I have a B.A. degree in Philosophy from Pontifical Urban University, Rome and another Bachelors degree in Mass Communication from Richmond Open University, Nigeria.
Other Professional certifications held include: Executive training on 'Leadership and Management' from BAU Executive Education, Nigeria. 'Strategies for Personal Growth and Development' from Young African Leaders Initiative Network, and currently a certified Business advisor from The Institute of Business Advisers, Nigeria.
Over the last few years, I have been actively involved in promoting girl child education, peace building, gender equality, human capital development, and creative writing among my community, students and audience in conferences and other corporate events.
To inspire lives in my community and around the world I started my blog: http://www.emotionalzone.com/ and I have been using it to write articles and address some questions people ask me on Leadership, entrepreneurship, motivation, relationships and occasionally write on celebrities and random events happening around me.
I have solidly engaged myself with series of leadership trainings, which have equipped me for my upcoming start-up organization. IIGL leadership program had been an awesome encounter; it equipped me with all the needed leadership and entrepreneurial skills to make an amazing impact, not just in my community but around the world. I can't imagine what my life would have been without my encounter with IIGL.