Nigeria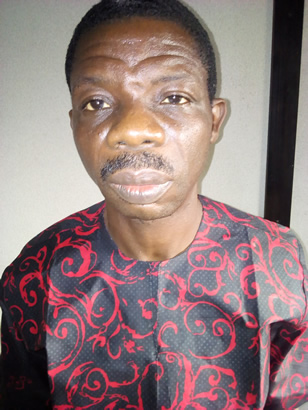 Name: Adeyemi Johnson Adetunji
Country: Nigeria
Email: divinsight@gmail.com
Date of Birth: May 2, 1067
Education: Master Degree in Library and Information Studies
Occupation: Librarian
Please describe your vision of a world that works for everyone.
My vision of a world that works for everyone is a world that is void of injustice. A world where everybody is equal before the law. A world where the three basic of human being, food shelter and clothing are met. A world where everybody has access to free health services, education and gainfully employed.
What do you see as the most pressing problems facing the world today?
The most pressing problem facing the world today are security problem. Insecurity is looming large on a daily basis. The world is becoming more unsafe. Insurgencies, suicide bombing is gaining ground. Also, climate change is eating the world up. Natural disaster is on increase. Couple with the aforementioned is hunger and poverty and unemployment problem. Thousands of people could hardly afford two meals per day. Myriad live below two dollars per day. Poverty is ravaging the world. The rate of unemployment is on increase on yearly basis especially in developing nations. Going to school is fast becoming unattractive due to unemployment challenges. Corruption is another problem that is facing the world today. Nations are infested with corruption. Loyalty, fair play, honesty and justice is becoming a things of the past.
How do you feel these problems could best be solved?
There is a saying that if you are not benefiting in an environment you would not mind destroying it. There is the need to inculcate sense of belongings in every citizens of every nation. This can be done by treating every citizen of the world equally regardless of tribe, culture or race or educational qualification or achievement. The reason is that most of the human beings that are agents of insecurity are using it to agitate for one thing or the other or as a result of unmet needs Rule of law should be strictly observed. Education should also be made free at all. Education will bring about liberation of the spirit, soul and mind. Education should address the current challenges such as climate changes. This will reduce climate injustice. Also honesty and truth should be greatly rewarded. This will motivate others to follow a righteous path. I am not advocating that offenders should not be punished to serve as a deterrent to other but ht e righteous should be rewarded as well
Profile
My names are Adeyemi Johnson Adetunji. I hailed from Oyo State Nigeria. I was born 51 years to Mr and Mrs Adeniran Adeyemi. I had my first Degree in Education History/Christian Religious Studies from University of Ilorin, Ilorin, Nigeria in 1994 with second Class Upper Division. Thereafter I proceeded for my graduate studies in Library., Archival and Information Studies from University of Ibadan in 1998 with proceed to PhD. I am a certified Customer Relationship Manager from New Horizon in 2018. I emerged the best student scoring 833 out total mark obtainable of 1000. I won The Essential Electronic Agricultural Library (TEEAL) Grant in 2016. I am married to Oluwatomisin, a Child educator and Counselor. I am blessed with three children, Enoch, Adeife and Adeiye. I am a teacher and a Librarian in the first private University of Technology in Nigeria, Bells University of Technology since 2008 till date. I am in Senior Librariian cadre. I am currently teaching Ges 107, the use of library and study skills. I fully engaged in information resources development, selection ,processing and dissemination. User education and information literacy program constitute an important part of my assignment. I have many experiences in teaching/Research Experience/ Community Service in University systems. I have been privileged to coordinate some organizations. I am the convener of Covenant Family Network, an organization that is dedicated to the well-being of families. I have passion for family. Whatever inconvenient any family inconvenient me. My dream is for a world where family lives in unity and harmony. I have passion for parenting. I am also privileged to coordinate Winners Satellite Fellowship and Jesus Alone Chapel, the interdenominational Church of Bells University of Technology, Ota. Ogun State, Nigeria. I am an author. In 2012, I published a book titled "Every Child is a Genius." The book is an attempt to de-mystified the erroneous belief that schooling is for certain group of people with a particular level of Intelligent quotient. I am also a Lecturer and I have published several articles in journal of repute viz: Towolawi K.O. & Adeyemi J.A (2010), Acquisition and use of library resources in a University of Technology: a Statistical record assessment Library Philosophy and Practice (2017) contributions of management theory to modern library management Book of Reading on Research and Development Department of Adult Education, College of Applied Education and vocational Technology, Tai Solarin University of Education Ijebu Ode.Ogun State. I am an inspirational speaker. I am a sought after speaker in schools and churches. I have been privileged to present among others at Christ .Ambassador School, Bells Drive Ota, Christ Army International, Orientation program for new undergraduate student at Bells University of Technology, Ota, Also, I am a regular presenter in our District meeting on a regular basis. My hobbies are reading and writing.