Nigeria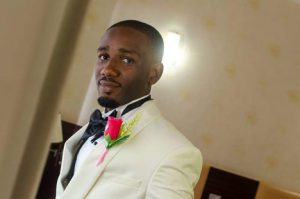 Name: Victor c. Onochie
Country: Nigeria
Email: iamvictoronochie@gmail.com
Website: www.geniusmeta4.com (under construction)
Birthday: March 27, 1983
Education: BSc Accounting and Finance
Please describe your vision of a world that works for everyone.
A global interdependent community of self-actualized human beings who explore their potentials and lead their lives in line with natural laws and universal principles to create and innovate for the common good while having fun doing it. A productive and serviced based society built on love and self-transcendence.
What do you see as the most pressing problems facing the world today?
Indoctrination; Ignorance; Politics based on individualism; A poor understanding of the concept of Love; Abdication of personal responsibility to develop and explore one's potential and one's mind; The failure concept (fear of failure); Complain and blame
How do you feel these problems could best be solved?
A global awareness of Spirituality and Love's true meaning
A global awareness of Personal Responsibility, Leadership and Growth
A global awareness of Creativity, Innovation and Valued Service
A global re-orientation of the family concept (Parents should learn to understand that they are channels which children come into the world and are nurtured. They are to guide and coach not control or indoctrinate, because the child is free and unique and have his/her own mind and should use it to explore and serve the world like Einstein, Steve Jobs, Edison etc).
Profile
I was born to a small Igbo Christian family in Nigeria at Kaduna; I am the last of two children, I have an elder sister who is a Journalist. I studied Accounting at the university which I believe was from an admiration of my father's career, but I have eventually found a strong desire for helping people transform their lives hence a calling to leadership development which has been due to my research and reading on psychology and human behavior. I am married to an awesome woman who is also a chartered accountant like my dad and we have a lovely son who is a year old, we are also dedicated in helping families experience a fruitful and fulfilling union built on true love. I believe every human can change as long as that being believes he/she can and decides to change. I believe no one can change another but can influence another to change.
I am a strong believer in spirituality and personal development. I believe everyone is potentially a genius, but must first lead his/her own life experience and must find a definite purpose to explore his/her unlimited potential in other to serve the world. I believe in the law of cause and effect. I believe the whole essence of living is Love, and nothing great has been achieved without love. I believe we are all entrepreneurs and leaders in one way or the other. I am a leadership and High performance Consultant, Coach and Trainer. I am the Co-founder of Genius Meta-4 Int'l Ltd and presently the President and CEO. Our vision is to help people gain control of their lives and serve the world in the most fulfilling way and explore their potentials.
I am presently the Vice-President Education for Asorock Stars Toastmasters International Club in Abuja Nigeria (A Public speaking and leadership club).
The people who have had the most influence in my life are: Jesus The Christ, The Buddha, Albert Einstein, Andrew Carnegie, Dr Stephen R. Covey, Ralph Waldo Emerson, Bill Gates, Melinda Gates, Warren Buffet, Peter Drucker, Abraham Maslow, Nathaniel Branden, Michael Jackson, Tupac Shakur, Shawn Carter, Lionel Messi, Cristiano Ronaldo, Michael Jordan, Sean Combs, Richard Branson, Elon Musk, Oprah Winfrey, Marianne Williamson, Tony Robbins, Seth Godin.
I am dedicated to leadership development focusing on valued service, raising self-esteem, emotional intelligence, synergy, entrepreneurship, entrepreneurship, productivity and high performance. I believe leadership in its real essence is love. I believe the quote: Treat a man as he is and he will remain as he is, treat a man as he can and should be and he will grow and become as he can and should be. I visualize myself as a thought leader in Leadership, personal change, Human relations, Entrepreneurship, Family and relationships. These are my strong interest and I know I will be studying them for a long time, probably the rest of my existence here on earth. They are also the area I want to have the most impact.
I love music and have been strongly influenced by wonderful artists over the years and I think these tracks have had the most influence in my life like:
Heal the world – Michael Jackson; We are the world – USA for Africa; Unconditional love – Tupac Shakur; Where is the love? – Black eyed peas; Can you stand the rain – New Edition; Greatest Love – Whitney Houston; Man in the mirror – Michael Jackson
I still believe – Lionel Richie; Living Proof – Mary J. Blige; I believe I can fly – R.Kelly; When you believe – Mariah Carey & Whitney Houston; Color of love- Boyz 2 Men.
I also love good movies and I can list few of my favorite as follows:
Fireproof your marriage; The Godfather (all parts); Scent of a woman
Transformers (all of them); Armageddon; Rocky (all parts)
I am addicted to reading books because of the profound awareness they have raised in me, these are some of my favorite books:
As a Man Thinketh- James Allen; Seven habits of highly effective people – Stephen Covey
A return to love – Marrianne Williamson; Man's search for meaning – Viktor Frankl
How to win friends and influence People – Dale Carnegie; Think and Grow Rich – Napoleon Hill; Six Pillars of Self-Esteem; Good to great – Jim Collins
A course in miracles – Helen Shuchman; Awaken the entrepreneur within – Michael E. Gerber; True North – Bill George; Power of now – Eckhart Tolle
Purple Cow – Seth Godin; Linchpin – Seth Godin; Conversations with God – Neale Donald Walsh