Sierra Leone/Turkey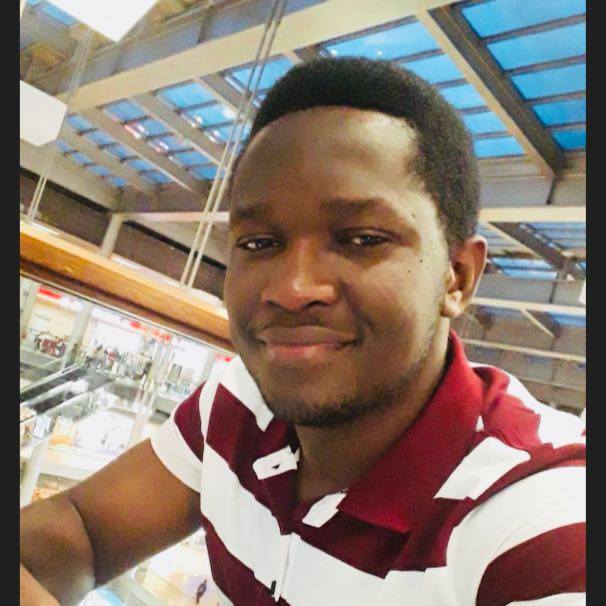 Name: Noah Abdul Mansaray
Country: Sierra Leone/Turkey
Email: abdulnoahmans@gmail.com
Date of Birth: August 16, 1992
Education: MBA (Financial Markets and Investment Management)
Occupation: Student/Accountant
Please describe your vision of a world that works for everyone.
I want to see a world that is free of war, diseases and poverty. I am from Sierra Leone, a third world country. These topics are not strange to us as we experience them on a daily basis. I want to be part of the solution to the problems of the world.
What do you see as the most pressing problems facing the world today?
Like i stated earlier, war/terrorism, diseases and poverty are the most pressing problems facing the world today. It is quite unbelievable that in the 21st century some parts of the world are still not enjoying stability. Be it terrorism or war, it is sickening to turn on the tv and see innocent people especially kids and women suffer from these acts. Developing nations still struggle with proper health care facilities. On a daily basis, people die from curable diseases. Poverty, which is man made, is widespread in most parts of the world. Greed, corruption and mismanagement of public funds and resources are common attributes with people in authority, causing the ordinary populace to feel the bruise.
How do you feel these problems could best be solved?
We must love ourselves more. Love is the solution to most of the problems highlighted above. As Martin Luther King stated "hate cannot drive out hate, only love can do that." If you love your fellow human being you won´t kill or destroy his/her property. We must learn to communicate and settle our discrepancies amicably. Youth must be empowered with the right skills, which will enable them to be productive in society. People in power should realize that they have a moral responsibility to govern effectively and produce befitting results. The world is ours, and we all have a moral responsibility to make it a better place.
Profile
Over the years, I have been striving to add value to myself. This drive has helped me pursued academic success and paved the way for a promising future. As the improvement of one´s intellect and physical capacities is also the correct means of contributing to humanity. I graduated with a First Class honors degree in Accounting and Finance from Fourah Bay College (University of Sierra Leone). In this first-ever university to be established in Sub-Saharan Africa, my constant strides to achieve academic excellence yielded fruits – I ranked top in my class. I studied Business Administration at Maters level and learnt a great deal about corporate governance, the specific rules and practices of accounting, as well as looking in greater depth at management and its relationship to broader aspects of leadership. As a result of my exemplary performance, I was awarded (a plaque and the sum of the one million) as the Best Graduating Student from my department by the University of Sierra Leone in collaboration with the Sierra Leone Commercial Bank. Besides my dedication to my studies, my enormous love for my subject areas and "never give up" attitude led to this great performance. My country, Sierra Leone, a war-torn and an Ebola-ravaged country, continues to suffer from endemic poverty, slow economic growth amidst wide income inequality, low levels of agricultural and industrial investment, ineffective government services, and shocks emanating from the global economy and natural disaster. After twelve years of post-conflict economic recovery, the Ebola epidemic struck, stalling economic growth and development, leaving the country in a complete deadlock. Despite the presence of foreign aid, the country's human resource, governance and enabling environment for economically viable activities, is ill-equipped to champion economic development program that may resuscitate her economy to a more desirable state. In spite of being a resource-rich country, the July 2014 UN Human Development Index which ranks countries based on income, life expectancy, education and quality of life graded Sierra Leone 183 out of 187 countries. Notwithstanding the volume of government support on education, unemployment rates continue to rise on account of the existence of academic courses that do not match the demands of the labor market. I strongly believe that the key to ameliorating these menaces to our country is proper leadership, education and youth empowerment. Hence, over the years, I have been proactive when it comes to these causes. In 2010, together with a couple of my university friends, we set up an organization called Youth In Action For Development (Y.I.A.D). This organization was working towards youth empowerment, education and crime reduction. At the time, we believed that creating a difference in your society does not require millions of Leones but the willingness, zeal and zest to pursue your goal s. Despite, our financial inadequacies, we embarked on several projects. Notably, were our community service sensitization programs on basic hygiene, the importance of girl child education and adult literacy programs. We also helped youths who were into business, draft structured and coherent business plans, which made it easier for them to secure micro finance loans from the BRAC Sierra Leone. We had a lot of success stories and we are planning on continuing on this cause in the future but on a bigger magnitude, so that it will create a huge difference in the lives of so many. Owning to the significance of this program, eventually, I will further develop my leadership skills, knowledge and experience desired to give clear, credible and rational advice at any position of authority that I will occupy.