USA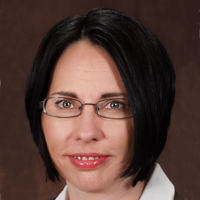 Nicole "Lindzee" Lindholm
Email: n.lindzee@yahoo.com
Website: http://www.discoveringjesusfishing.net
Birthday: September 14
Education: MA in Psychology, MA in Christian Leadership, BA in Music, currently working on JD in Law and PhD in Theology
Occupation: Direct Service Qualified Professional working with children and youth, NC Mentor
Please describe your vision of a world that works for everyone.
My vision of a world that works for everyone includes one in which social injustices such as poverty, totalitarian government, genocide, terrorism, religious freedom infractions, starvation, war, racial and gender inequalities, inadequate health care, and crime would be curtailed. In contrast, everyone would have plenty to eat and basic necessities such as food, water, clothing, medical care, and shelter. The people of a nation would determine the country's rules, government, and leaders. Folks of different religions, ethnicities, cultures, and genders would be valued. Nations would be at peace and good standing with one another. Individuals would be treated with respect in regards to their personhood and property.
What do you see as the most pressing problems facing the world today?
The most pressing problem facing the world today is ailing economies on a global level. In many countries, a large number of people are out of work because of large layoffs. Mortgages are in jeopardy. Personal lines of credit have shrunk, thus individuals have less of an opportunity to obtain student loans for an education and home loans to buy the dream house they have always wanted, investing in property versus throwing money away in rent. This problem was caused by the banking industry's poor risk management oversight in making bad loans to individuals. Moreover, individuals were too greedy to obtain personal assets and property that they could not pay for.
How do you feel these problems could best be solved?
Although I am no economics expert, I feel these problems could best be solved by increasing government oversight of the banking and financial industry, giving money to individuals to help them finance mortgages versus bailing out businesses that may or may not be able to recover if the government gives them financial aid. In addition, government takeover of businesses needs to decrease, instead working with the private industry to give them tools to be successful business leaders. You have heard of the old Chinese adage: If you give a person a fish, they'll fish for a day. But if you train a person to fish, they'll fish for a lifetime. We need to teach people skills so they can exercise successful leadership proficiencies themselves.
Profile
I was born in Central Illinois. I have one sister, three years older than me, who is happily married with two boys. My lovable, baby dog Autumn is a one-year-old Chow mix who likes to play catch, give puppy kisses, and have her belly rubbed. Although my parents are deceased, they taught me the most important things in life such as how to love God and others by modeling this principle through their love to me and how to laugh even in the tough times.
http://www.discoveringjesusfishing.net
Click Here to Read My Book Assessments
Books Completed:
As A Man Thinketh
Jonathan Livingston Seagull
PsychoCybernetics
Giant Steps
The New Dynamics of Winning
Real Magic
What to Say When You Talk to Your Self
Keys to Success
Success through Positive Mental Attitude
Law of Attraction
The Power of Intention
Goal Mapping
Leadership for Dummies
Nonviolent Communication
Unlimited Power
Book Title: Goal Setting 101
Public Speaking for Success
Difficult Conversations
Mediator's Handbook
Mediation and Facilitation Training Manual:
Foundations and Skills for Constructive Conflict Transformation
Ten Days to More Confident Public Speaking
You Just Don't Understand
Manage Your Time to Reduce Your Stress
The Argument Culture: Moving from Debate to Dialogue
What You Can Change and What You Can't
Compassionate Listening
Grant Writing
Thinking for a Change
21 Indispensable Qualities for Leadership
Essential Gandhi
The Quick and Easy Way to Effective Speaking
The World Café
Open Space Technology
Elie Wiesel Memoirs
The Change Handbook
Quiet: the Power of Introverts in a World that Can't Stop Talking
Mary McAleese: The Outsider