Nigeria
Name: Japheth Aizebeoje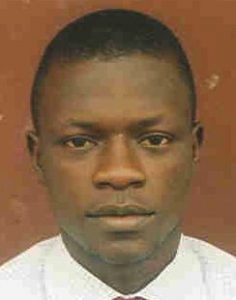 Email : destinyjaph2007@yahoo.com
Website : www.motivatedheros.blogspot.com
Birthday : 5/6/1983
Education: OND ( Business Administration and Management)
Occupation: Student
Please describe your vision of a world that works for everyone.
My vision of a world that works for everyone is to create a platform of transforming people's mind. From my discovery, I think everything in life revolves around the mind. When people are not aware of the rightful ways of exploring their minds they end up not getting to where they are suppose to get to in life. For our world to work well, everybody should learn the miraculous magic of the mind. I personally wants to know and with the whole of my heart teach others. Developing a system where people learn skills and put what they learnt into work thereby creating jobs for themselves and others. A man without a job will steal, involve in social evils, lost sense of belonging and end up a liability in the society.So I want to establish an institution where people's mind will first be transformed, reprogrammed and be train with skills that will make them become independent and also equip them with the right information. I believe in Right mindset,information,knowledge,thinking right, exploring ideas and Almighty God. If all of these can be inculcated in people, our world will work. This vision "One man One Book One Week" will certainly contribute immensely to a world that works.
What do you see as the most pressing problems facing the world today?
From my point of view, I the followings in mind:
1. Nothing on earth defects man like fighting well but fighting the wrong fight of life. In our world today ignorance has eaten deep into the lives of many and as such hindering so lot of positive things. A wise man once said "if you don't know you cannot grow and if must flow sow knowledge and you never lack ledge.
2. Perception is another problem I consider to be a major hindrance in our today's world. The way a man sees the problem is what will really determine if it is actually one or a promotion in disguise.
3. Bad and poor leadership. Honestly it will be very very abnormal if a list other problems without this particular one. Every man with a direction needs a higher direction to protect his vision from frustration. True Leaders are actually missing in our world today. In the word of Myles Munroe he define a Leader "as that person with the ability in making other people discover their own ability and take responsibility of there are ability" How many of such people do have today? Men with vision and people oriented that have the fear of God, not leaving out wisdom are what we need now.
4. Corruption is what I call "addar". People just have to debug the idea of there is no enough mentality have is making few men and women taking to themselves that which belong to all. I always tell people that, men with corruption mind set are men of no vision.
5. Lack of food
6. Conflict/war and religion are also major problem in our today's world.
How do you feel these problems could best be solved?
In holding these problems, I will recommend the following:
a. We should learn to define our challenges so well that we will be able to separate cause of problems from symptoms, concentrate on cause of problem not the effect of our problem. We should spend productive time in analyzing problems before jumping into action. Don't just go because others are going, don't fight because others are fighting, learn to know why. We should take time to do this because it is not everything that is urgent that is cogent. If we don't do how to do the cogent when and where it is necessary, the urgent will be done and nothing will be achieve at the end of the day. A wise man once said " If I am given a matchet to cut down a tree within seven hours, I will rather spend six hours in sharpening the matchet and one hour in bring the tree down. First thing first.
b. In handling perception, I will first define what it is in short terms. It means the how we view things. The way we think which in-turn influences how we do thing. Our perception is may determine by what enters us that what we know and store in our database. If what enters a man is corrupt certainly his feelings that trigger his actions will be corrupt also. So we should guide what goes into us. Lets start developing the unique truth that every problem is a potential promotion and idea in disguise. It came because there is something in there to learn, there is no starting point without an ending point, men are born to solve problems, not problems solving man. Imagine all thinking like this? Then we don't any problem any where but rather ladders that we must have to claim to get to the top.
c. In solving the problem of leadership, I will first recommend training to all. In the word Pst. Mr. Faith Oyedepo she said "if you are not well train you can not reign, that you cannot be trace if you are not train, it is better to train a child that to repair a man" Which means, for any person to flag his or her self as a leader he or she must be properly trained and prepared for leadership positions. And people should not just wake up one day to assume leadership positions, they should under go cole training over time not over night. People should be propel to start this training early in life. Above all, any man with ambition instead of vision is not qualify for any leadership position. We should learn to see our tomorrow today and develop a blue print on how to get there, knowing fully well that working with others is every necessary, then we must also develop and discipline ourselves to work well with others in our various place of work. These and other things are what we should train ourselves in, in order for us to be a good leader.
d. Yes it is good to be comfortable, but is is very very wrong to turn others into disables. In fact it is evil for man to think of self only. Well, in tackling corruption, a programs that is mind engineering and reprogramming should be develop to work on peoples mentality. Government should develop policies the will state penalty to any body who endurge in corrupt practices. Because until, there is deterrent people will continue to do things at the detriment of others and the law.Open policy should be implemented in all field of endevour.
e. Like my friend will also ways say, "until you understand content you will not know who to contact". Today we hear of nations dying of hunger, while the people and Government officials are standing on precious gift given to man by God. Until we till the soil, we will forever lack oil to coil our stomach. Though some nations may be experiencing food problem as a result of war and other natural disaster. But I think farming, massive farming, mechanical farming is the cure to this problem.And in farming nation should learn to do so in their areas of advantages. Don't just farm, but rather farm crops that can do well in your soil, and later exchange what you cannot farm from other nations with what you have. Farming is the answer, we have to go back to the basis, because food is just to important to man and as such it should be handle with importance.
f. Conflict/war and religious crisis are all caused by lack of understanding and lack of tolerance. In order to control it, people/nations should learn to understand each other and respect their opinions at all time. The of super nation taking advantage of up coming ones because of certain self-fish interest should be checkmated and avoided.
Profile
I am Japheth Aizebeoje by name, I hail from Uzebba-Iuleha in Owan West Local Government Area of Edo State, Nigeria.As at the time of putting in this application, I am still a student of The Federal Polytechnic Nasarawa. Department of Business Administration and Management. I am a positive talker, with interest in encouraging and advising people,Business and Investment,Reading and brain-storming,speaking/motivation, psychology/mental physics, real estate, internet/computer,spirituality, consultancy and Leadership/polities. My dreams and goals in life is to see that Nigerians become lovers and readers of books, see people become transform agents and skill oriented not just information driven people. In order to achieve these, I am working towards establishing a foundation which will be charge with the responsibilities of training people on mind engineering and programming, ICT and internet business,public speaking, Business and Entrepreneurship,Leadership and think tank business (Business of thinking solutions for others with cooperate and individual problems.) etc.
I am also pregnant with the idea of running a world class consultancy firm which will focus on Management/marketing, Leadership and human capital development consulting. I also see a future where my own estate will be completed in three major cities in Nigeria and given to people at a very subsidize price to all. (My people are really having housing problem, I want to fill in this gap). I am also working towards owning a transportation company that will cut across all part of my country. I have read some books so far and my favorites are; Awaken the Giant Within By Anthony Robbin, The Secrets and The Power By Rhonda Byrne, Think and Grow Rich By Napoleon Hill, Goals By Brain Tracy, The 12 Pillars Of Destiny By Bishop David Oyedepo, The Holy Bible, The Richest Man In Babylon By George Carson, A lot of Management Books, Rich Dad Poor Dad,The Conspiracy of The Rich and Guide To Investments By Robert Kayosaki, The Edifying Secrets By Japheth Aizebeoje,Success Through A Positive Mental Attitude By Napoleon Hill and W.Clement Stone, Positive The Thinking By Vincent Normal Pearl, Why We Want You To Be Rich By Robert Kayosaki and Dan Trump.
I am yet to travel out of Nigeria, meanwhile I have being privilege to visit 24 States out of the 36 States in my country Nigeria. Working real good to visit USA soon for a training on public speaking and my master degree. Though I am not movies fringe, but I have watch the secrets and the power and so many messages of Late Arch Bishop Benson Idahosa, Bishop David Oyedepo, Bishop David Abioye, Apostle Johnson Suleman, Rev. Sam Adeyemi, Pastor Olumide Emmanuel Rev Paul Eneache. I have participated in these programs: Citizenship And Leadership Training Center, Alu. For Leadership Training, National Youth Summit,Abuja. For Leadership training and Social Works and Certified Netrepreneur Foundation Course,Lagos. For Entrepreneurship and Internet Business training.
The project I am presently handling is my positive talk arena under the umbrella of My Mindset Club. Where like minds come together to sharpen each other via positive information and ideas.I am from a family of four and I am the third child of my great parents. Honestly, I am a wooded lion with many healed injuries and that is the reason why I have stories today to tell. I love solitude time, reading and thinking as well as navigating the internet. I appreciate people who are loaded with what I don't know and people who don't know and know that they don't and are ready to know.
If there is any thing I hate is discrimination and oppression, lack and suffering,when wisdom is not applied when necessary in any task of life and every form of negativity. Apart from Scrabble and Chease game, I don't move in the direction of games. I love Scrabble game with extra passion. I love sharing people's burden with them and bring people together to fight for a common goal for the advancement of humanity. By the grace of God, I have written two books "The Edifying Secrets" and "Insights from Great Minds". I look forward sharing my dreams to nations and consulting for Presidents.
Click Here to read My Book Assessments
Books Completed:
As A Man Thinketh
Jonathan Livingston Seagull
Psycho-Cybernetics
Success Through a Positive Mental Attitude
Keys to Success
How to Win Friends and Influence People
Giant Steps
The New Dynamics of Winning
Real Magic
Leadership for Dummies
Goals
The Law of Attraction
Unlimited Power
Goal Setting 101
Nonviolent Communication
The Seven Habits of Highly Effective People
The Life and Business Lessons of Bill Gates
Chief Obafemi Awolowo: The Political Moses
Confucius: A Life from Beginning to End
Gandhi: An Autobiography; The Story of My Experiences with Truth
Long Walk to Freedom: The Autobiography of Nelson Mandela
The Autobiography of Martin Luther King Jr.