Nigeria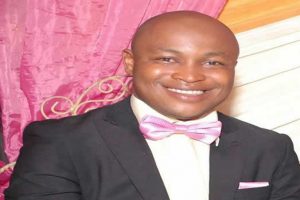 Name: Ethelbert Obinna Umeh
Country: Nigeria
Email: ethelumeh2011@gmail.com
Birthday: November 24, 1984
Occupation: Leadership Coach, Speaker, Consultant and Organic Plantain Farmer.
Please describe your vision of a world that works for everyone.
The greatest problem of the world is the problem of leadership; if we have passionate leaders; people that have the interest of their followers at heart, then the world will know peace. For the world to work for all and sundry, our leaders should employ developmental strategies. For example, if you are a good leader- passionate about humanity, then there is the possibility of having great followers also.
We have the responsibility of leadership. This is the truest way to influence, and inspire others. Every leader influence others by what they do, say or how they work. Try your best to leave footprints that point to excellence; excellence is not an act, but a habit says Aristotle, the great Greek thinker cum philosopher.
Every leader should learn how to think positively for the good of his followers. The world wants leaders that will end or possibly reduce the rate of unemployment, poverty, wars / terrorism raging the world in a consistent consistency.

What do you see as the most pressing problems facing the world today?
A crucial look at the 21st century will reveal to you that the most pressing problem facing the world right away is failure on the part of the leaders. The world is currently in dire need of patriotic leaders and statesmen who would use their wealth of experience and wisdom to give us a clear sense of direction.
Though, we have some focused leaders especially in the developed countries of the world, such as Europe, US, UK, Canada etc, we still need dedicated leaders across the continents of Asia, Africa and the third world countries who are still chained down in grinding poverty, turbulent ocean of squalor and penury, sicknesses and infirmities. If we have better leaders, then unemployment, terrorism, kidnapping, wars etc will end within the shortest period of time.

How do you feel these problems could best be solved?
Very simple- by having quality leaders! We have the potential to make the world great. I am working to be part of this; this is why I wish to enroll for this leadership program. Sincerely, Global leaders must create an atmosphere of transparency, trust, accountability and honesty in the spirit of God, if not the world will not grow.We need to harness our limitless potentials around us. Leaders must learn and start taking quality decisions on how best to move the world forward. We will never progress if we fail to address the challenges of leadership!

Profile
My name is Ethelbert Umeh from Nigeria.
I am an organic #Plantainfarmer, Leadership Coach, Speaker, Consultant, Author, and Ghostwriter (I write speeches, articles, blogs, books, website contents, biographies etc).
I write to transform, inspire, and empower.
I was born in November 24, 1984. I am a native of Osina in Imo State, Nigeria. The first born in a family of two- a boy and a girl. I learned about IIGL through a friend, Celestine Kezie in mid-2013. I joined almost immediately. Becoming a student of IIGL was the greatest thing that happened to me in 2013. It happened at the period I was searching for ultimate meaning in my life. IIGL bridged that gap, and offered a unique sustainable solution.
Amazed by IIGL studies, and deeply motivated by my passion to learn more, and boost my leadership capital, I graduated in 2016, becoming the fastest graduate ever in IIGL history. Served as Board President of IIGL from 2018-2021.
IIGL to me is a world to discover, a world to experience. IIGL's primary mission of providing a tuition free education to individuals that wants to become high-integrity, heart-centered and conscious leaders in their communities and the world speaks volumes. I am super excited to have connected with IIGL.
Click Here to Read my Book Assessments
Books Completed:
As A Man Thinketh
Jonathan Livingston Seagull
Keys to Success
Real Magic
The New Dynamics of Winning
Giant Steps
How to Win Friends and Influence People
The New Psycho-Cybernetics
Success Through A Positive Mental Attitude
Goal Setting 101
Goals!
The Law of Attraction: The Science of Attracting More of What You Want
Leadership for Dummies
Nonviolent Communication: A Language of Life
The Seven Habits of Highly Effective People
Unlimited Power
The Autobiography of Martin Luther King Jr.
Difficult Conversations: How to discuss what matters most
Raising Children Compassionately
The Power of Failure: 21 Ways to Turn Life's Setbacks into Success
The Great Game of Business: The only sensible way to run a company
Gandhi An Autobiography: The story of my experiments with Truth
How to Make Collaboration Work: Powerful Ways to Build Consensus, Solve problems and Make Decisions
Getting to Resolution: Turning Conflict into Collaboration
The Eight Essential Steps to Conflict Resolution
Built to Last
The Leadership Pill
The Starfish and the Spider: The Unstoppable Power of Leaderless Organizations
Long Walk to Freedom
Peace is the Way
Before You Quit Your Job
Real Leaders Don't Follow by Steve Tobak
21 Irrefutable Laws of Leadership
Good Leaders Ask Great Questions
Confessions of an Economic Hit Man
The Leader who had No Title
12 Disciplines of Leadership Excellence